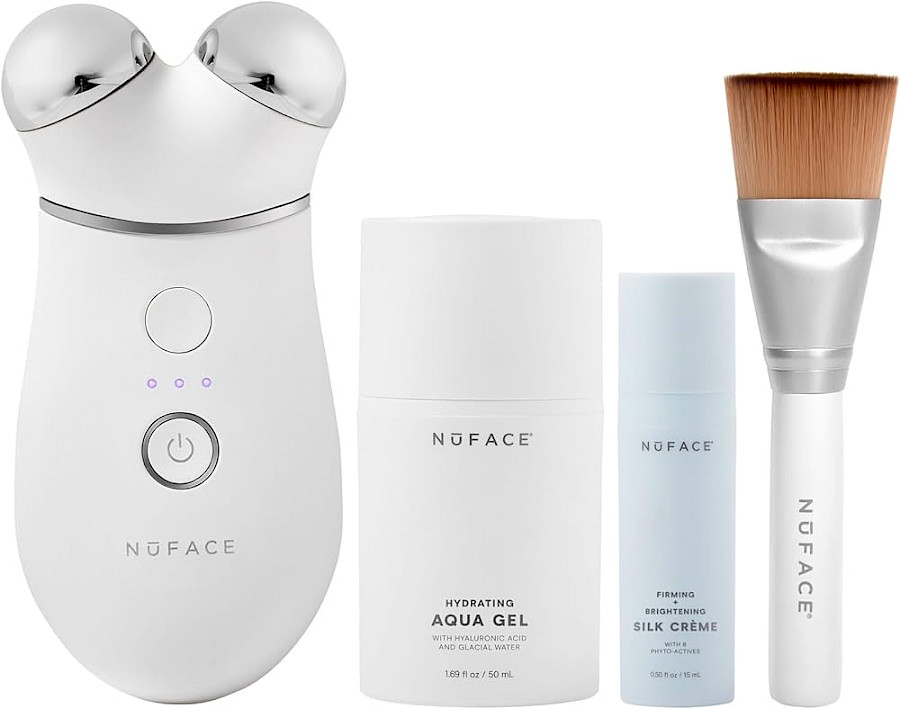 Discover the NuFACE Trinity+ Starter Kit, the ultimate beauty tool for a refreshed and youthful appearance.
This cutting-edge device utilizes microcurrent technology to stimulate and contour your facial muscles, helping to reduce the signs of aging. The NuFACE Trinity+ is the ideal addition to your skincare routine, offering a non-invasive and painless way to achieve firmer, toned skin. The NuFace microcurrent massager, favored by stars like Riverdale's Madeline Petsch, rejuvenates facial muscles during short 5- to 20-minute sessions, resulting in a firmer and more toned complexion.
The NuFACE Trinity+ is perfect for those looking to enhance their natural beauty without the need for surgery or invasive treatments. Incorporate it into your daily regimen to experience a more lifted, sculpted, and youthful appearance. It's time to take control of your beauty and reveal your best self with the NuFACE Trinity+ Starter Kit.
Say goodbye to fine lines and wrinkles and hello to a revitalized you.