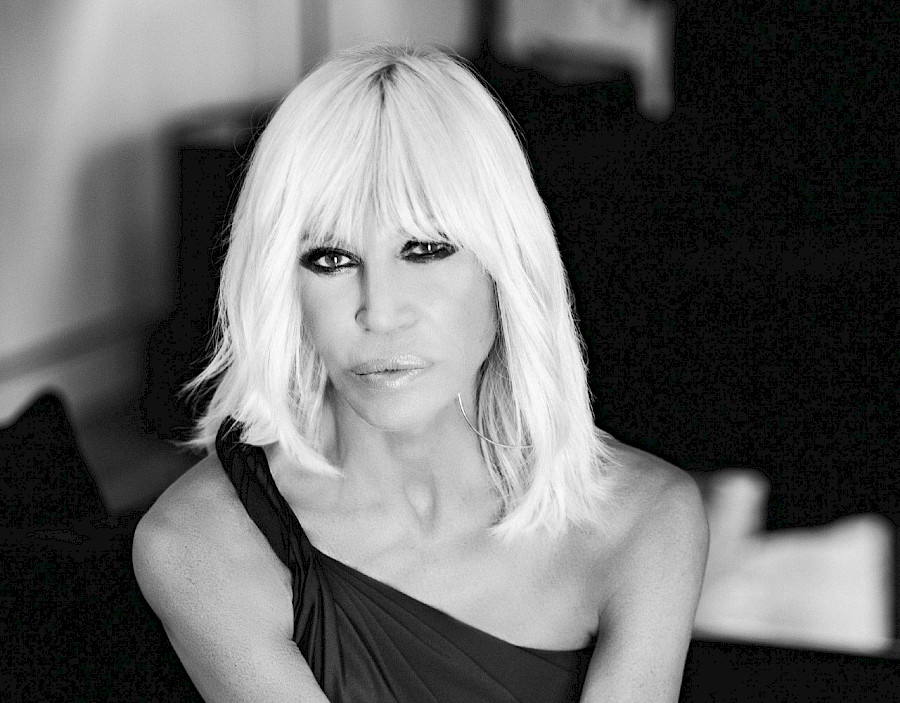 Nargis magazine issue, devoted to the family theme, couldn't simply do without mentioning Versace family. In addition, world known fashion house turns this year 40. This is a family house in the truest sense of the word. In 1978 italian Gianni Versace created his own brand, appointing his elder brother Santo, as a president and his sister Donatella, as a vice president, besides he recruited even Donatella's husband, Paul Beck, as a director of men's wear line. Many years later after Gianni's tragic death, his daughter joined the company for working at Versus,which was youth subdivision of Versace brand. It is difficult to find better family fashion house, which sustains on such solid ground! It is not coincidentally, the present owner and creative director of legendary brand, Donatella said: «heritage isn't the past, you take it with you to future».
It means, there is more to come...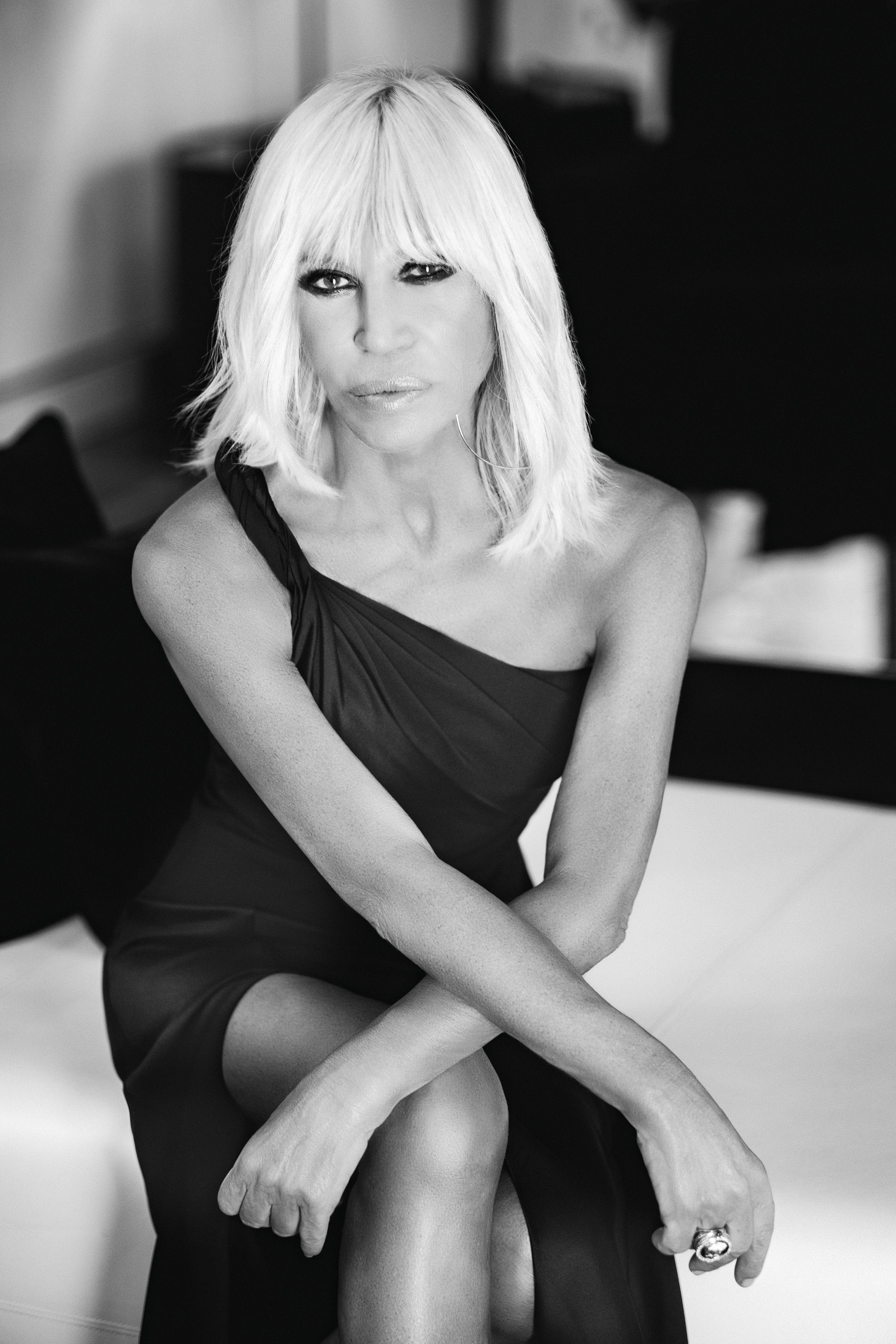 You came to fashion world in 80s, when your brother Gianni entrusted you with "Versus", as Versace's youth outfit line. How would your fate be, unless your brother launched this brand?
Fashion has always been meaning of my life, thus there is no alternative plan B to it, simply it couldn't be. My brother launched "Versus" in 1989, because along with Versace he wanted to have another outfit line, distinguished from main one with distinguished style. "Versus" might be called Versace's rock-n-roll soul. Gianni wanted this line to focus on innovation, talents, non-standard approach and commissioned me to deal with design with aim to create individual style of this line, contrary to others.
And I didn't back wrong horse! You were the first, who invited celebrities to participate at shows along with ordinary models. How did you get this idea? And what do you think about this at present stage, when almost all brands actively apply this technique?
Similar to majority of women, the Versace woman is complicated and eclectic! She is confident in her tastes and manners, making her attractive too. For Versace's advertisement campaigns I picked out Madonna, Demi Moore and Halle Berry; the idea was to demonstrate women, getting more stunning with increase of years. As a matter of fact, all these qualities such, as style, charm, sensitivity are considered, as a prerogative of youth: more experience a woman gets, more confident she is in herself and she becomes charming... Versace's line woman might be twenty two years old, seductive unknown model and, at the same time, forty-five years old celebrity. Anyway, with every appearance each of them demonstrate strength and confidence to be keys to attractiveness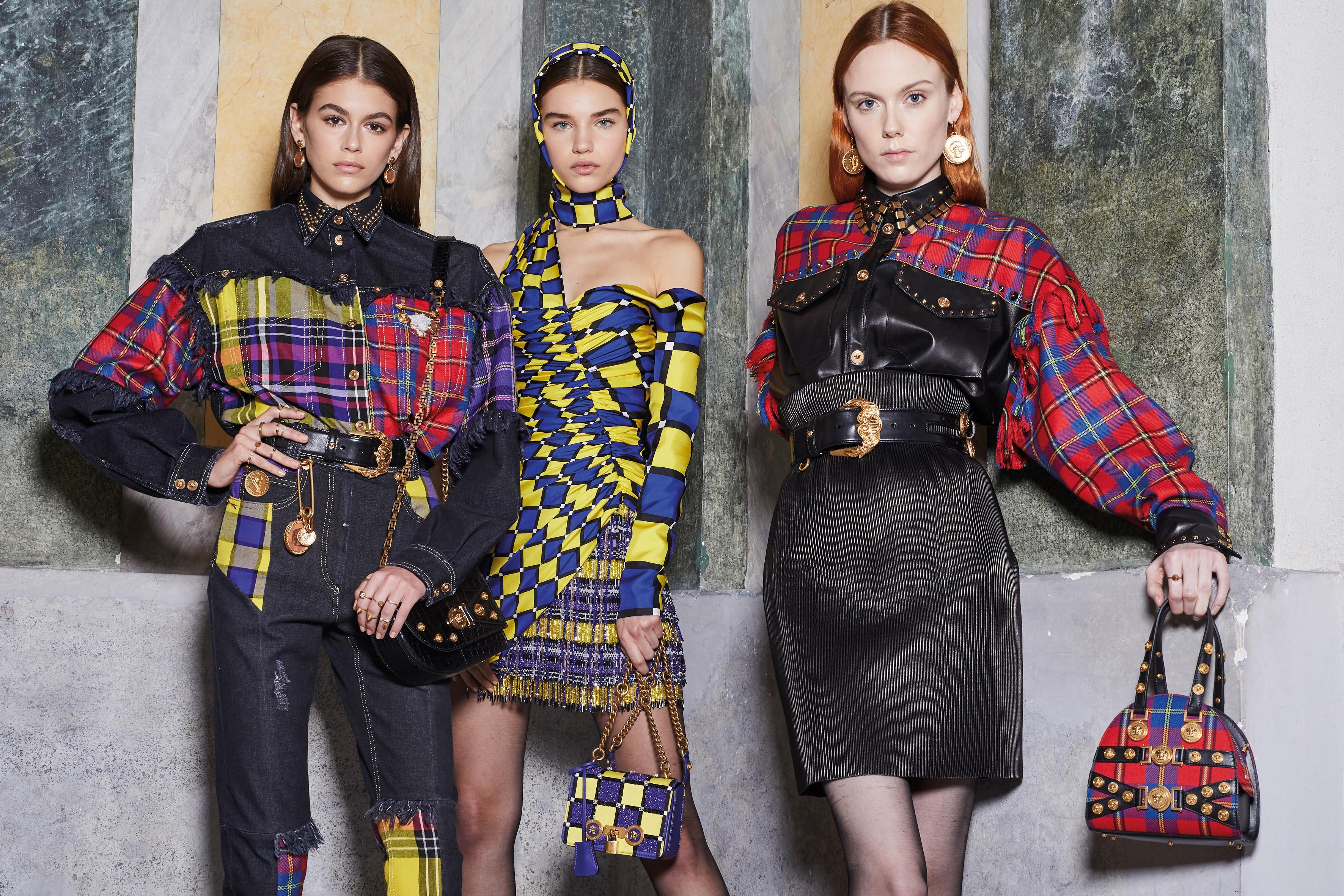 For the last years you engage to collaboration young talents, such as Christopher Kane, Jonathan Anderson and Anthony Vaccarello, representing, as result, remarkable collections. How do you manage getting on with young designers? What is more appropriate here: do you teach them or you learn from them?
From moment of assuming to Versace's creative director post ,I understood that to observe young, future generation of designers is essential for me. However, it is important for them to realize that they establish their own rules. And I presume, designers with established reputation must help them more to acquire better vision. I like to work in my Milano studio. Young graduates from design colleges from all parts of the world come to us with aim to get experience and, at the same time, to share with their enthusiasm, energy and creativity. They are actually, future of fashion!
Not long ago you ceased using natural fur at creation of Versace's outfits and accessories. Do you consider that the future is sustainable fashion?
Yes, I am sure that actually the decision to cease fur use since 2019 is a part of gradual reevaluation and more extensive plan, which is focused on different initiatives, undertaken by us in Versace, while aspiring for more reasonable and ecologic approach. The influence exerted by young persons via social networks, their passion to such social initiatives pushed me contemplating about my place in society too. I started thinking about heritage, about owing to next generations to keep the best for future...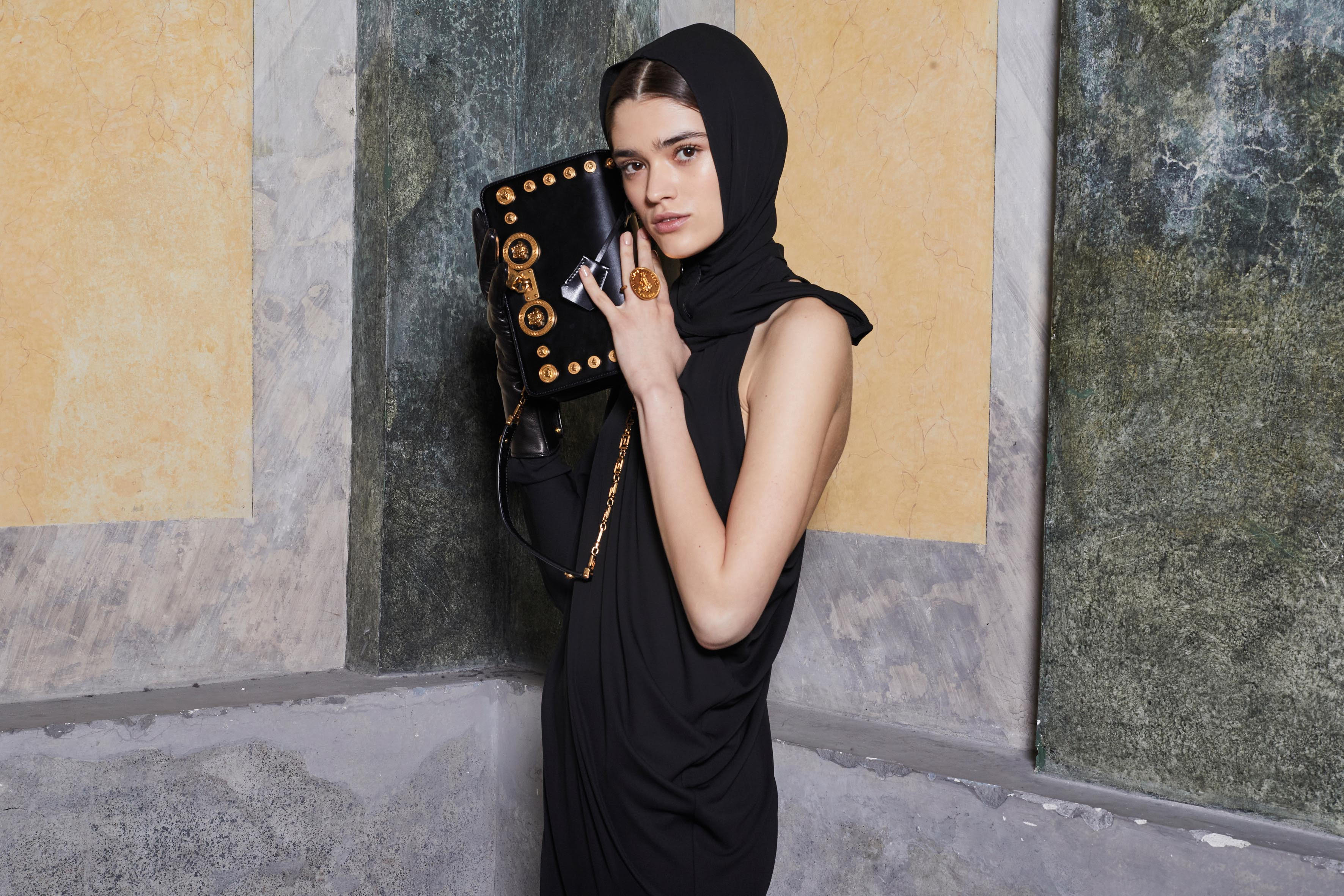 Seeing that you have mentioned social networks...Number of your Instagram subscribers has already reached two millions. Do you believe in power of digital technologies? How do you introduce them into your business?
Every day I get inspiration from those young men, who leave comments in my Instagram profile or check me on their photos with aim to show me their own style. They had a chance to contact with us via Instagram application, to feel themselves at our place behind the curtain. This is the most radical change of fashion in my life, and as Internet generation grow, its effect acquires revolutionary character. Namely, these young men from all parts of the world introduce changes in fashion and future belongs to them.
However, negative comments in social networks occur either. What is your attitude towards criticism and irony?
I love irony and I accept criticism. The life gets hard from time to time, therefore every day one should smile, dilute it with irony; good piece of criticism, especially constructive one will be good. People often see me cold and restrained. However, I am glad, that they started to understand my real nature via my Instagram page.
Indeed, development of digital technologies has no boundaries. Last year Ellemagazine's Brazilian edition made a Sofia robot, as a cover boy of its December issue and shortly afterwards it appeared on cover page of Cosmopolitan India too.
Aren't we on threshold of absolutely new era in fashion, where robots will replace actual models? Doesn't it frighten you? And likely, stirs your interest up?
I am always interested in technologies and progress.
Who might imagine 18 years ago that Jenifer Lopez's dress from Versace at the ceremony of "Grammy" delivery in 2000, would inspire Google company to establish Google Image search service?
As we see, fashion is able influencing on technologies not worse than technologies influence on fashion!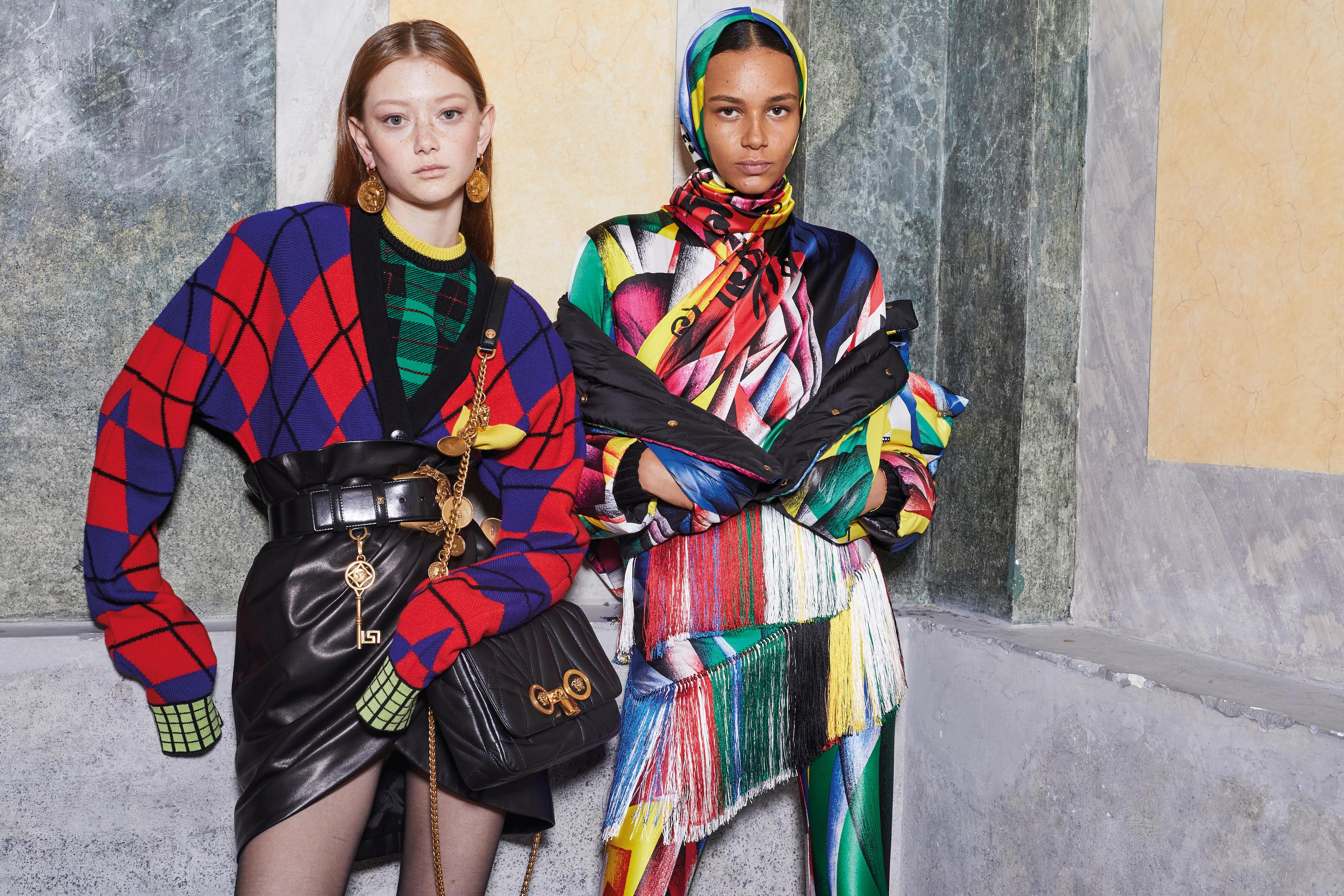 I recall another historical moment – the display of SS 18 collection, which you devoted to your dear brother Gianni. Your stepping onto the podium jointly with supermodels of 90th, coinciding with appearance of "supermodel" term became a show culmination. How did you perceive working again with superstars and Gianni's favorite models?
I asked the girls to stick close to me, as I wouldn't be able paying tribute to my brother without them. He literally invented those supermodels. It was very essential for me to involve them in Gianni's tribute: they knew him well, they are like our family members and it was remarkable point, they were beside for my brother's second glorification.
By the way, what is in your opinion difference between models of 90th and modern models?
It was my brother Gianni, who invented a "supermodel" phenomenon, when in 1991 he led all top models to podium. Those models became celebrities thanks to his efforts, as he understood, more popular they acquired, so much the better his brands were for him. Models were genuine divas in each and every respect. As they were pursued both by stylists and by mass media, in some cases strained relations arose between them. They were emotional equity of Versace's house. Models not only demonstrate clothes, but they make it alive with overpowering beauty in eyes of each woman. Gianni understood immediately, the brand would win only, if popularity of models increases. However, presently much has changed in fashion and I don't think this history will be repeated anymore.
Has Donatella Versace got any invariable preferences in style?
I have got my really personal rules of style. Mainly, I wear the black: It is a thin knitted black sweater and black tank-top in the summer. I like black trousers, as custom- made, so jeans or leather ones.
I always wear high heeled footwear.
For red carpet I wear Atelier Versace's outfit. Changes are introduced in fashion during each season; some of them may be significant and may be applied by Versace house but other ones may remain unnoticed even by me. It happens, I like also breaking rules and wearing colorful or printed outfit.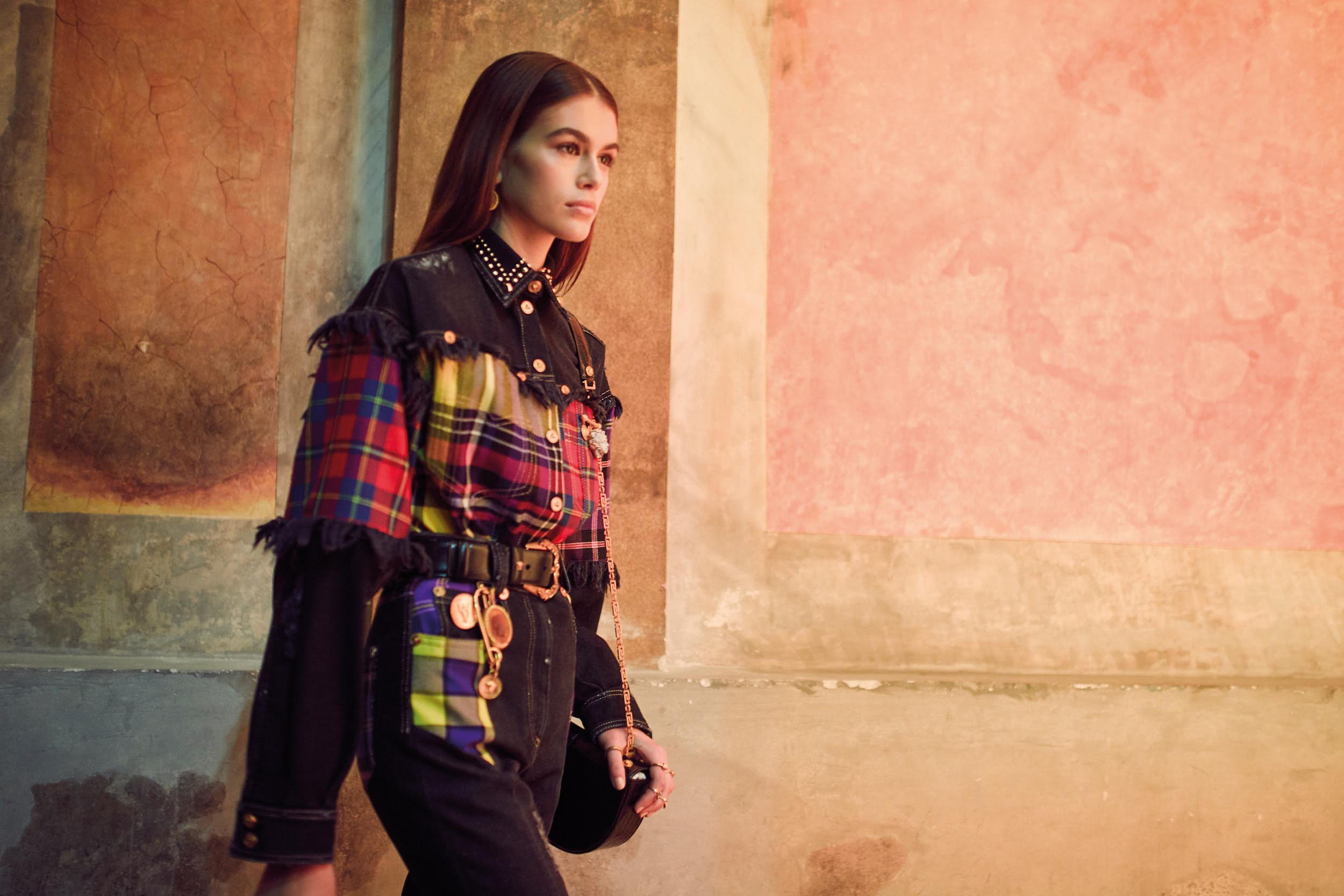 You cover so many directions at the same time such, as design of clothes, hotels, furniture, yachts, cars, production of aromas and even confectioneries! Which of them is the most delightful for you?
People, who are fond of Versace style, choose it as a mode of life, due to highly specific aesthetics and wish to be always surrounded with it. I don't give preferences to any direction however, I am proud of all Versace brand achieved for these years. And concurrent work on the most different projects and ideas just adds relish to my life.
Apart from everything, you actively participate in charity activity. What did you reach in this area?
I always wonder how I was lucky in my life track... It would be fair to pay tribute to those, who weren't so lucky. Charity projects is of the ways to achieve this, and I am always happy, while observing positive contribution made by Versace to worthy business.
As a versatile person, you have also created such luxurious hotels, like Palazzo Versace in the United Arab Emirates and in Australia. But why did you choose, namely, these countries?
For me Dubai unites deep esteem to traditions and full obsession with future; specifically, such combination of traditions and future characterizes Versace's world. Well, and Palazzo Versace is an ideal place for embodiment Versace's way of life! As for Australia it is full paradise, it has unique character and diverse landscape... No place in the world will be compared with Australia with its fascinating views and multicultural, young and open society.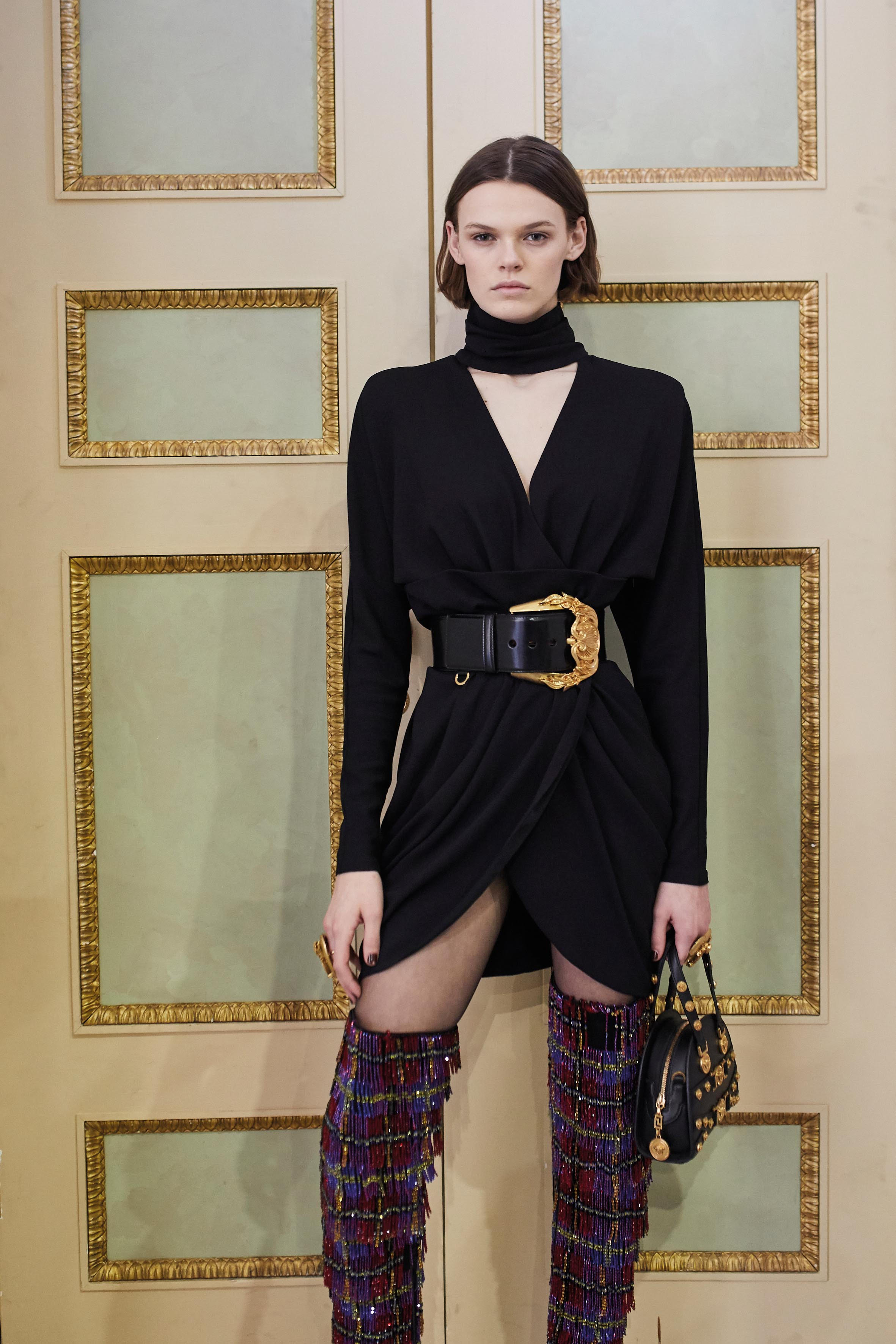 Have you ever thought about visiting Azerbaijan? What is your view of Azerbaijan with regard to fashion and tourism development?
I presume it is a very special place, differing from other places. The country is at crossing point between Europe and Asia, thus creating unique combination of cultures and religions. Architecture, fashion, people and even kitchen is mixture of East and West. One of indicators of universal aspiration towards newly emerging markets is presence and development of fashion industry. The Azerbaijan fashion week is to open its sixth season and allows once more studying better the nation, determined to take advantage of its new age of prosperity.
Your passion to purchase of real estate is generally known. In which of your residences do you feel homey?
I don't prioritize any of them, as each of them serves for me, as home. I am inclined to purchase houses, corresponding to my own personal taste and Versace's style. After all, I am a holder of Versace's name! Though there is one place, differing from others and this place is my office, which is completely of black-and-white color.
Have you anything connected with past that you regret now?
I regret that I don't devote enough time to sorrow.
And in conclusion: what does happiness mean for you?
Beach, my family, my dog Audrey and complete absence of anxiety...