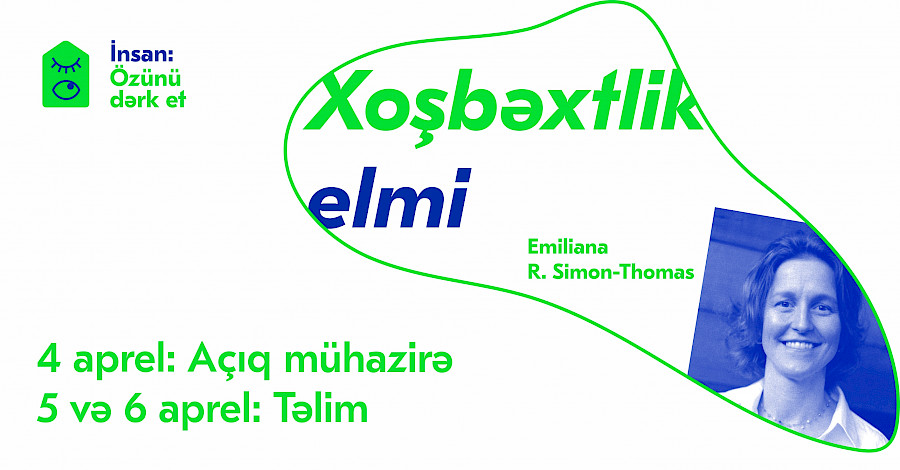 Happiness is a skill which can be learned, – believes Emiliana Simon-Thomas, an expert in the field of happiness. She worked at The Center for Compassion and Altruism Research and Education in Stanford University, studying compassion and the benefit it brings to health, well-being and social adaptability. Today Emiliana Simon-Thomas is a doctor in the field of cognitive neurosciences, expert in neurology, psychology of compassion, kindness, gratitude and other pro-social skills. She is the head of Berkeley's Greater Good Science Center and leads an online course "Science of Happiness" where studies over 600,000 people from around the world.
On 4, 5 and 6 April Emiliana Simon-Thomas will perform with a lecture and lead two-day trainings in Baku within a program "Human: know yourself" at  YARAT Contemporary Art Space. She will share her multi-year observations, backed up by scientific facts, will reveal secrets of conscious happy life and will teach listeners to control their own happiness, to use various strategies for increasing it, to estimate and develop the mental resistance to stress and to establish interpersonal awareness.   
Trainings are free, sing up by pre-registration. Details by phone: +994502893132 and e-mail.