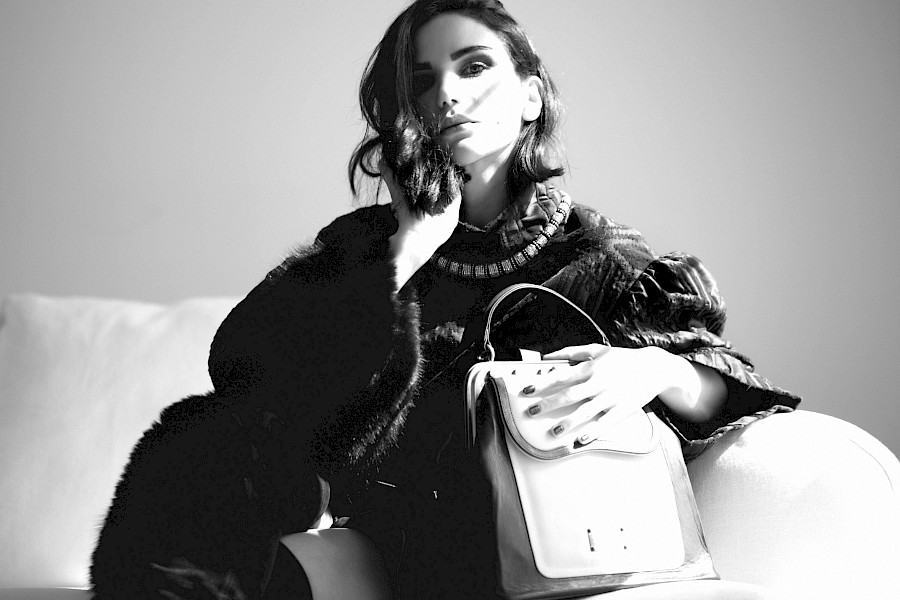 Brand Mrs. Keepa combines femininity and artistry, independent of fashion trends. She pushes off from the love of travel, combining colorful prints and complex silhouettes, preferring to stay away from momentary fashion trends, but maintaining the original style. Maryam Yehia, one of the 50 most influential women in the Arab world, one of the most stylish women in Dubai, a young fashion designer and a mother of two children, told our readers how she manages to combine three incarnations: a business woman, a mother and an eastern woman with western views of the world.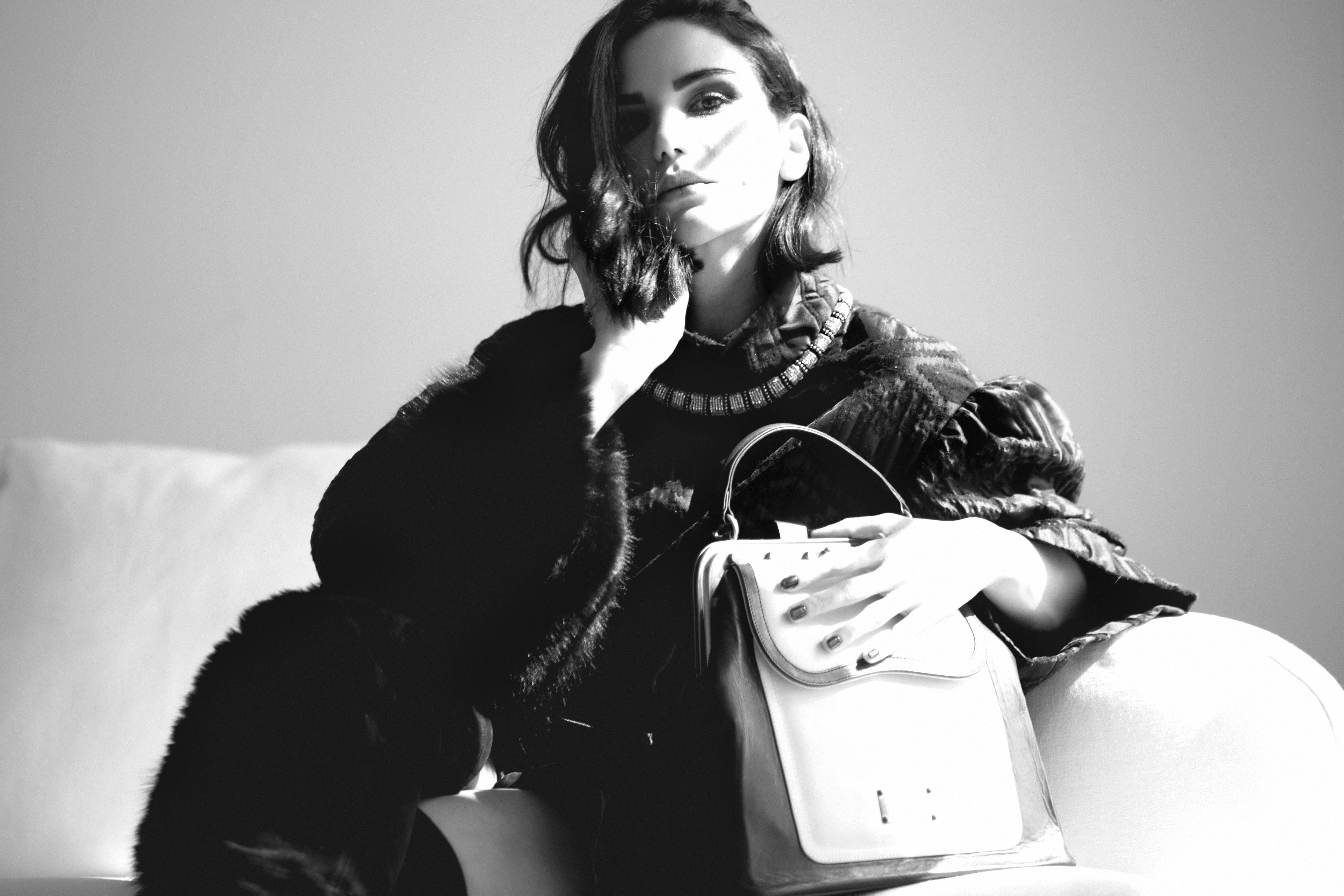 You come from a family of designers. Did this help you in your professional development? Or became a challenge for you?
This is definitely a plus. My sister and I grew up in an atmosphere where the creation of clothes was a part of everyday life, the love of fashion was so "embedded" in our life that we did not even notice it. And now we continue the path of our mother, each in her own way.
Do you think that style is something that is embedded in DNA? Would you like your children to follow in your footsteps?
I would not say that style is transmitted genetically. But I think there is a large share of the likelihood that children adopt it from their parents at the level of inspiration. In addition, it is certainly connected with the peculiarities of character. I would not like to predict my children career in the fashion industry. But I would certainly be happy if they had a unique sense of style.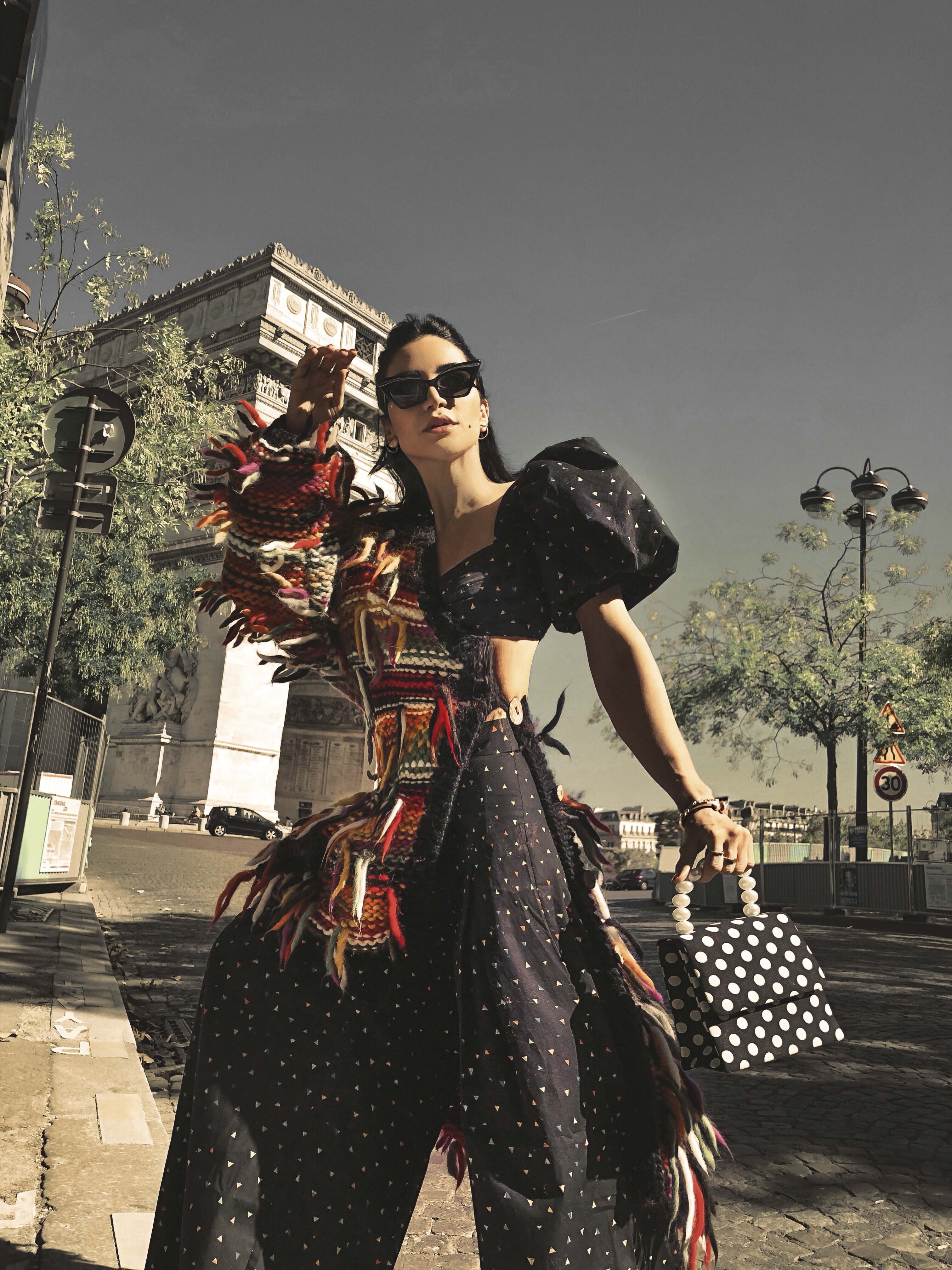 How would you describe the style of Mrs. Keepa?
It is very difficult for me to describe my style. This is something very personal, spontaneous, unplanned... I wear and create different styles: vintage, bohemian, classic, sexy... and this is an incomplete list. The way I mix different styles, prints and fabrics, distinguishes my personal style, as well as the style of my brand, from everyone else. Brand Mrs. Keepa is known for bold, structured silhouettes, embodying an atmosphere of enduring femininity. Our brand tells confident women about carefree levity.
And how do you think women feel in the clothes of this brand?
A woman wearing our clothes should feel unique and joyful. I generally think that fashion is fun, it should not be taken too seriously, so in all my collections I choose creative colors and add interesting prints.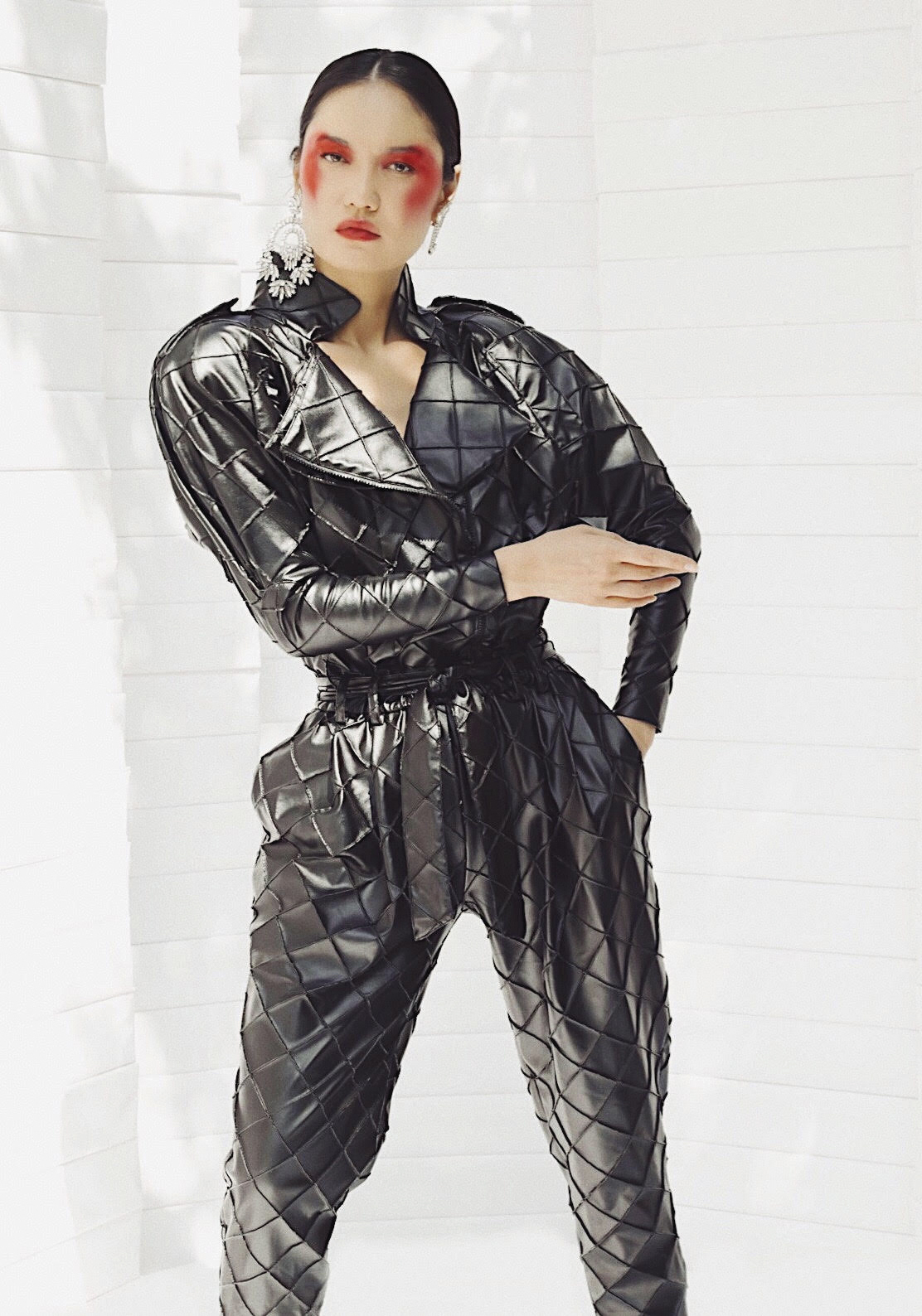 Who are the regular customers of Mrs. Keepa?
These are fashionable women of fashion – a fashion-conscious audience who knows exactly what they want. They make purchases mostly online, make decisions quickly and easily, regularly visit our online platform. But there are also such clients who followed my fashionable journey long before we launched the brand. They make purchases directly in the salon, because they want to meet me personally and consult on how best to combine things from my collection.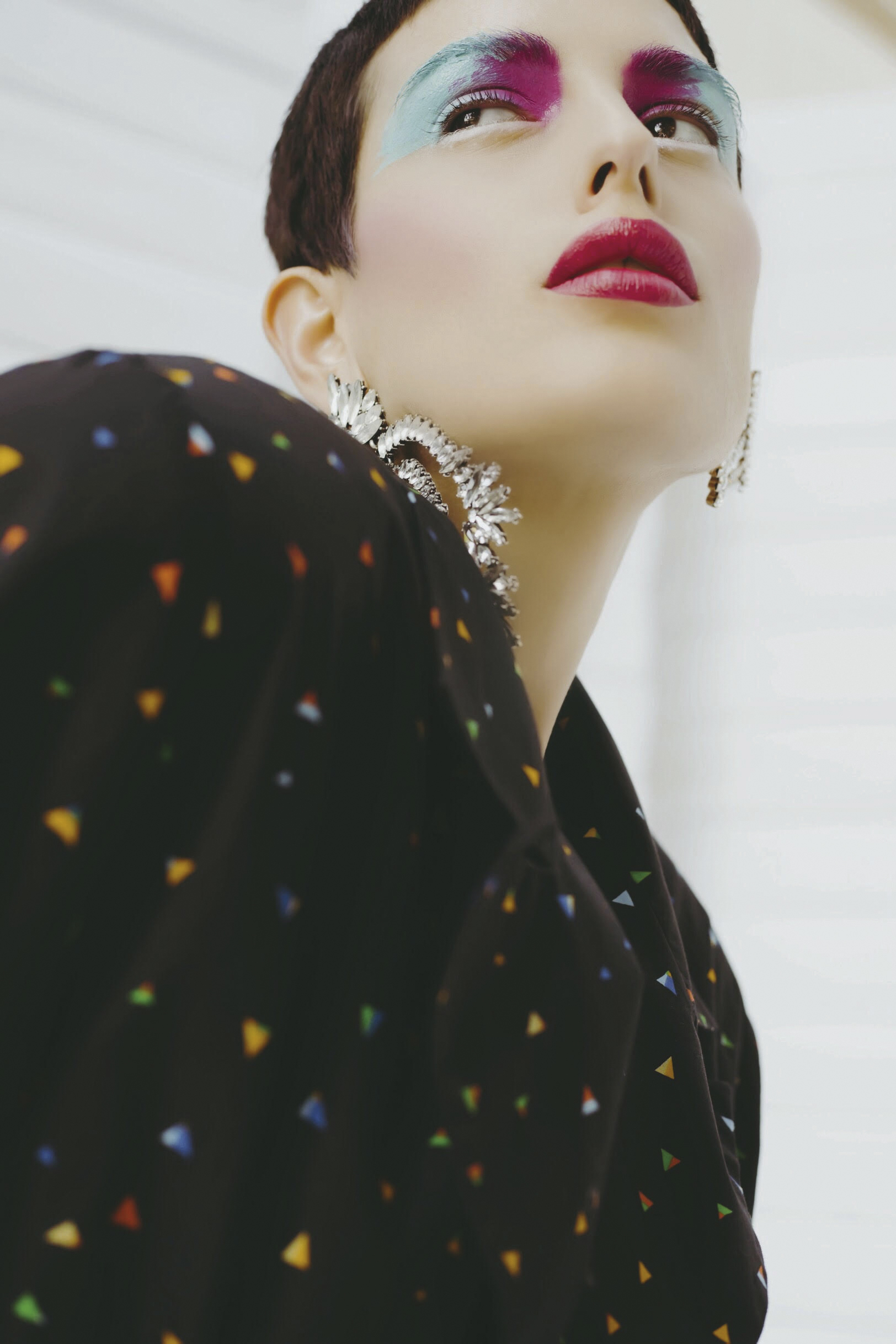 You resigned, refusing to work on your honeymoon. Do you agree that modern technologies not only help us, but also complicate the combination of work and personal life?
Absolutely right! Yes, technology has helped to quickly develop our brand. But I would like to return to those times when we could enjoy life far from such a demanding virtual world.
It is widely believed that you only need to do what you like. Do you think this idea works for everyone?
I think this is the only option that works for everyone! We live in an era of social networks, where we have channels of influence on everything and everyone. To be noticed, it is necessary to offer something very personal, with specific DNA. Otherwise, you're just another Instagram page. A unique product is obtained only when you put your heart, talent and will into what you do.
What is necessary in order not to become another designer from Instagram?
Creative vein and individuality is the first step on the way to the status of a successful designer. If these qualities are available, then a good knowledge of the technical side is the next condition that allows you to interpret ideas and translate your creativity into clothes.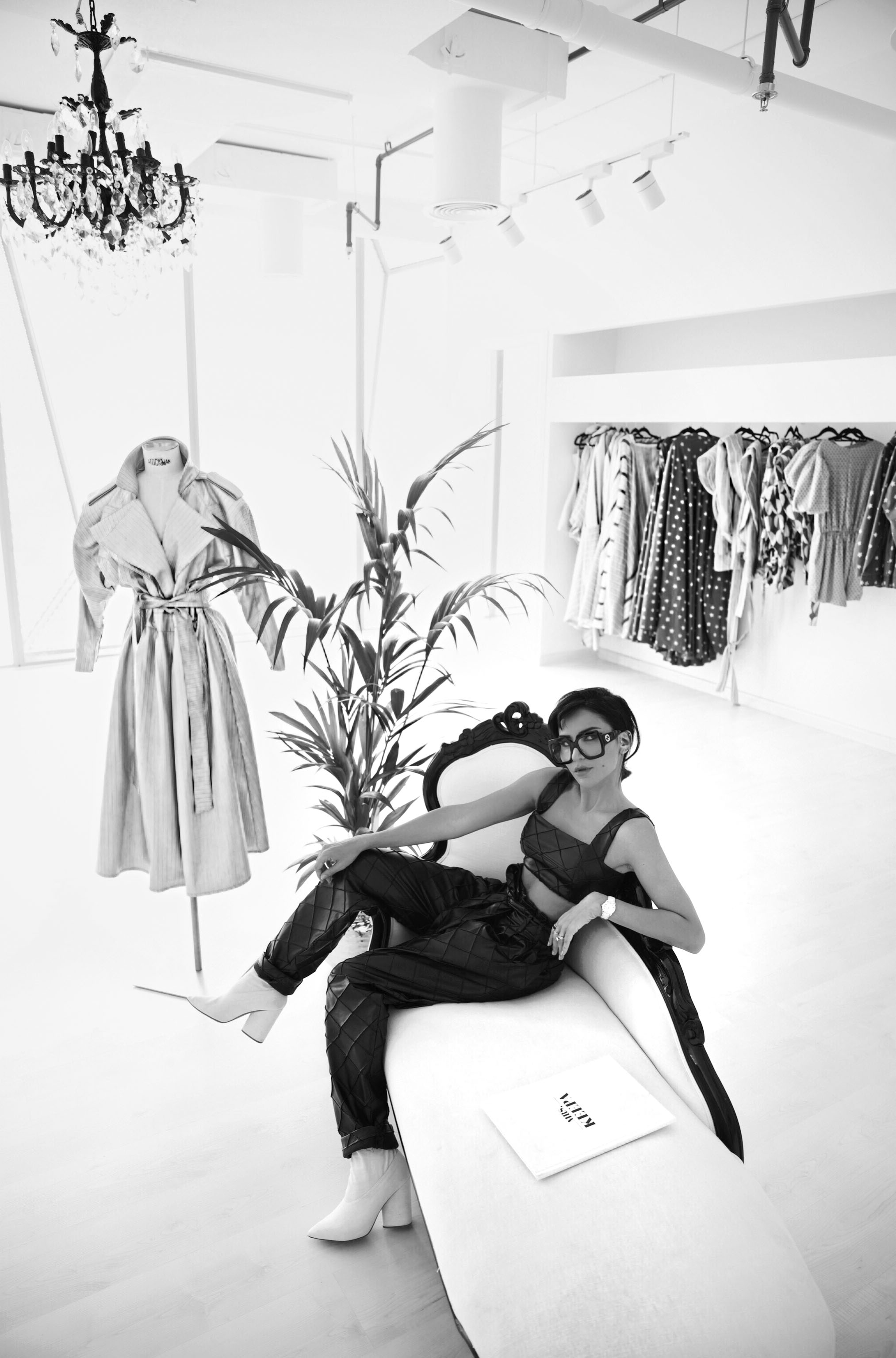 You have decided to get a special education. For what? To convince everyone that you know what you're doing?
I do not know whether it is good or bad, but for the rest of my life I have never bothered someone else's opinion about what I do! Having decided to change my career, I did my best not to fail. I hate failures! And I went to study at design school, because my weak point was the technical side of fashion. I needed to fill that gap to succeed and show myself.
What was the most important thing that you were taught in ESMOD?
The most important thing I have learned from ESMOD is that a good designer or creative director is not necessarily the best artist by sketches or tailor. But a good knowledge of the process of making patterns and sewing is the key to a good designer, necessary to convey his/her ideas to the cutter and tailor. This is the only way to get a high quality product.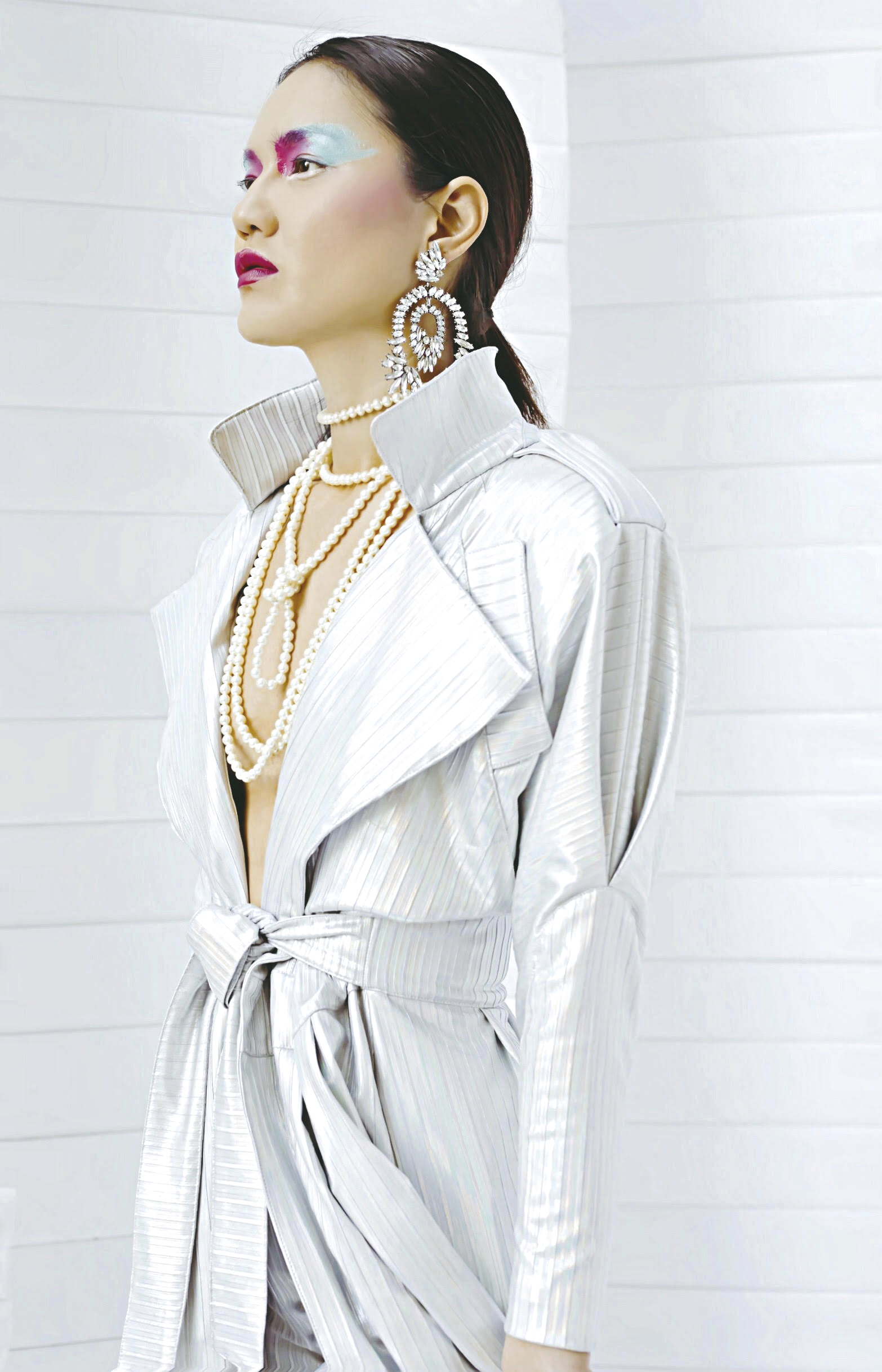 You're the mother of two, the hostess of a thriving business. How do you manage to cope with so many responsibilities?
Ho-ho! A working mother means a constant feeling of guilt before children! I had a very strong connection with the children, when I worked at home, in my own atelier, it was in the beginning. That's why children, especially Isabelle, are accustomed to being around me most of the time. And my current work causes children to have a light alarm – when we are even briefly separated or I leave on a business trip. I always tell working mothers: there is no perfect balance. Life has become so fast and competitive that it is difficult to keep up if you work on schedule. And being a working mother is a difficult choice, requiring a lot of physical and emotional strength to cope with all the difficulties...
What is your usual day like?
I'm not following a specific schedule. I can wake up with a head full of new ideas, cancel all the plans and run to the atelier, turn on the music and start to embody these ideas until the creative impulse has passed. And the next day I can get up with the mood to cook something or relax at home with my youngest son, Noah, until Isabelle comes back from school.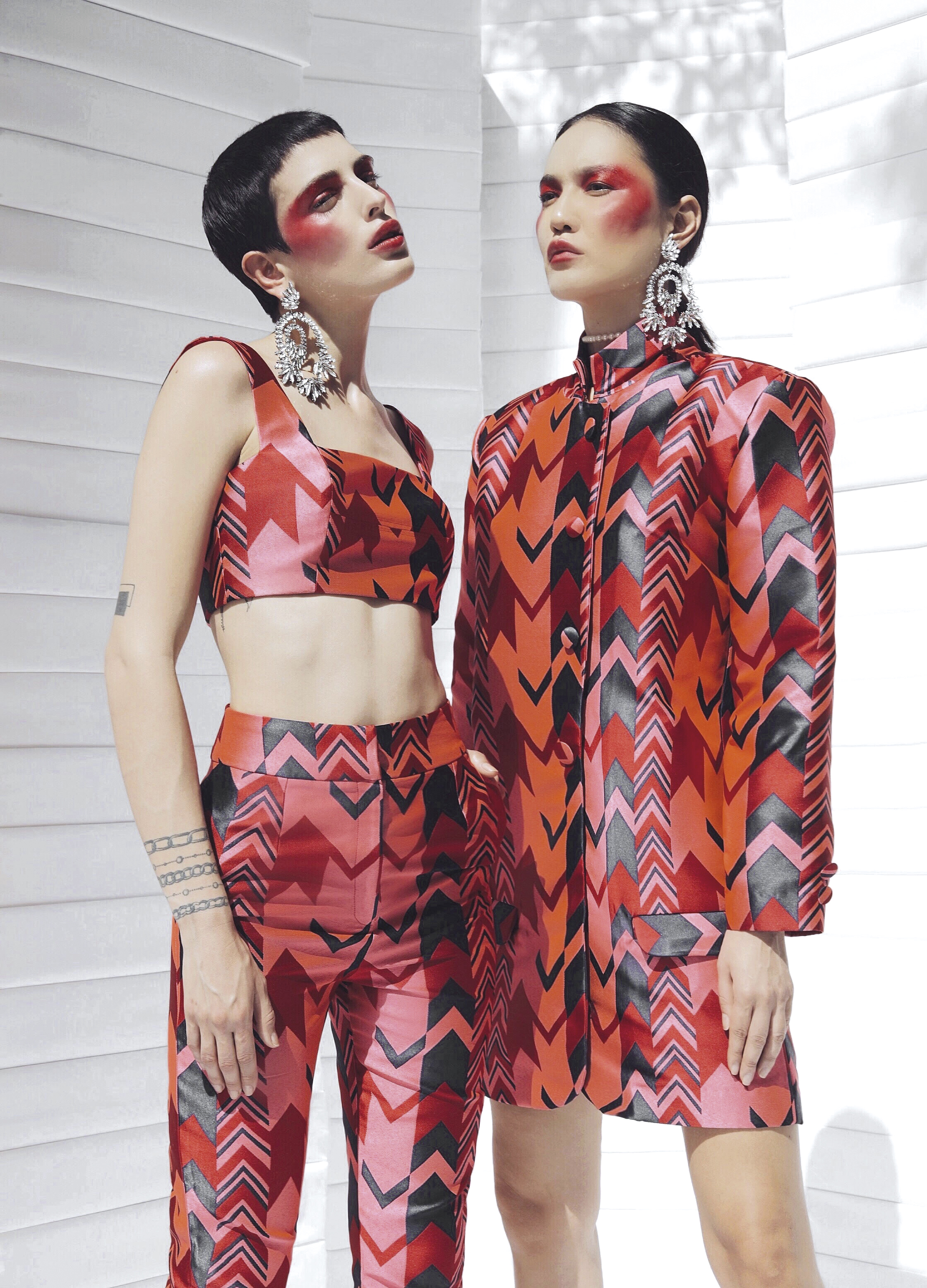 In our time should a woman choose between career and family or can successfully combine both? What do you think it takes?
There is no right or wrong answer – it is a question of your character. Choosing a family, a woman will not be a less successful person: to be a housewife, with all its obligations and responsibilities, it is also a difficult task, which requires a lot of time and effort. To successfully combine family and work, a woman definitely needs reliable support. And here the help of the husband is appropriate.
What did your "third child", your two-year-old business teach you?
If a woman chooses to work, she must love what she does, as much as her children and family, to succeed and, most importantly, be able to enjoy both.
You are half French, half Egyptian. Does such a duality affect your personality and professional activities?
Yes, according to the documents I am French and Egyptian. But in fact, much more blood has mixed in me. From my mother's side, my grandmother is French, and my grandfather is an Albanian Moroccan. On the father's side, the grandmother has Turkish roots, and the grandfather is from Saudi Arabia. Add to this genetic cocktail that I am married to a Lebanese and have lived in Dubai for the past 15 years. I feel like a citizen of the world, influenced by my own perception and interpretation of cultures, religions, etc. And I do not think that the world in which we live separates East and West. Social networks have made us one big community that speaks one universal language.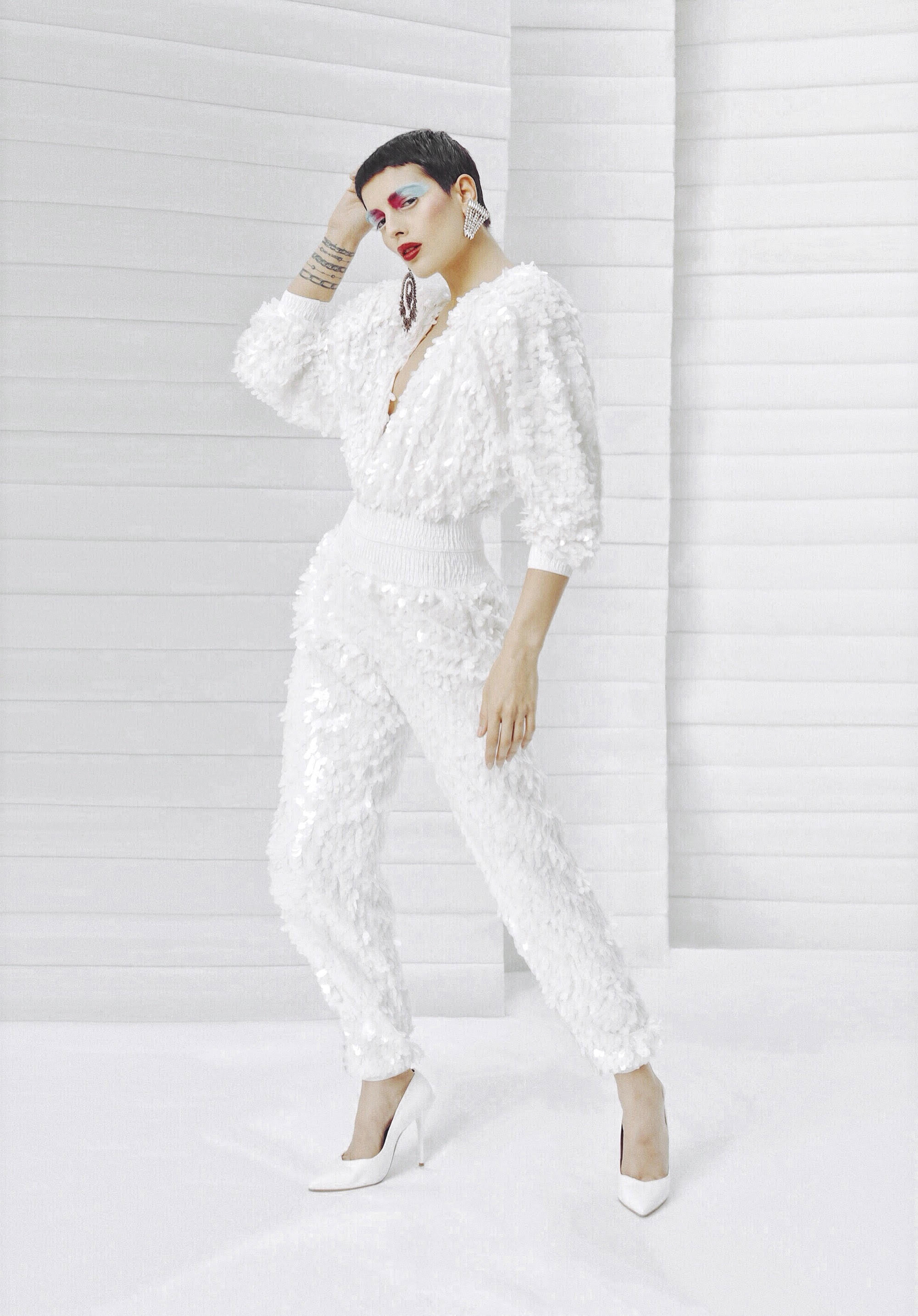 What is more important to you: express yourself or inspire others?
Express yourself. Because someone who is true to himself and inspired by his audience can, in turn, inspire others.
What is missing from fashion today that you would like to bring with your brand?
Fashion lacks timelessness. Today, it is repelled mainly by trends, changing so fast that things out of the closet cannot be worn longer than one season – so quickly they go out of fashion. But the brand Mrs. Keepa does not follow color choices of the season or fabric trends: I believe that fashion should not follow instructions.
The biggest dream associated with your brand?
So that my brand was distributed in concept stores with customers sensitive to fashion trends, in as many cities as possible.
What does it mean to be a business woman and one of the most stylish women of the East?
It means to be yourself. Everything happened completely naturally and organically. Now the task is to stay on the same track, not to be distracted and not to fall under the influence of a growing audience.
Do you feel pressure from society?
I feel pressure from myself, not from society. I am so hard on myself that the opinion of society does not touch me so much.
Has the attitude towards women in the Middle East and the Gulf countries changed? Do you feel these changes on yourself?
Personally, I have never felt any special relationship with women in the Middle East to feel the changes. But, on the other hand, now we are all witnesses of global, albeit modest, progress in this regard, and this is important for women in the Middle East, given our centuries-old conservative experience.
Well, the West still holds prejudices against Eastern women? How can we change this? And is it necessary to change something?
Since I don't care about what others think, due to belief in myself and my actions, I will answer this way: no, I don't need to do this.
Interview by Nigar Orujeva
Photo by Mox Santos
The interview was published in the 54th issue.