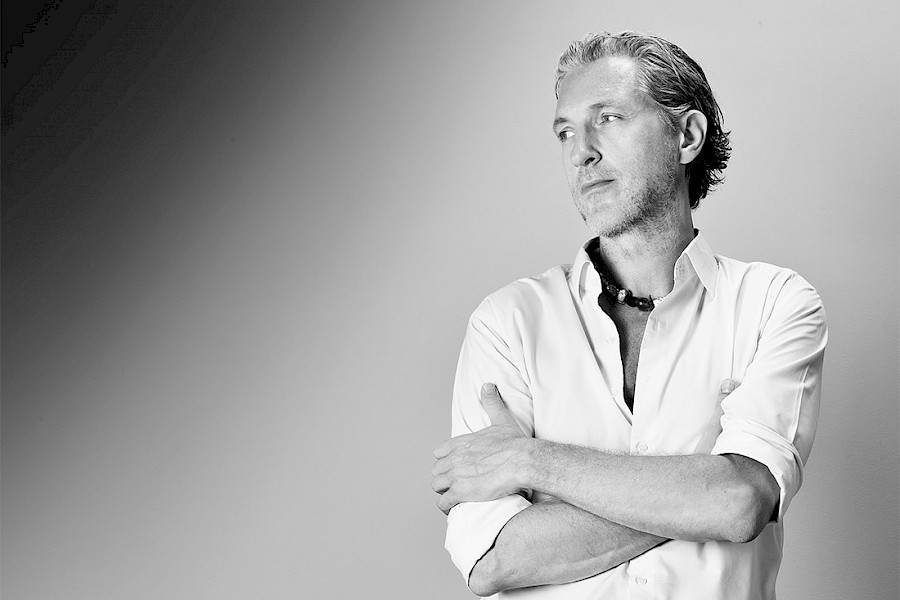 More than twenty years passed since the belgian Marcel Wanders ushered in the new design era with his first artwork – knotted chair created for the Cappellini company. The era which has no place for restraint, rationalism, logic any more. The era of domination of redundancy, playfulness and blatant provocation. The era which presented us the Moooi company, Marcel Wanders Studio bureau, realized projects for Bisazza, B&B Italia, Moroso, Poliform, Flos, Alessi, Baccarat, Louis Vuitton, Magis, Hyatt hotel, exhibitions in Amsterdam, London, New-York, San Francisco, Copenhagen, installation within Milan Salone del Mobile which are anticipated for the whole year and which have never disappointed visitors... The era during which furniture, lighting, cosmetics, jewelry, cutlery and crystal which bears runaway, but distinct pattern of the easy hand of its creator – Marcel Wanders.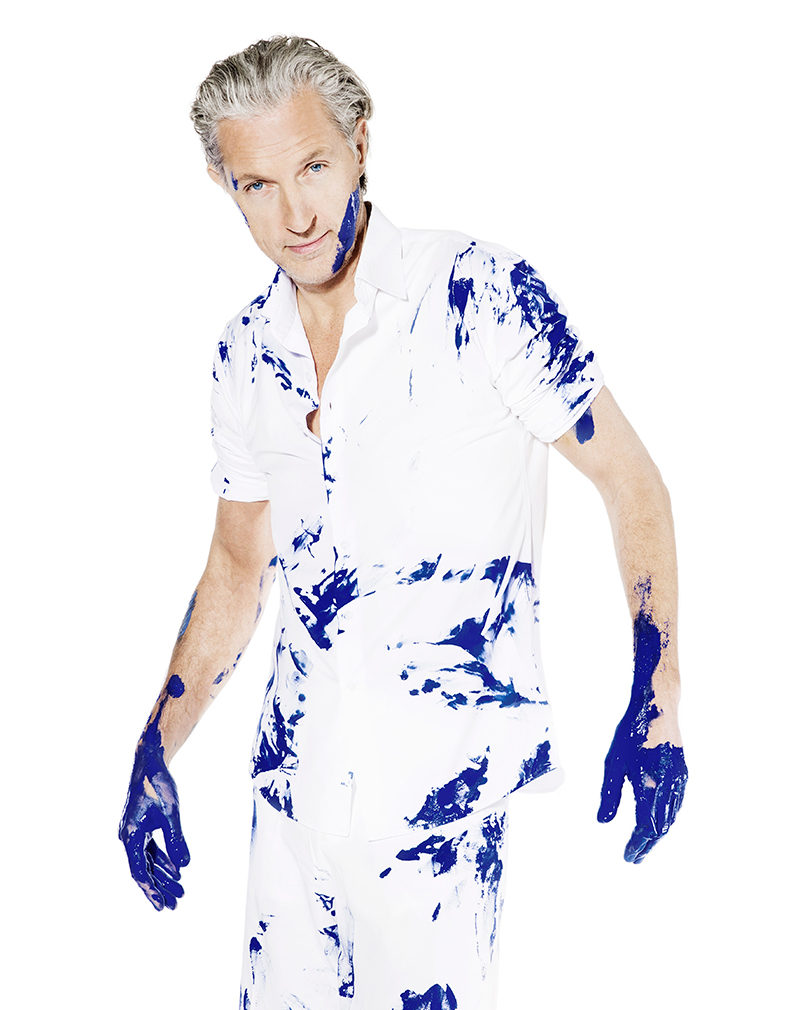 This year the Skygarden chandelier created by you for the Flos Company turned 10. My love to design and a dream of the house where it will hang over a dining table started from it... Please tell, what you felt when I admitted that you made me dream?
It is very touching. Skygarden is a very romantic object, and the designer is actually a quite simple profession. You only have to be able to touch the soul of the person, to touch his feelings and create another world for him.
What is the point of your work for you?
I fight my little war – with minimalism, modernism because of which we lose our values day after day. The main dogma of modernism is that the past is insignificant for the future. And I create the objects which are closely connected with the past, I try to find the fine visual links connecting the past and the future. This war starts from my first projects and it will last. The world has changed very much these years...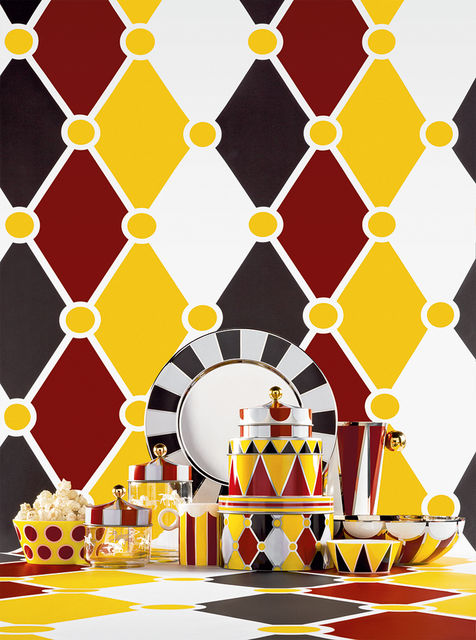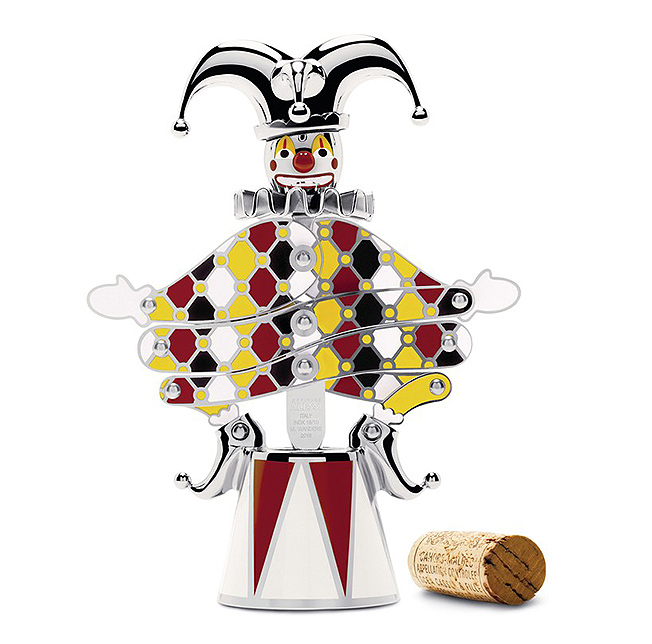 I know that you like the music of Jacob ter Veldhuis. By what?
Yes, Veldhuis is the author of numerous great works. He is free. His works are figurative. They are controversial, they are really innovative. He is not afraid to be outside of today or to be inconvenient.
His music is polar: it can be both super difficult, and super graceful, and super ugly, and super lovely...
In a word, for me Veldhuis embodies everything that a creator has to embody. I do not love stylists in art, I like the "raw" people. I am attracted by people who dare to change themselves. The people capable of surprising themselves.
What is a design in general, to you?
The design is a strategy of production of things, but it is also a certain type of thinking. The designer can be a dentist, a scientist or to do landscaping, while having a creative type of thinking – design thinking.
Designers do not perceive the world as it is: they groom it. Of course, the functionality is at the first place. And beauty which we seek to create in each detail has to remain within the considered functionality.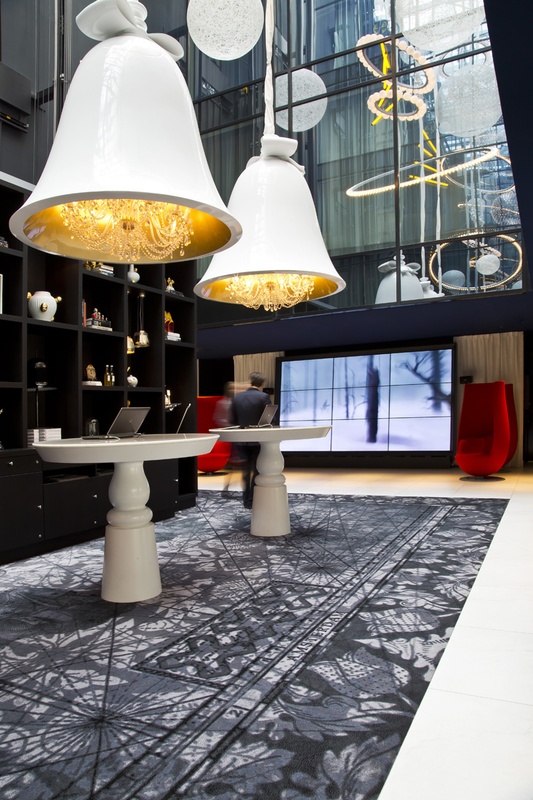 What is the meaning of your life?
It's the changes. The world changes, culture changes. I often think that my father at my current age had absolutely other ideas of everything: about love, work, career, family, children, vacation, insurance, furniture...This is amazing! As if we launch the program of self-development each day. We do not want to take for granted any more what we have. We change because we think of ourselves more than before, of our true desires and goals. We take risk. We take care about each other.
We dare to do what we consider really important...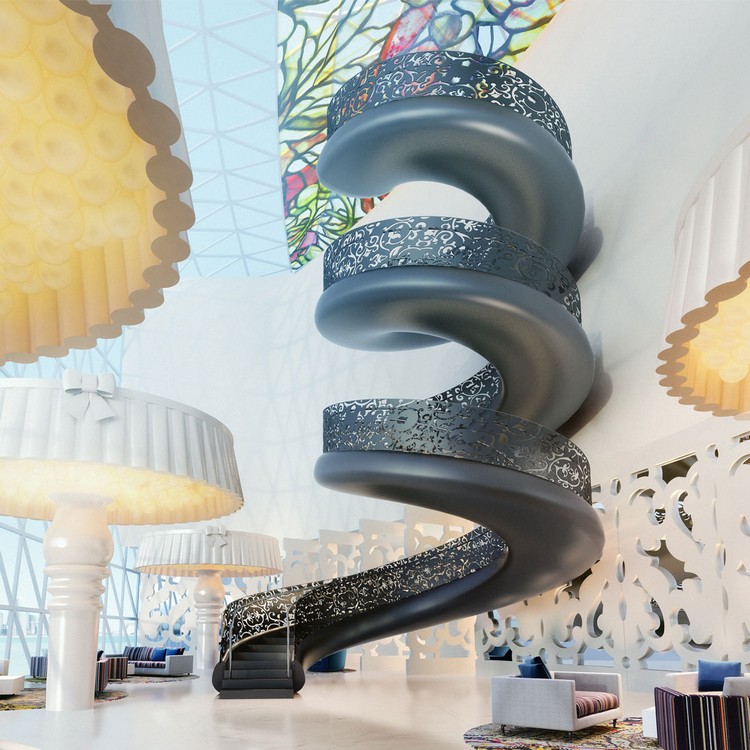 So, the responsibility for the changing of the world lies on the design? And the designers?
These are the interrelated processes. The world changes, and the design needs to change with it. The design changes – and it leads to changes in the world. It's a continuous interaction.
Your projects demonstrate that details which the viewer may not even notice are very important to you. Why are you so picky concerning each detail of your projects?
I am attentive to details, because I care about the general picture. It does not mean that I am fixated on details, – it is important for me to create a complete image. And it is the main problem of the designer: hypersensitivity to the world. This, by the way, can make you both lonely, and unhappy. What I see hurts me a lot.
Sometimes it also brings me joy, but more often pain. Because the world around me is imperfect... There is an example: every year we prepare our showroom for Salone del Mobile, we try to create a beautiful picture. But it never works.
Imagine – I put a red sofa, pick a green carpet to the floor, I set the light, I check everything from all directions, I think over curtains so that they swing from the slightest air flow... The first day of exhibition – "black Monday" comes, I enter the showroom and see: a red sofa standing on a green carpet, nice set light is on, curtains swing... and there is a person sitting on this sofa and completely destroying the picture created by me!.. My attention to details is an eternal attempt to fulfill a dream, to realize my imaginary world. I already agreed with myself that it is not my fault or fault of people around that they do not understand how painful I feel when the reality does not match my vision.
Sometimes I have a weird feeling that I am a liar.
I spoke to other creative people – they are visited by the same feeling... Right now I give you an interview, I answer honestly to all your questions. But, as soon as I reply, it already goes to my past. And I do not know whether I will think the same in the future. I frankly share my thoughts and opinions with you, but a day or a year later, my opinion can become absolutely different.
I am full of doubts, I doubt every minute of my life, whatever I do. I think the reasons is the hypersensitivity and that I am fully honest with myself.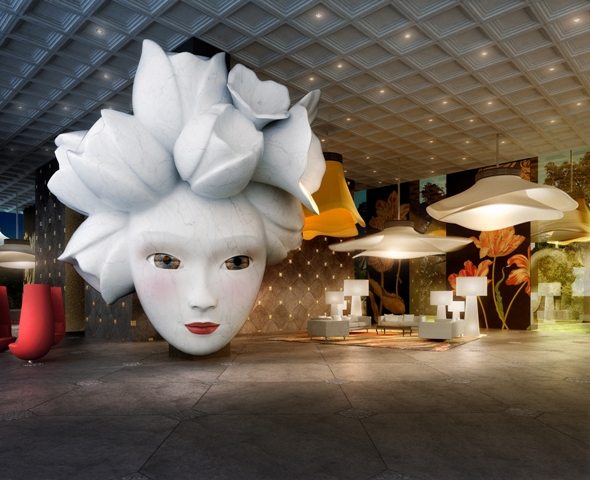 What advice would you give to the seventeen-year-old Marcel Wanders from the point of your current experience?
Move forward. Do not let yourself to get confused. Trust in yourself.
Follow only what you really trust. It is very hard. And continue to move forward!