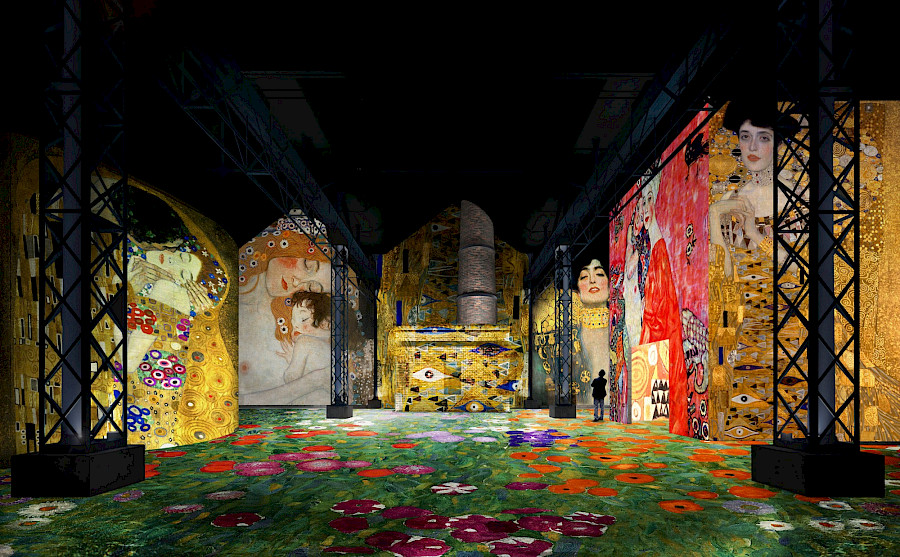 My reader, please be informed, hence you may "take a walk" on Gustav Klimt's pictures in Paris? Please, don't be hasty in criticizing! By words "take a walk", I mean light installations L'Atelier des Lumières, of the most striking beauty, which are represented to Parisians. With slight warning on possibility of light dizziness, I am just inviting all interested persons to this new digital oasis, hosted in the 11th canton of Paris!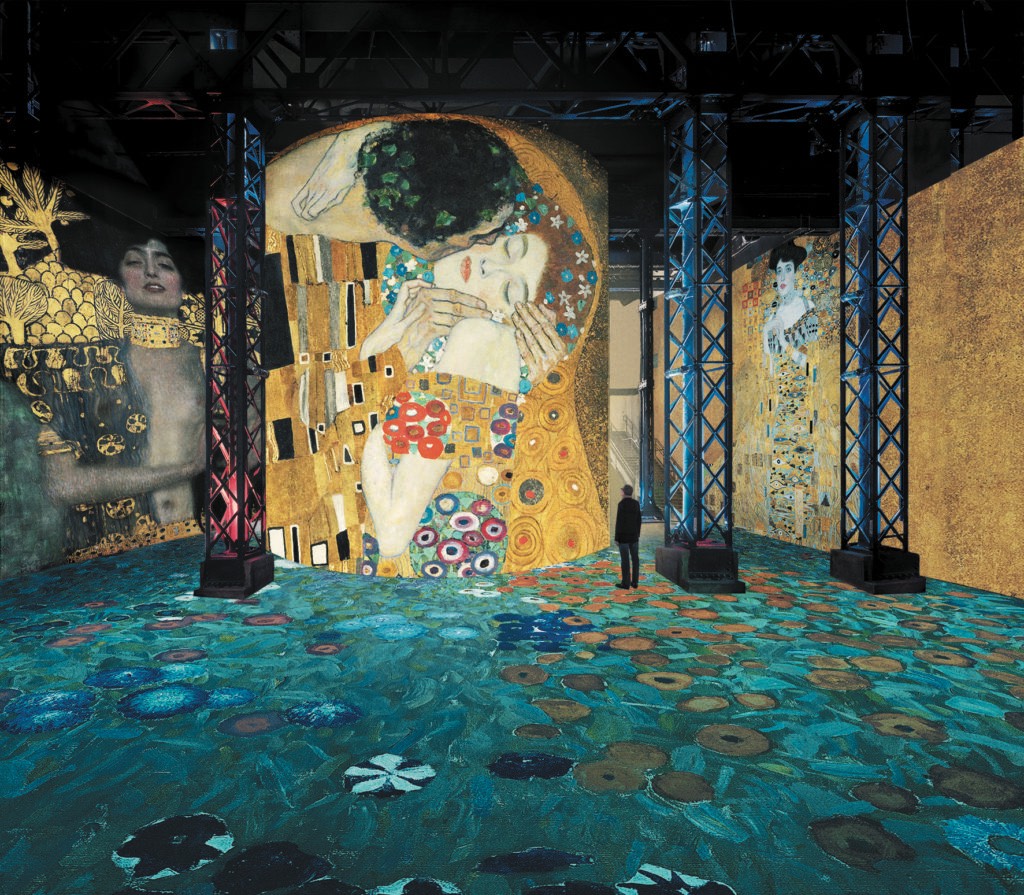 "L'Atelier des Lumières" has thrown open the doors between place de la Bastille and place de la Nation in April, this year. By functioning for 7 days per a week, it has already managed to accept more than 300 000 visitors! This is because in "triptych" exhibition, which is presented in light execution of works by Gustav Klimt, Friedrich Stowasser and "OUCHHH" agency too. The atelier of light represents two vast areas, where a visitor immerses himself from head to foot in huge works of great creators. Thus, famous pictures, reflected in XXL format and accompanied by soundtracks (mostly, operatic arias), are distributed on walls with height up to 10 meters. Such overwhelming cocktail is formed for blurring of distinction between human and art. No words, just emotions!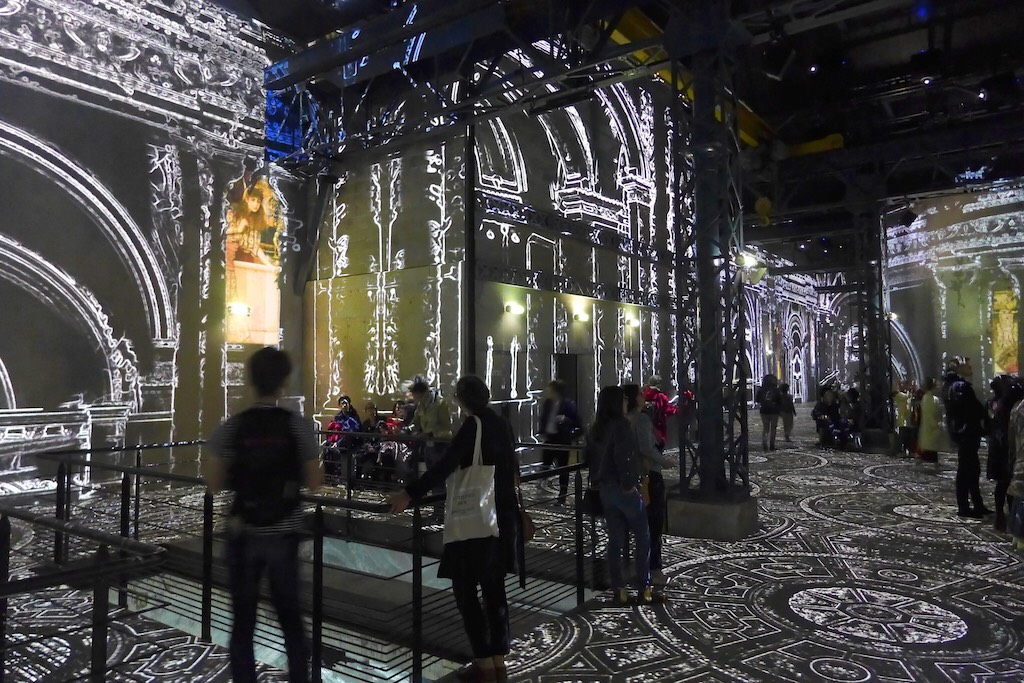 Selection of "Kiss", "Danaë , "The three ages of woman" works is devoted to centenary anniversary of the Austrian artist's death. Klimt was the first to pave the path to the modern painting in imperial Vienna, his golden decorative motives will remain, as a landmark for this artistic "revolution" forever. The works of other leading Viennese masters, influenced by Klimt such, as Egon Schiele and Friedrich Stowasser, are presented in the impressive exhibition too. Schiele opened new representation of landscape and human body. As for Stowasser, he filled atelier space with harmonic architectural ensemble.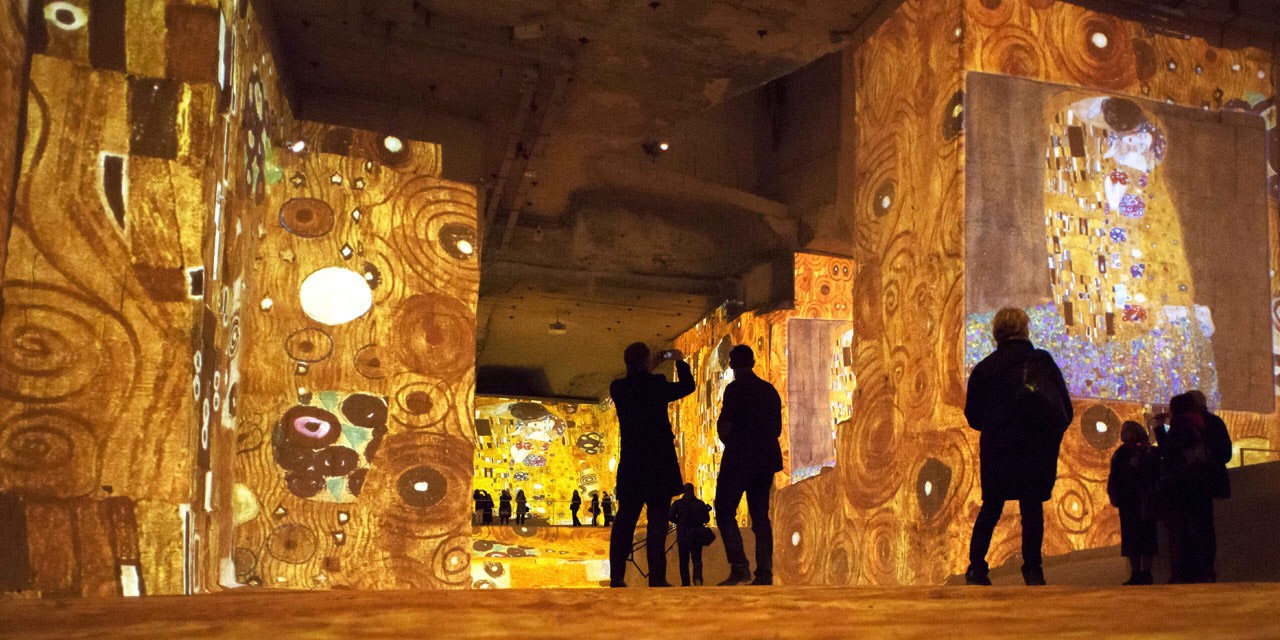 However, exhibition organizers decided to dilute classics with a small amount of matrix avant-garde. The "OUCHHH" agency, which is a studio of digital recording, established simultaneously in Istanbul, London and Los Angeles, performs this. Developed in "magical mystery tour" style, the Poetic_Ai exhibition uses an artificial intellect in the process of visual creation: light, shapes and motions are generated by means of algorithm, amalgamating unique digital work.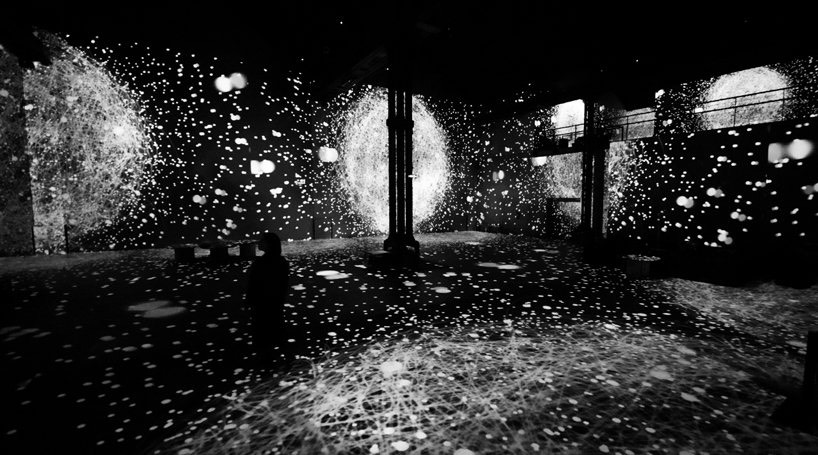 In short, my reader, if you happen to be in Paris prior to November this year, then do everything to go to that magical mystery tour of light!