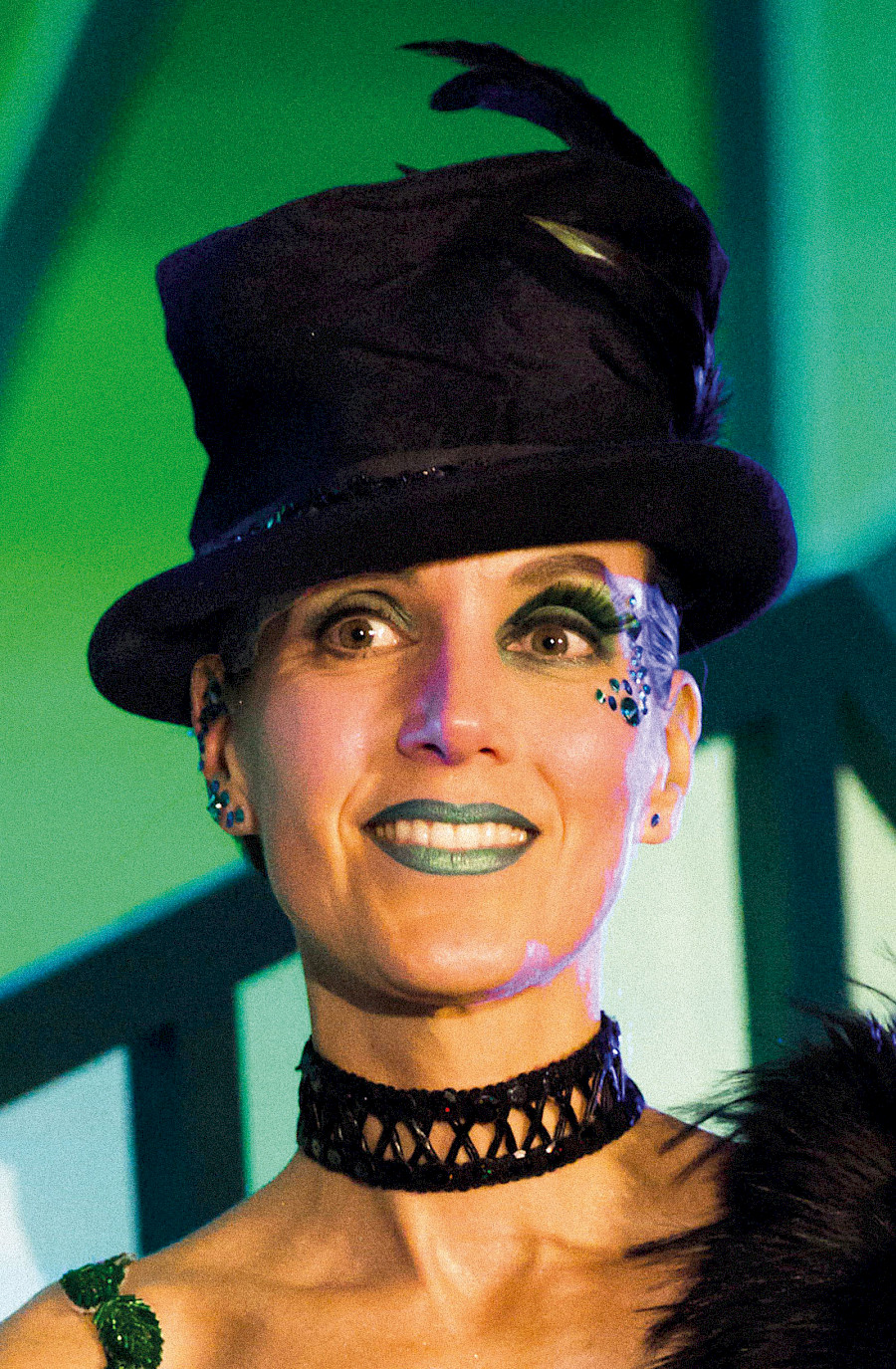 Our heroine was dreaming of becoming a fashion designer from early childhood, yet life had another plan and so today, Liz Vandal is a designer of costumes with over 30 years' experience. She specializes in clothing for theater, dance, circus, and performances that call for extreme movement. The costume designer, who lives in Montreal, Canada, with a family and the smartest cat of Baku, talked about her 'life in motion' from the start of her career with pret-a-porter collections for artists to her professional dream – Cirque du soleil and the greatest challenge that changed her life – Baku 2015 European Games.
What is your life motto?
"And what is it to work with love? It is to weave the cloth with threads drawn from your heart, even as if your beloved were to wear that cloth." by Khalil Gibran.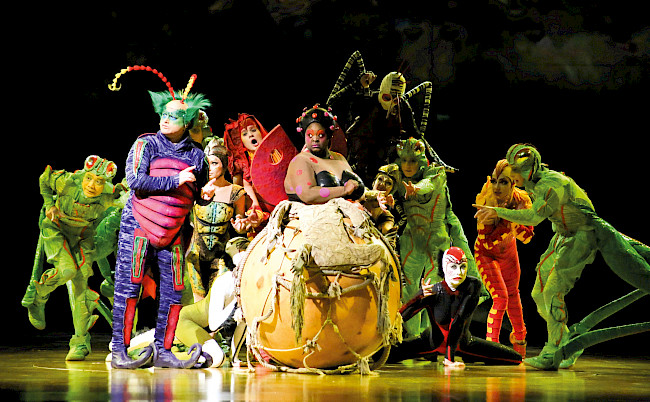 You have started your career as a self-taught fashion designer over 30 years ago. What inspired you to become a designer in the first place?
I started in 1988, so it has been 32 years now, though the real beginning dates back way earlier than that. When I was 3 years old, I wanted to be a ballerina as I was keen to dance, which was followed by my second wish of becoming a farmer for some reason. My mother was so discouraged with it and she did not want me to dance because she thought it would be too hard on my body. When I was 8, I started to stylize my looks, but my mother and sister could never understand what exactly I was doing. Fair to say, my perception of style was an odd one for them. On the other hand, I was also good in drawing.
When I was nine I realized I would become a fashion designer. I had this vision and I saw my entire life in front of me and thought: "That's who I am!" It was so natural. From age of 9 until 18 I drew fashion collections for myself. I talk about my mother a lot as she had a great influence on me. Things she did not want me to do have indeed helped me. She was guiding me because I was truly a rebel. I was upset, as she did not want me to creates designs. and when I was 17 and was about to go to college, I prayed for having an opportunity to go to fashion school while my mom insisted on computer studies. Later I have realized that this long path has structured my brain to become a very good entrepreneur. Besides, I did not need to go to school for fashion as I was already inspired. Sometimes the life itself or our parents take us to the path that we do not understand in the beginning but which does make sense in the long run. After the college, I have
time. I quit the job, took some Vogue patterns, and transformed them to achieve the styles I wanted. I did it all by myself and later took my first collection to a trendy boutique which bought it out completely. This launched my career.

Why did you decide to concentrate on the costumes for performances?
What I was doing was very theatrical, it was not pret-a-porter. The designed clothes I made was for show-business, they were funky, not practical, and only artists were buying it. I have started to create costumes for dance performances but then everything changed in 90s. I tried to concentrate on ready-to-wear. I won 20,000$ in a fashion contest, and used it to make collections. There were no sales whatsoever after three seasons and it was indeed a sign from universe. All of a sudden, artistic directors have started to call me to create costumes for dance worked as a programmer analyst in a large pharmaceutical company. In two years, I realized I want to try fashion. I did not know anything about producing clothing at that performances and movies. From that moment onwards it never stopped and the universe has showed me the way.

How the process of work on the costumes starts?
I always had vision of things, it is like my connection with the universe and my imagination. I am receptive and care about people, and that makes me open to serve to their needs. I teach my student that the key to making wonderful costumes is to be brilliant for everybody, to director, to artist, and to people. Feeling is more important than listening as people can talk but what they feel is the essence. I feel first and then I look at the choreography, music, lightning. I sit down at rehearsal, and observe, and it talks back and eventually I am able to visualize what the dancers would be wearing, I have a vision and it is my way of interpretation.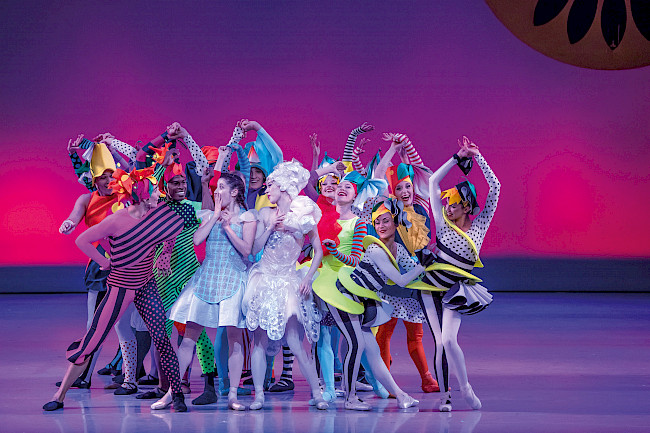 Are you free to create the costume as you see it or you need to sync with the team?
Mostly, I work with artistic director, who shapes the idea. The next in turn are the artists themselves. It is critical to ask them if they like the costumes and make sure they enjoy having them on. To perform well, they should be comfortable not only with the fabric and fit, but also the style. They have to feel sexy, not in an erotic way, but sense that the costume is making their body stunning.

You first created costumes for contemporary dance, then you began working with cirques. How do the costumes for these art-works differ?
I worked with contemporary dance for ten years, and then I also started creating circus costumes. I specialize in extreme movements. That means that arms and legs have to be completely functional and move in all directions. It is the formula. You have to serve the body. In cirques, costumes often personify the character. In story ballet, if there is Alice, she has to look like Alice. Contemporary dance is more abstract; it is the hardest one. At my first musical I thought that actors and musicians did not need flexibility, so I made corsets of non-stretching fabric. This obviously did not work. Both the fabrics and the tailoring do matter, because you cannot solve all the problem with stretchy fabric only.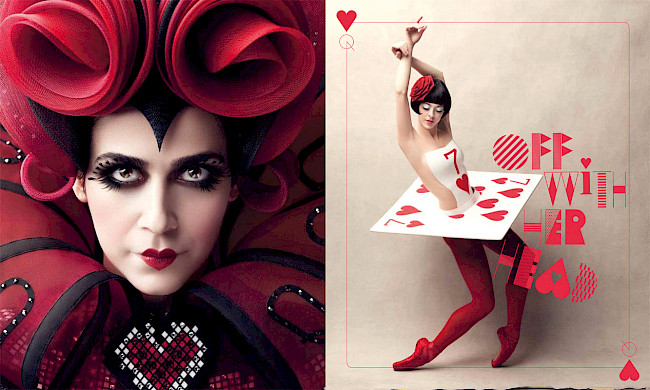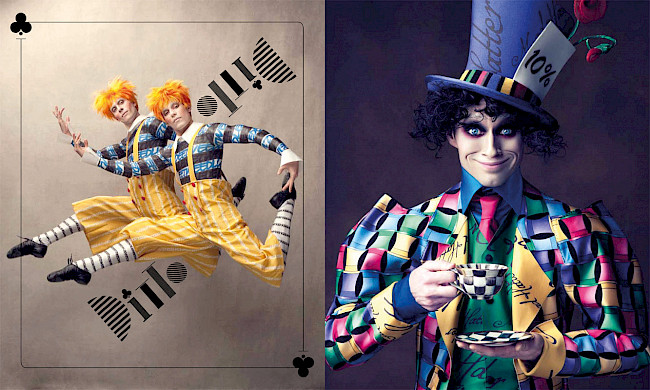 Do you pay attention to materials used to make costumes?
We had a discussion about eco-materials at Cirque du Soleil last year asking a question on what is ecological? The answer was an organic material but as we know organic does not last long, so you have to rebuilt costumes multiple times. Alternatively, you buy nylon, lycra, or polyester, which will last forever and imply less garbage. I think, for the time being, we are not advanced in organic fibers to make them more resistant for performance costumes that go through sweat. The sweat literally burns and disintegrates the fabric. As some cirques have two shows a day, the costumes need to be sturdy enough.

What is more valuable for you: aesthetics or function of the costume?
A good design is equally as aesthetic as functional because if it is beautiful, but you cannot lift your leg, then it hardly makes any sense to have it.

What are the characteristics features of costumes made by Liz Vandal?
I work in different styles, but I think what defines my costumes are solid structure and bright colors. I analyze which color will suit the temperament of the character or the ambiance. There is really big thinking and meaning behind my colors. Beyond the philosophy, the color has to feel right when you look at it and if so, the audience will experience it too.
Do you follow fashion trends to use them in your work?
Whether we want it or not, we all are very influenced by fashion trends. I love fashion, but I do not find inspiration in it. I teach my students to think for themselves and not to look for inspiration on Pinterest. Use your imagination, it is all within you. You have
to find what works for you, and then, if you want, you can inspired by fashion. Many times, artistic directors asked me to make costumes by just taking parts from different clothing on Pinterest. Is it a style? Hardly so. This is not what I do. You are not asking for a creation but rather a collage of things that previously existed. I think every person has an archetype. I love the body and the muscles. The structure of the body looks like an armor to me. Superheroes and insects are my archetypes. Likewise, I am in love with medieval Renaissance and over the years, I have done a lot of research on this subject, but after a while, it is all settles down within. It is a different method of thinking as I do not look outside to apply something but rather close my eyes and try to make it appear.
First, I draw and work with the lines, add colors, and use to imagination to create. I am a designer, I am not someone that copies. In fact, I find that almost insulting to know that people think we create styles based on some pictures on the internet. I tell my students that everyone has something special to give and you have to find it within. Do not just take the surface of the images you see. Go in depth to find your essence. This is exactly what you can offer the world.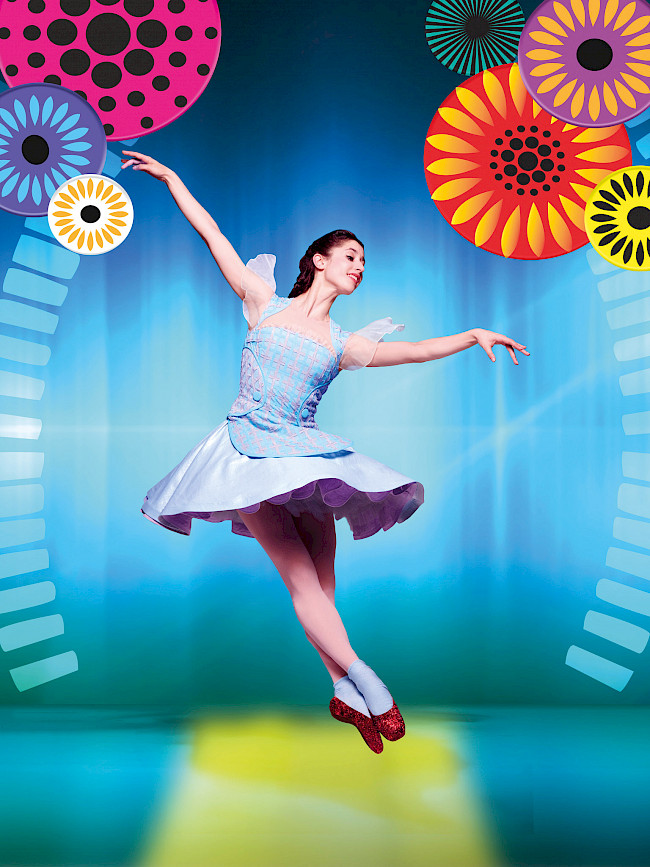 Who is your favorite fashion designer?
I loved the design of Thierry Mugler in the 80s, beginning of the 90s. I adore Dolce&Gabbana because of integrity and Nicolas Ghesquière because of structure. I also liked Alexander McQueen with his particular style.

You have designed costumes for such ballets as Alice (in Wonderland), The Wizard of OZ, Handmaid's Tale. The stories behind them are well-known. Is it more challenging for you to create costumes for well-known performances or for brand-new performances?
For well-known performances we have to keep archetypes that people will recognize, which is more challenging. For ballet, for instance, the cultural codes should be respected to make sense for the audience. You have to balance new with well-known. People love that. You should give them what they know and then push a little further. There were many secrets in every costume in Alice: like the name Alice was scissored out in every direction on her dress, Mad Hatter had hats all over his plaid jacket. People may not see that, but they feel the innovation and appreciate it.

Please, tell us about Baku 2015 European Games. You have created 3000 costumes for its closing ceremony...
In Baku 2015, we have to marry the tradition and innovation. I was not aware of Azerbaijani culture, so I have to educate myself. This was a challenge because we wanted the Azerbaijani audience to recognize their culture. Speaking about the innovation, people love when we go futuristic as long as it is beautiful.

What did you like the most about the closing ceremony of Baku 2015 Games?
Baku was an amazing experience. I traveled alotinmylife,andwhatIcarethemostina new country is people. The people in Baku are so kind. Even if we sometimes cannot speak the same language, I was looking into their eyes and felt their inner world and positive attitude. Everyone was so happy to have us there. I have never worked with such a large team, and the collaboration was so easy; it was like a family. That really touched me. We have created 3000 costumes for the Games, and that was incredible. Imagine 500 fittings per day, and it was organized fantastically. I remember well these gigantic skirts and all the work we put to test them. The funny thing, when we have built the prototypes in Montreal, we never had a room big enough to spin the skirt. When I first saw these skirts spinning at the stadium in Baku, I had truly an overwhelming feeling. The other memorable moment is related to the silk costume for the sand painter. This costume was made for one solo artist, and all eyes were on it. So, I focused on making it truly special.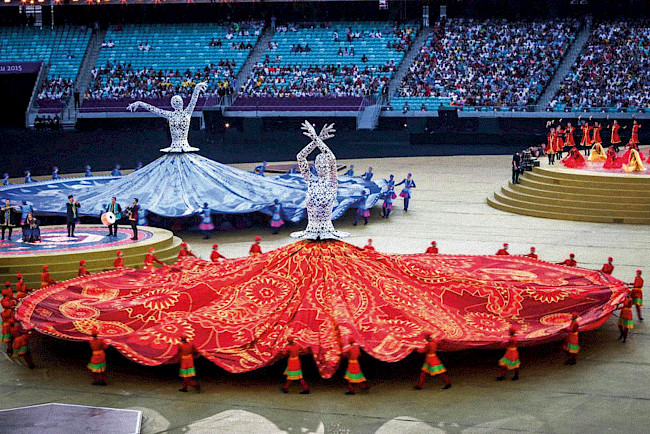 What is your professional dream?
I would like to take part in a futuristic movie or organize another ceremony, or maybe do a tour for a superstar. After so many years,
I accomplished my dream when I did Ovo for Cirque du Soleil. I dreamed to reach
that level, and when I was there, I realized: "Oh, that how it feels when you accomplish your dream." I decided to help others to accomplish theirs and eventually started to teach. Now I only care about people and this is what matters to me. If I work on anything, I want to work with people that are kind. After a while in life, all you want is to have fun, enjoy yourself, serve others, and be appreciated as much as I appreciate others. If you lack it, it is just not worth doing. — N