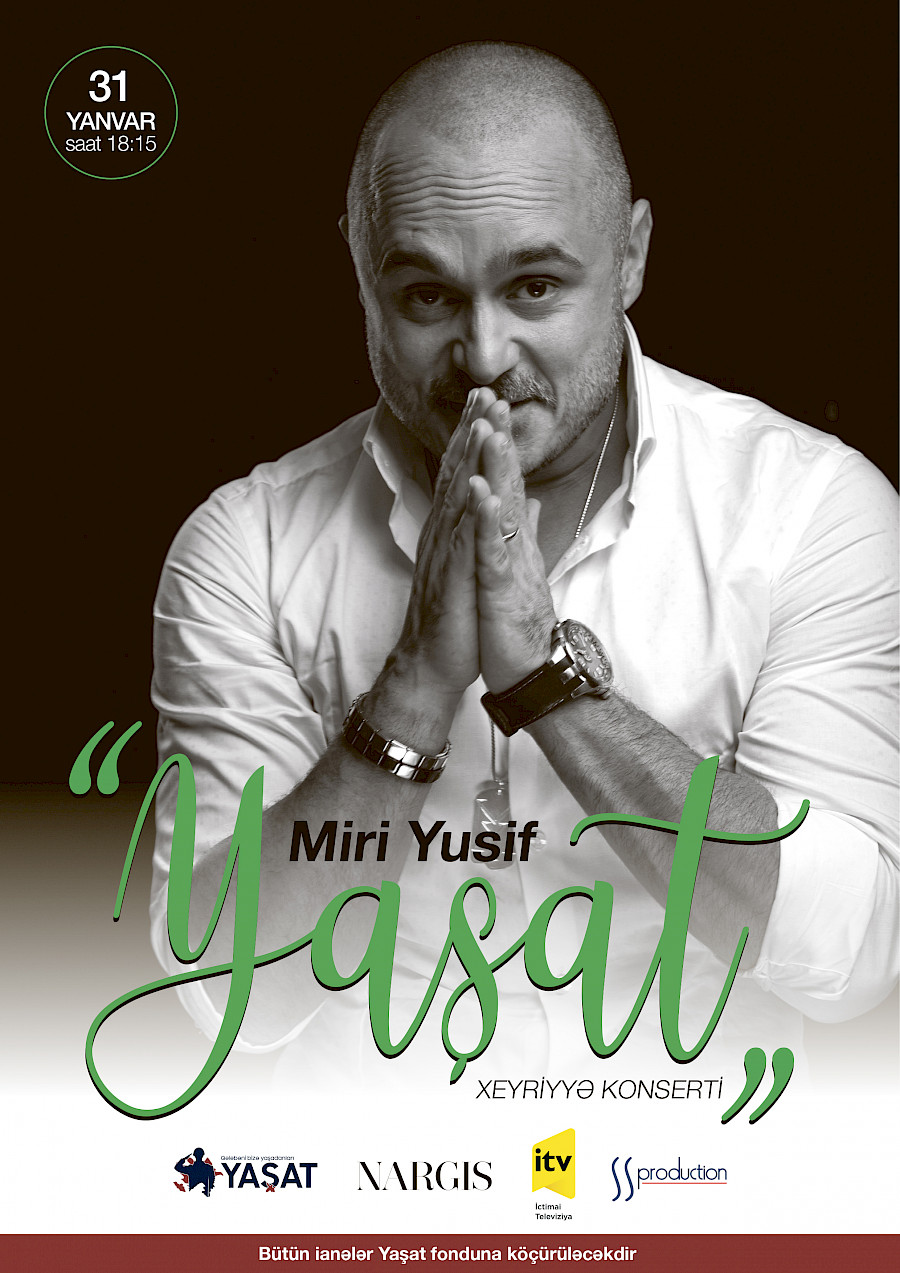 SS Production and İTV channel presents!

On January 31 a television concert of People's Artist Miri Yusif called Yaşat take place. The concert is held with the aim of supporting the Shekhid families who died in the Patriotic War and hero veterans. During the concert, each viewer will be able to make a donation, which will be transferred to the Yaşat fund and then directly transferred to the families of Shekhids and veterans.

The hosts of the concert, where the favorite songs of the artist will sound, will be Nargiz Jalilova and Saleh Bagirov.

The concert will be held with informational support of the Nargis Magazine.

We invite you to watch the concert, which will be broadcast on January 31 at 18:15 on İTV and support those who brought us victory!