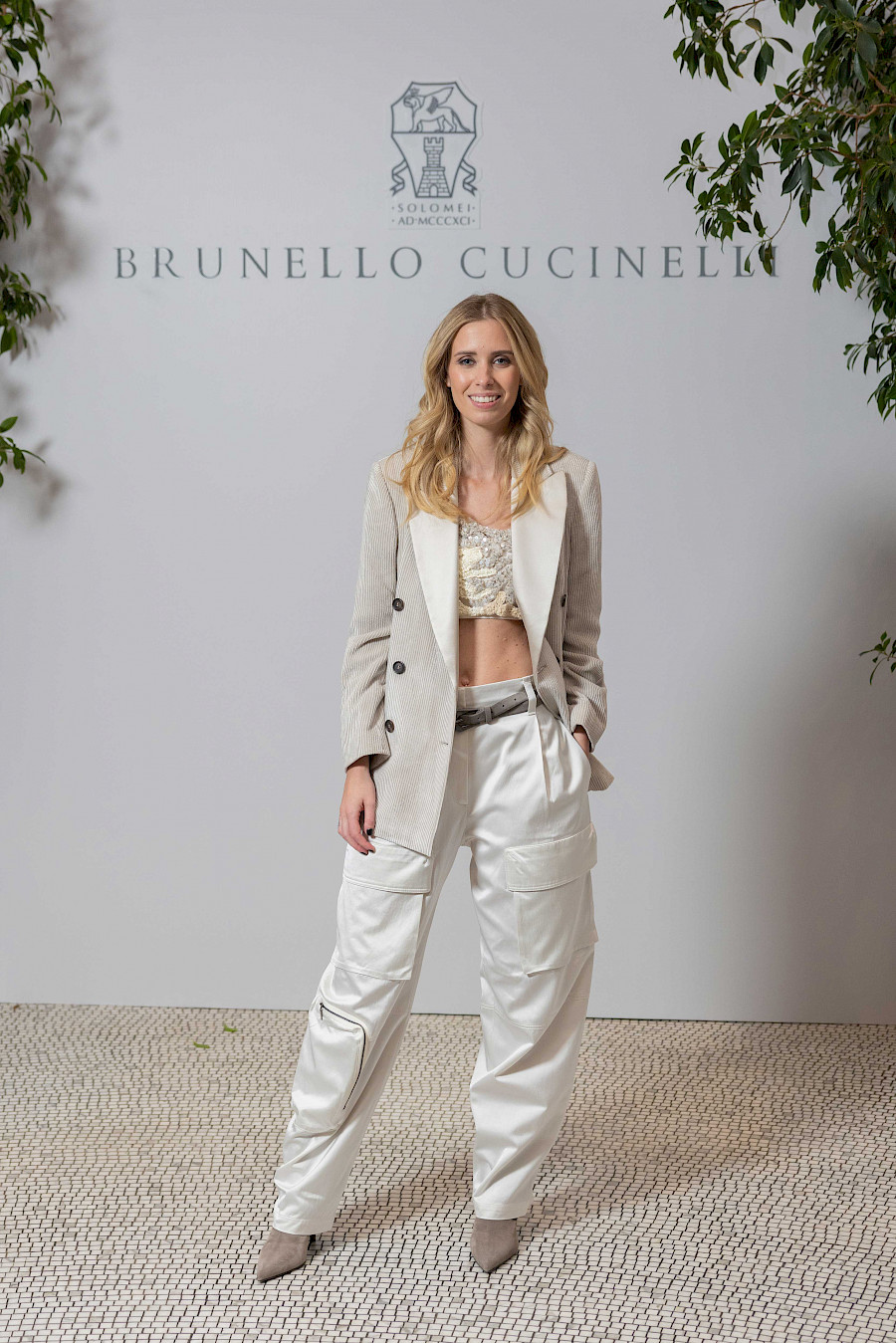 On April 14, Carolina Cucinelli, daughter of Brunello Cucinelli, as well as the creative director and president of the brand, held a meeting with admirers of the fashion house at the Zafferano restaurant of the Four Seasons Hotel. Carolina Cucinelli noted in her speech that Baku impressed her, and she was glad to meet with distinguished guests.
Among the invited guests of this special evening along regular customers of the brand, were the Italian Ambassador Claudio Taffuri and his spouse, the chairman of the Agency for the Promotion of Italian Companies Mr. Andrea Maccanico, the editor-in-chief of the NARGIS magazine Ulviyya Mahmud, as well as bloggers Narmina Hasanli and Fariza Mahmudova.
Everyone liked the performance with the European charm of Azerbaijani cuisine, selected savory dishes and sweets, as well as the special festive atmosphere that reigned at the event. Ice cream, national sherbets with saffron and basil, black caviar and Shakh Plov were highly appreciated by both local and foreign guests. The live performance of the classical Azerbaijani and Italian masterpieces on the piano by Nargiz Aliyeva added a peculiar zest to the evening.