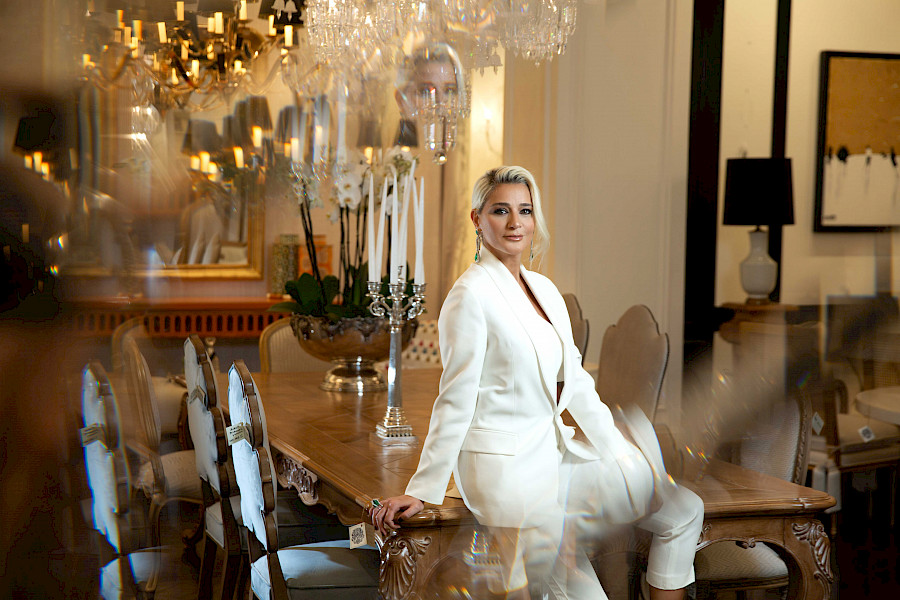 "I have been living in Azerbaijan for 14 years and I can say that Azerbaijan is my homeland. For me, this is a special place where I feel calm and confident. I believe that Azerbaijan is the safest country, and Baku is the safest city in the world. And real Turks live here. Azerbaijan is a country with a unique rich history, special music, culture, with a very beautiful language. I am very proud that since 2007 I witnessed the rapid economic development of Azerbaijan. Right before my eyes the capital, Baku, flourished and improved. You are a very hospitable people", admits the successful Turkish designer and architect, Nuray Öksüz. In an interview with NARGIS, she talked about what her work means to her, how her schedule is built and what advice she would give her 18 years old self.

What is the essence of the work for you?
I believe that my work is a gift from above. After all, I can create any design and bring it to life. I am grateful to God for this gift and consider myself a happy person. To create and see the results of your work, to see the emotions of people who are satisfied and happy – this is what gives me an impulse for creativity and is the meaning of my whole life.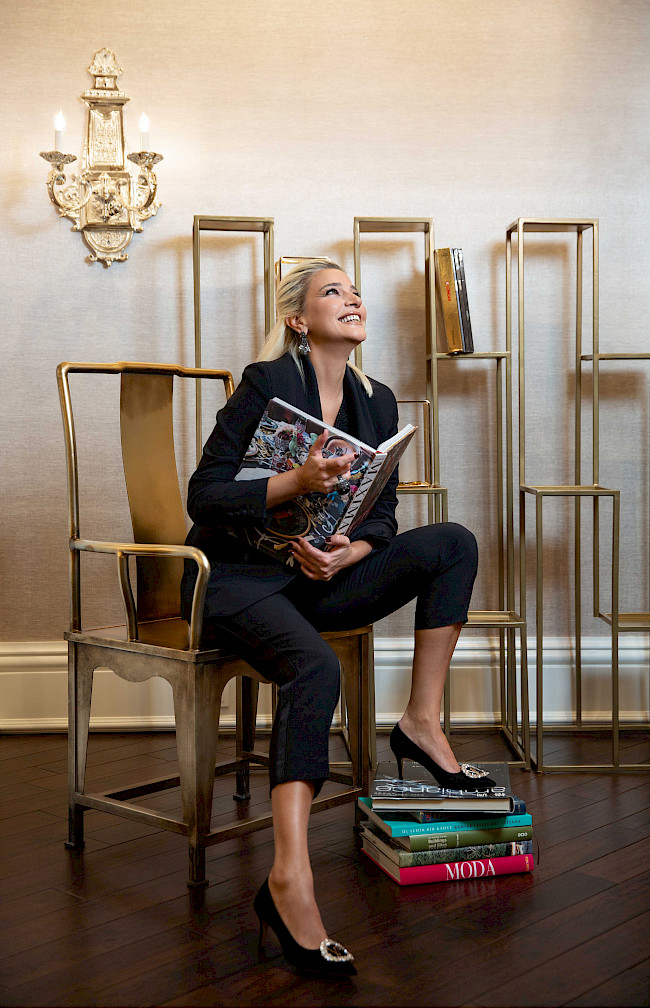 Does the design change because of the world or the world because of the design? Or is it an interconnected process?
Of course, both: the world affects design and design changes the world as well. Nowadays, it is simply impossible to imagine a world without design. Whether in the field of household communication or on the Internet. You may be surprised, but the design is present in everything, it's as natural as eating.

What, in your opinion, is more important: details or general look?
Both the general look and the details are important. As they say, the devil is in the details! A lot depends on the details, sometimes there are incredibly many of them, and they are very important. It is the details that create the whole view.

Have you ever faced a creative crisis?
All people have a completely different worldview, and each of us looks at this world in our own way. There are people who are open to something new, but there are adherents of the old, who struggle to perceive innovations. Of course, I had to deal with this. But I always try to explain to people thinking differently as smooth as possible. Yes, it takes a lot of time, however, the result is always positive – we always find a compromise – dialogue is important in any matter. I certainly always listen to the opposite side, try to understand what exactly the customer wants. And I always take into account the desires of the customer, while all these desires are presented at the very best. Let's start by saying that whoever comes to me knows my style of work. I'm not required to do something supernatural, cosmic, we're not building houses on Mars. We create spaces, taking into account the needs of a person. For example, if we are doing something for a little girl, we must plunge into her world, find out what she loves, her favorite cartoon, her favorite character, her interests. We create a space that should reflect this world, taking into account the color scheme, because colors have a psychological effect on people. For example, orange affects appetite, that's why so many restaurants and cafes where fast food is served use orange, red and other bright colors in the design.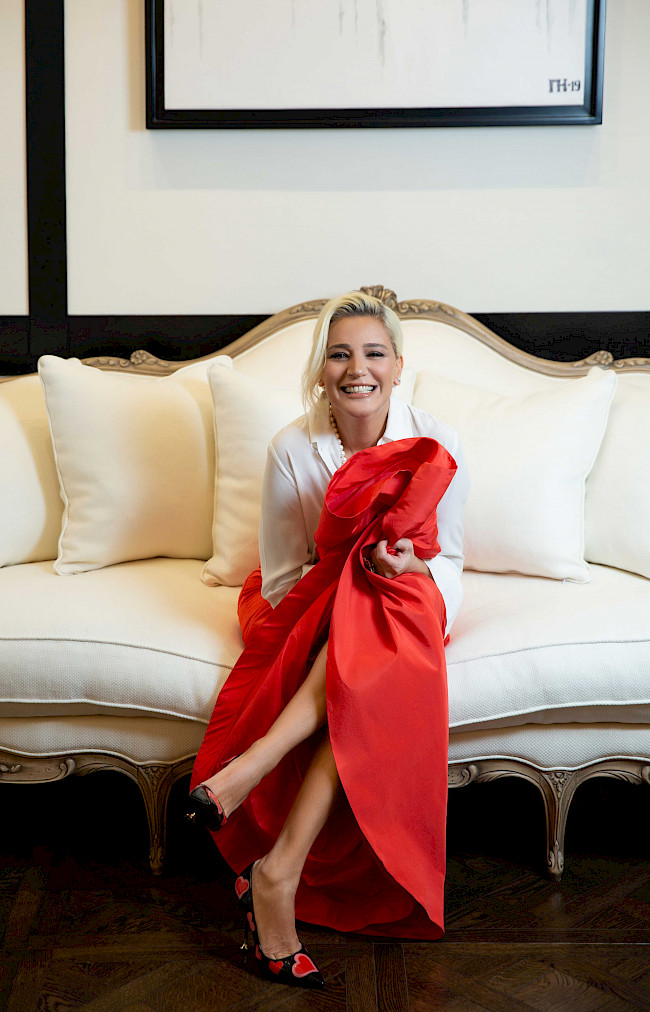 What advice would you give to your 18-year-old self from the height of your current experience?
Returning to the past with my current mind, worldview and knowledge, I would give myself only one advice – keep going! Continue with the same zeal and faith, because you will get through all that you have to experience anyway. And be always happy with yourself! Everything else does not matter, even the financial problems that arise. It's very hard, but you'll get used to it over time. I still have this zeal. The profession chosen by me is not as easy as most people think, and without my love for the profession, without my zeal, I probably would not have handled it. Very often people from different spheres tell me that they would like to become designers. But do not forget that there are two sides of the same coin. Everyone sees one thing: a beautiful, good-looking woman creating beautiful designs. But there is another side of the coin. Out of 365 days only 20–30 are reserved for meeting with customers. The rest of the days I spend in the factory, in the studio, working with craftsmen. The most difficult and time-consuming is the work process itself, when we need to bring the project to its ideal. And the presentation is the final look, and I have no problems with customers – as a rule, they see the work done in the best way. I decided to open my factory, my production. Everything you see: all chandeliers, furniture – all this is made in my factory in Istanbul. My office is located there too, on the territory of the factory, since I control the entire work process.

Have you set up your house yourself?
Of course! There is a saying "Terzi söküğünü dikemez" (The tailor can't sew his own robe)! Now I am working on my new house in Istanbul, on the Bosphorus. I try to save history by adding something new.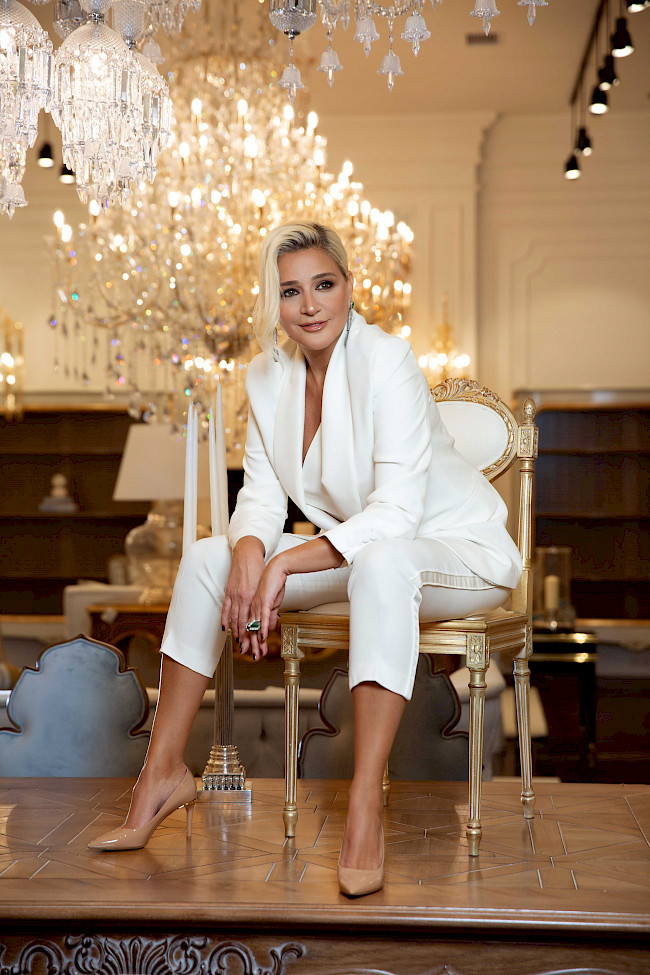 Do you have a favorite designer, architect?
For me, Karl Lagerfeld is the highest point of skill. What he brought to Chanel is something incredible! My favorite architect is Michelangelo. There is nothing higher, and will never be! Not only architecture, but also anatomy, sculpture... He was able to harmoniously combine all this. These two geniuses were sent by God himself, it was his gift to mankind!

Name three advantages and disadvantages of the designer's work.
The production process is the most difficult stage. It is very hard to first collect ideas in your head, then provide a general view in the 3D, and then implement it in metal, fabric or wood. The biggest downside is the lack of time. Everything has to be in time, and customers want it to be ready right now! The main plus is that this is the business of my life, thanks to which I am firmly standing on my feet, this is my air and food. This is an amazing feeling – to guess the desires of people, to realize what they have in their thoughts, to create and see the results of your work – I don't need anything else! It could be a house, a restaurant, a chair... It is happiness to see the emotions of customers, give them what they want, and also to acquire friends thanks to their work! I have clients that I once made a home to, and now their grandchildren are turning to me. I think it's a great luck!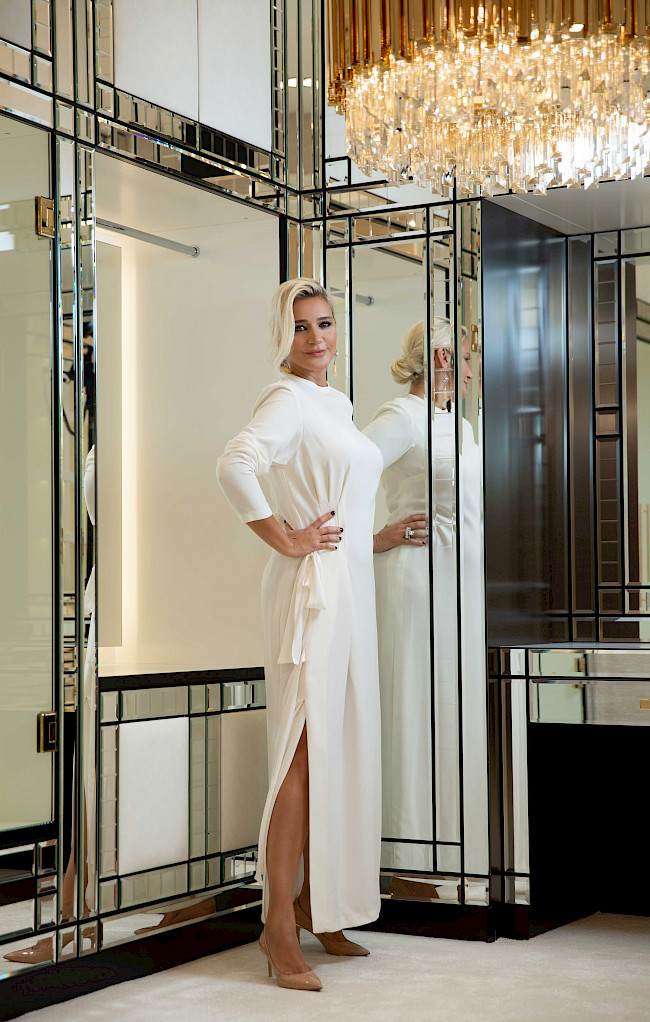 Minimalism or maximalism?
Nowadays, of course, maximalism. Even our showroom's name is Maximalist. Everything you want is in maximalism. Although for me the style comes first. However, everything is changing, everyone has their own requests and vision, their own expectations and specific goals. And yet in our time – definitely maximalism. Why shouldn't there be a big chandelier in my house, or in the house I designed? Exclusively on minimalism the design has long been based in Japan. But now is another time, maximalism is chic. True, it is difficult to combine maximalism with technology. For example, before people did not need an outlet near the bed, and now, when phones are always with us, it is extremely necessary there. Design must keep up with the times.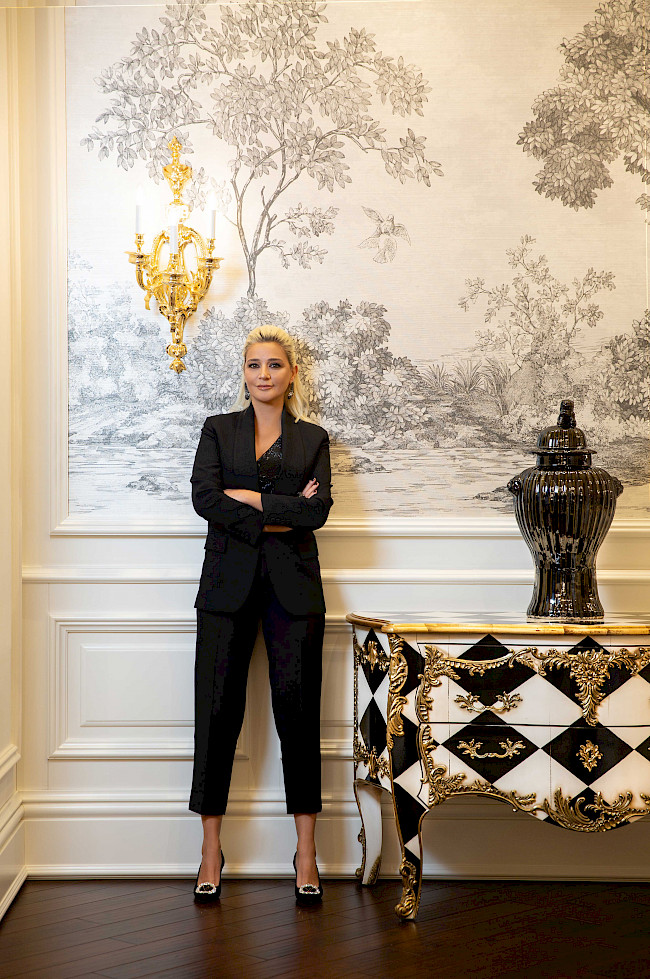 Your favorite piece?
Absolutely everything that is done by hands. Everything should be natural and beautiful. Unfortunately, today we are facing a shortage of labor. Everyone wants to work at the desk in the office, and so few who want to work in factories - this problem exists in many countries and this is a bad trend. Recently, I was in Venice, at a window frame factory. You'll be surprised, but only four people work there. A huge factory and only four people! And this situation is not only in Europe. Manual work is a real art, and we must not lose it, we must support masters and advertise them, otherwise in 20–30 years manual labor can disappear. Everything changes very quickly, and everyone wants everything to be fast, high-quality and beautiful. But without the work of real masters, this is unlikely to work!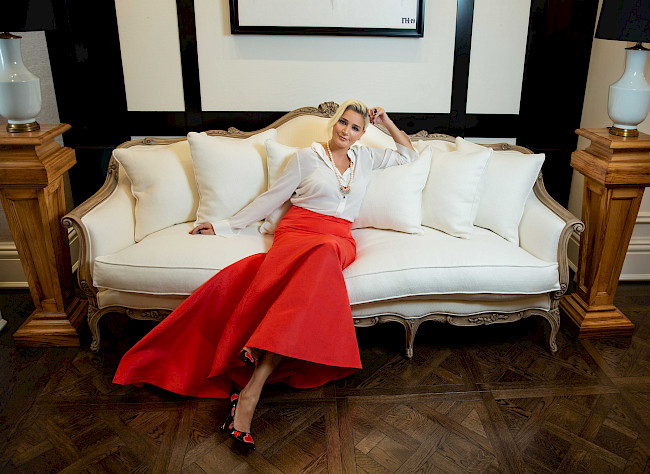 What is the philosophy of Nuray Öksüz?
Creating an atmosphere of coziness, confidence and comfort.