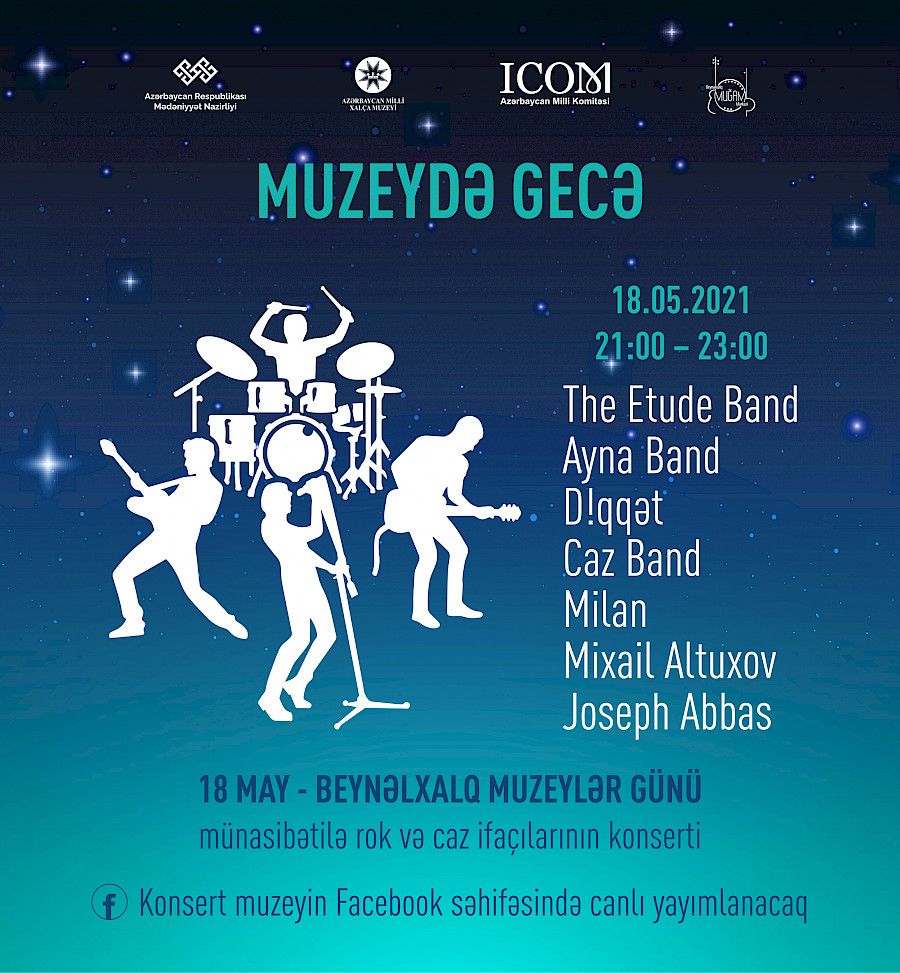 The Azerbaijan National Carpet Museum (ANCM) will host an online concert coincided with the Night of Museums on May 18 at 21:00 as part of the International Museum Day.

The concert will be streamed online on the museum's Fb page. The concert program includes performances by rock and jazz bands - The Etude Band, Ayna Band, Diqqət, Caz Band, as well as performers Milan, Mikhail Altukhov, Joseph Abbas. Organizers: Azerbaijan National Carpet Museum and International Mugham Center.
It should be noted that International Museum Day is celebrated worldwide every year on 18 May. This holiday organized at the initiative of the ICOM since 1977 is aimed to promote cultural exchange and cooperation between peoples and celebrated each year following different themes. This year's theme is The Future of Museums: Recover and Reimagine.