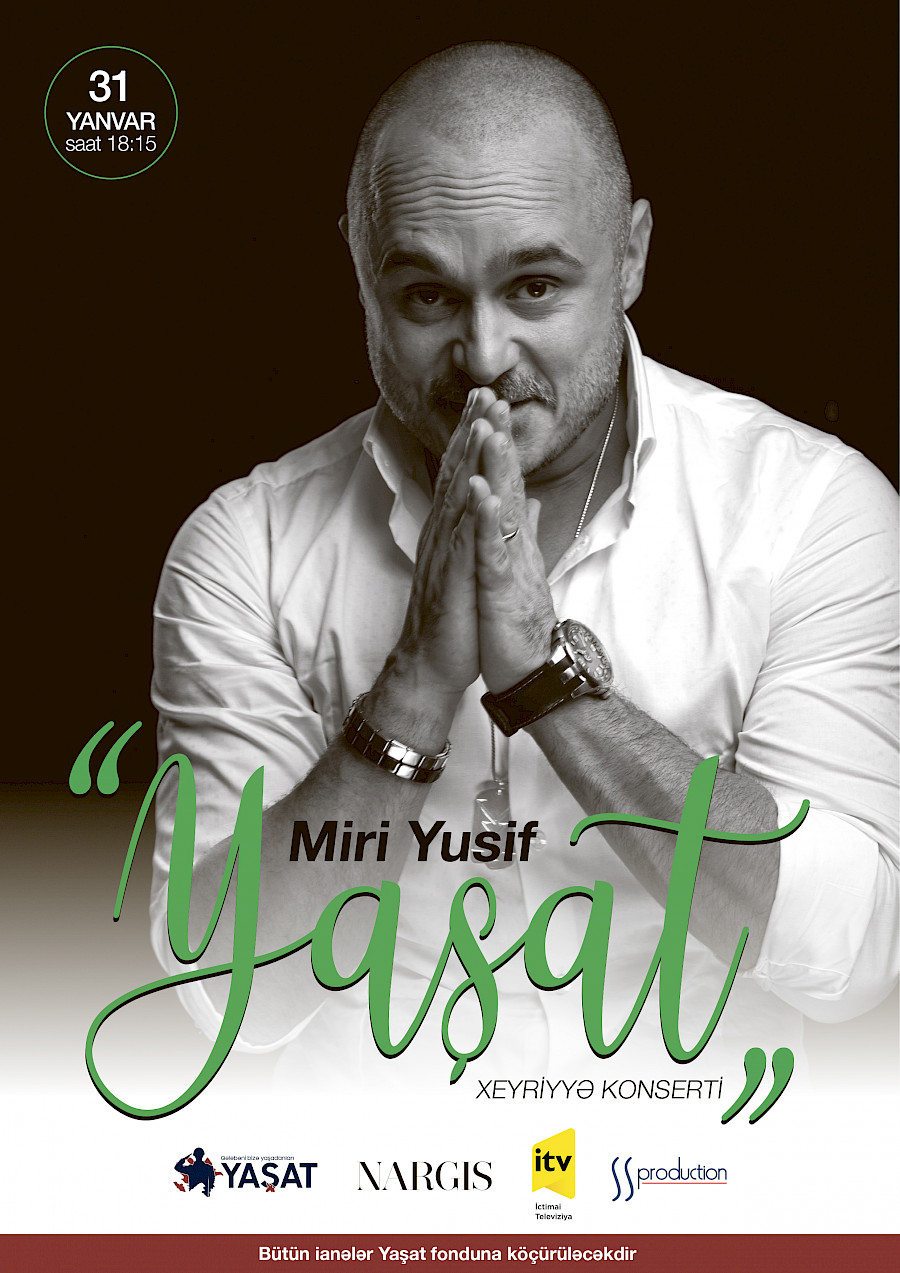 On January 31, at 18:15, a charity concert of People's Artist Miri Yusif called Yaşat will be held on İTV.
The concert will be an opportunity to once again recall the great feat of our heroes, honor the memory of the victims and contribute to helping their families. During the concert, each viewer will be able to make a donation - all funds raised during the concert will be transferred to the Yaşat Fund for the needs of veterans and Shekhid families.
The event will be hosted by Nargiz Jalilova and Saleh Bagirov.
Concert will be held with the informational support of the NARGIS magazine.
We invite you to watch the concert and support those who led us to victory!