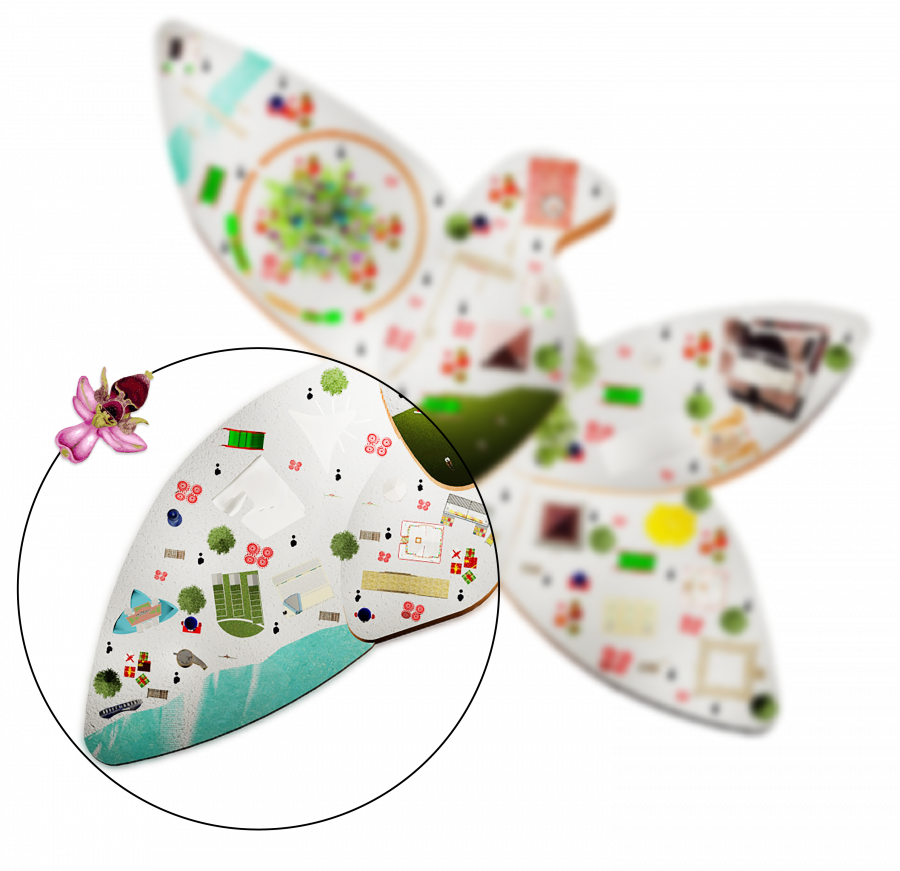 Ferris Wheel, Baku, 2014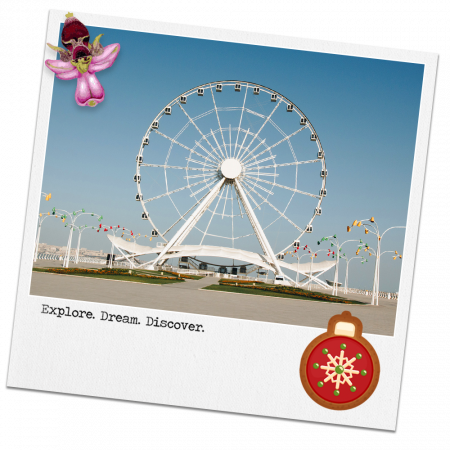 A favorite amusement facility for Baku's citizens and guests alike. Located in Baku Boulevard, this Ferris wheel stands at 60 metres and has 30 enclosed cabins, each holding ten people. You can use the wheel in the middle of the day to enjoy a beautiful sight of the city, the TV tower and mansion-capped Bayil hillside, as well as marvel at the sea and Boyuk-Zira island; at night, you may see twinkling lights of the epic Baku Crystal Hall and raging fires on the walls of Flame Towers. So beautiful they do not seem real!
Maiden Tower, Baku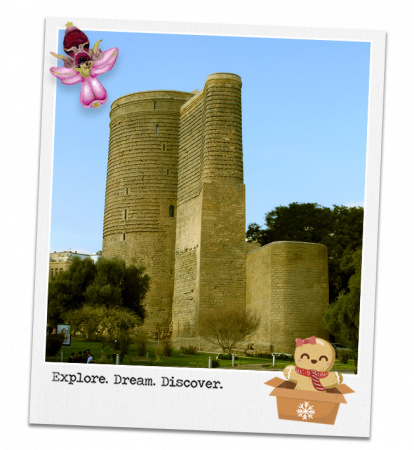 This ancient monument is shrouded in mysteries and legends. First, it is still not known when it was built. It performed different functions at various times; in the 12th century, it was the main citadel of Baku fortress, and in the 18-19th centuries served as a lighthouse. Listed under the UNESCO World Heritage List of Historical Monuments, the Maiden Tower today is a museum with an observation deck, where you can hear beautiful legends associated with this monument of architecture.
Port Baku Mall, Baku, 2014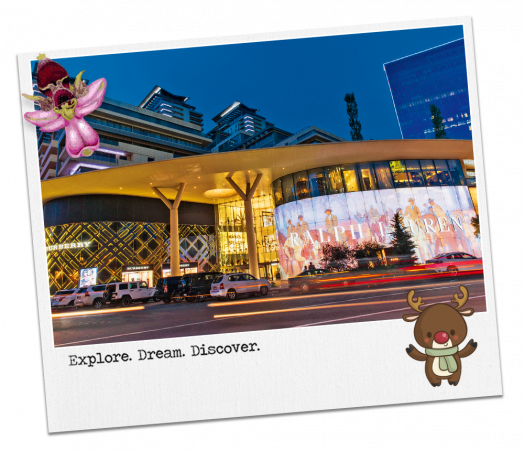 The city's largest shopping center, Port Baku Mall, opened its doors for visitors on 25 September 2014. Today, this huge three-story complex with a total footprint of 32,000 square meters boasts elite boutiques of world-renowned dress and décor brands. Here, you can find most popular and cherished brands or enjoy gastronomic delights in restaurants and cafes.
The mall houses luxury brand stores such as Ralph Lauren, Giorgio Armani, Valentino, Alexander McQueen, Michael Kors, Burberry, and Givenchy. Port Baku Mall is a hub of cutting-edge trends, fashion, beauty and style, and a place of choice for those who want to keep up with the times.
NARGIS Editors Office, Baku, 2012
It was on 13 December 2012 when the first issue of NARGIS magazine saw light. To date, the magazine has published 88 issues, including Nargis Book Karabakh and the first illustrated Azerbaijani alphabet; too, it has held numerous exhibitions within and outside Azerbaijan. The founder and inspiration behind NARGIS is Ulviyya Mahmudova.
JW Marriott Absheron, Baku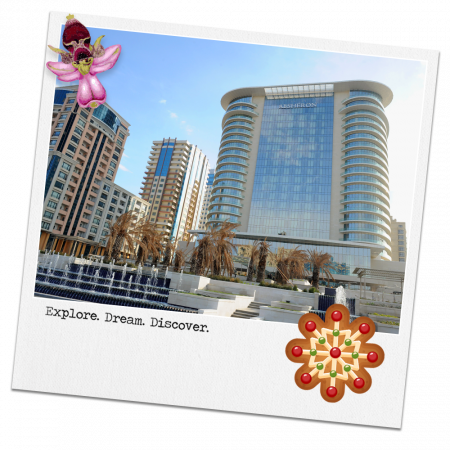 Sitting in the very center of Baku, across the road from Baku Boulevard, this elite 5-star hotel has become the ideal venue for those seeking to experience authentic Azerbaijani hospitality. Marriott Absheron Baku offers 237 ultimately exquisite guest rooms and suites that embrace quiet views of the Caspian Sea. The relaxing ambiance of the hotel's Absheron Spa & Fitness is truly unparalleled. JW Marriott Absheron Baku features five restaurants and bars that provide a rich gastronomic diversity for every taste.
JW Marriott Absheron Baku and his restaurants and spas have collected numerous international awards over the years, most importantly the World Luxury Spa Awards and World Luxury Restaurant Awards.


Flame Towers, Baku, 2012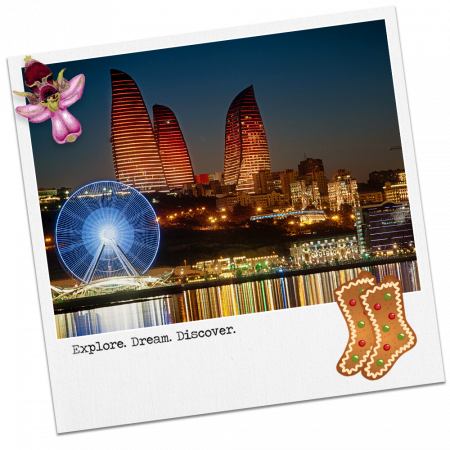 A state-of-the-art complex, which in a short time became the urban symbol and a 'business-card' of modern Baku. Resembling three tongues of fire, these buildings are the tallest in the country. The three towers have different sizes: the first stands at 190 meters with 39 floors, the second at 160 meters with 36 floors, and the third tower, although shorter and with fewer floors than its 'sisters', still boasts a height of 140 meters and 28 floors.
Heydar Aliyev Center, Baku, 2012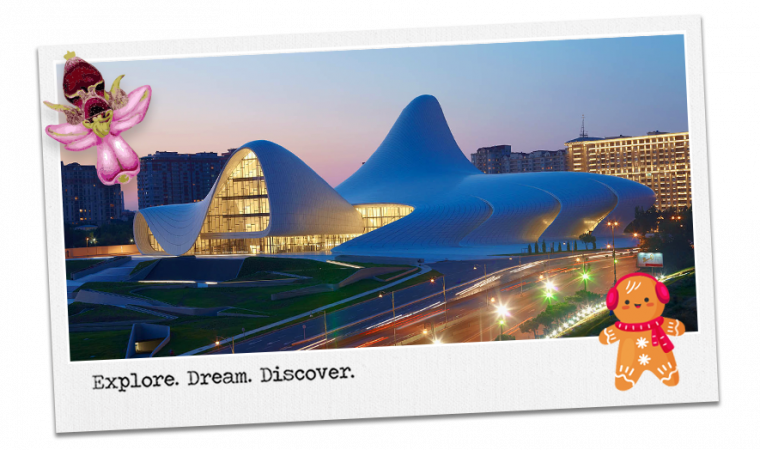 The Heydar Aliyev Center, a bold design by the world-famous architect Zaha Hadid, is by right one of the top architectural wonders of the modern time. In 2014, the Center won the Design of the Year Award 2014 from the London Design Museum. The building systematically hosts various exhibitions, including permanent displays: a collection of retro-cars, official cars of National Leader Heydar Aliyev, and a hall with miniatures showing the nation's modern landmarks such as the Flag Square and the Center itself. The park around the building is filled with contemporary art sculptures created by foreign artists year after year.
Heydar Aliyev International Airport, Baku, 1980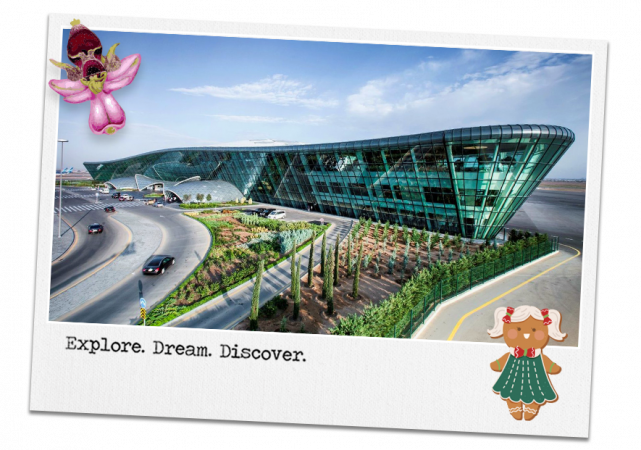 The Heydar Aliyev International Airport services passenger and cargo flights to any destinations of the world. Today, it operates 2 cargo and 2 passenger terminals. In May 2018, Terminal 1 was rated "5 stars" by Skytrax, the world's most reputable airline- and airport-rating company. Terminal 2 also has something to boast about; in 1981, its design received the highest award in the respective contest and was implemented in 1989.