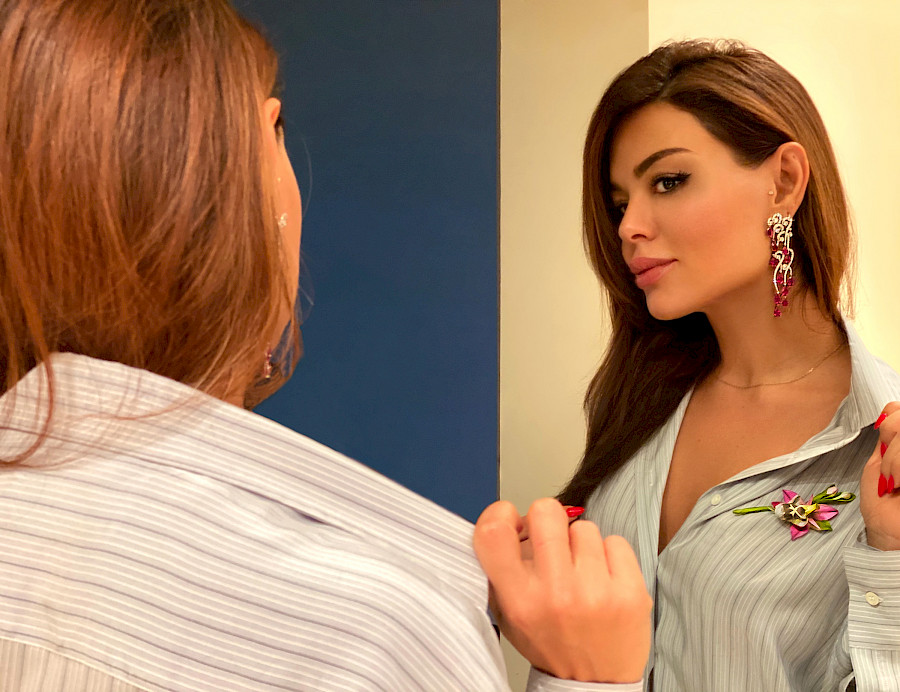 Earrings Rain Collection by EMERALD BOUTIQUE
At last, we are complete again, as a country and a nation, after nearly 3 decades of waiting for justice to be served in Karabakh. Seeing no solution to the conflict on the international arena, we had to solve it ourselves and we won, because truth always wins eventually. Thank you, Mr. President for keeping your promise to the Azerbaijani people, for leading us toward feeling proud and strong again. Those lands, which are finally liberated, have been the heart and soul of the Azerbaijani people, not to mention, being officially recognized as Azerbaijan under international law. Nothing in the world has the power to divide our homeland and nothing ever will.
To our fallen soldiers, to our young men: not ever will we be able to repay you for what you've done for us and for the future of our children. You've become triumphant heroes to 10 million people of the Republic of Azerbaijan. From now on we will tell our children, and our children's children, and onward, about the sacrifices you've made to protect our country, and our serenity. You gave us the gift of liberation. You've sacrificed your lives for us, for protecting the homes of your families and friends, for restoring the territorial integrity of a country you cherished. Our brave fallen soldiers gave their lives for a future they believe in. They gave their lives for Azerbaijan. From now on and forever, we will remember you, we will know your names, we will idolize your courage, we will admire your sacrifices, your patriotism, your love, and your devotion. Every one of your names will forever be engraved in our hearts.

Ulviyya Mahmudova,
Editor-in-Chief