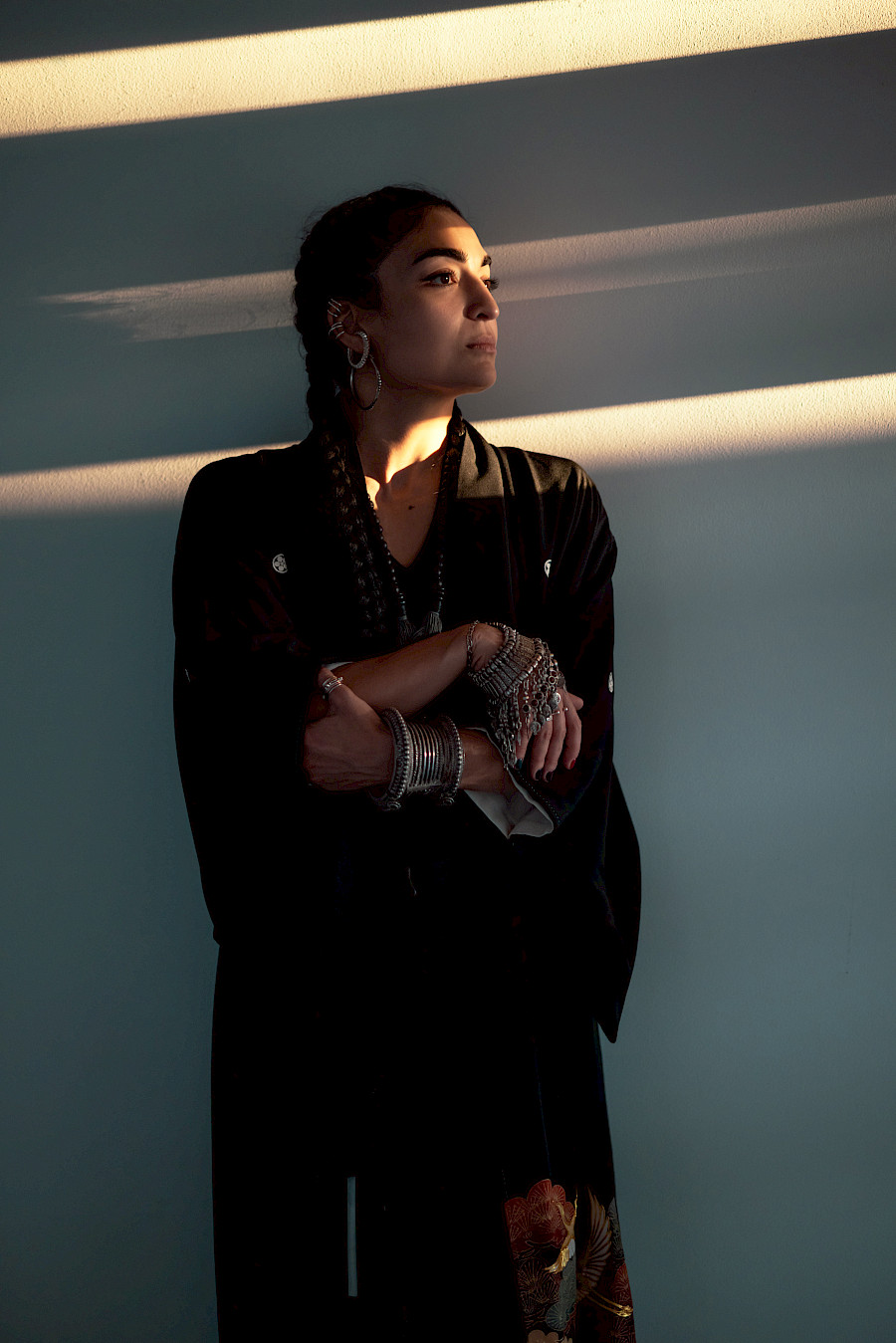 Meet our new icon – Elnara Nasirli, the woman whose style is beyond the ordinary. Her fashion choices are a canvas for her emotions, while her exceptional sense of fashion is a testament to her boundless imagination, where every ensemble is a work of art.
Skirt and boots BALENCIAGA, gloves DATT, top WONDERWANDERSHOP
Pants MMMDN, sweater TTSWTRS, jewellery TIFFANY
Elnara's Story: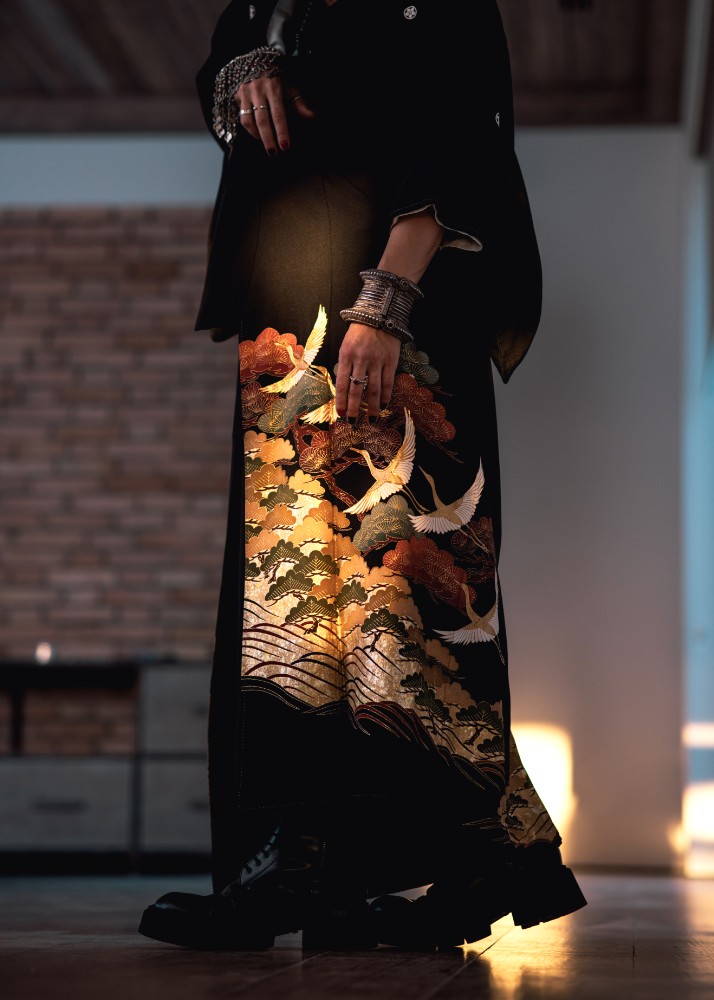 I speak art. I firmly believe that art provides a language that remains when all others falter. Art grants us the active freedom to transcend the constraints imposed by ourselves and our surroundings.
Coming from an environmental technology background, I find inspiration in biotechnology and mixed media. I create limitless biomorphic worlds through the use of unconventional materials in painting, sculpture, collage, and installation. This visual language rooted in biomorphic forms derives its essence from the Greek words 'bios', meaning life, and 'morphe', meaning form.
At the core of my artistic practice lies the transformative power of expression and biomorphic art, transcending cultural and geographical boundaries. My work is deeply personal, reflecting not only my background in environmental technology, but also my physical experience, and the journey of the challenges that I have faced.
The spaces I create invite viewers on an immersive audio-visual exploration through various aspects of the human experience, self-expression, and the natural world to foster emotional healing and environmental awareness. A significant portion of my art comprises tondi, circular pieces representing the continuous cycle of life and eternal rebirth. In my expansive canvas series, I encapsulate the skins I shed to capture the transient moments of my ever-evolving physical and emotional states. Notably, one of the biggest pieces is 40 metres long, made for an exhibition at the Museum of Modern Art in Tbilisi. Every piece feels like a window into an even greater painting, where there are no boundaries.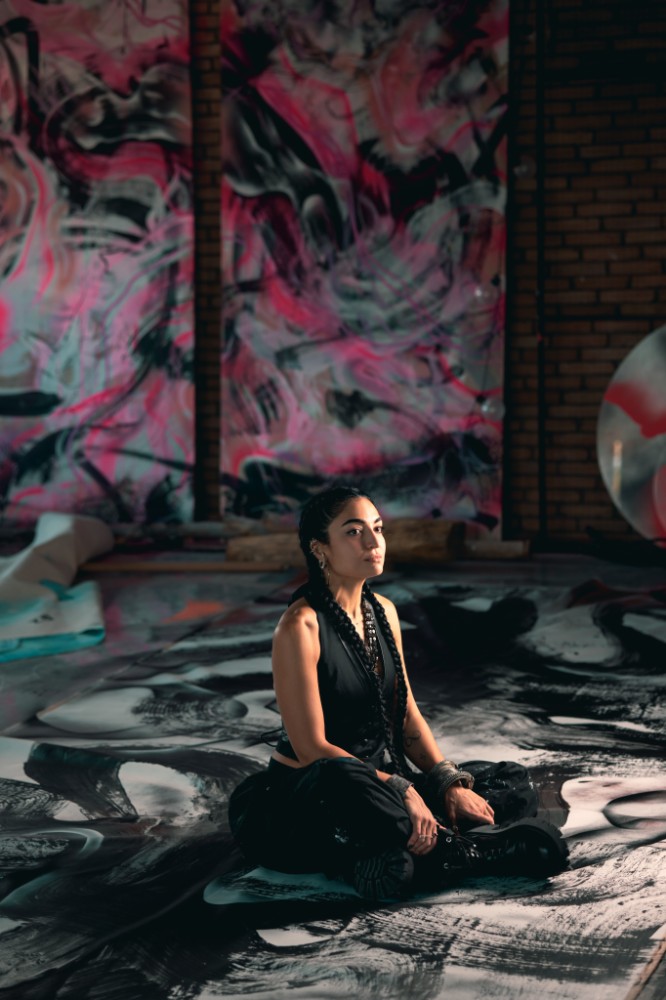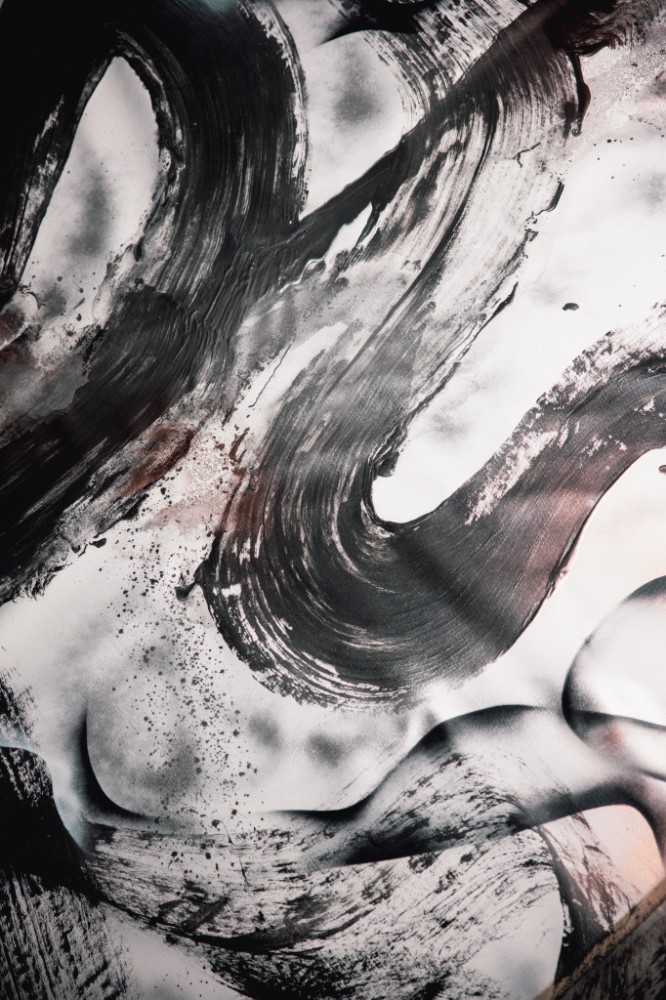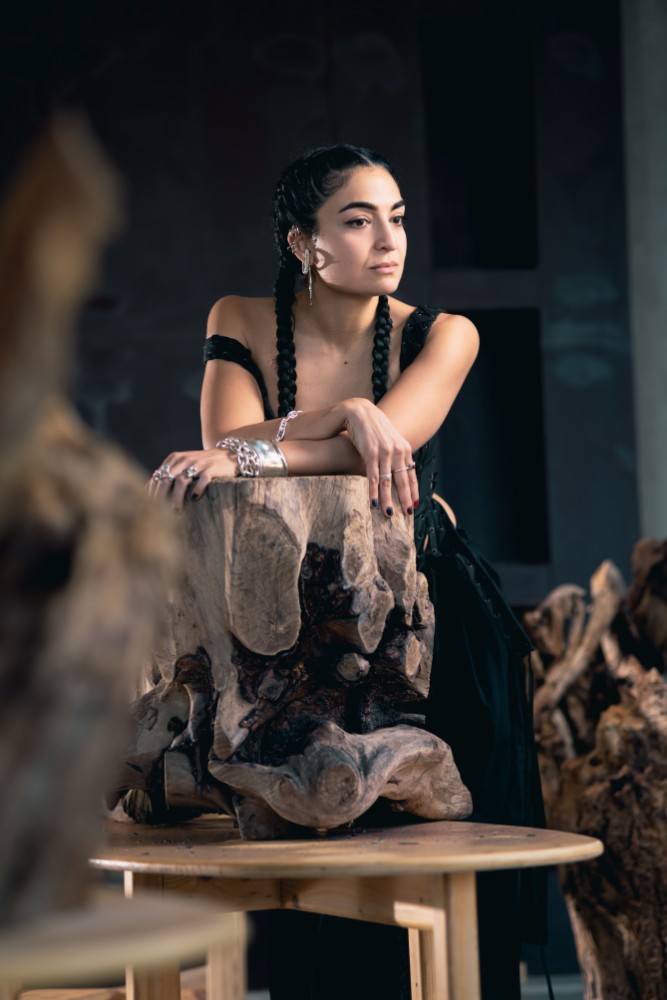 The dedication within my artistic practice mirrors the unwavering determination of a flower that, against all odds, manages to thrive and blossom even in the harshest conditions, much like breaking through solid stone. This metaphor symbolises not only my ability to overcome personal challenges and adversity but also the potential for others to do the same, allowing creativity and spirit to flourish despite hardships encountered.
My style is the personification of my artwork and my vision. I believe in a constant search for a new aesthetic that is empowering but feminine at the same time.
"FROM ALL THIS DARKNESS EMERGES THE HIGHEST LIGHT WE HAVE EVER KNOWN."
Paramatma Siri Sadhana