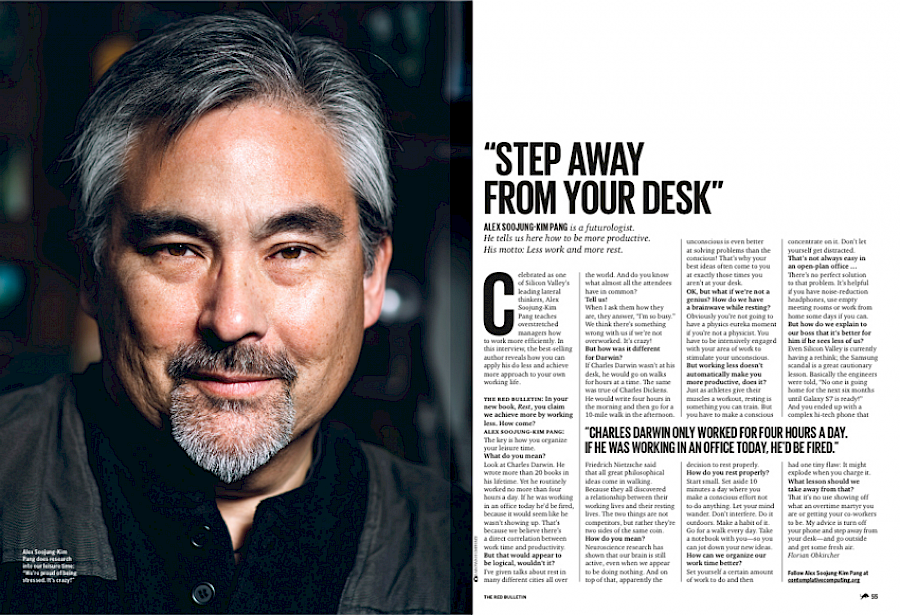 You probably thought about time-management and productivity, but what about leisure? Do you plan your rest correctly? Do you have time to recover? Are you aware that there is a science about resting and experts in this field?
We all are able to rest, but not everyone takes his resource time seriously. Meanwhile conscious rest does not only stimulate innovative thinking, but it may also boost the creative flow in your life.
It often seems, that there's not enough time in one day to do everything. As a result some large companies are even forced to hold lotteries to motivate their employees to use vacations to restore internal resources. Alex Soojung-Kim Pang, a futurist, writer and business consultant for Silicon Valley thanks to neurobiological research and the study of biographies of successful, productive people, skillfully explains why conscious rest should be taken much more seriously.
Alex Pang will hold a unique training in Baku entitled "The importance of rest for the development of creativity and increase in productivity" on May 16, 17 2019 at the contemporary art space "YARAT" within the program "Human: Know Yourself".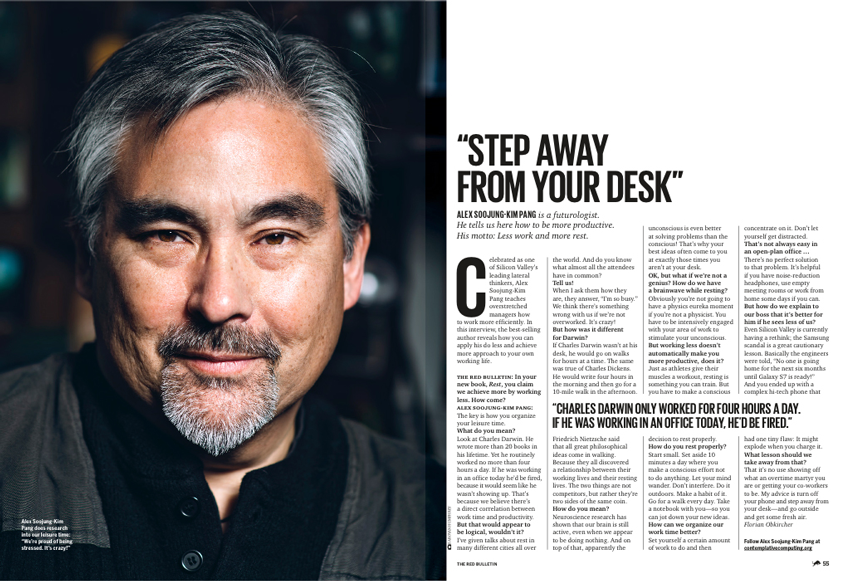 Dr. Alex Soojung-Kim Pang is a Ph.D. in history and sociology at the University of Pennsylvania.
He taught at Williams College, Stanford, and Berkeley, as well as at the University of California in Davis. In the past, technology forecaster and futurist at Strategy Business Insights, as well as a startup consultant for Fortune 100 companies.
Founder and CEO of The Restful Company, which helps organizations use the awareness and planned rest, to develop more creativity and productivity.
During two-day training in Baku Dr. A. Pang will talk about how you can do more by working less. He will teach how to maintain balance between work and rest, will talk about how leisure makes us more creative and resource-based, encouraging people to revise their existing rhythm of life in favor of health, creativity, and real productivity. You will get practical tools and tips on how to learn to rest effectively, supplemented by scientific knowledge. And this sacred information will not cost you a single cent!
"Rest is not something that gives us peace," writes Alex Pang. "It was never a gift. If you want to rest, you should do it. You must resist the temptation of employment, take time to rest, take it seriously and protect it from the world that intends to steal it." He held talks and seminars on this topic at Facebook, Microsoft, P & G, Jabra, and other companies.
We invite everyone to an introductory lecture on this topic about the secrets of conscious relaxation! And for those who wish to learn more, may subscribe for the 2-day training.
Details on the phone 0502893132 and by e-mail: [email protected]
Additional information at the organizer's website.