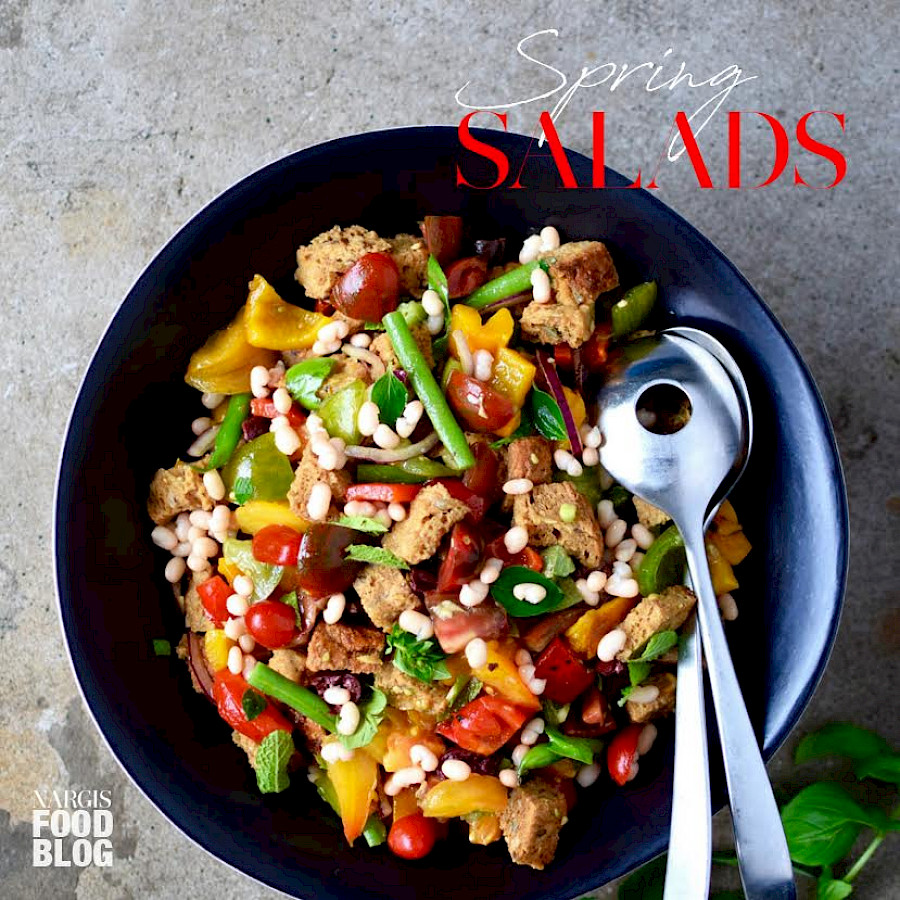 With the onset of spring, you want easy food and simple recipes. What can be better and tastier than salads? And now I'm not talking about the salad of the capital or herring under a fur coat - we admit, these are purely winter holiday salads. I'm talking about light vegetable salads! This time I will offer you an international bouquet of 3 salads. Let's start with a Georgian salad with nuts, continue with the Italian panzanella and finish with the American favorite chicken-salad.
For Georgian salad with nuts for 2-3 servings:
 3 medium tomatoes, peeled;
 4 cucumbers;
 half red onion, cut into rings;
 half a glass of vinegar (apple);
 a handful of walnuts;
 half-baked cilantro;
 1 clove of garlic;
 1/2 teaspoon seasoning hops-suneli;
 salt pepper.
Cut the vegetables. Soak onion for 10 minutes in vinegar. Add to the vegetables. In a mortar or blender, make a dressing from nuts, garlic, coriander. Add seasoning of hops-suneli and a teaspoon of vinegar. Dilute the dressing with water. Mix with vegetables. Add a few walnuts to the salad, salt and pepper to taste. Immediately serve to the table.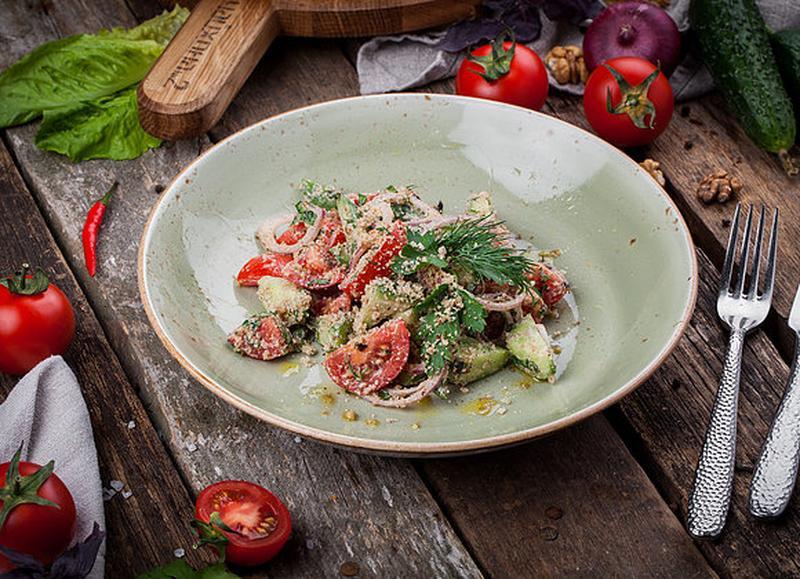 Panzanella from Italy:
For 2-3 servings:
 2-3 tomatoes;
 100 gr. croutons;
 1 tbsp. l. olive oil;
 1 tsp. vinegar;
 1 tbsp. l. capers;
 half-shell of arugula;
 50 gr. Parmesan cheese.
Collect the vegetables together, pour the dressing, sprinkle with capers, parmesan and arugula. Salt and pepper.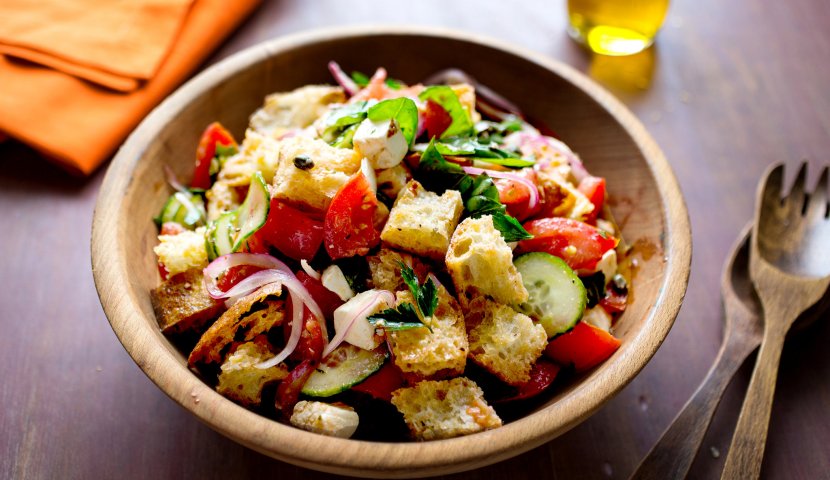 Chicken salad for 2-3 servings:
 2 chicken breasts;
 1 large stalk of celery;
 1 tbsp. l. mayonnaise;
 1 tbsp. l. yoghurt;
 pinch of chili;
 salt pepper.
Boil the chicken breasts, cut into cubes, finely chop the celery, season with mayonnaise and yogurt. Add the dried chili. Salt and pepper to taste. Ideal filling for sandwiches or for snacks.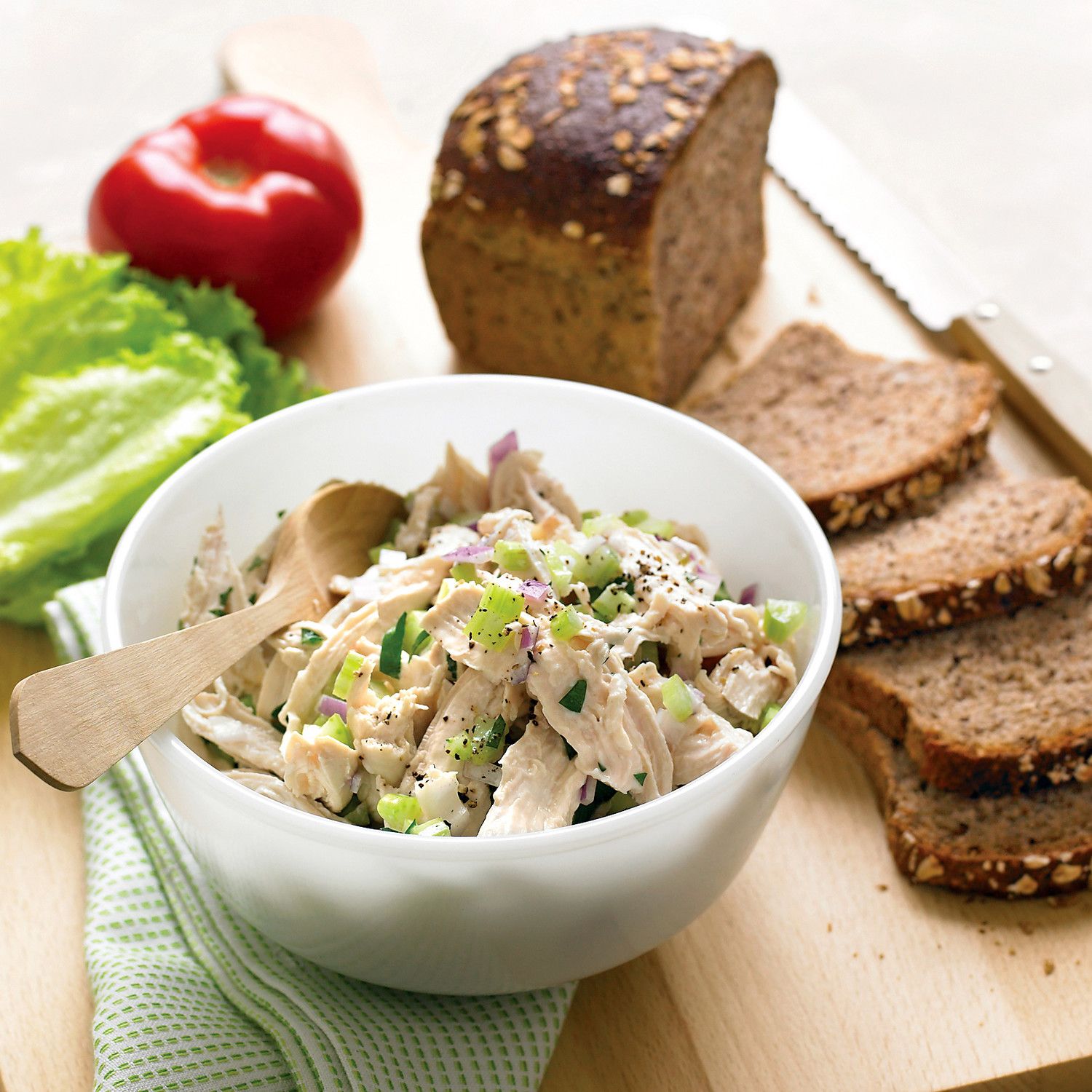 Bon appetit!
Text and photo: Hajar Aliyeva