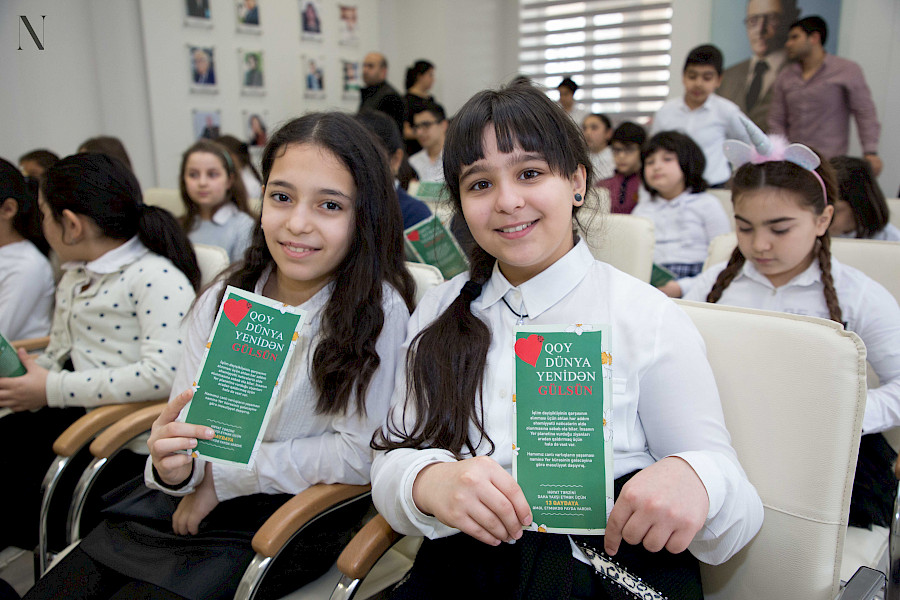 On February 21, the NARGIS team within NARGIS for ECO project visited two schools: Bulbul Music School and the Republican Arts Gymnasium. Both schools hosted a master class by artist Rashad Alekperov on the topic "Ecology".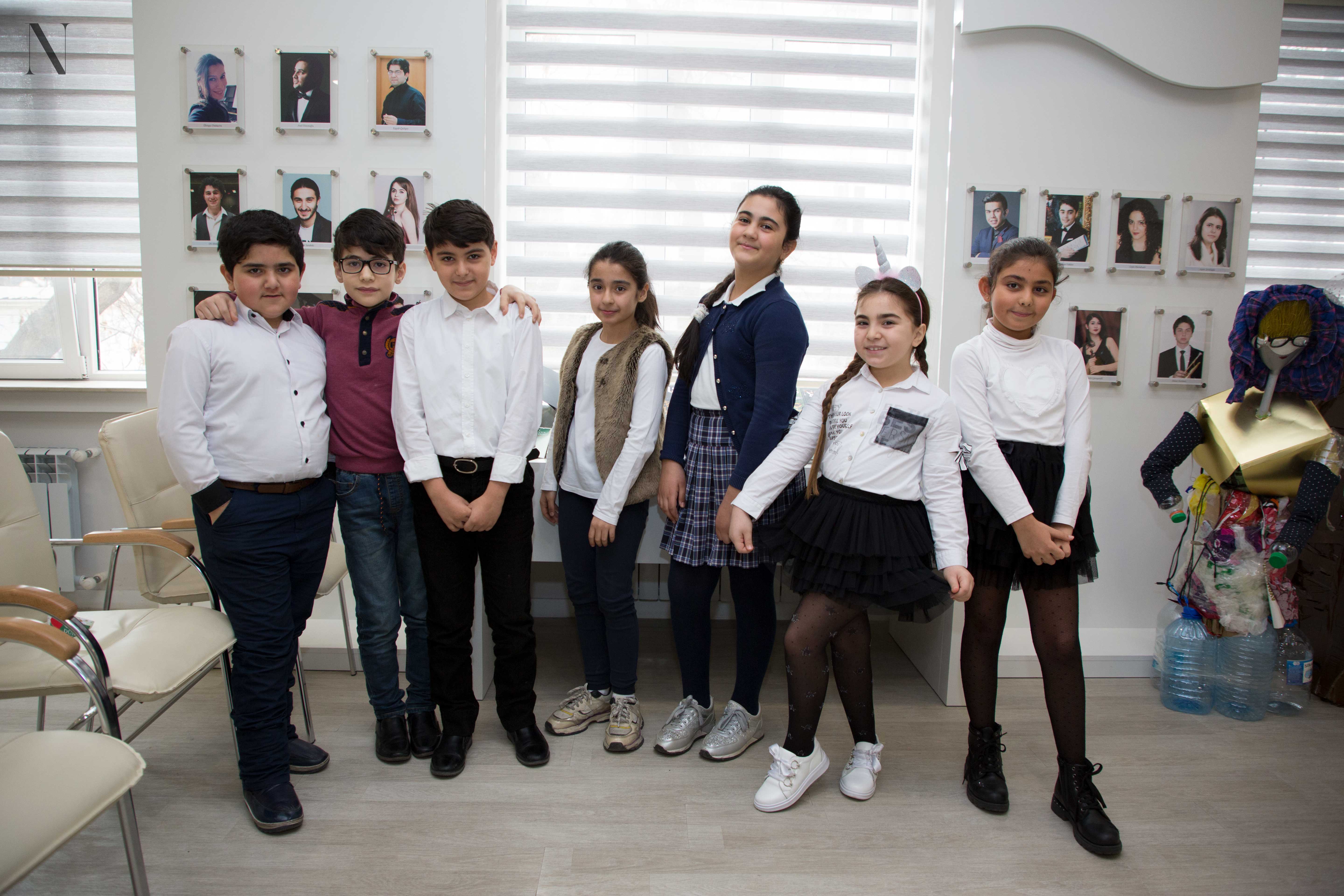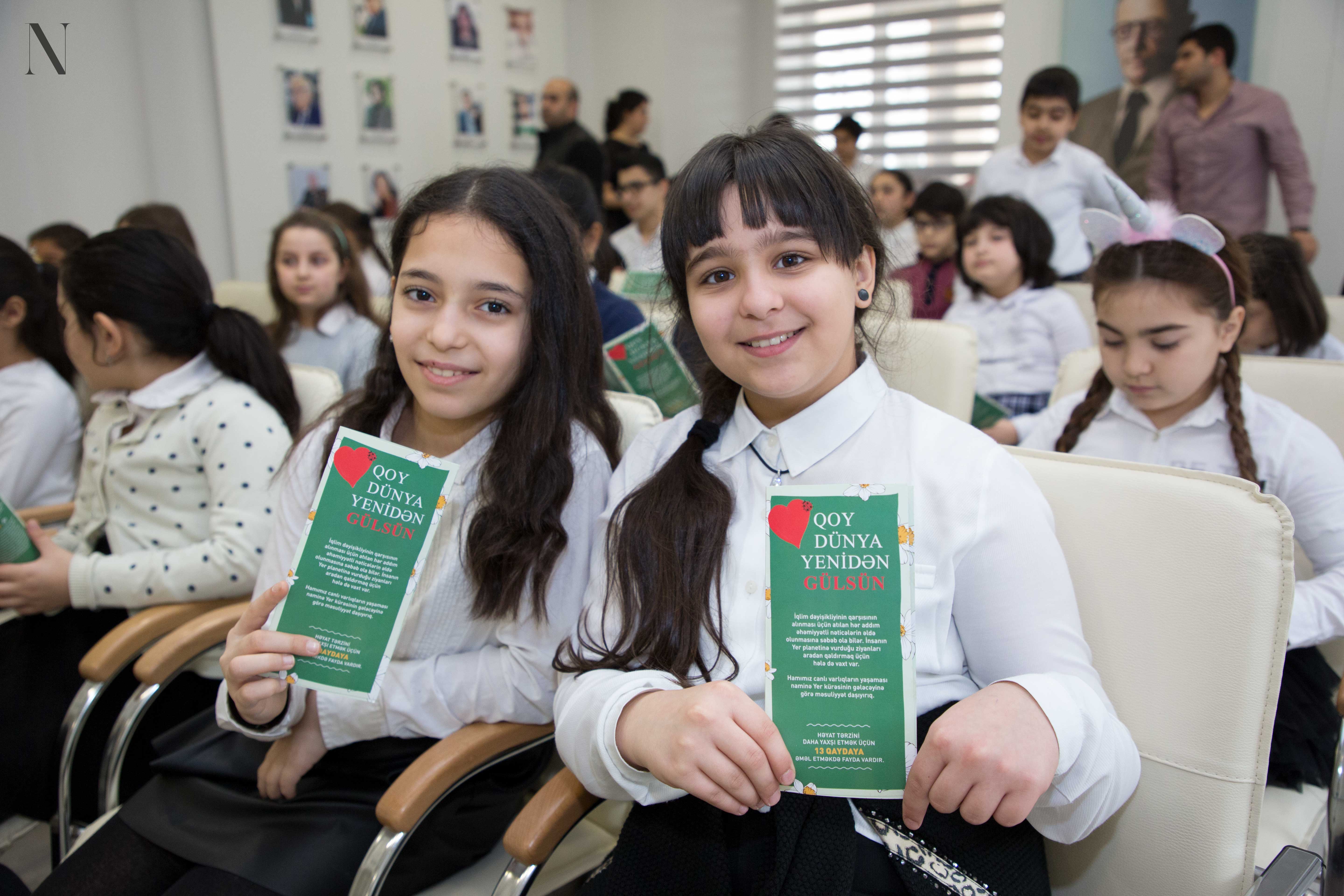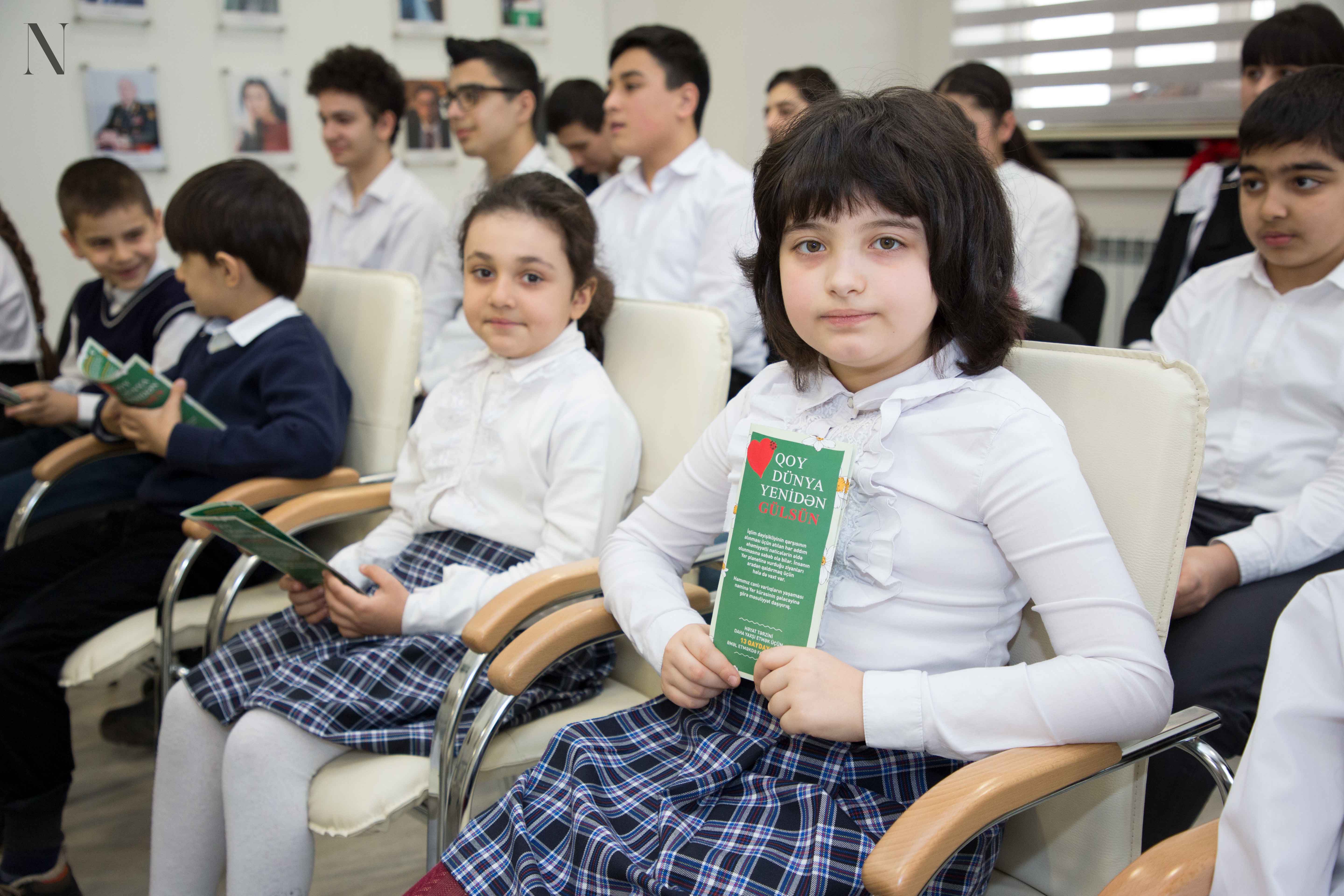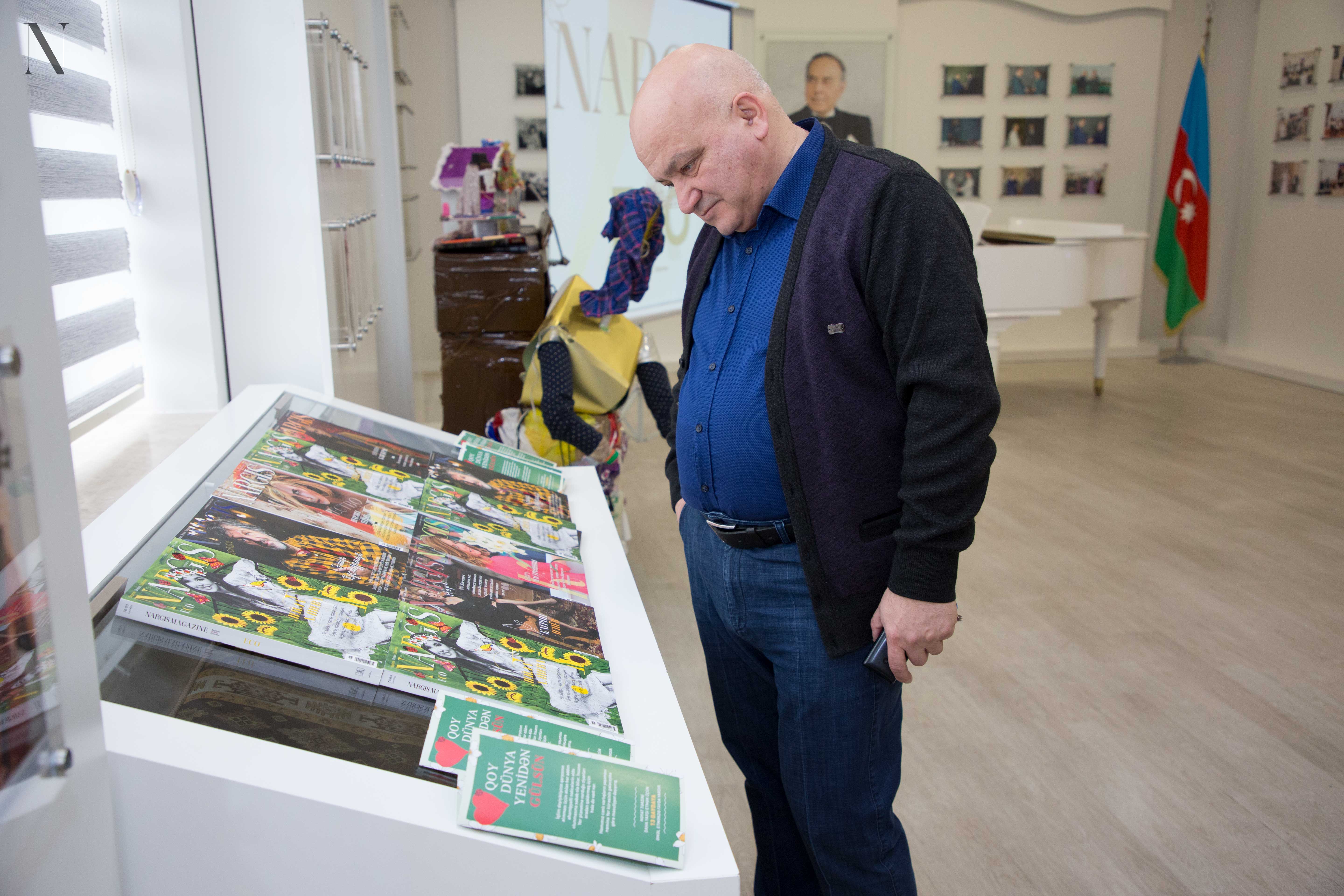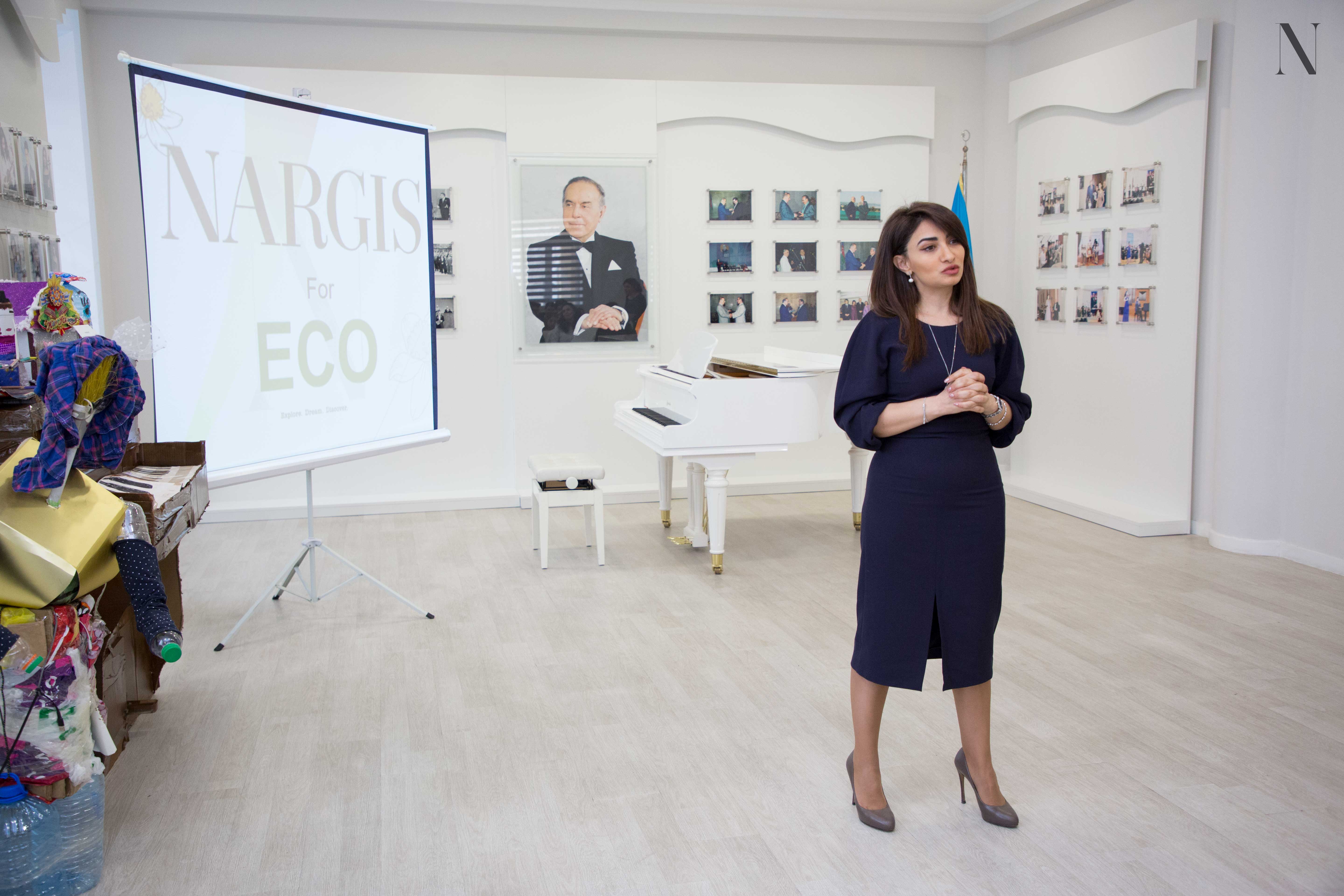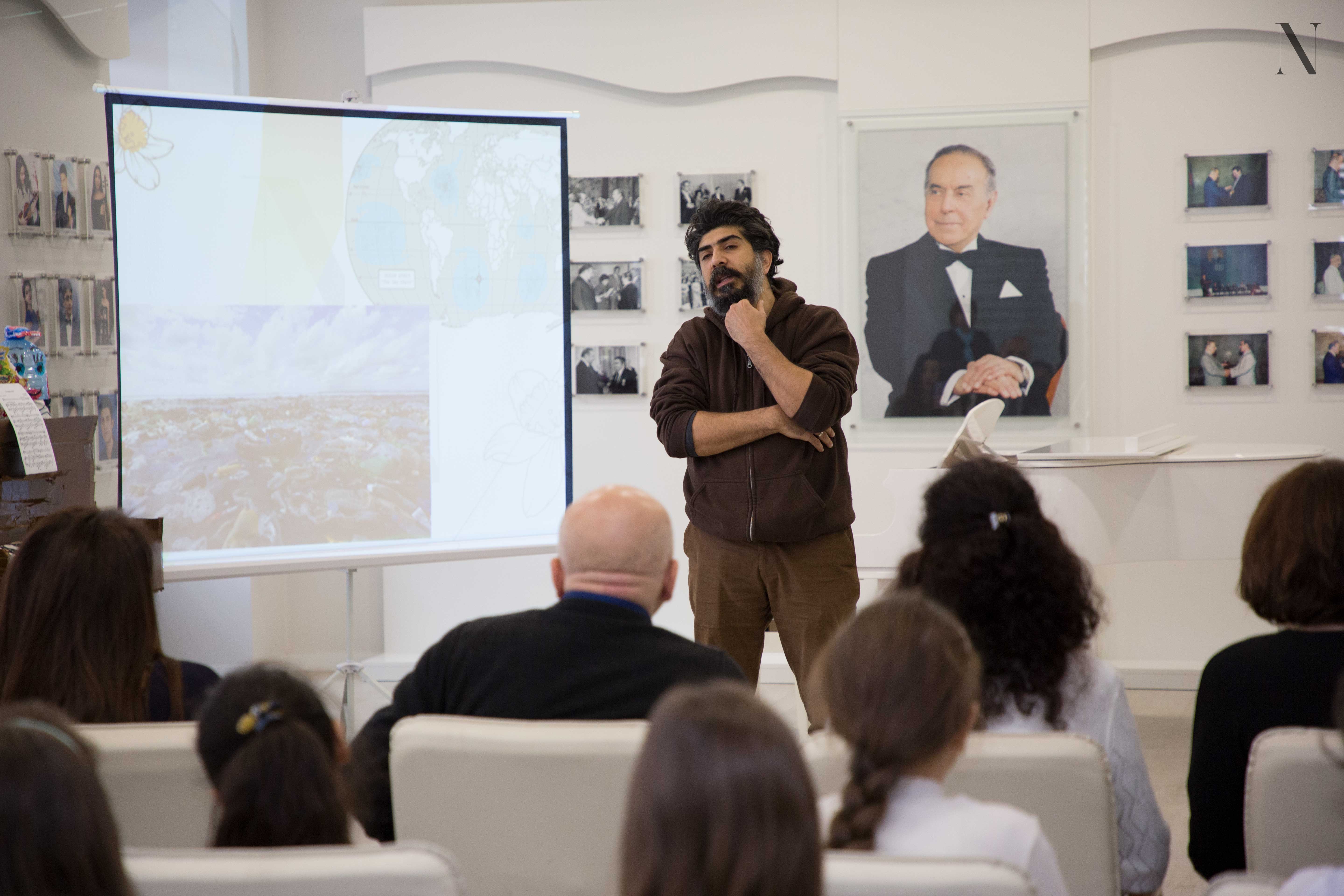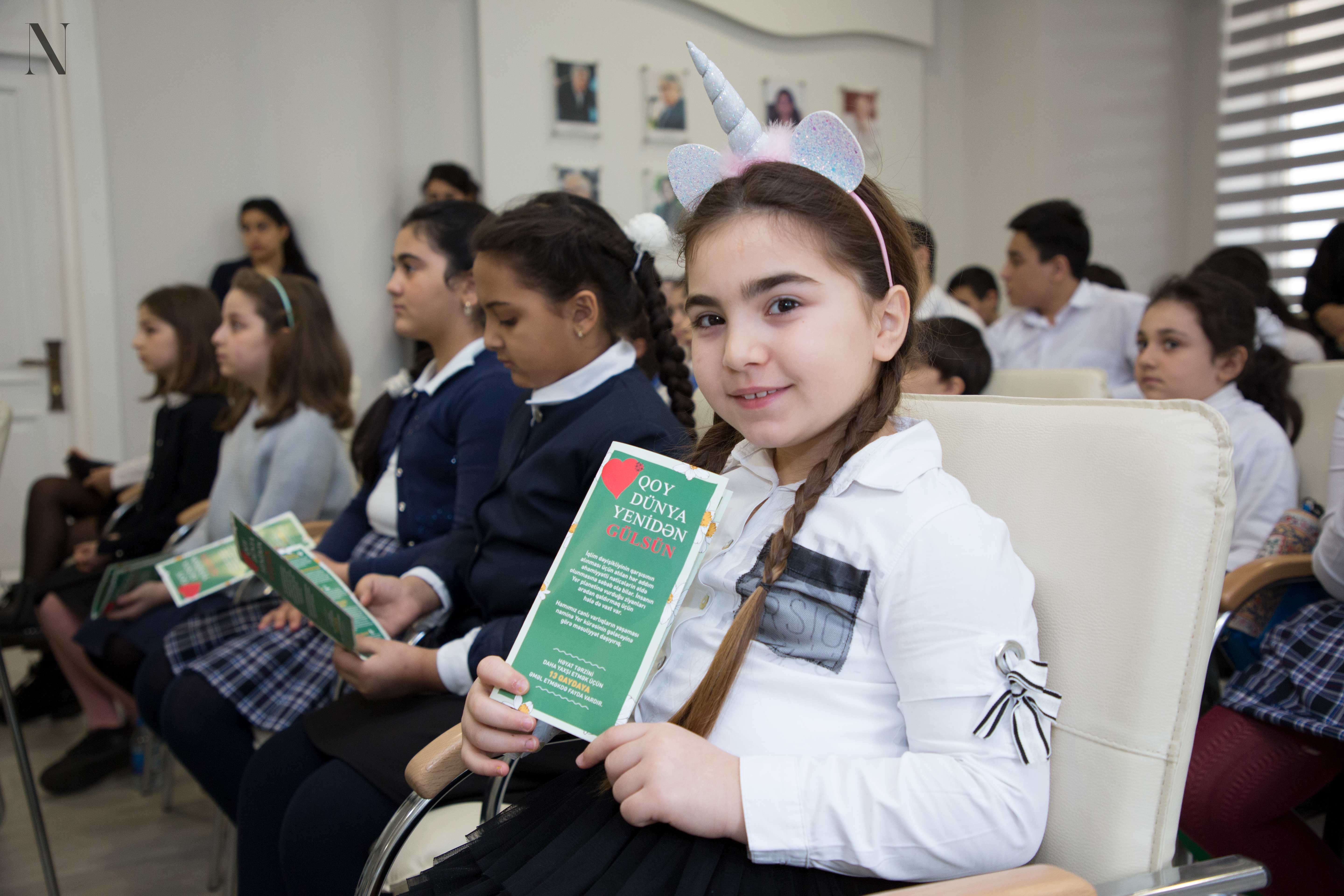 After the master class students of the Bulbul Music School demonstrated their works, getting into details of their ideas, as well as talking about how these eco-exhibits were created. Among all the works the big interest caught a life-size paper piano.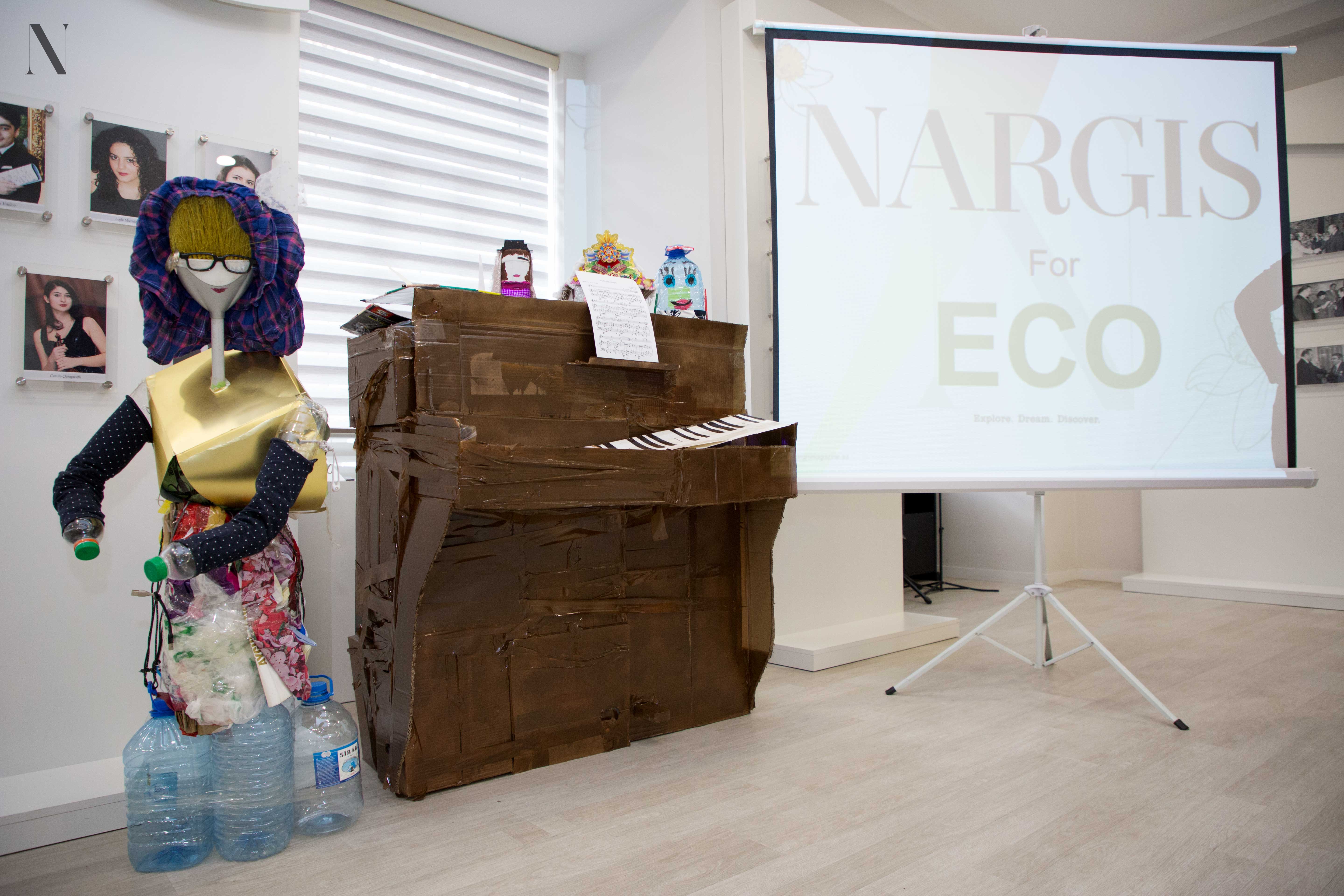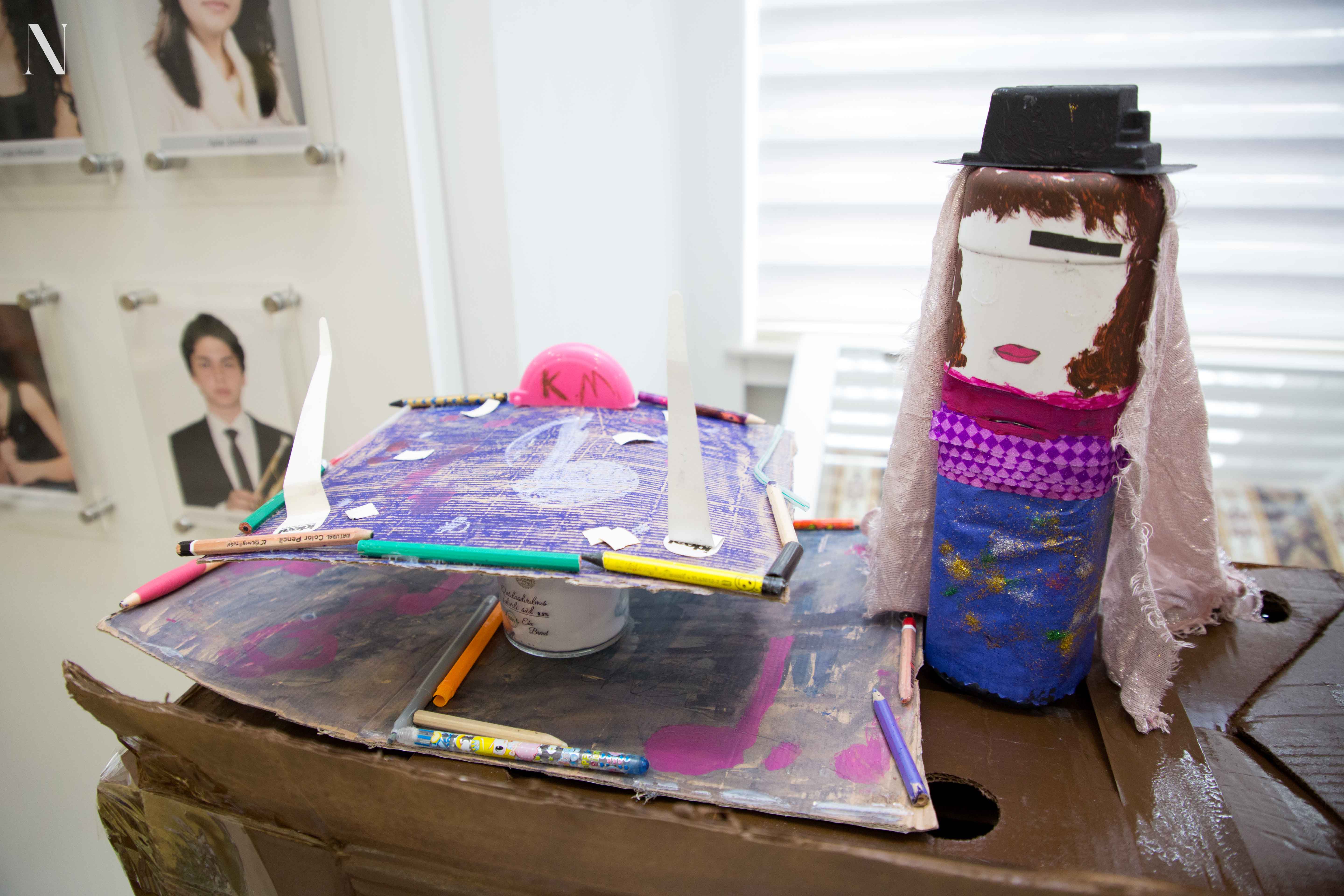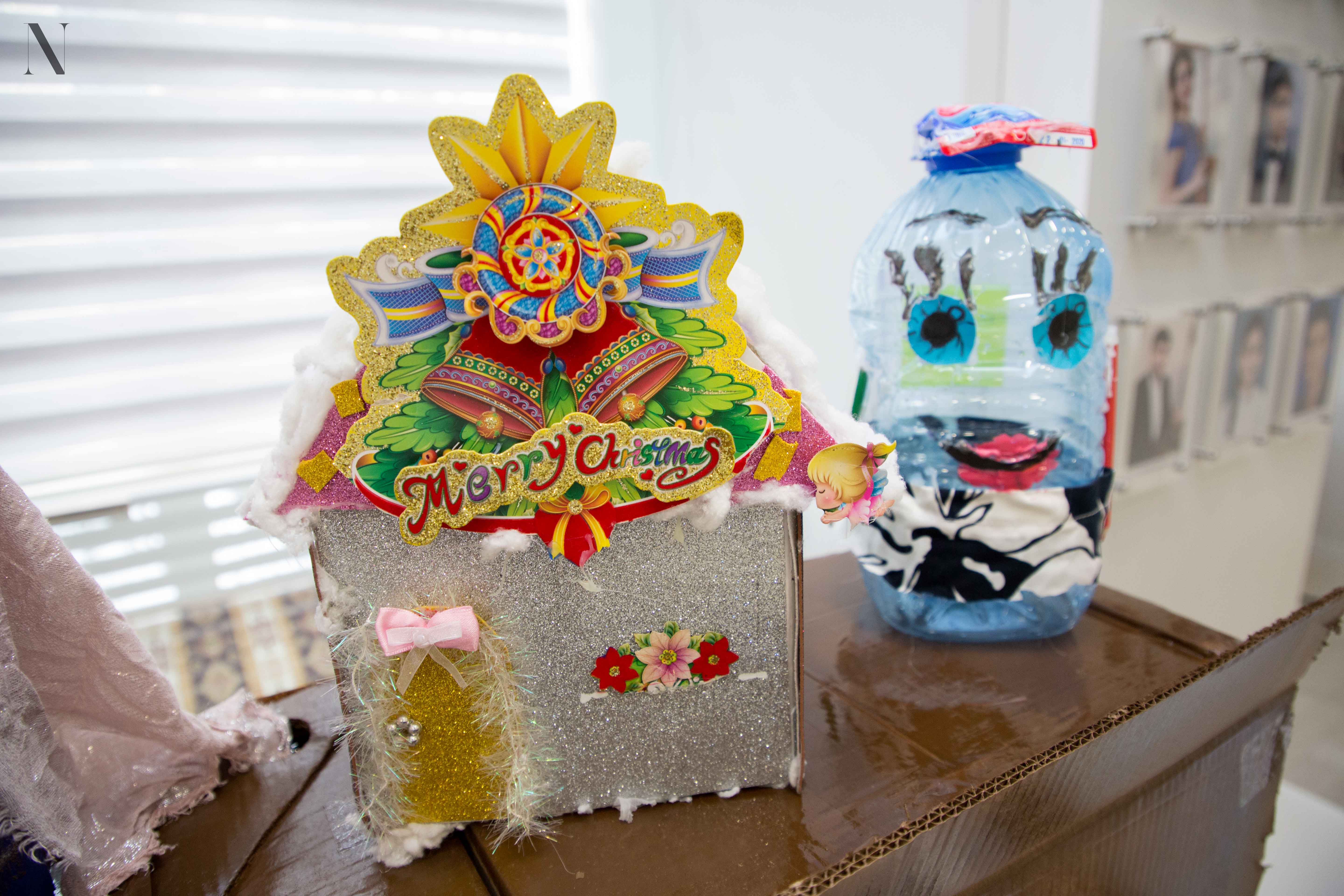 For the pleasure of all guests and everyone present talented students brilliantly performed the works of great classics.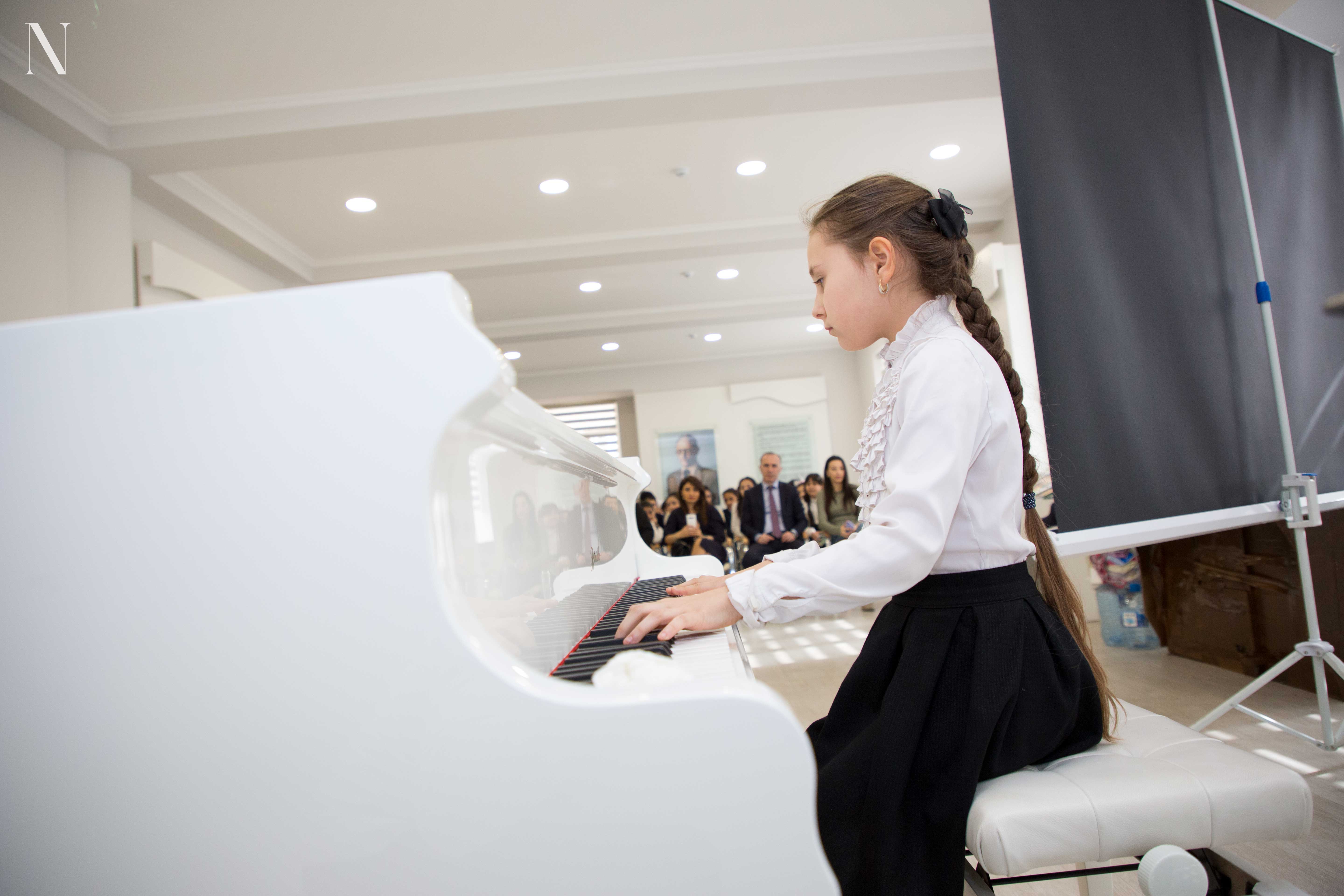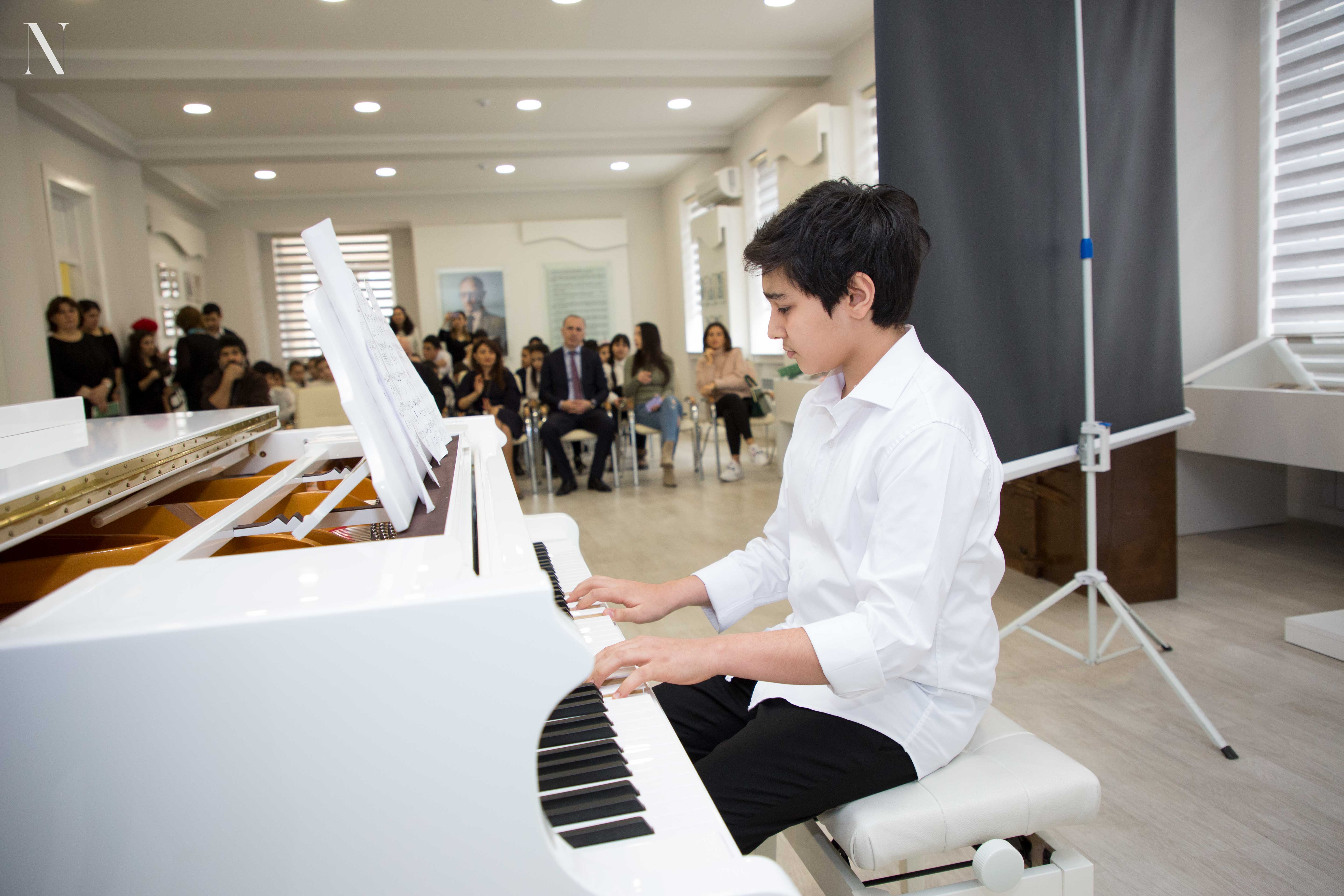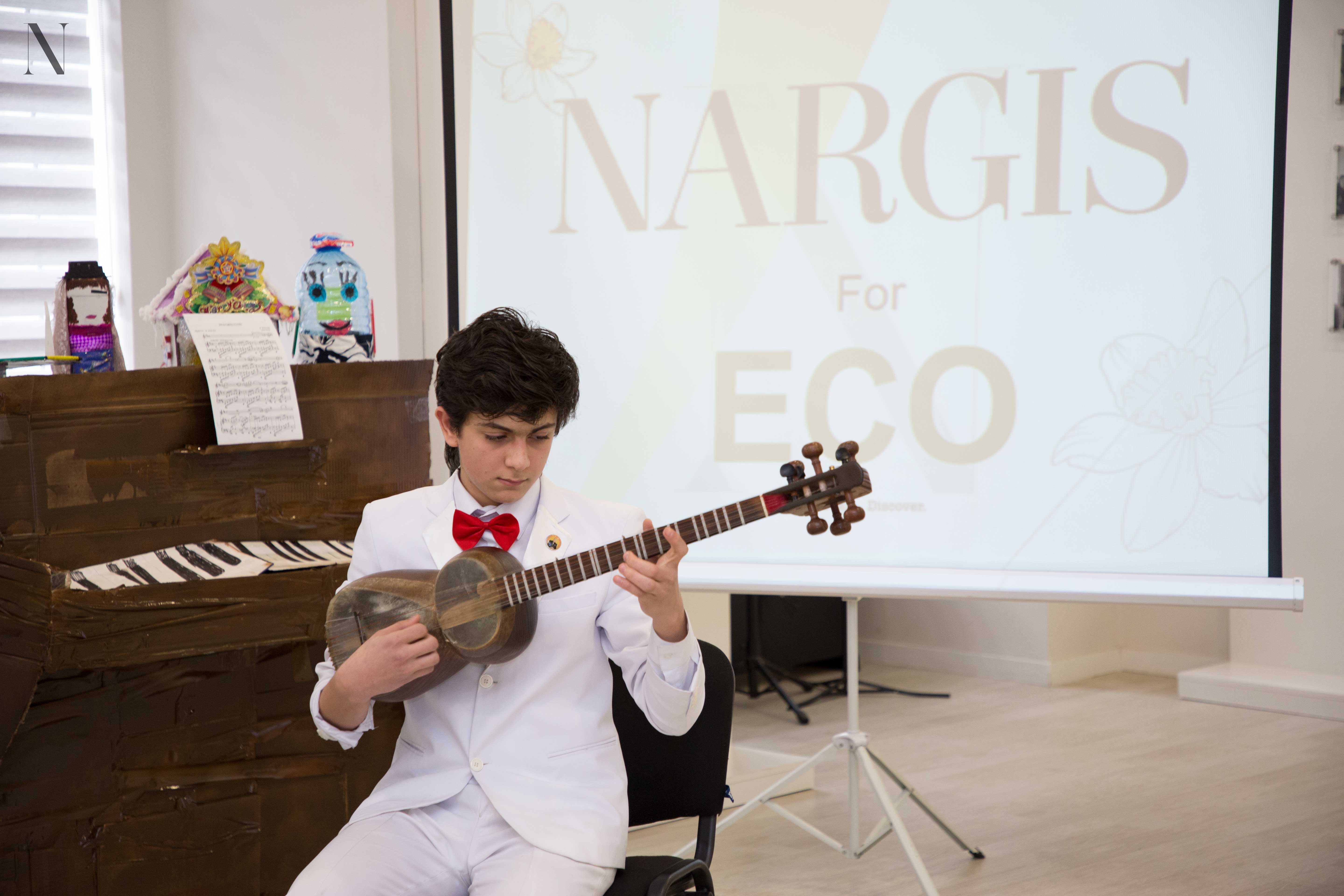 The project NARGIS for ECO raised a particular interest among schoolchildren of the Republican Arts Gymnasium. Gifted students of the gymnasium improvised on different topics and created unique sculptures, including a dragon made of disposable dishes and foil, a pomegranate tree from threads and paper, a swan lake made of disposable forks, a bust of old dishes, various dolls made of different waste materials and even a talking robot! Schoolchildren demonstrated their original works with particular enthusiasm and shared with the NARGIS team how they made them.