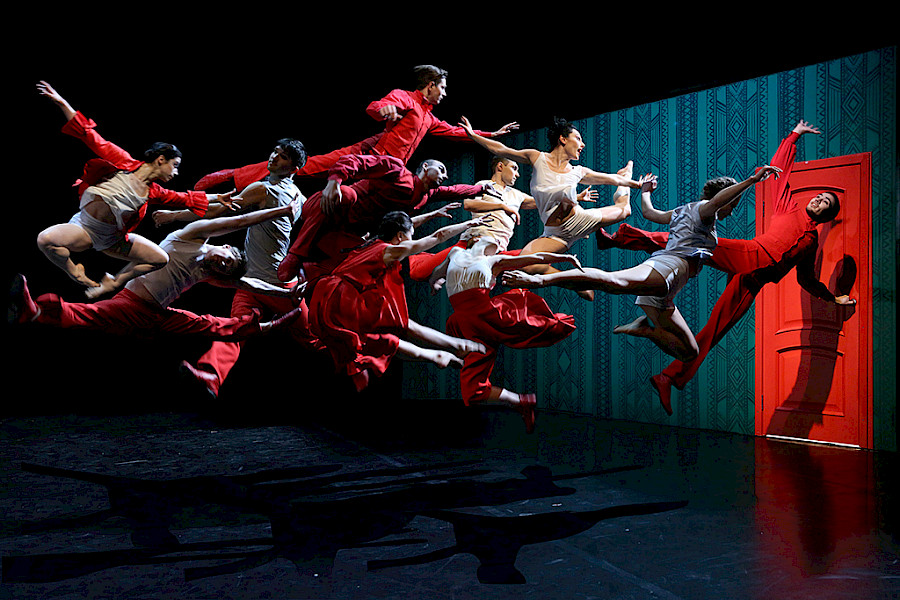 The II International Theatre Festival M.A.P. is to be held in various performance venues of Baku from 6 - 11 November, 2018. M.A.P. is an acronym for Music – Art – Performance. 
The Festival covers the most different forms of the scenic art and helps to explore all subtleties of the modern theatre. M.A.P's geographical focus is impressive: 16 performances will be presented this year by theatre companies from Denmark, Estonia, Germany, Iran, Italy, Japan, Switzerland, Russia and the United Kingdom.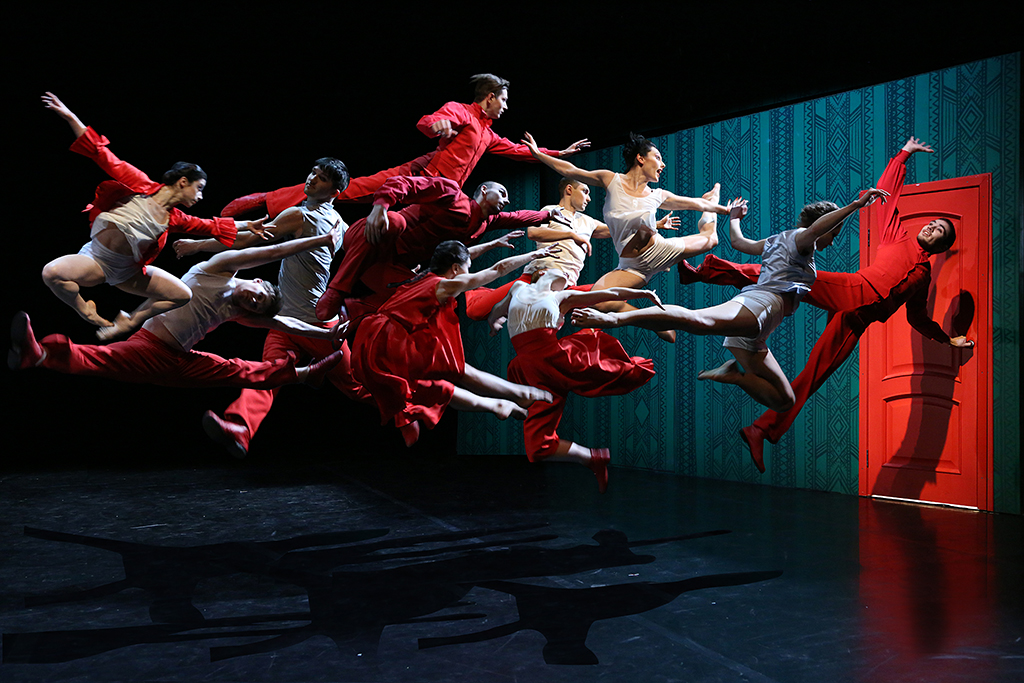 "Moscow" Ballet: "Idiot" Cafe
The festival opens with a program, that includes Aria show by the Italian collective No Gravity Theatre. Combining choreography, singing and specific costume, music compositions from Monteverdi, Vivaldi and Pergolesi and thus a number of singers, dancers and musicians play equal roles in this performance.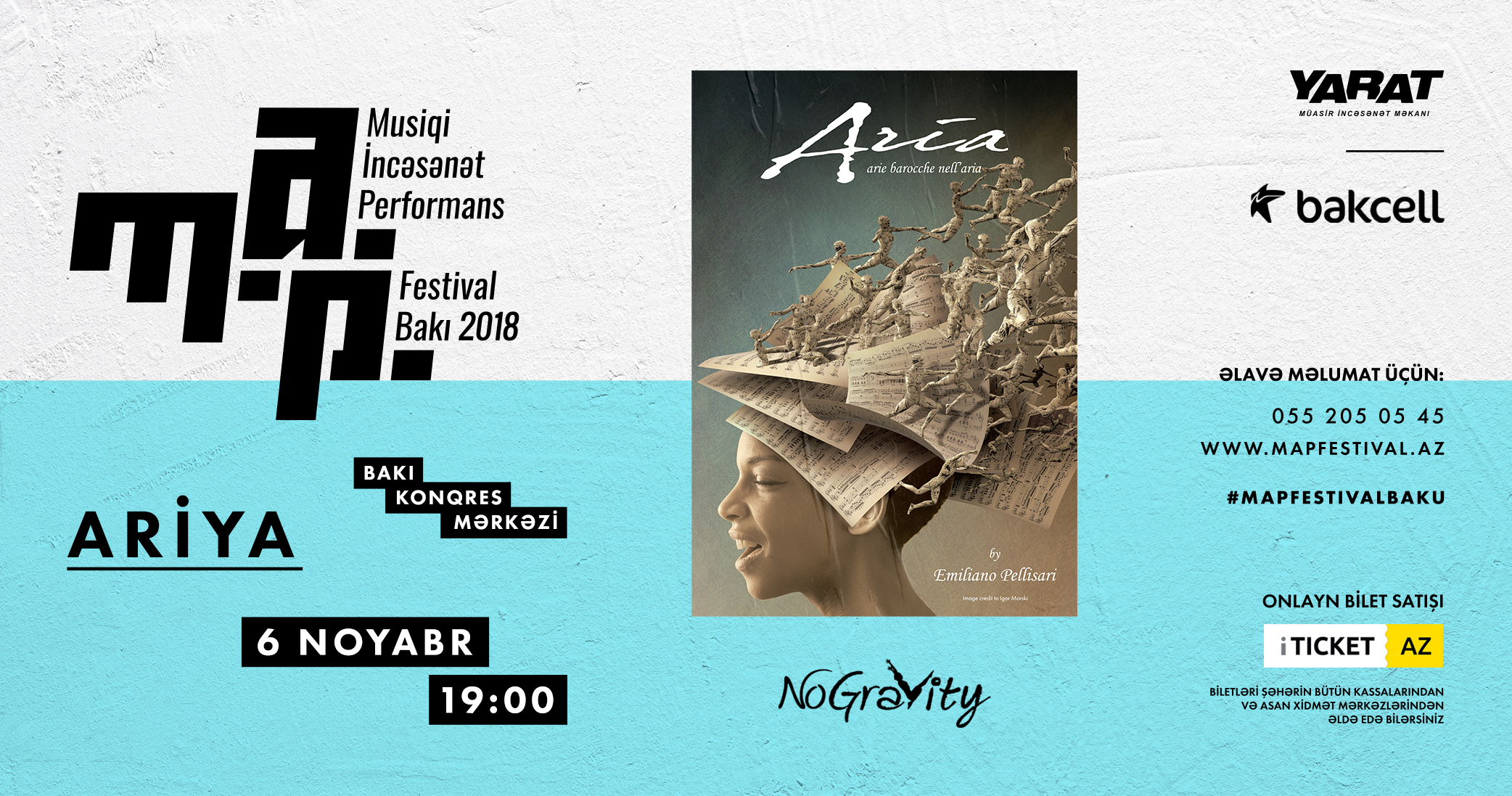 Arrival of legendary Mariinsky theatre with a modern version of Joseph Haydn's opera "The Desert island" and conducted by young, talented Javad Tagi-Zade will become one of the most expected events.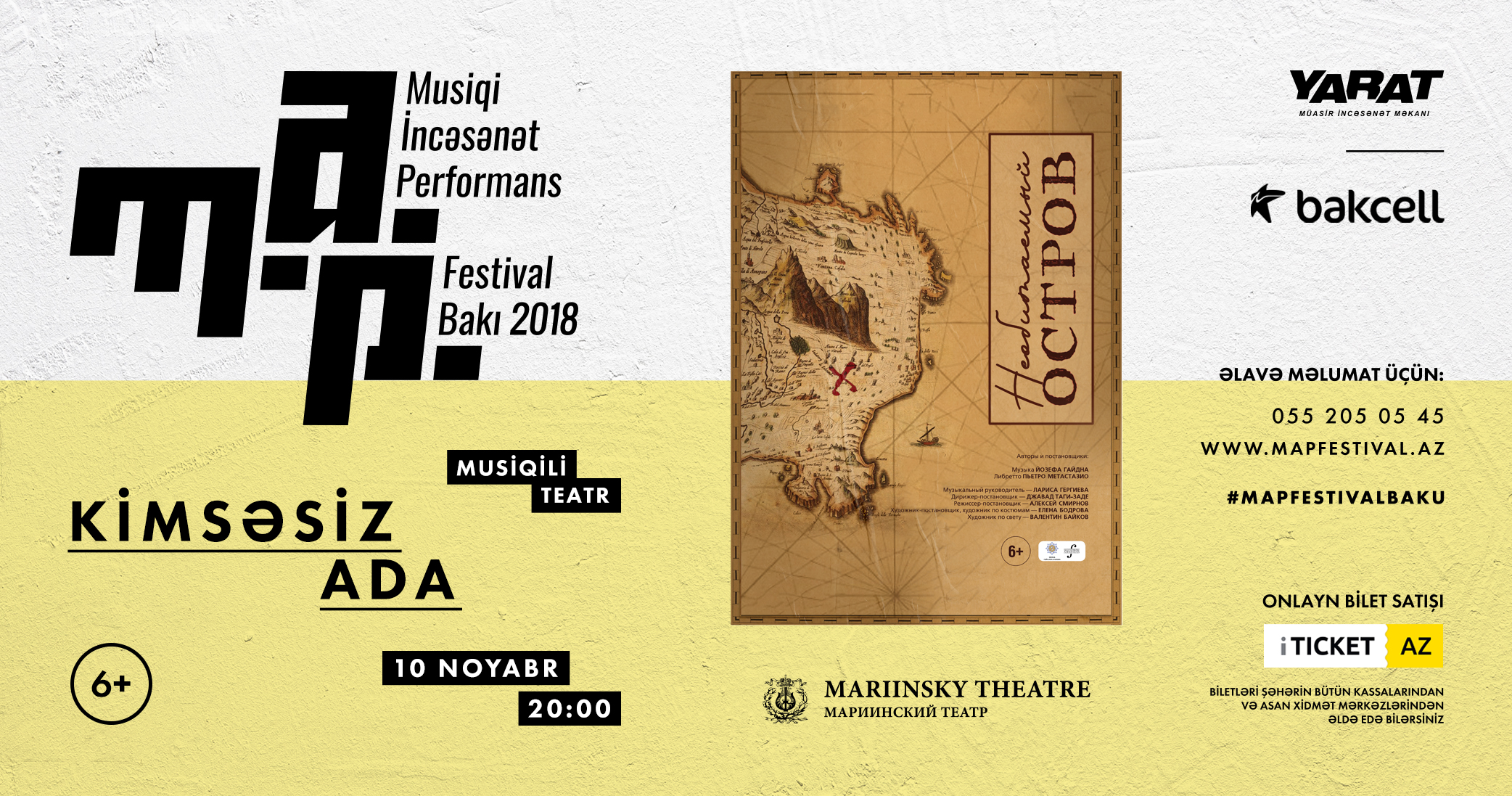 An acrobatic poem by the world acclaimed director and choreographer, Daniele Finzi Pasca, who cooperated with the largest world circuses, is going to be really interesting.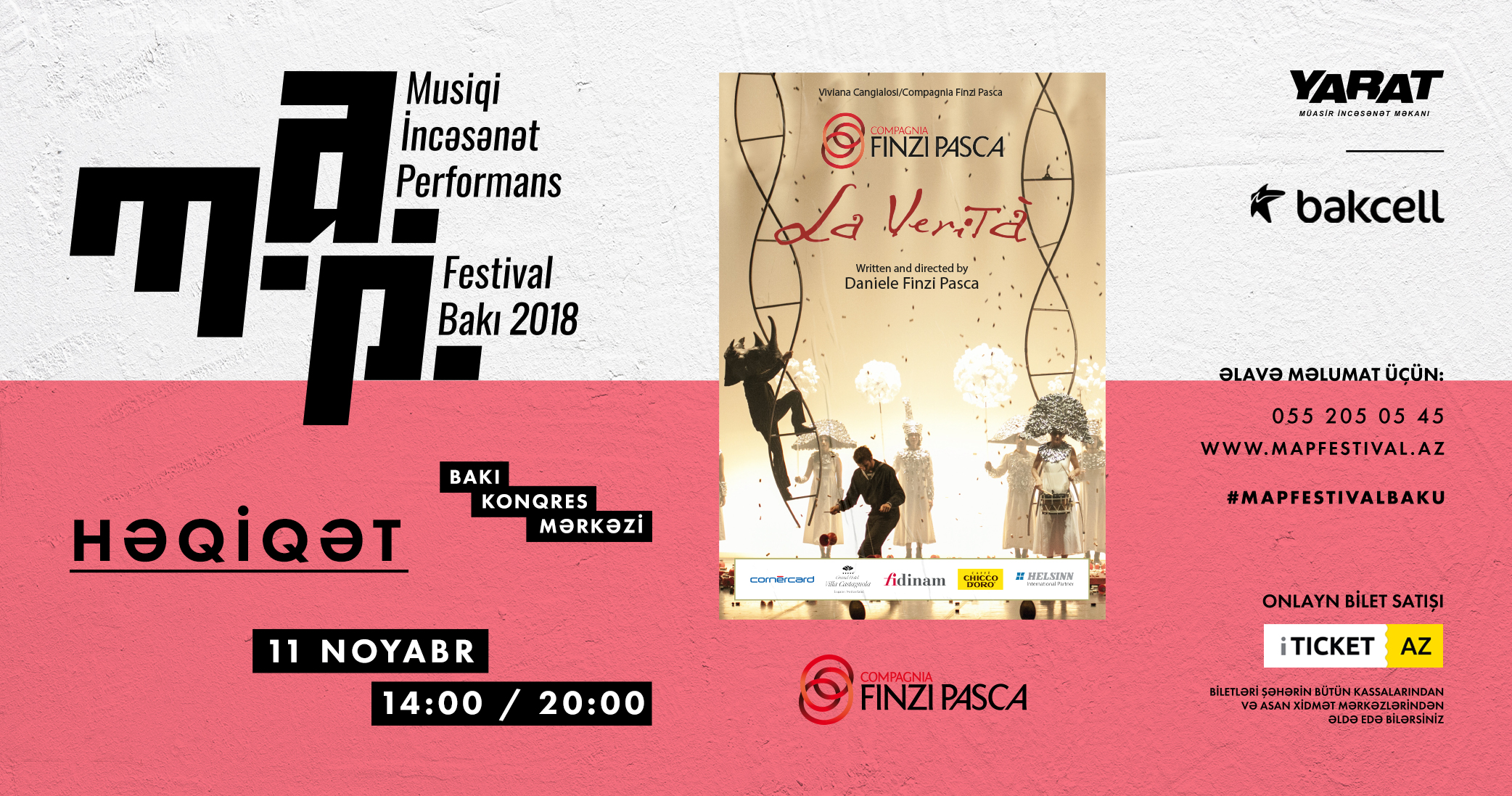 "Gogol-centre" will bring a new presentation, based on Nikolay Nekrasov's poem «Who is happy in Russia».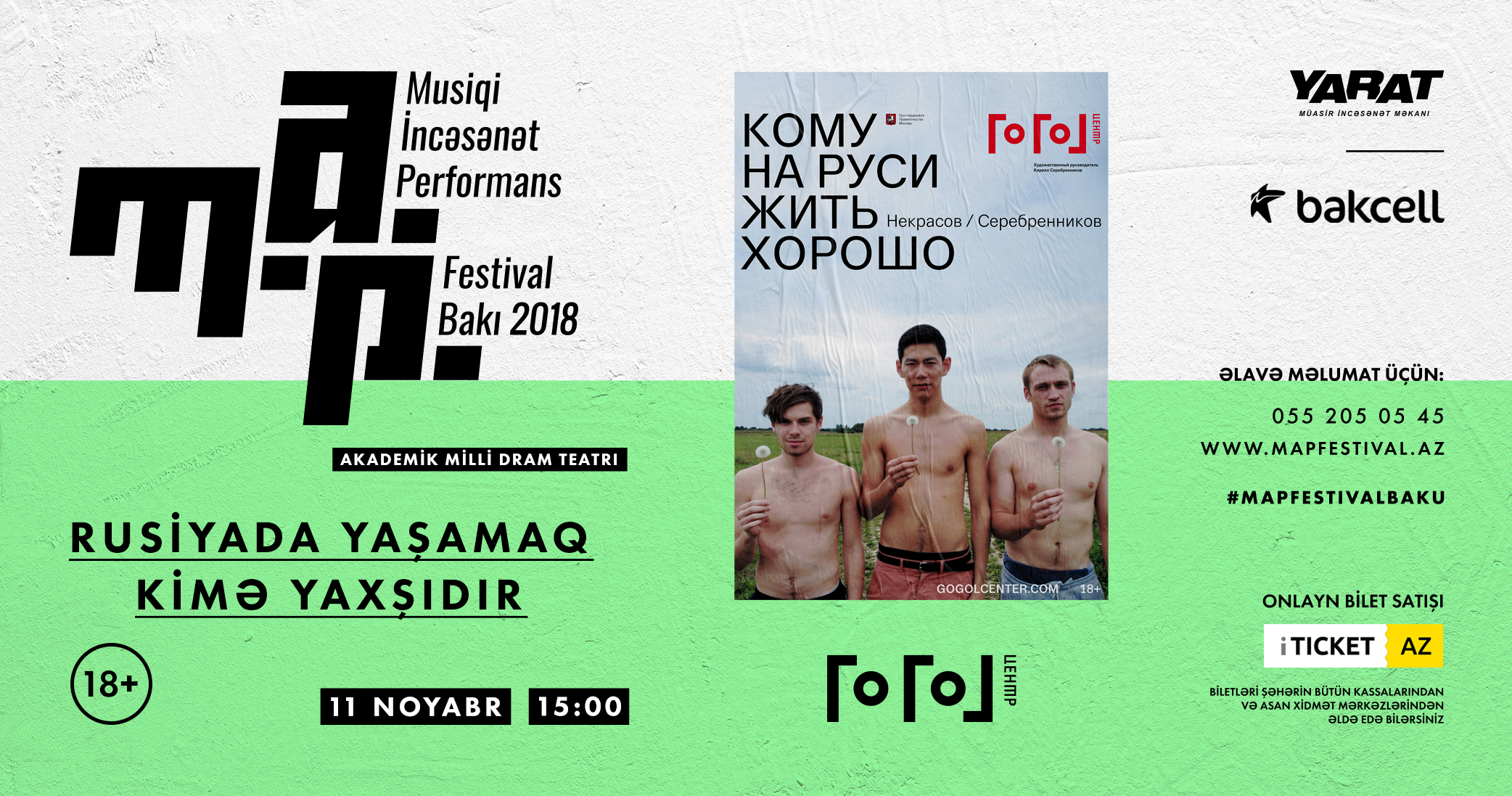 A British clown Chris Lynam is going to bring to Baku two incredible shows, expanding our understanding about comedy.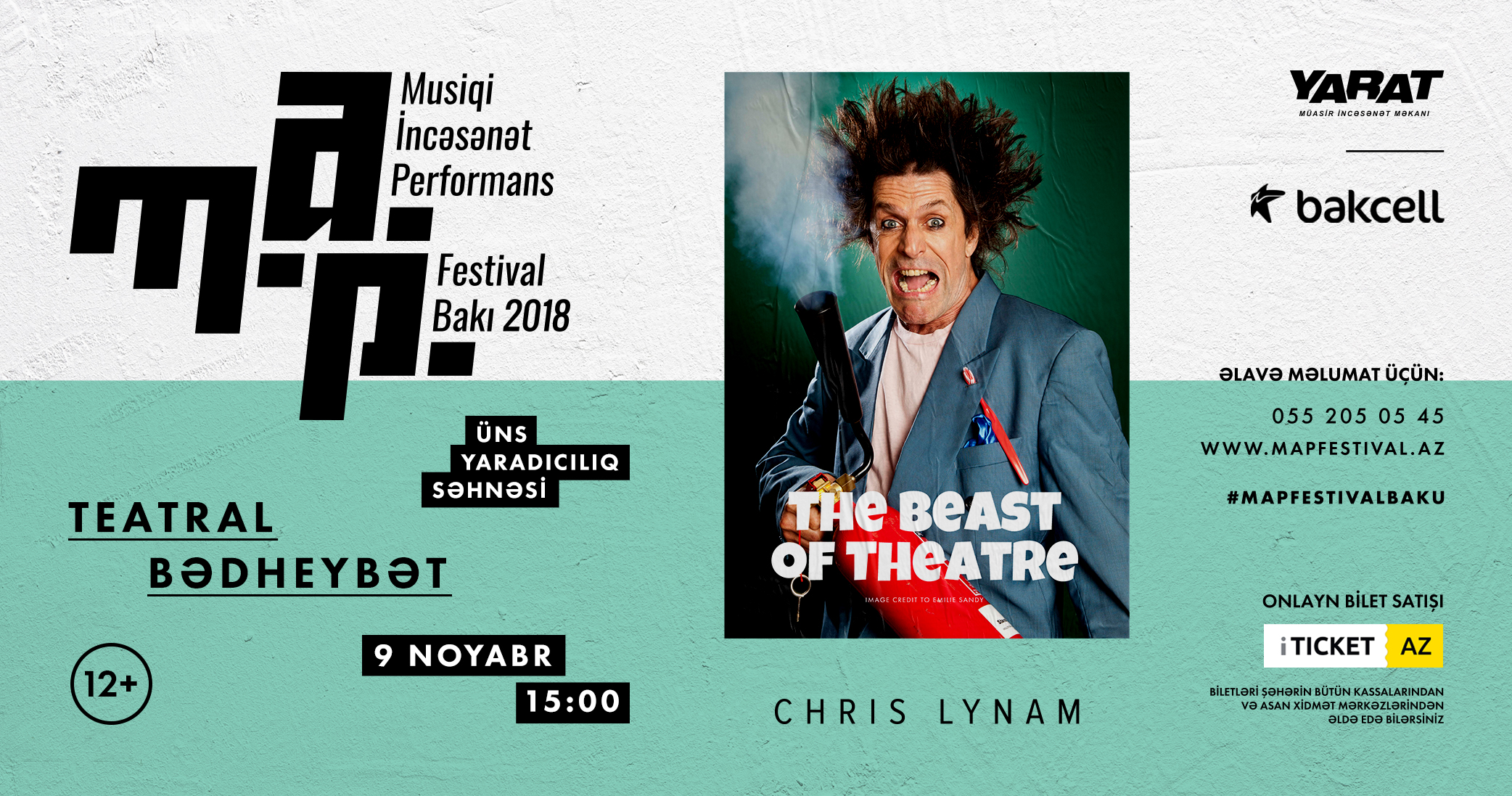 Additionally to performances and shows, the festival program is full with various lectures and workshops, which will be interesting for directors, actors, playwrights.
Thus, Russian playwright and screenwriter Yulia Tupikina is to conduct a workshop, entitled How to write a play; director, actor and musician, Alexander Dzyuba is to lead an intensive one-day acting workshop, director of Chiten Theatre Motoi Miura will deliver a lecture on Japanese Theatre; theatre critic and historian Marina Davydova is to discuss the evolution of the modern theatrical production. Founders of Merlin Puppet Theatre, Dimitris Stamou and Demy Papada will introduce to the youngest spectators the art of playing with light through their work with light and shadow.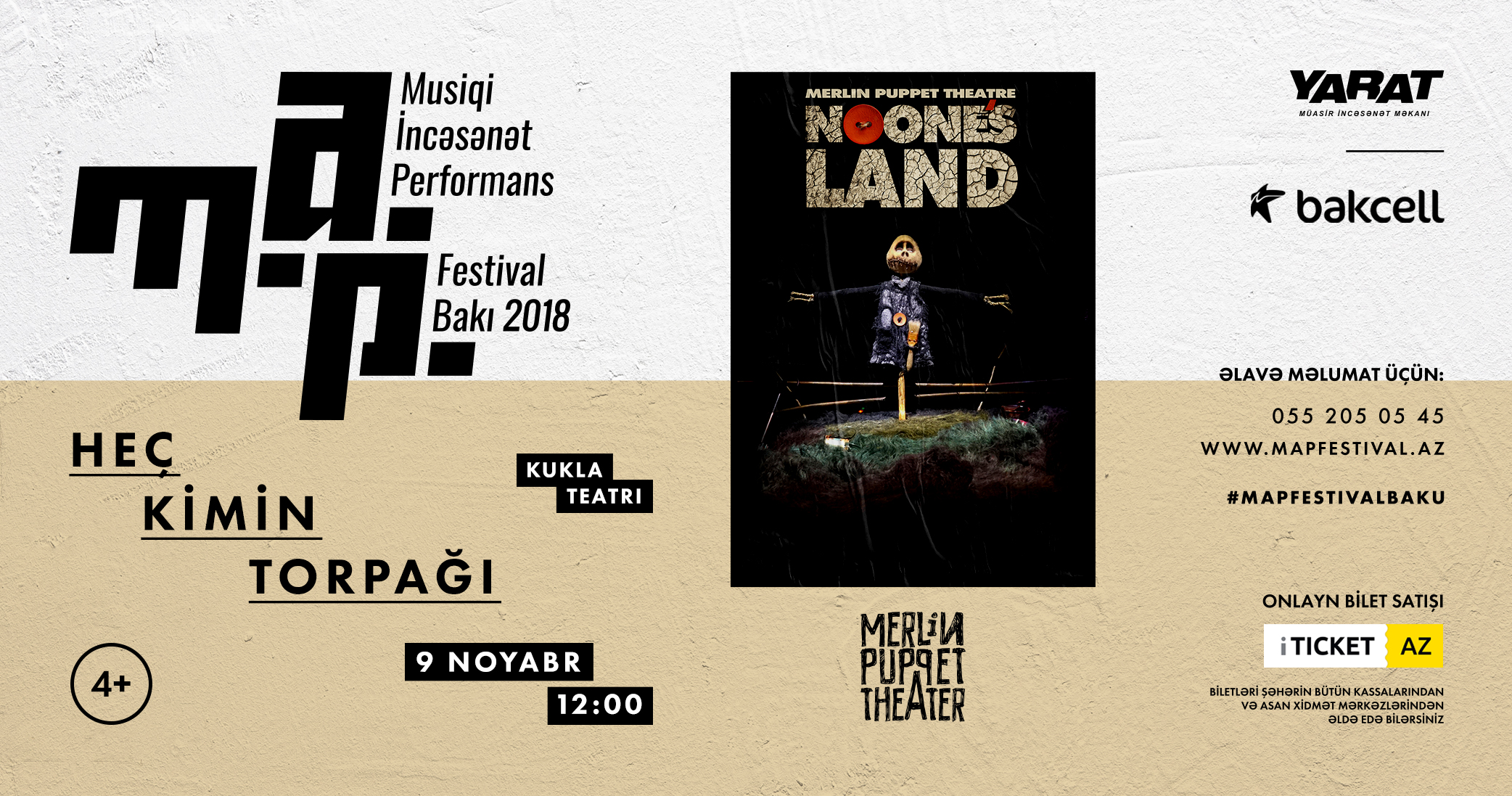 All these theatre venues are organized by YARAT supported by Bakcell and in partnership with all major theatre venues in Baku, such as  Academic Opera and Ballet Theatre, Russian Academic Theatre, Puppet Theatre, UNS,  Baku Convention Center.
M.A.P. urges reviving the former authority of theatres and this is a unique chance for creative persons from world of music, art, scenic art to share their experience with foreign colleagues.
As a matter of fact, by lucky chance, the festival coincides with Pedro Gomez Eganya's «Sleipnir» exhibition, to be held in the Center of modern art "YARAT" from 9 November to 10 February.