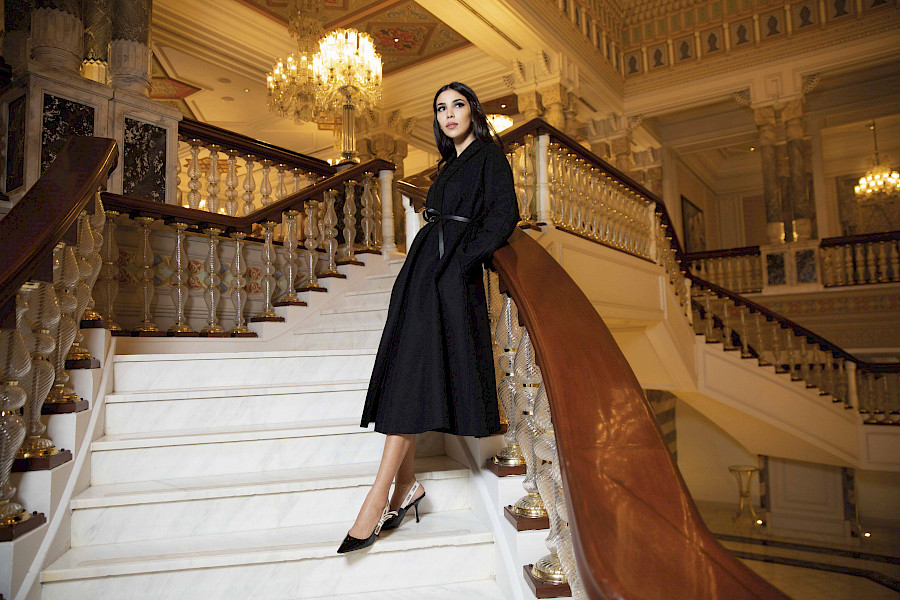 The name Diora that her mother gave her, turned out to be prophetic: today the young entrepreneur successfully runs her own fashion business - creates haute couture children's clothing. Her new clothing brand Bibiona couture is named after her daughter Maryam: at home the girl lovingly called Bibiona. Diora Usmanova revealed to readers of Nargis the difference of children's couture, shared her visions on child-rearing, fashion and life in general.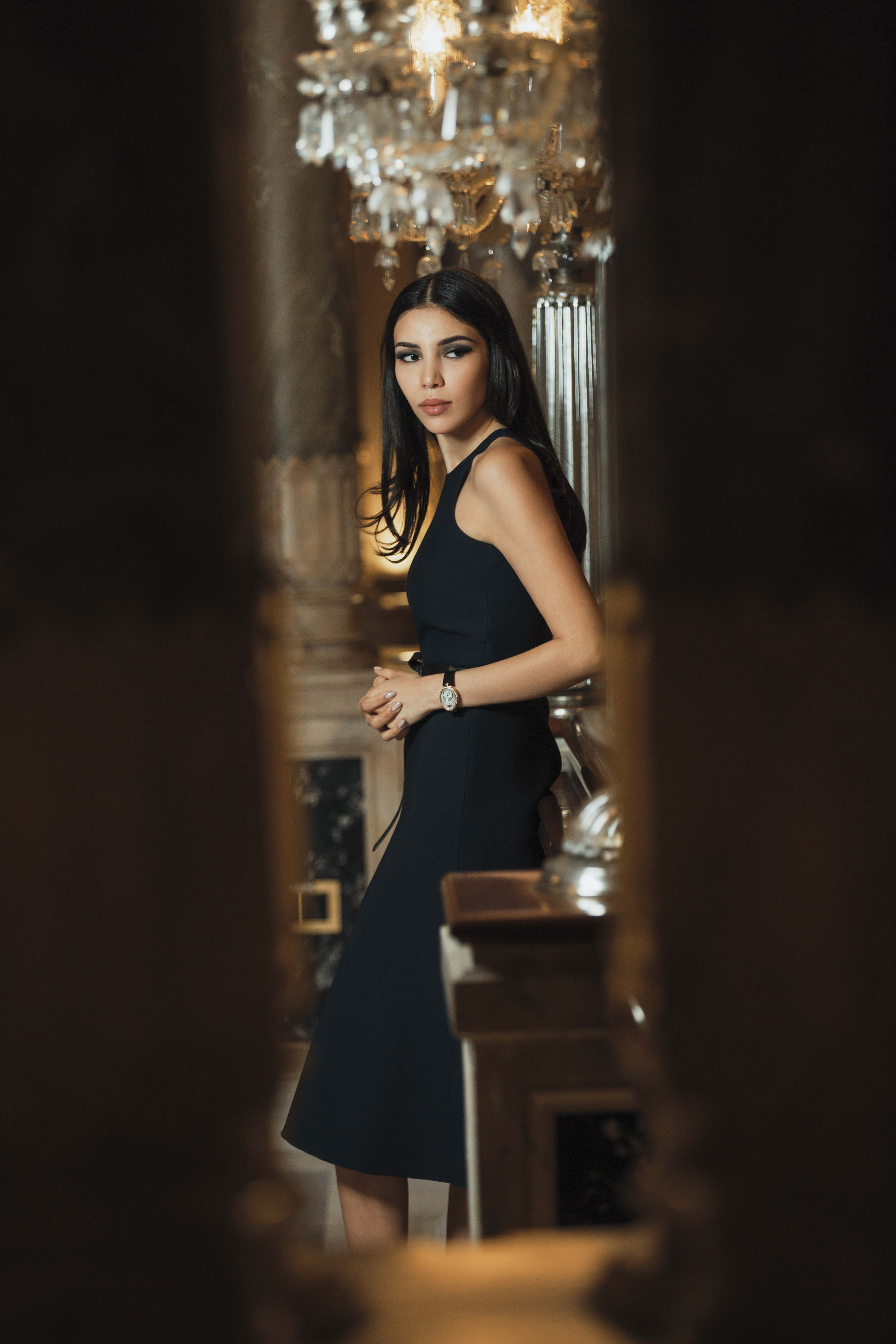 Are you more of director or designer at Bibiona Couture ?
Designer, director, accountant, and marketer! Except, I can't sew. But for this purpose I got the team with the best of the best - and therefore priceless for me - masters. The quality here is very important: the clothing must be beautiful, even inside out. I believe - if you want something to work out well, do it yourself. That's why I try to get into the details, control all the processes.
How did the making of the Bibiona Couture Brand happen?
There's no interest in opening your own business if you don't want to challenge your powers. The establishment of the brand happened almost without investment, the company paid off immediately after the launch. I knew exactly that there would be demand, and I didn't open this business for fun. The idea was based on my mother's unique talent, and everyone should realize their talents. That's how my childhood dream came true, with the help of everyone who appreciated it.
You have two degrees: both legal and economic. Did it help you in business?
Legal education did help, but economic - not really: I'm not good at thoroughness and stubbornness, I do everything fast, in a hurry. I still don't understand why I so deeply studied microeconomics at university. I regret not choosing journalism or philosophy; it would be closer to me. It is very important for us, parents, to identify talents in our children since childhood and develop them in this direction. I think it's a mistake to place a child to the best educational institution only because it's prestigious. This is how geniuses are killed - future great artists, actors, musicians...
Bibiona Children's dresses are a real couture, only for the smallest ones. Do you really think that children's clothes are worth such a cost?
In fact, our prices, relative to quality, are not as high as other brands', which make haute couture. Bibiona for me is like an art - a qualitative embodiment of a beautiful picture from children's dreams, inspired by the subtlety and elegance of the old times. And the main thing - it's a decoration for the memory archive! I especially love customers' family photos in our dresses. We recently launched a second, basic line for girls and boys. I would very much like the people to afford our brand, I am working on it! But in couture, unfortunately, the lower prices directly affect the quality of products.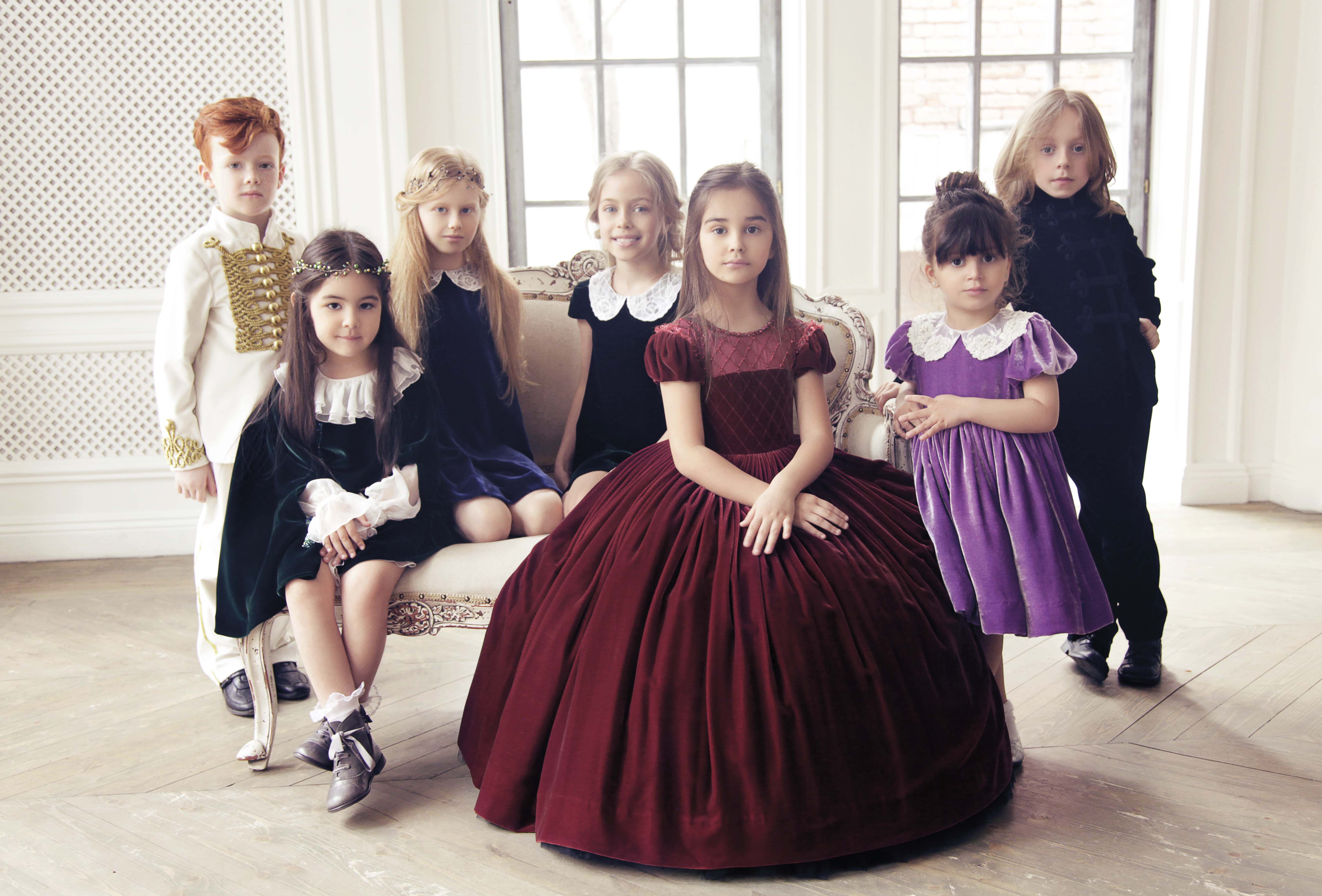 Where are your brand's clothing made? Which fabrics do you prefer?
The main production takes place in Moscow ‒ I lived there during the launch of a brand and gathered a team of the best, very valuable experts. The second production we recently opened in London. I choose the fabrics myself, I love doing this very much. The main orders are made at the Italian factory Ruffo Coli, they have very beautiful lace and organza.
Please tell us about the style in your clothes. Do you follow fashion trends?
I really like it when someone sticks to a certain style. But I don't have it in myself. I can't stay the same! I love changes, I choose clothes depending on the mood. To me in everything is comfortable, except too fitted dresses ‒ I cannot wear them. But I don't follow trends. I think it's a waste of time and money just to blend in the crowd. It's surprising that this happens in a world where freedom of choice and identity are so praised.
Share your opinion about the growing popularity of "modest fashion".
I like it a lot! People will mix with each other, the general picture of social stratification will soften.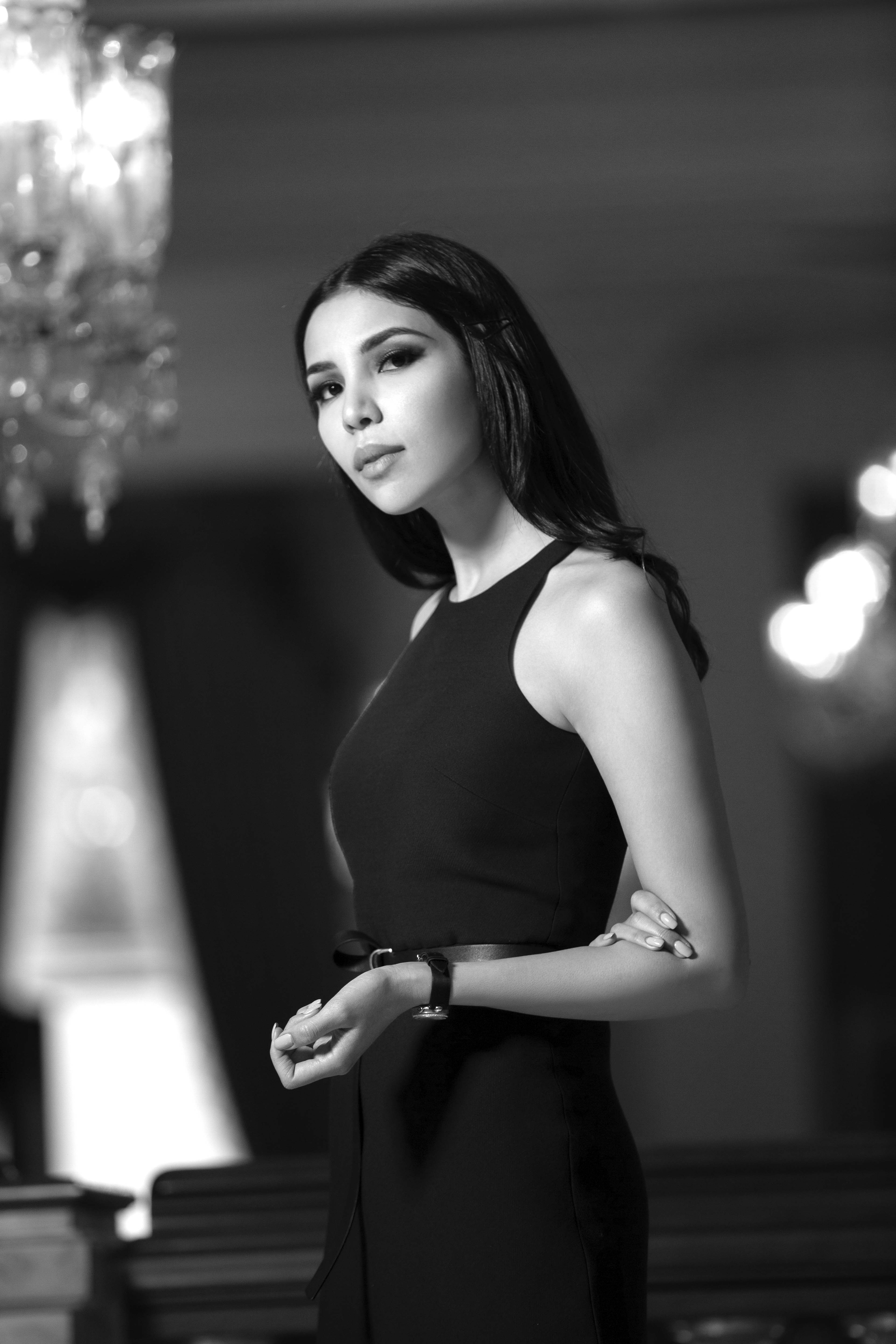 I remember you saying that the Bibiona brand came into life after your daughter wanted to leave the party because she didn't have a nice dress. Do you think that the taste should be instilled since childhood? Or is it an innate quality?
Yeah, she was wearing a simple wool dress, and I think she was only one year old back then. And all the other kids were dressed up like candies. Maryam spent the whole party trying to cover her dress with her little hands... But for the next holiday, Grandma made her a gorgeous dress like for a bride. My girl was happy! Maybe it's a small thing, but a lot in child's character builds up from such small things. And it is not only about outfits: parents need to be very attentive to the needs of their children, they cannot miss moments that may negatively affect the forming of character. It is important to teach the future man self-sufficiency based on confidence and realization of his potential.
Can you share your parenting formula?
The most important thing is to raise children so that they had no fear of mistakes, that they were sure that everything in life is achievable. Of course, fear is the same instinct of self-preservation, but still there should be no complexes. When my son sees an apple in the book, I bring it to him. Not because I indulge him, but because I want to show him that everything is possible. There should be no barriers in his brain, he must think that Its possibilities are absolutely limitless. This is the design thinking. I do not make any heavy restrictions to my children, and I am not principled. The little that I saw in life allowed me to understand that the best principle is flexibility of all the principles. There are no clear rules in life, everything is individual - what is white to me, may be black for someone else. The same is with the kids: I don't want to raise my daughter as my copy. Because I can already see that she's going to be better!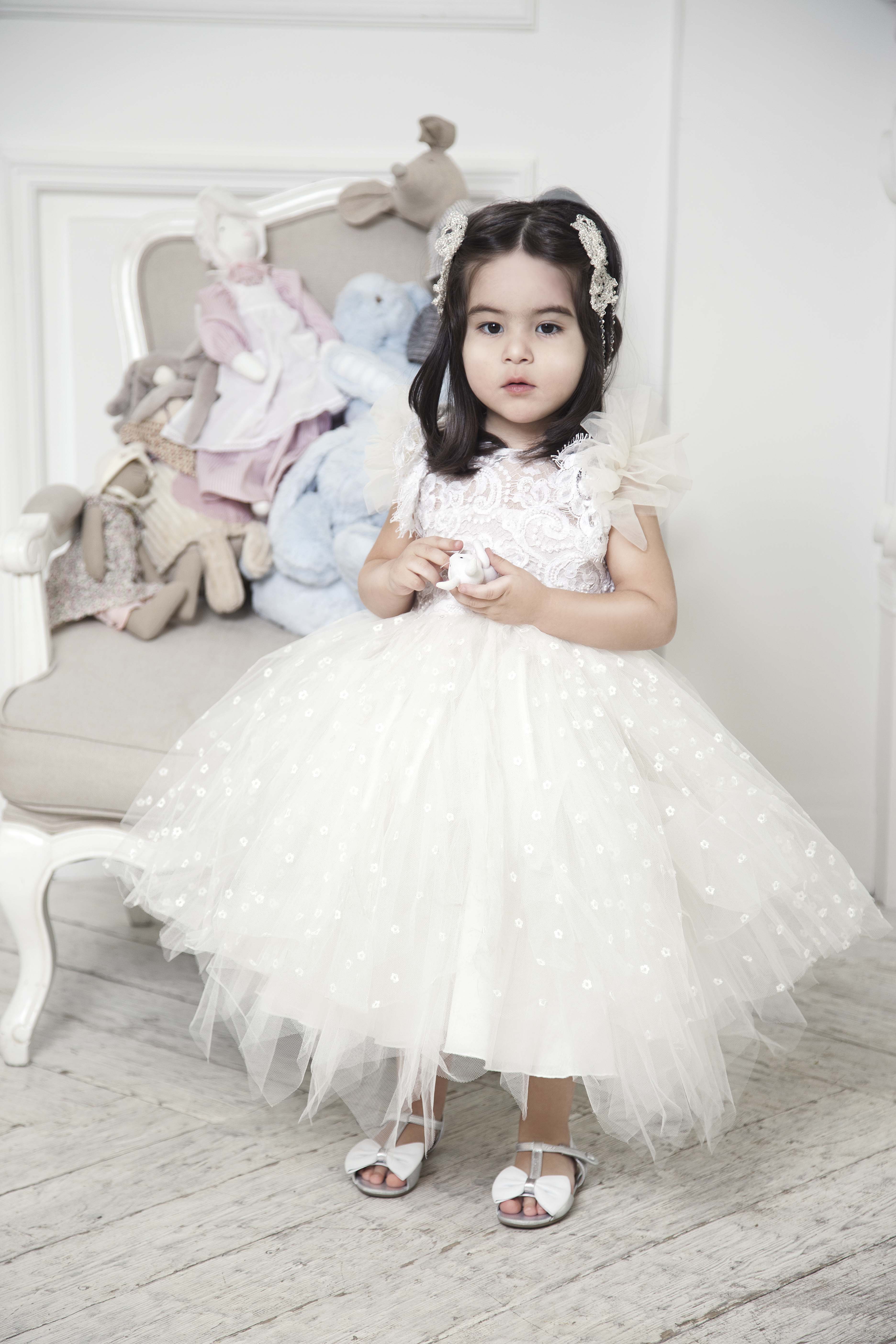 What has Maryam taught you?
She is incredibly kind and attentive person. Respects herself, respects the others, she does not divide people. She banned the word "nanny" at home and wants it be replaced by the word "sister." And we follow her.
Today, women almost all over the world have bigger rights than ever before. How do you feel about the movement to recognize women's rights?
In a civilized society women's rights are recognized sufficiently. As for equality with men in terms of traditional family values, I think there can be no equality, it is impossible. It's good when the head of the family is male. The mutual respect built on this guarantees a classic happy marriage. A man must remain the head of the family no matter what heights a woman has reached.
So, in your opinion, a woman is incomplete without a man?
No, the woman is fully complete. In something we women are even stronger than men, but they should never guess about it. I never wanted to be above my man's status, position, mind. For me, love is first and foremost about mutual respect. On the other hand, they say that the marriage breaks down when one of the spouses outgrows the other. Therefore, they both must develop. You have to do something every minute. Life is too short, you have to become better. I read somewhere recently that, since life is given only once, you have to relax and enjoy yourself. But if everyone lives like that, there will be no progress, but only the total chaos!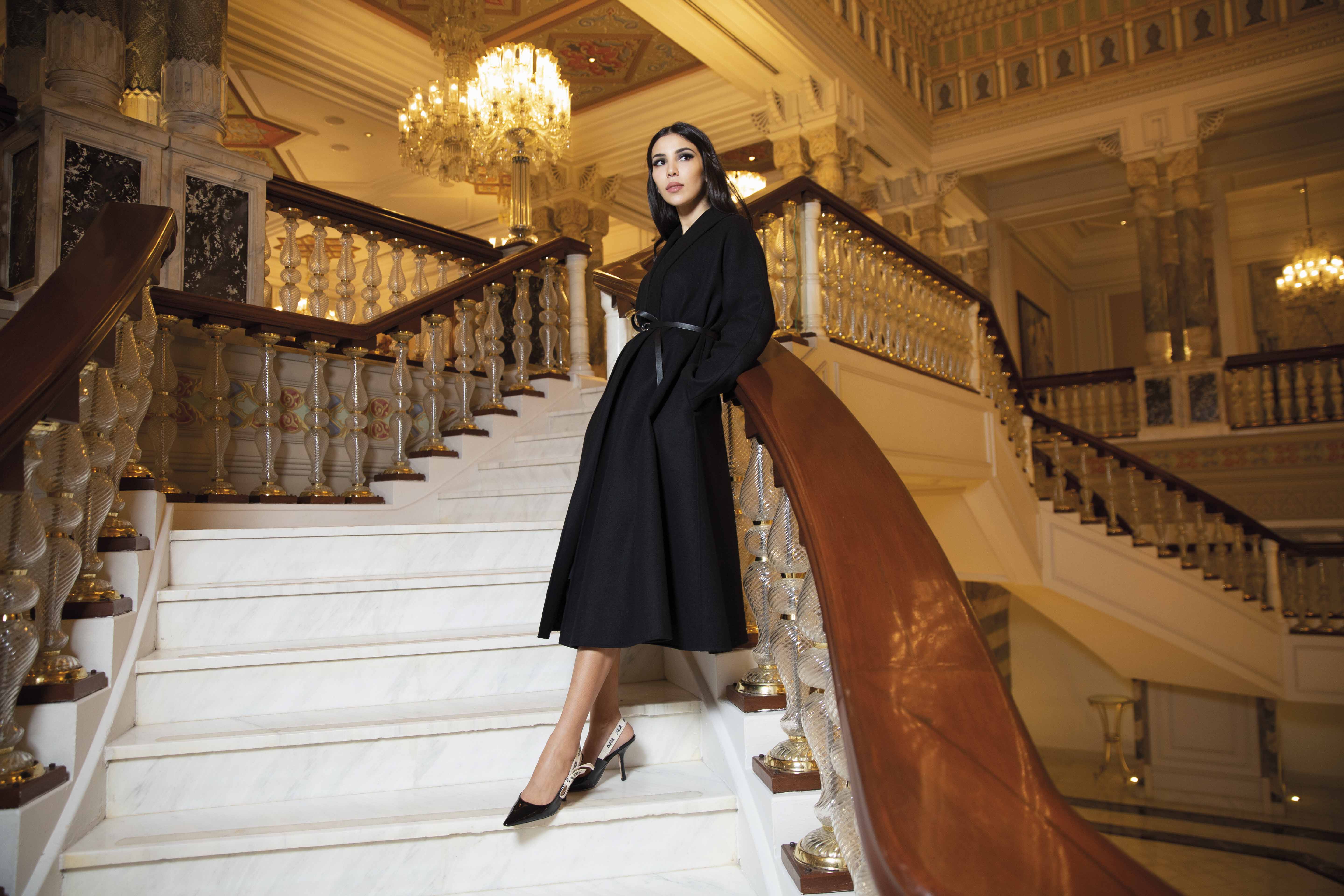 You must have a lot of friends, don't you?
There used to be more. Priorities have changed, I dedicate more time to my family and the rest to work. I got over the word "friend," there are my close people, friends whom I call sisters. But I like meeting new people, it's interesting and useful. I believe that each person who comes to our life carries a certain message for us, there is always something to learn from anyone.
Is there any quality attracting you in people?
Self-confidence. This is one of the qualities that everyone aspires to. And 90 percent of self-confident people look like lions on high horses! After all, a truly confident person is the one who strongly relies on his internal support and who is absolutely not stressed. And those who seem confident in themselves can sometimes break down from the slightest breeze! I love kind people that could be determined by their eyes, at first sight. Any quality can be developed, but kindness, I think, is an innate quality. People who have been able to develop this quality in their personality are noble and fair. This is a rarity of our days and so it's doubly valuable.