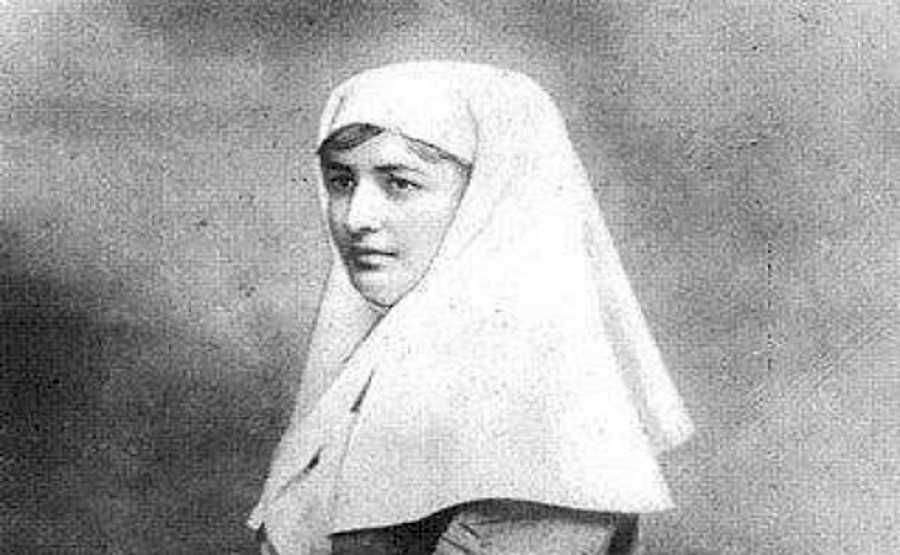 Nigar was born to the family of very educated religious figure Mirza Hussein Afandi Gaibov. Mirza Afandi has spent all his life advocating women`s rights to education. "In Sharia, there is no such prohibition," he used to reply and gave the best education possible back then, to his 2 daughters.
His daughters proved him right. Not only they spoke a number of foreign languages, but also became one of the women who contributed to the development of the country. Today we will talk only about Nigar.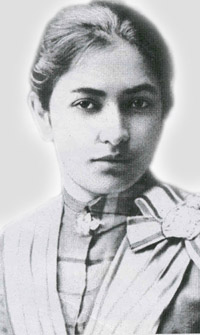 Everything has its own time and at some point, in time, despite being in love with somebody else, Nigar was not be able to resist the decision of her parents. After some years the mufti answered the questions why he forced his daughter to get married with somebody else, not to Ali-Agha- to whose education he himself had helped- although he was aware of their love: "Ali-agha is smart and talented, but he is a soldier- he will live in this city one day, that city another day. He can find his welfare and peace everywhere. But Nigar is the apple of my eyes.  She is also like an assistant to me. I can't let her live far away from me, I don't want my daughter to live in foreign cities, surrounded by people from other religions". Of course, all these words were excuses. When the other boy`s mother  asked to Nigar`s mom  she had said: "He is an officer, we`re waiting for him". "No,Nigar will be my bride" that lady answered. She didn't want to hear anything else. They weren't ordinary people; thus, it was impossible to refuse them. In this way, Nigar got married to Darvish bek Palavandov who was from a noble Georgian family. But God had other plans. Nigar`s husband left her for good, and her uncle kidnapped her only son and took him to Turkey where they both got ill, so her baby boy passed away before he was 9.
At this very moment, her first love, already nicknamed as "God of the Artillery" Ali-agha Shikhlinsky appeared on the stage.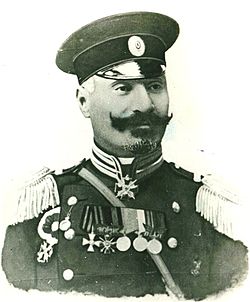 The tsar notices that Ali-agha who was his councellor, as well as general, was limping and sends him to 6 months` rehabilitation to Yessentuki. Ali-agha gets over in 2 months period, but he doesn't want to go back to his native land, he decides to spend the time somehow. So, he pays a visit to Qazakh, where he was more than welcome. One day, while staying in Qazakh, he sees her… his Nigar is back to her parents` house. That is for sure, majority of females from his relatives disagree with Ali-agha, when he declares his decision to get married to a widow. Well-off women with successful careers… It was a piece of cake for him to get married to the most outstanding and gorgeous women… But of course, it was impossible to make him have second thoughts. "Nigar is my first  love, first dream. Even if the world comes upside-down, I will marry her. And it doesn`t matter for me if that is a young girl or a widow, as long as it is my first love Nigar"- Ali-agha says.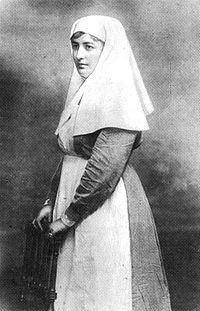 She stands not behind her husband, but next to him and tries to do her best for the wounded during the I WW. Nıgar Shikhlinskaya becomes very first nurse in Azerbaijan, and later the Chairman of the Female Committee of Artillery Officers School under the Red Cross during I WW. Soldiers would call her "mother", the hospital where the wounded used to be treated, was called "Shikhlinskaya Hospital". Despite having tons of things to do, Nigar could also find time to send letters to soldiers` families instead of them. And even, depending on the nationality of the wounded -Russian, Kazakh, or a Kazan Tatar-she could write in their spoken language.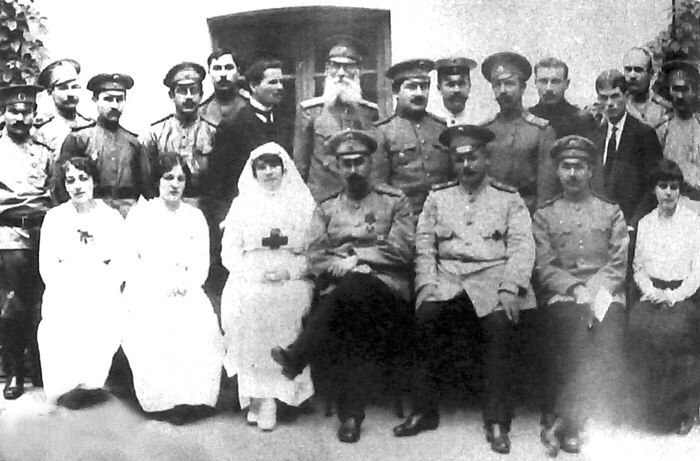 Once she was heading somewhere alone on the officers-train, officers and colonels enter the compartment. Seeing a woman reading Dostoyevsky, they start speaking in French with irony: "Speaking in Russian is a pride for these blacks. For them it is the summit of all the sciences". Nigar khanum stays silent. Getting to the destination, they see the General on the platform and understand the situation. Nigar khanum stands up and turns to those who insulted her, says in fluent French ( she once had translated Baudelaire`s poem): "Dear officers, unfortunately the way you behave is just a shame for an officer".  And then adds "This conversation will stay in this compartment. Goodbye."
Having worn military uniform thorough his life, undergoing numerous wars and battles, looking eye to eye with the death, 47-year-old this man writes a very gentle poem dedicated to Nigar khanum, in 1948 Uzeyir Hadjibekov composes a romance to that poem- unfortunately, he can`t complete it.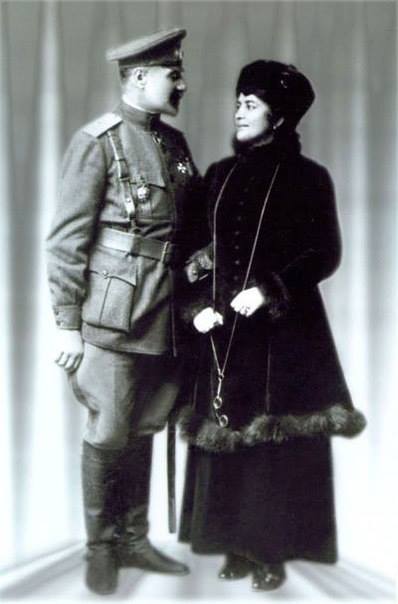 Even though they didn't have a baby, they lived shoulder to shoulder, hand to hand through two decades. Ali-agha writes in his memoirs: "In our happy skies, there wasn`t even one dark cloud... The most memorable times of my life, in spite of all the difficultes, are 22 years that I have spent with Nigar. Her death is the most unexpected attack by life, all the beauty I had in life have gone with her..."
During 11 years after her death, every Friday he goes to visit her and his will was to be buried next to the woman he loved.
Text: Arzu Jaid