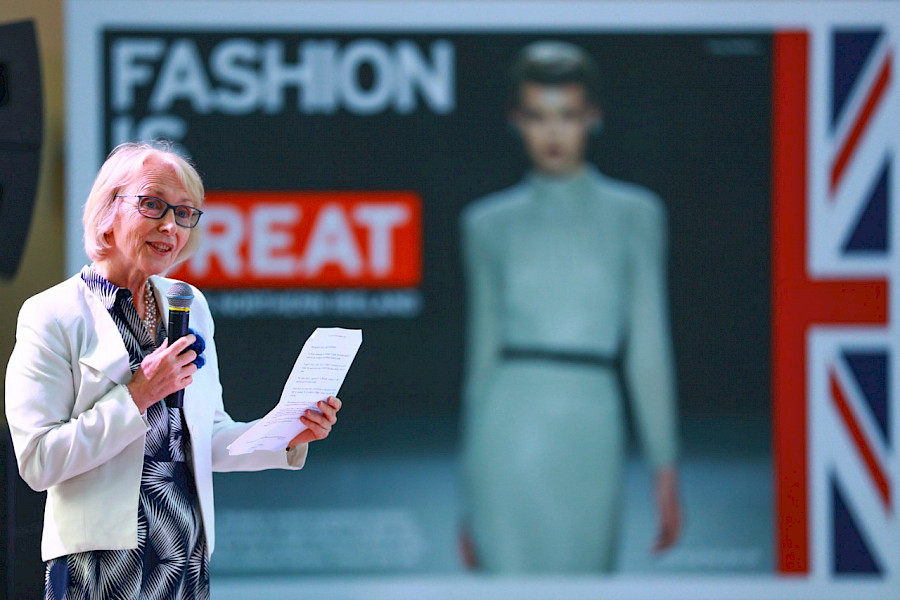 On 27 May in Hyatt Regency Hotel in Baku took place the fashion show "Fashion is Great 2", organized by the Embassy of The United Kingdom in Azerbaijan together with the fashion agency Fortras Limited. The first Fashion is Great show took place in April of last year, when guests of presentation got acquainted with a number of Azerbaijani brands. This year fashion brands of Great Britain also joined local manufacturers.
It was possible to notice satin cocktail dresses from Victoria Beckham, elegant overalls from Temperley London and David Koma, family look from B.S.S, poofy dresses from the Kengerli collection, dresses with an airy plume from Shams, knitted looks from the Kazakhstan brand Utari and much more.
The audience was particularly impressed by finery of the jewelry brand Narmeen.
During collaboration was proposed the idea to organize special fashion tours to shopping festival in Baku and Fashion week in London. The Kazakhstan tour operator A & D Tours and Travels, partner of the current show took the assignment to make these plans come true.