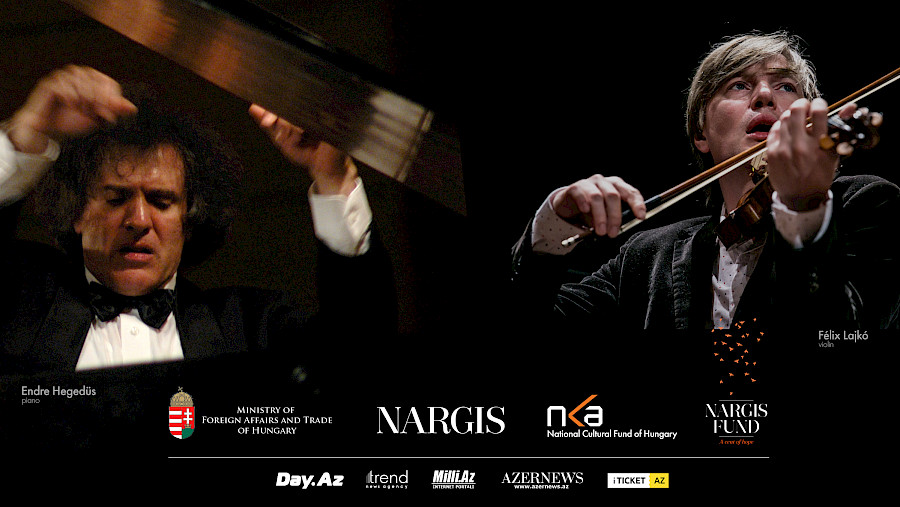 On 15th December 2018 the charity concert and a small fair organized by the Embassy of Hungary in Azerbaijan together with the Nargis magazine and fund will take place.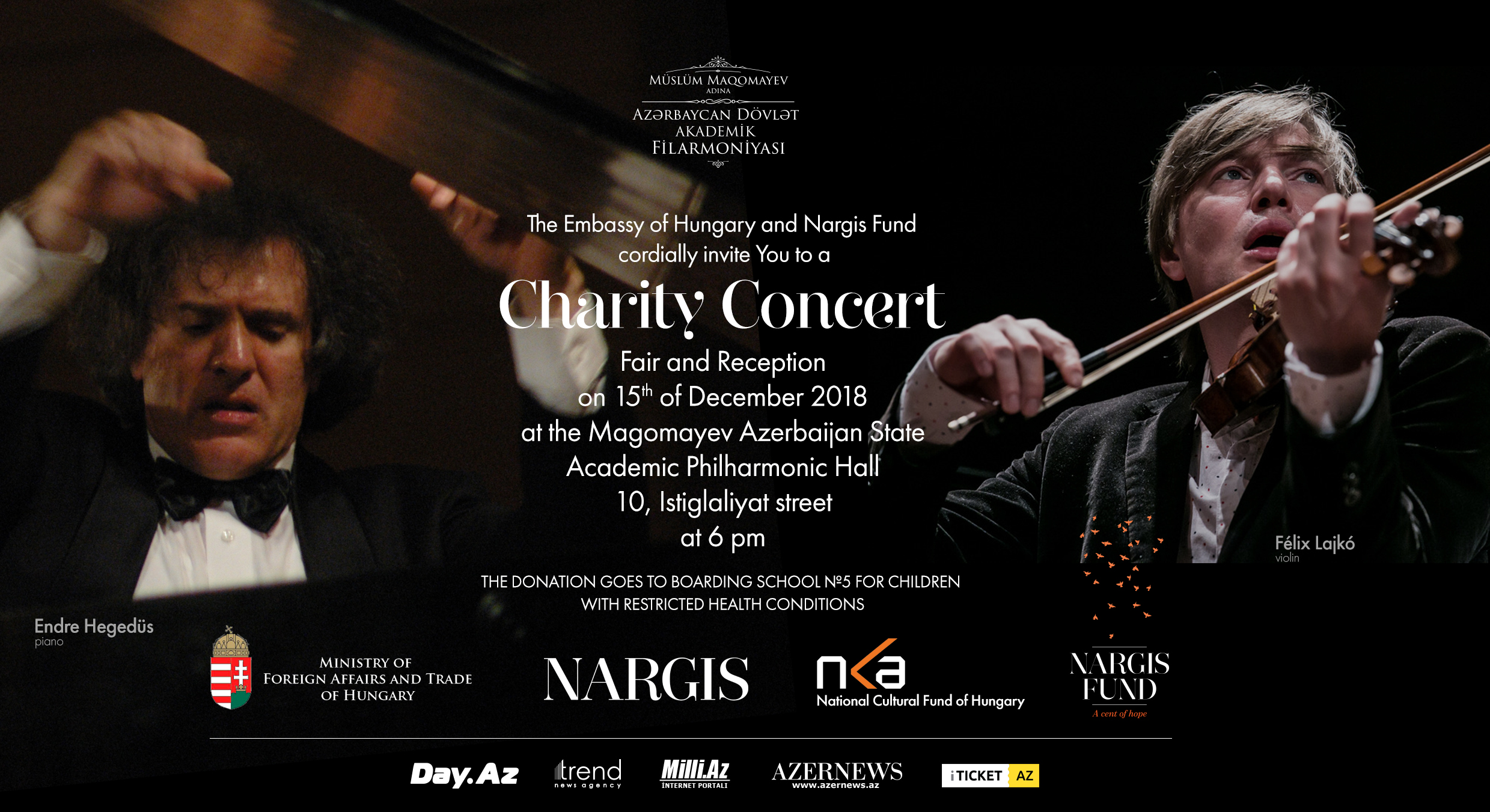 The event at the Magomayev Azerbaijan State Academic Philharmonic Hall starts with a small Charity Fair where the audience could buy different Hungarian products (chocolate, salami, etc.) and the amount increase the donation sum.
In the concert program world-famous Hungarian musicians Endre Hegedűs and Félix Lajkó will participate.
Endre Hegedűs – brilliant pianist, numerous prize-winner of the international competitions, well-known interpreter of Franz Liszt musical heritage. He recorded 27 albums, Hungarian television companies released 12 documentaries on the basis of his concert recordings with total duration over 18 hours. In more than thirty years of musical career Endre Hegedűs gave over 2600 concerts with tours all over the world.
Félix Lajkó – violinist and composer, who also plays zither. He played the main character in the movie "Delta" by the Hungarian director Cornell Mundrutso, which received "Golden Palm" on the Cannes Film Festival; accompanied performance of the legendary "Buto" dancer Minh Tanaka, played with the famous Serbian trumpeter Boban Markovic and the violinist Alexander Balanescu. Félix Lajkó composed music to a number of theatrical performances; he is the author of the anthem of the cultural festival "Sarajevo Winter" of 1998.
The main goal of the events is fund raising, which will be directed as help to Republican special boarding school number 5 for children with special needs, in particular, purchase of special Braille boards, essential for blind and poorly seeing children for adapting of important reading and writing skills. If the donators raise our opportunities we would like to help other children in needs.
Pupils and teachers of boarding school No. 5, and also blind and poorly seeing teachers of music school No. 38 will be invited as guest audience to the event.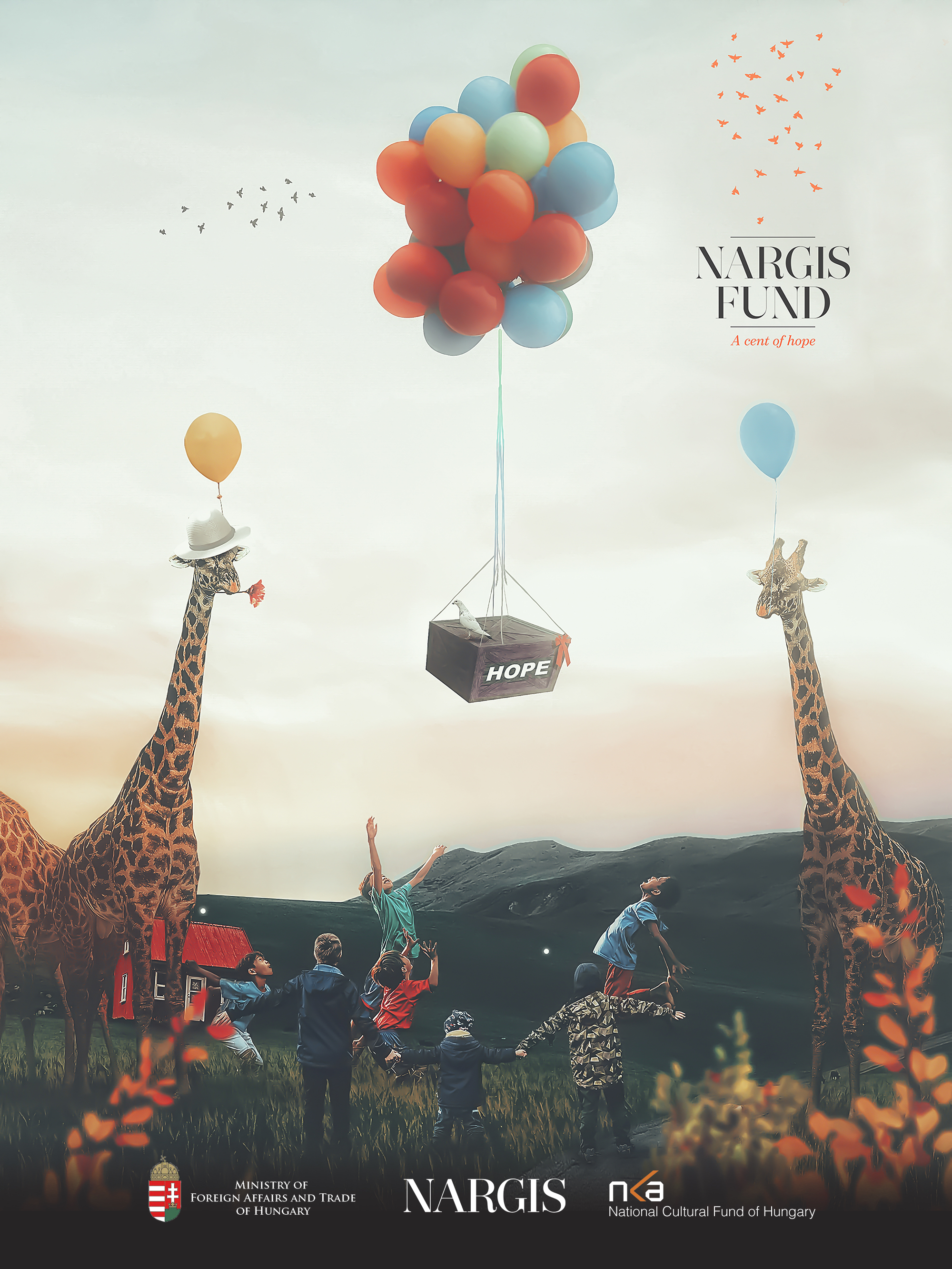 Tickets to the concert are available at ticket desks and at Iticket website.