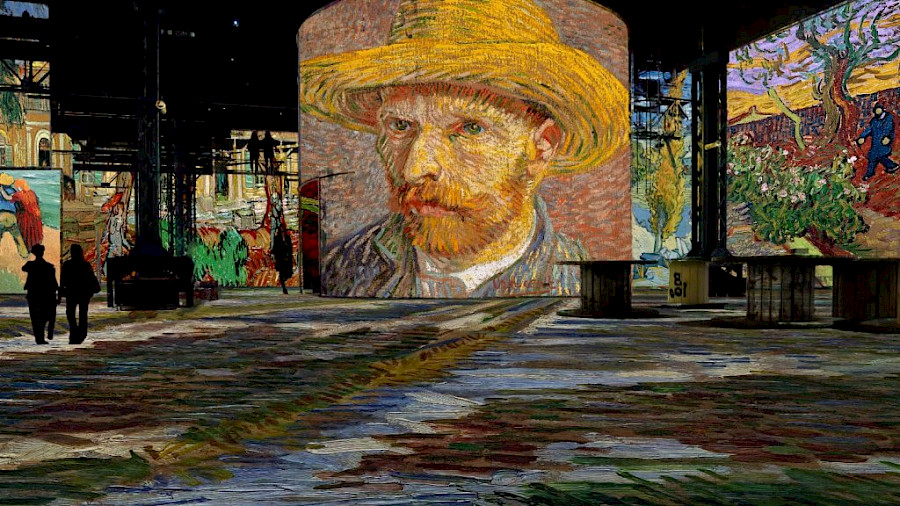 Today I will try to convey to reader the indelible impression made in the digital exhibition "Starry Night", which recently opened its doors in the Atelier des Lumières space in Paris. However, the word "digital" spoils the impression that I will try to create in your heads. This is not just a digital exhibition; it is a visual immersion into the world of the most brilliant post-impressionist Vincent Van Gogh.
The exhibition is named the same as the paintings – "Starry Night". Van Gogh has two of them: the one of 1889, the most famous, belongs to the Museum of Modern Art of New York; the other, "Starry Night Over the Rhone" of 1888, lives in Paris, the Musée d'Orsay. As a student, I spent hours in front of this canvas. It has everything – September, still almost summer night, warm colors, the city on the other side, sky, water and velvet reflection on it. A riot of feelings that is intertwined with the serenity of one glance at this masterpiece. Imagine now that he is not only opposite you, but also to the left, and to the right, and above, and under your feet, around you, everywhere. You yourself become an accomplice of the lonely journey of Vincent that night in Arles.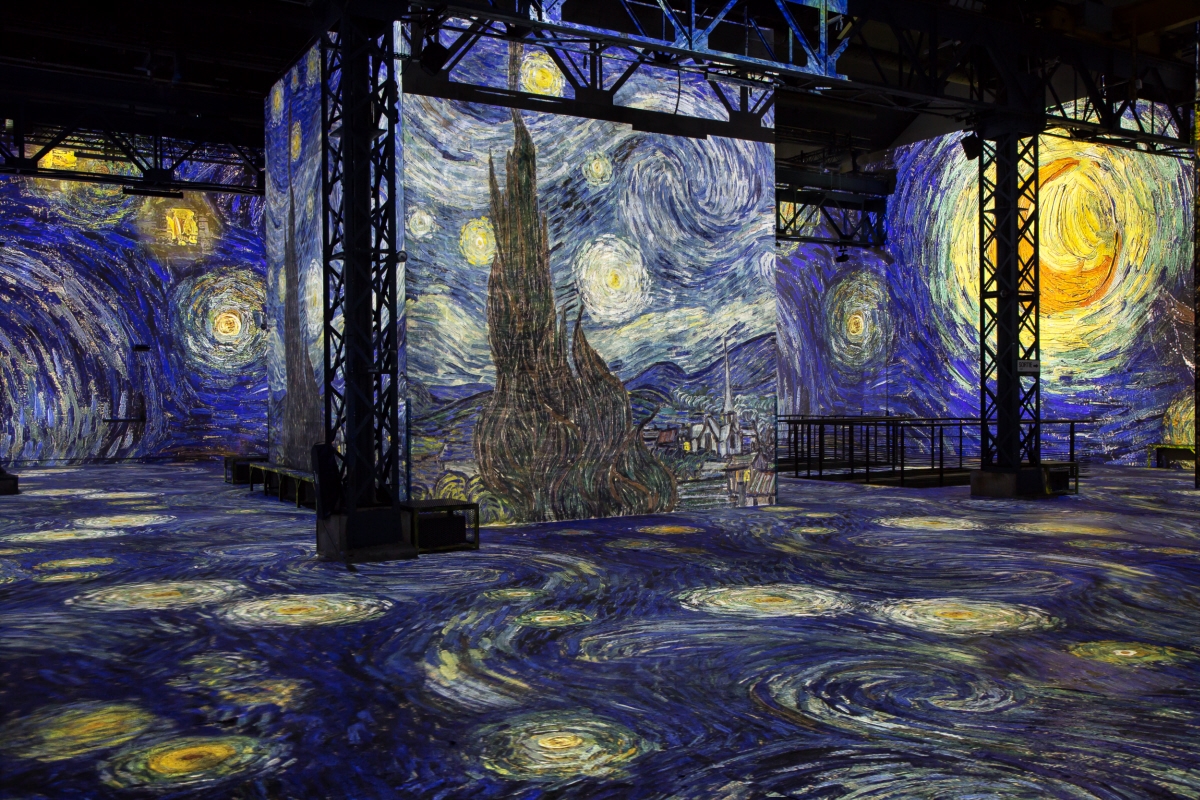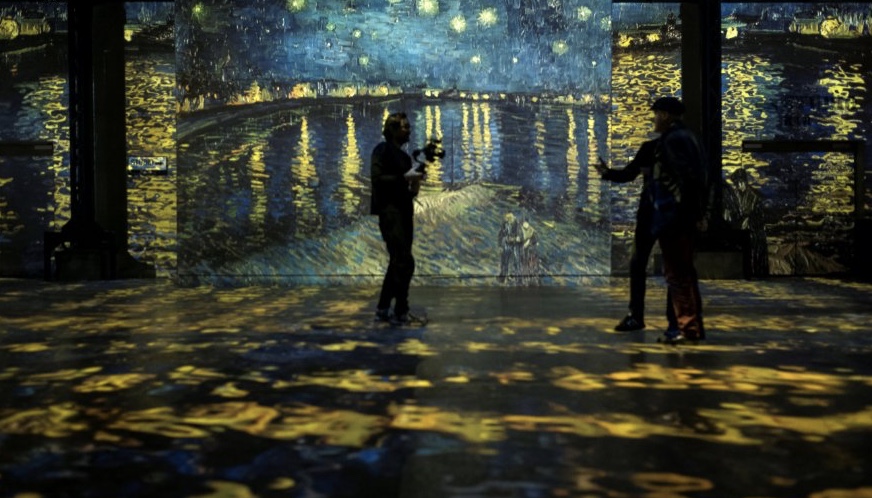 This "exhibition" in the Atelier des Lumières digital museum tells about the artist's life, how his style changed from Paris to Saint-Remy-de-Provence. His still lives and sunny landscapes are interspersed with drafts and fragments of self-portraits. And all this is accompanied by a sensual musical selection from opera arias to Nina Simon's hits. For 35 minutes you, despite dozens of other people in the hall, are left alone with the colors of Van Gogh and make a stunning immersion in his works of art moving along the walls in a space of 1500 square meters.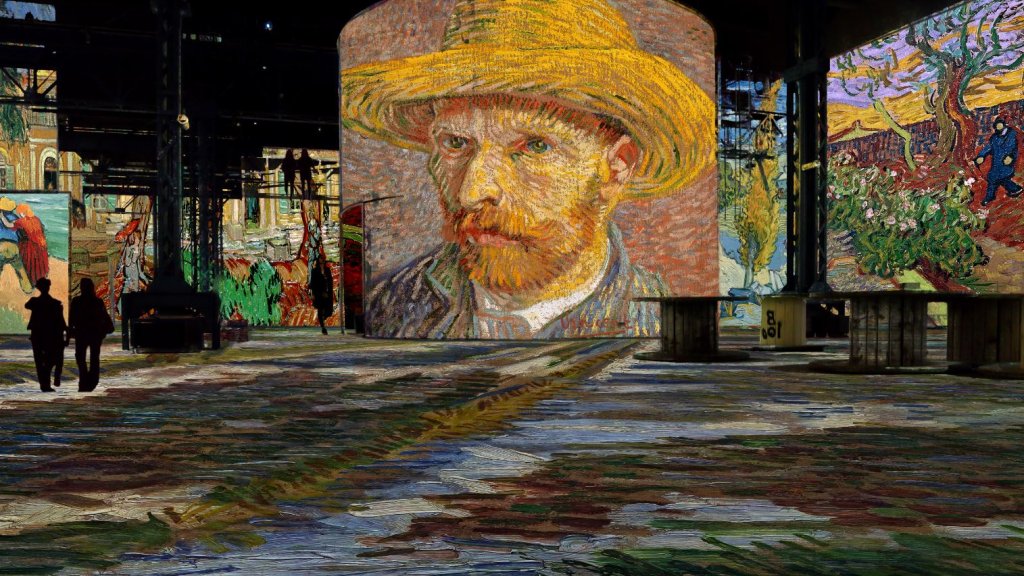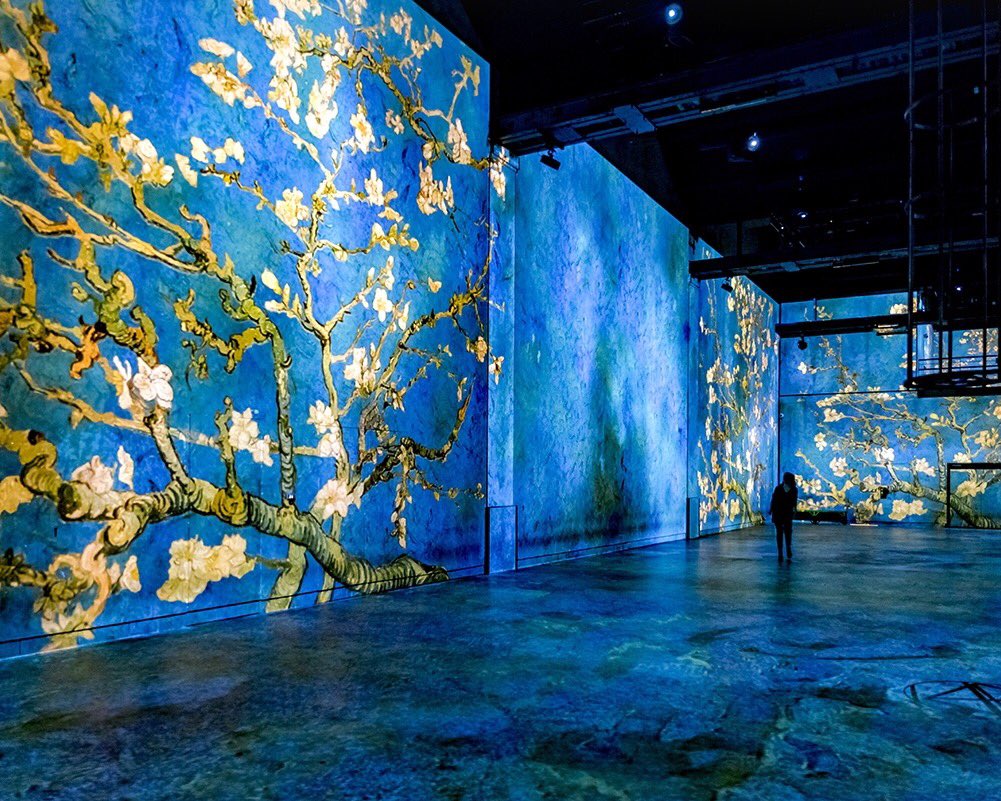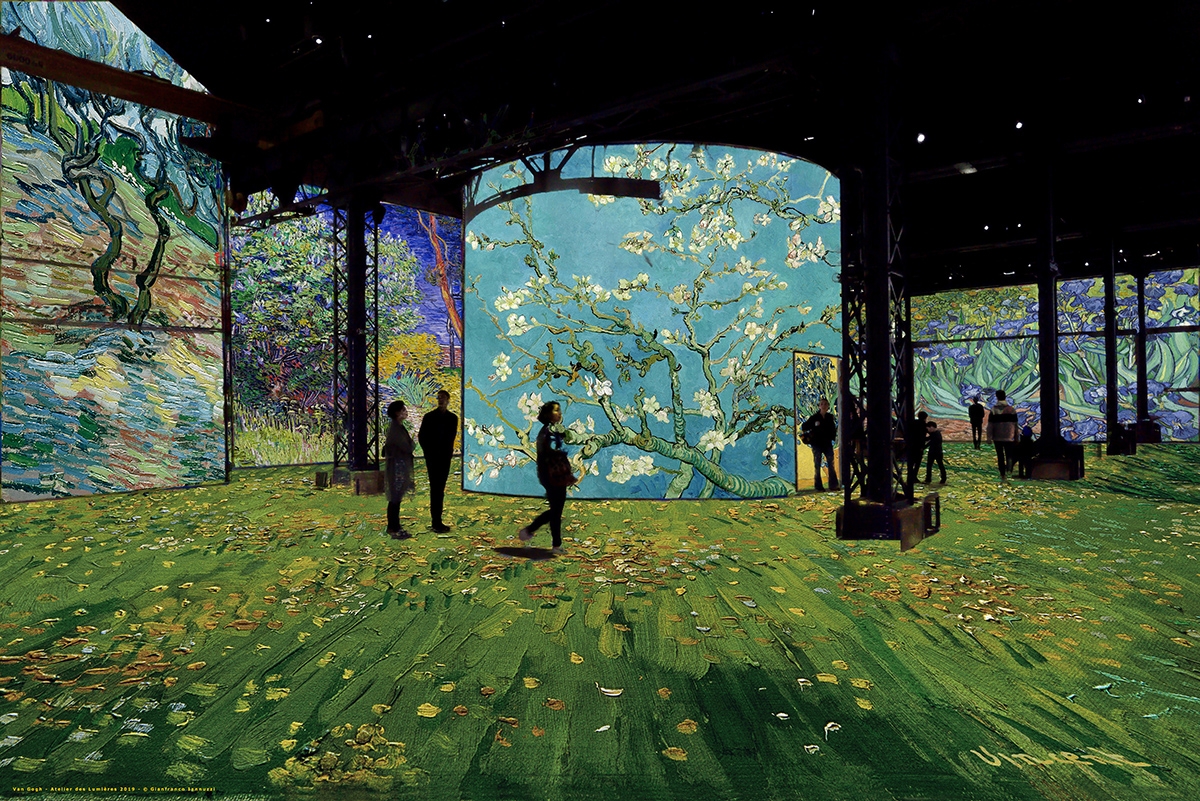 The creators of the exhibition are Gianfranco Jannuzzi, Renato Gatto and Massimiliano Siccardi. It will be open until the end of the year, December 31 inclusive. And believe me, this is something that is worth a look in Paris.