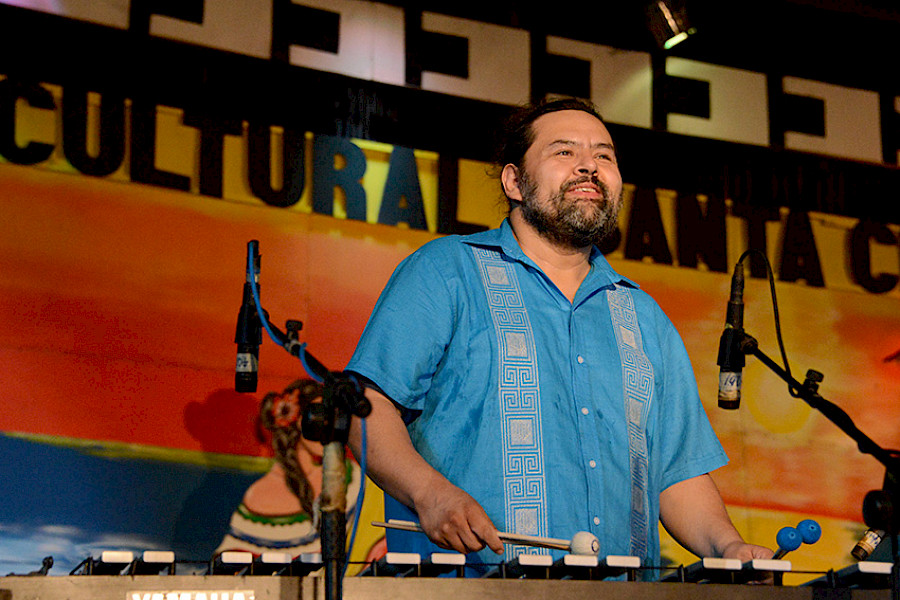 For over than 30 years Javier Nandayapa plays on marimba – the national Mexican instrument, the relative of xylophone. He participated in various international festivals worldwide – from Denmark to UAE and from France to Japan. His background counts more than twenty years teaching of art of playing on marimba to young performers in Mexico and eight years as the artistic director of the International festival of marimba players of the State of Tabasco. This summer Javier Nandayapa gave a concert in Baku within the anniversary concert tour over 17 countries of Europe, Asia and America – and answered our questions.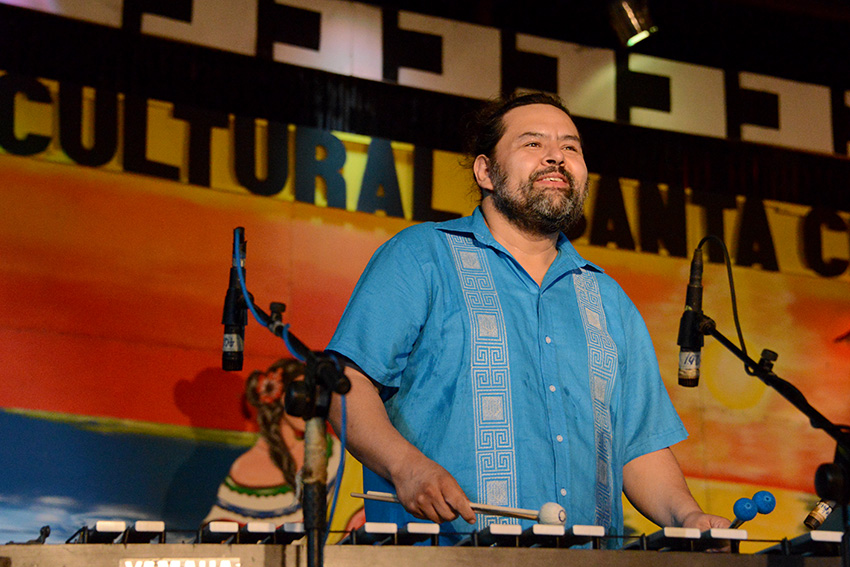 How did you discover music for yourself?
It was natural because I was born in family of musicians, and our family – already the fifth generation – for more than hundred years keeps secrets of production and playing on a marimba.
Have you ever wished to play some other instrument?
To be honest, I tried to play other instruments too, but marimba is a part of our family. We come from the southern Mexican state of Chiapas where marimba is the main musical instrument. I, as well as my brothers, I listened as it sounds already in my mother's womb. Music runs in my blood.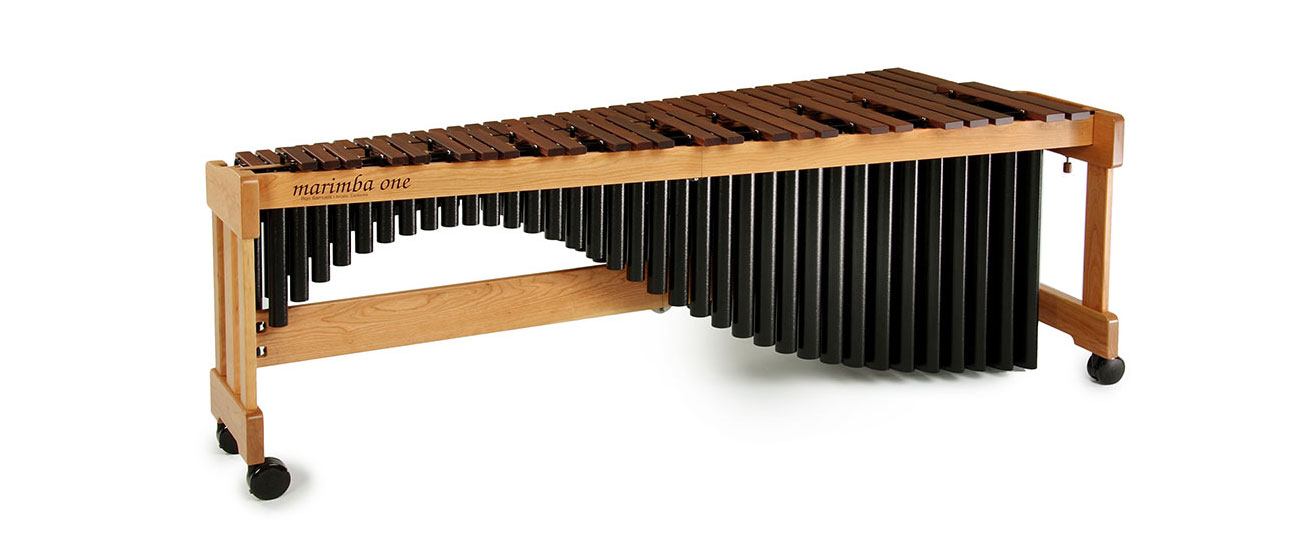 You perform on the stage for already 30 years, what is it like? Have you ever thought of leaving the stage and doing something else?
I never had a single doubt in 30 years. Though there were some difficulties. Now I am, how they say, a "freelancer", I am a free musician. And when there were economic fluctuations, difficulties in Mexico, I did have some troubles. But despite this I never doubted my choice of the profession.
You also teach lessons for young marimba performers. What is the most difficult and the most interesting in teaching?
I don't teach constantly, I have temporary contracts with different organizations or training centers. Generally, it's easier to teach children, than teenagers – they are obsessed with modern technologies and float in the clouds all the time. And today's youth likes to get everything the fastest and easiest way, and in a century of modern technologies it's not a big deal to find any information. And I try to teach my students that in order to become an artist, who gets invited to many countries and who travels all over the world they have a long and arduous way to go.
Do you think of your audience while playing on stage, or you just abstract and enjoy the process?
On the stage I enjoy the music I play, but it does not mean that I completely dive into it. The artist needs to feel that he is liked by his public.
You participate in various international festivals and represent Mexico at the international level. Do you feel some responsibility towards your country, does this excite you?
Of course! I represent both the whole country, and my family - this is a great honor and pride. My father also played on a marimba and was a much respected person, in 1996 the Mexican government awarded him with a national prize of fine arts. Me and my brothers toured around the world as a Marimba Nandayapa band and just were in Japan at the moment... and we were very proud of our father. I am very glad to bring this art to Baku and present it to the Baku audience for the first time.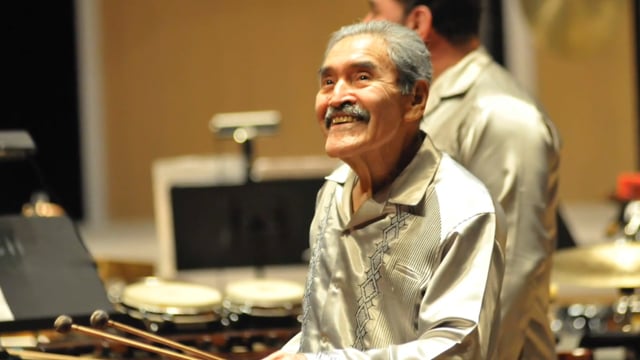 Зеферино Нандаяпа
What music do you listen yourself? Does it affect your play?
I consider myself a music lover. At one moment I can listen to jazz, the other period to folk or orchestra, symphonic or chamber music. In far 90's I admired manner of performance of the jazz musician Aziza Mustafazade, and now I am in Baku... And the other day I visited museum of Mstislav Rostropovich. When I was young I gathered experience by listening to his music. All the music that I listen influences my play: in my repertoire it is possible to mark out some compositions with folklore and jazz elements... in Mexico I am often invited to jazz festivals.
Do you have your favourite compositions?
Argentinean composer Pablo Aguirre is close to me by spirit, I perform his works for already six years. I could endlessly listen to his "Concert in the name of peace". During my whole musical career I cooperate with Jesus Martinez. In recent years we released the joint CD "Retrospective" where we collected the best works from seven previous disks.
Do you listen to your music, for example, on the road, in earphones?
No, by the way, this makes me different from my colleagues. I listen to my music only at sound recording studio, then I put the records away and I do not touch them anymore. Except for work "Concert in the name of peace" and the chosen works from "Retrospective".
You play with your wife, did music bring you together?
Yes. We met at the musical festival in Mexico City, and we are unseparable for 15 years since then.
Is it hard to live, create and work together?
It has its flaws, especially in everyday life. We raise our son, he is a schoolboy, and since we are in Baku, he already missed five weeks of classes. We are musicians, we don't have a full-time job and fixed daily routine, therefore our day today can differ from tomorrow very strongly. If I leave to run my errands, I cannot know for sure when I will be back, as well as my spouse. We have more freedom, we depend only on ourselves, but at the same time some negative points may affect our child
Since we speak about your child, would you like him to follow your footsteps and play on  marimba?
Of course, I would like our son to continue family tradition, but I leave the choice to him. And in this case I follow the example of my father. All his sons became marimba players, but they were never forced to.
It's your first time in Baku, how do you find the city and Baku audience?
People are very hospitable, very warm. The only thing that I regret is that I do not know Azerbaijani language. Last night we arrived from Tbilisi to Baku, and were asked on the bus about where are we from and so on. Passengers were mostly Azerbaijanis and though we could not answer them, they still invited us to eat together. It was very nice that despite a language barrier, we could feel this warm and hospitality.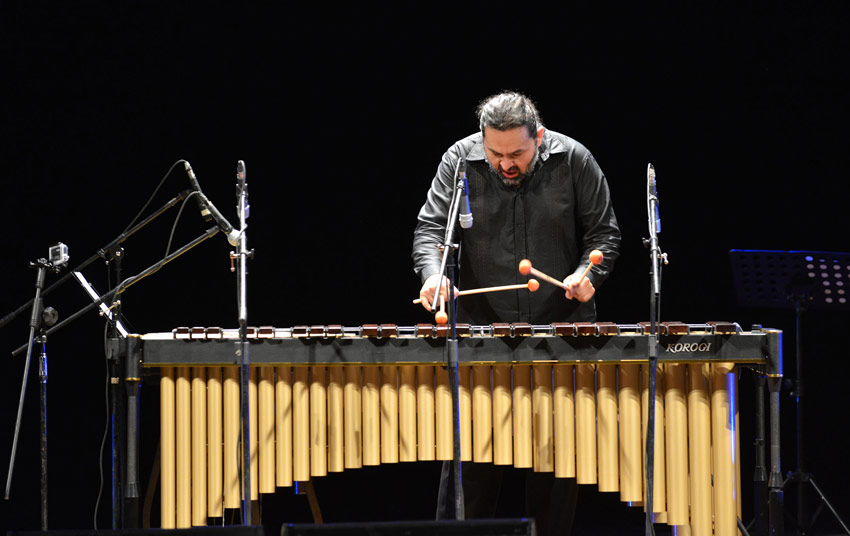 Interview: Guzal Kamaletdinova
Photos: Press