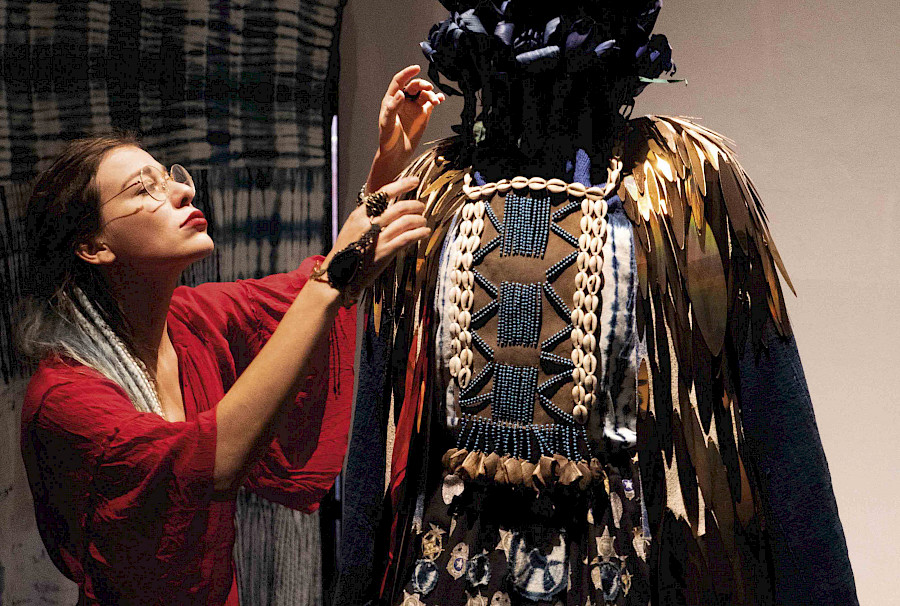 Gunel Eva, an artist and educated director, travels the world, talking about Azerbaijan, absorbs different cultures, reinterpreting them, and shares her views with the world through paintings, cinema, and now clothes.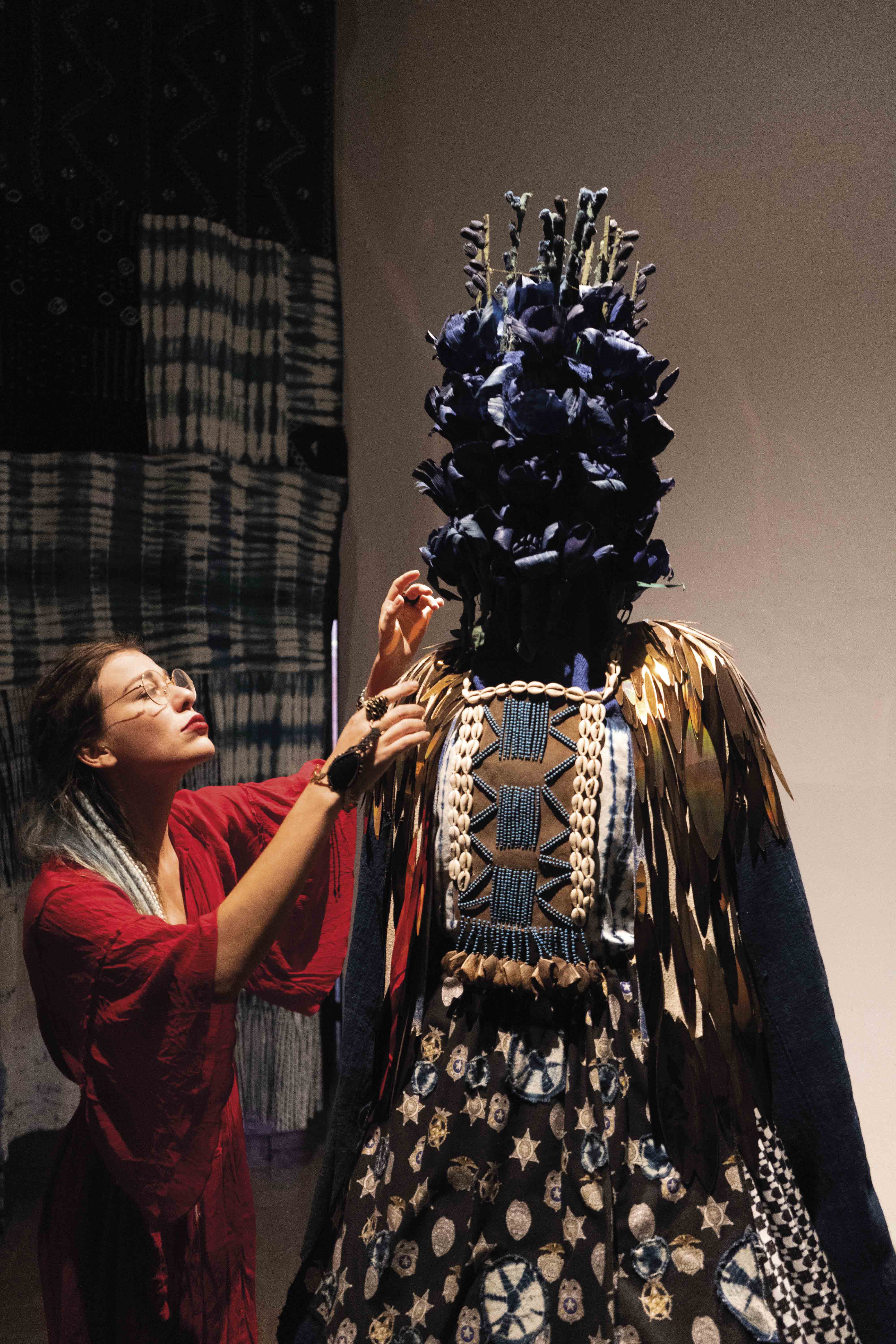 How did art appear in your life? 
I was very lucky with my parents: they instilled the love of art in me from childhood. My father collected a huge collection of books on impressionism, and from my mother, I inherited the love of cinema. Of course, as a child, I understood little in the stories of Tarkovsky and Fellini, but even then I was fascinated by the movement of the camera, lighting, staging and how art influenced the world around me. I began to paint with oil from the age of five and since then I haven't let out the brush. I tried and continue to try myself in different directions: cinema, digital art, animation, sound design. So far, my hands have not reached a metal sculpture, but I want to learn. I like to paint with oil on canvas, all alone, to express myself completely. My other projects related to cinema or fashion require teamwork, but this is also interesting to me.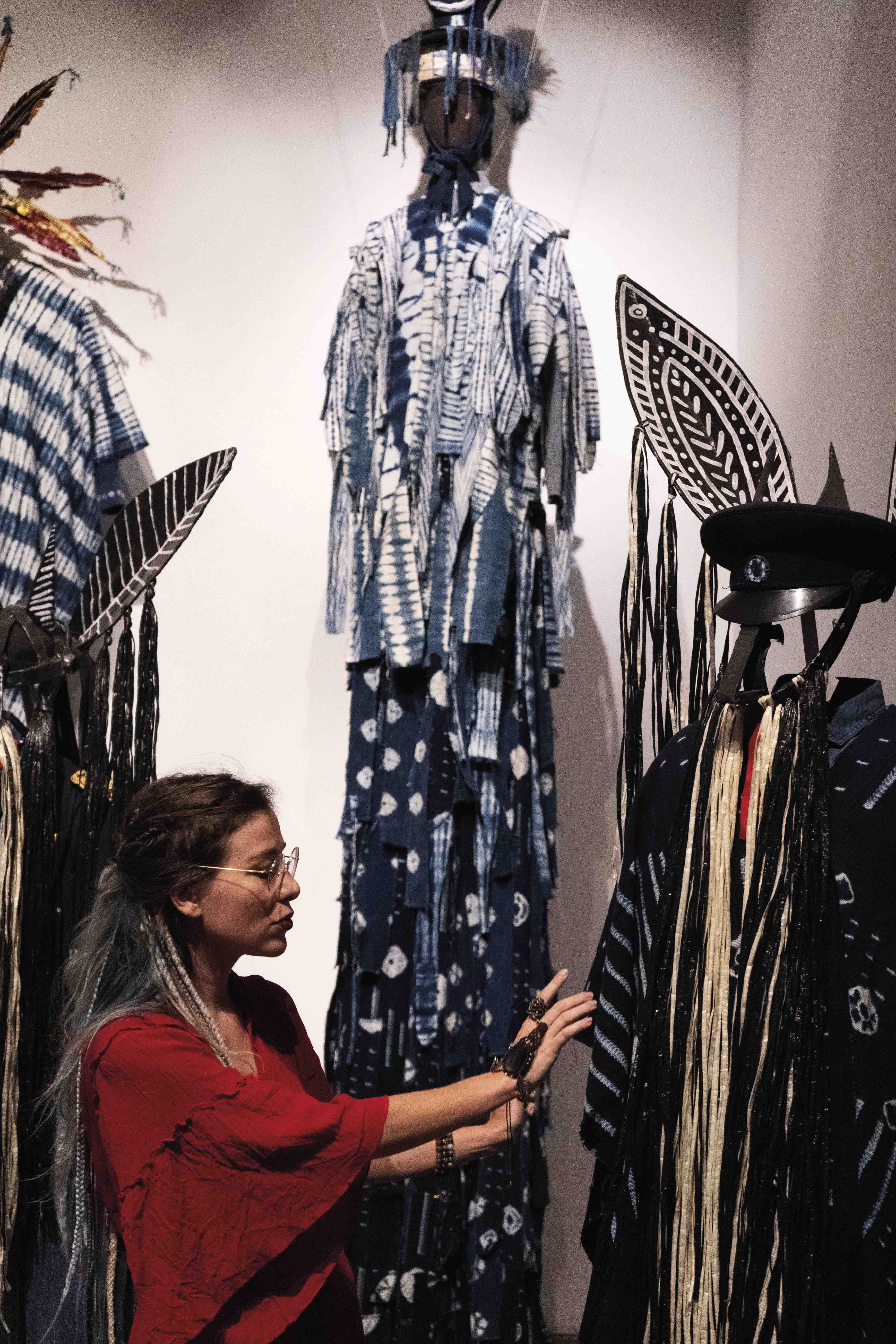 What did you decide to do in the end?
I think it is very useful to continue to evolve, revealing new talents, so I can not say that I stopped, or ever will focus on one thing. At the moment I am engaged in several projects: feature film, art-culinary show, where dinners are presented as a work of art, and recently launched a new project – to create a clothing line, it now occupies the bulk of my time.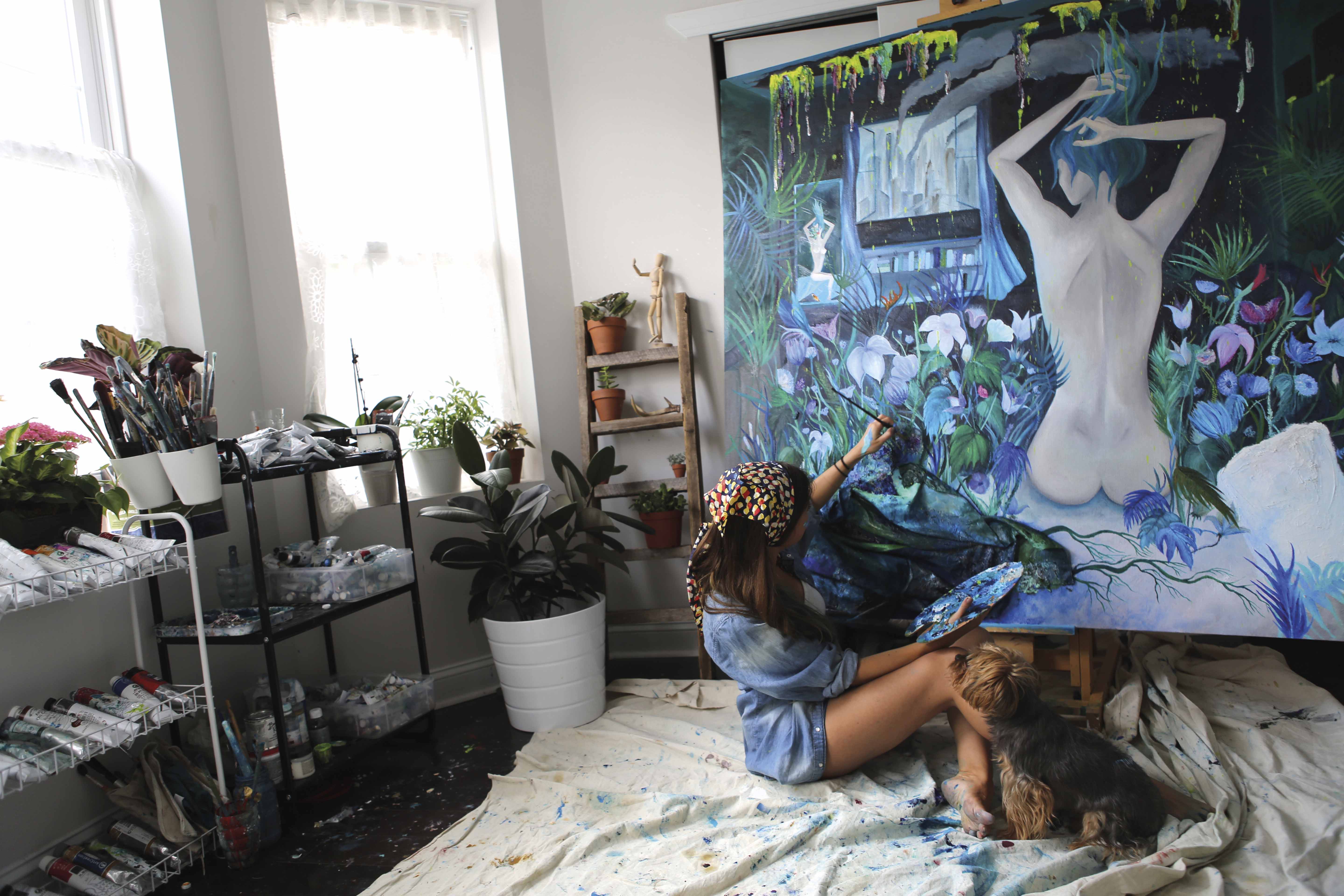 Blue colour occupies an important place in your life. Why blue?
I am fascinated by the blue pigment, as it is rarely found in nature. There is something mystical about it! When we think of blue in nature, the first thing that comes to mind is the sky or the ocean. Their dark blue colours go beyond measurement, they are associated with a bottomless depth... According to statistics, blue is the favourite colour of most people. I think of it as a reflection of our relationship with the ocean: in the end, we all came out of the water.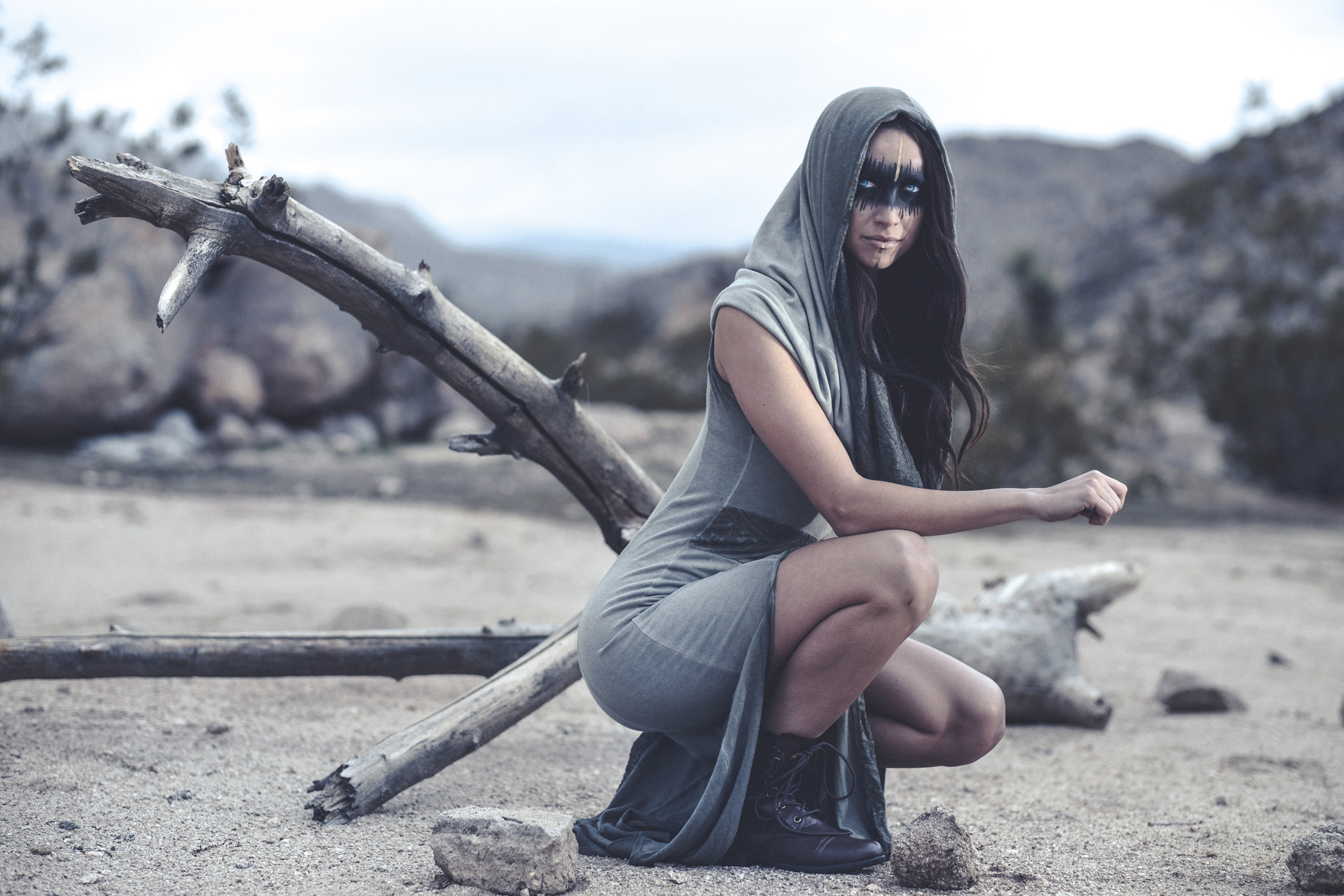 At what point and why did you decide to create a clothing collection?
When we think about what destroys our planet, we forget that fast fashion takes second place in this destruction. Dyes and pesticides that are harmful to humans and generally to the Earth are used to create fabrics. We cannot get rid of plastic, but we can stop supporting its production. Therefore, I decided to create clothes from fabrics that do not harm but help maintain harmony with the environment. Everything in the universe is interconnected: caring for personal health implies the health of the world around us. I think the expression "No harm" is very appropriate here. I work only with natural fabrics from cotton, bamboo and silk and, of course, I choose fabrics myself.
What is it dedicated to, what is your clothing inspired from and for whom?
I am primarily an artist, so just making clothes seemed boring to me. My plans did not include being an ordinary fashion designer, I wanted to remain an artist and director. Therefore, I created a whole world inside my brand. Imagine, each model of clothing that we create has its own story: where it comes from, what inspired its creation.  My world is a post-apocalypse, where our planet began to attack people in revenge for the fact that we tormented it for so long. And in this world, heroes are fighting to restore harmony between man and nature. Each month, our gunel.co website will describe a new story about this world and the people living in it. Clothing buyers will become part of this world, a kind of warriors of the world, and at the same time look like the Jedi of our post-apocalyptic world.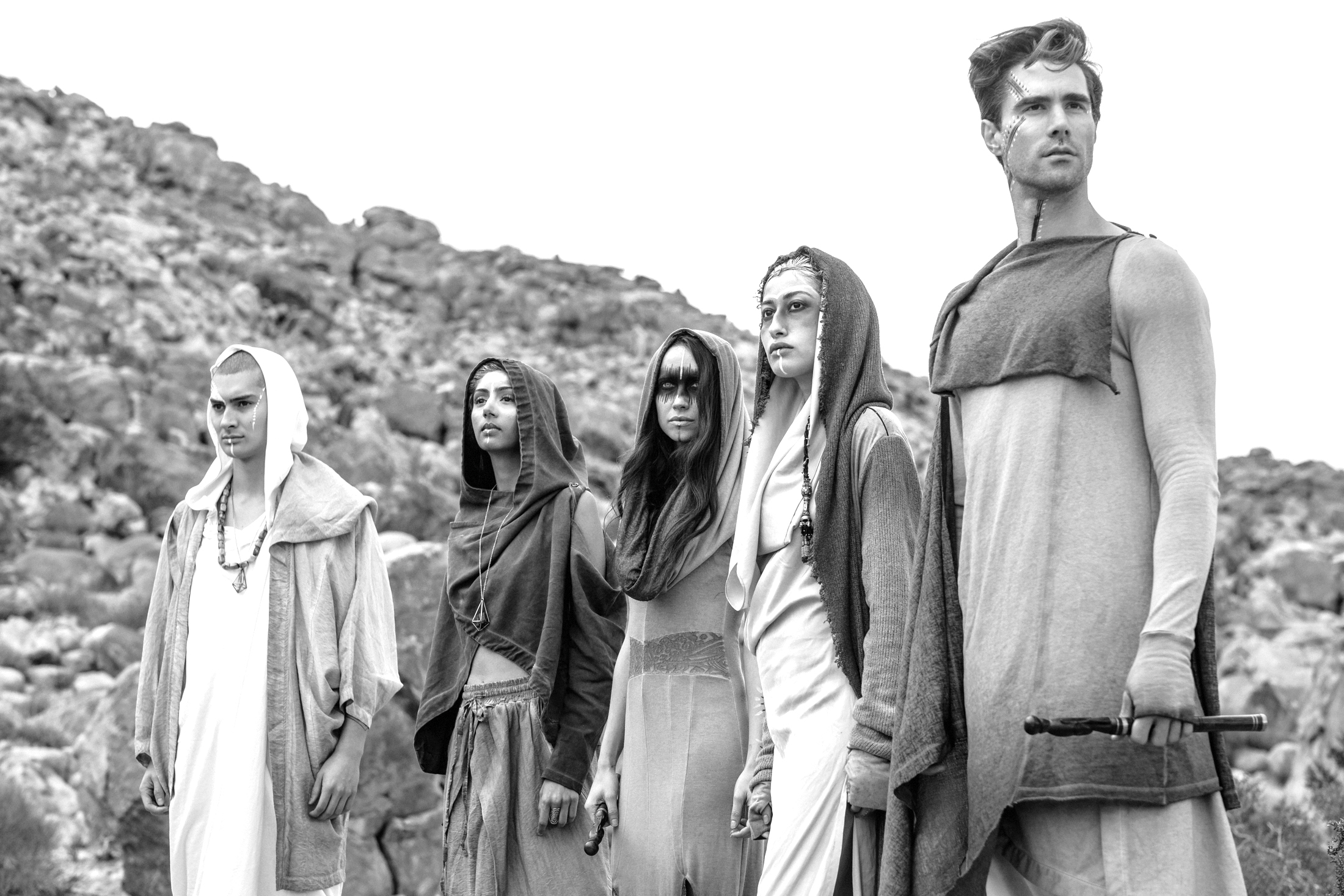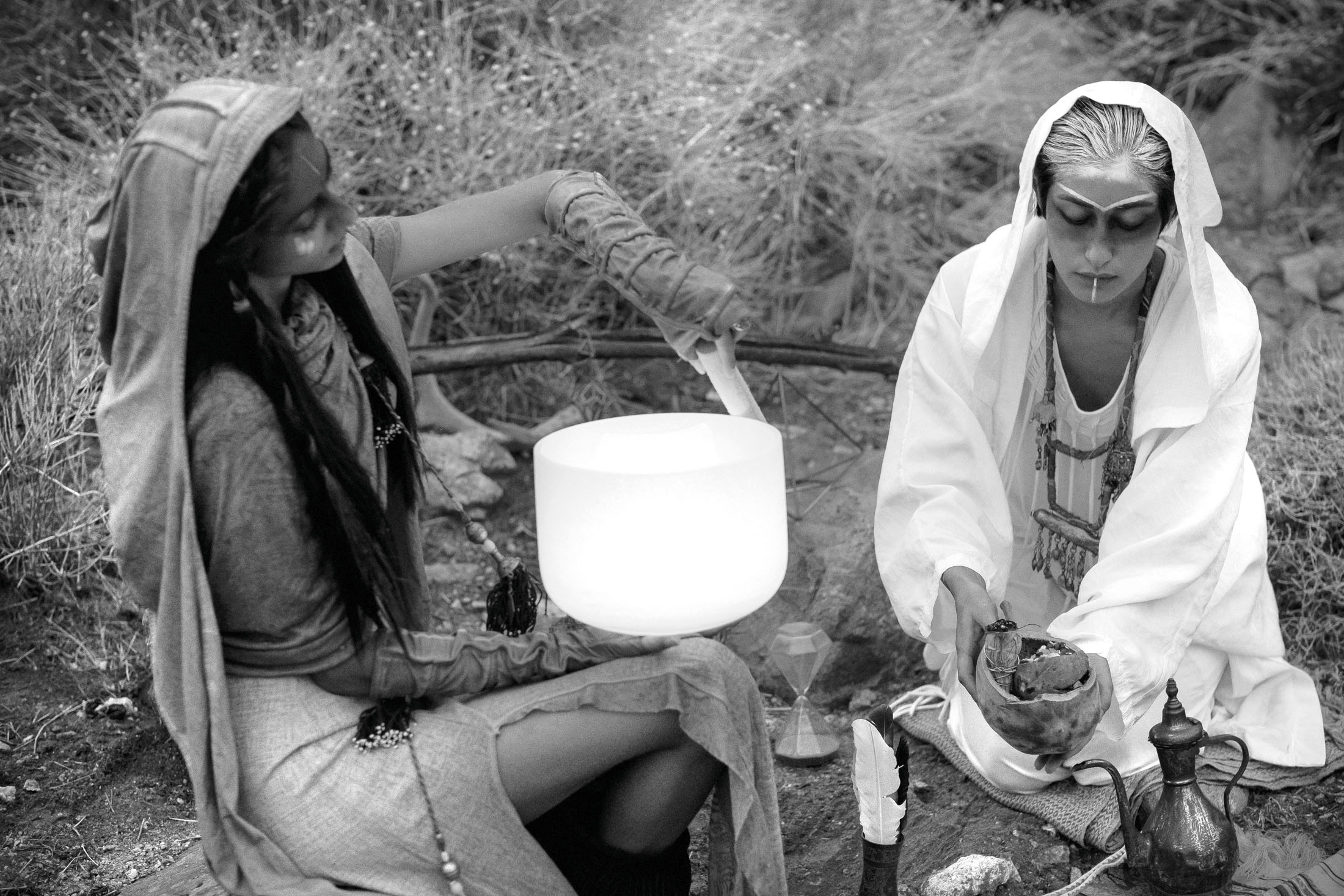 Your collection is not quite usual clothes. Do you think it will find a place in everyday life?
I live in Los Angeles and I can safely say that my clothes here have their own lives and their customers. For example, we have already sewn all orders for the Burning Man festival.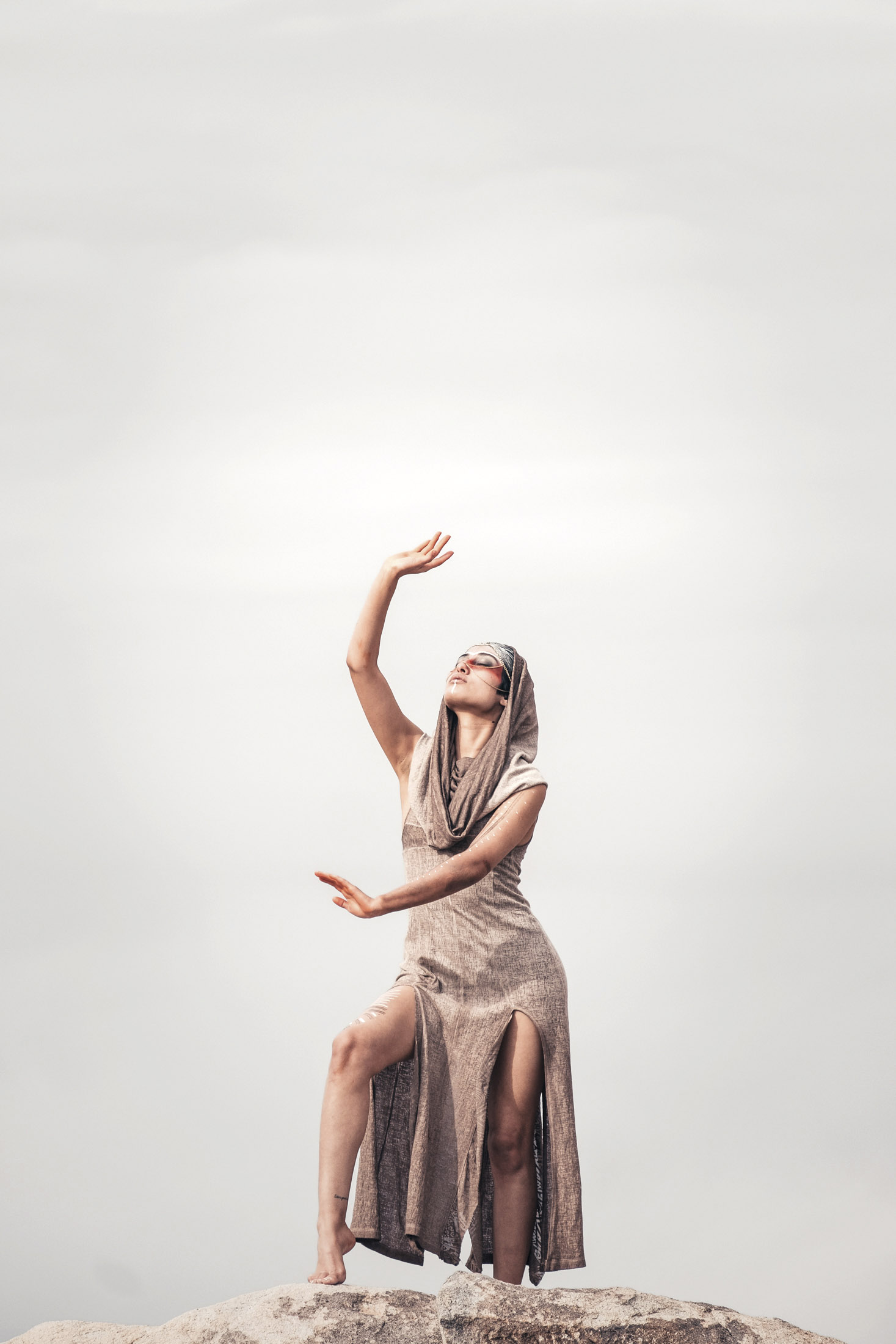 Why did you decide to get away from norms and standards?
I do not understand the meaning of these words: "norm", "standard"... We enclose ourselves in a framework that does not give freedom to the imagination, spiritual development. I believe that for each type of people you can find something in which they will feel comfortable. My clothes are made of synthetics-free fabrics, it is very soft, creates a feeling of comfort and at the same time looks like a Jedi robe. Why not?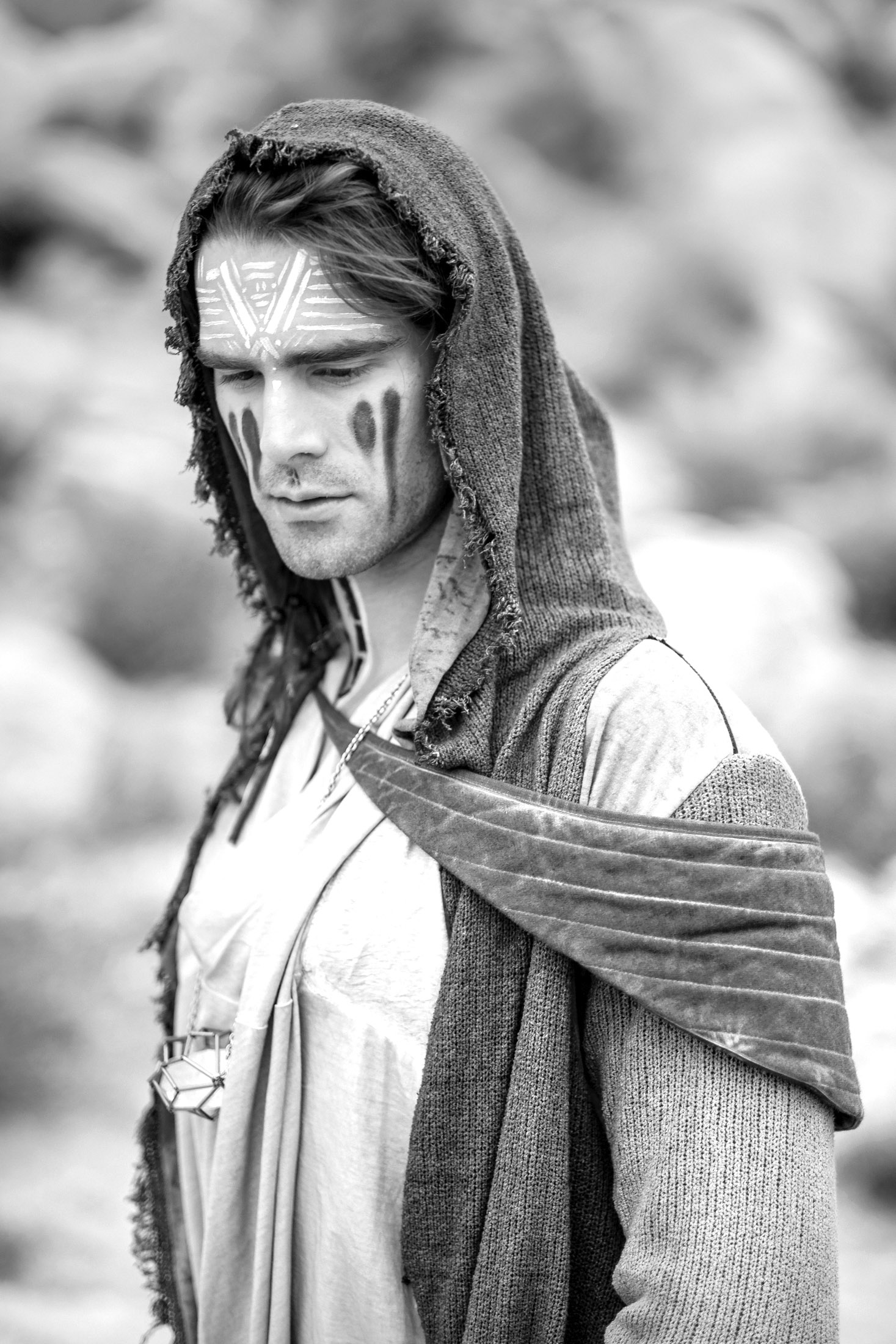 Do you think that only professional designers should engage in fashion and art, or is this area open to everyone?
The key to success is inner fire. To achieve something, you must believe in yourself and not listen to conversations that you can't do it just because you don't have a special education, or money, or simply because "it won't work".
What did you realize in the process of creating the collection? Maybe some knowledge was not enough, or vice versa – did something help?
I have no education as a clothing designer. I thought as an artist and created, trusting intuition. It used to be that the fabric itself prompted the design. An experiment is always either success or failure. I learned a lot from my mistakes and am very grateful to fate for my defeats. A man does not grow if he does not make mistakes. Therefore, making a mistake, I try to learn from this, so as not to repeat it anymore. Do not be afraid of the new. Inspiration is a kind of risk because it means taking yourself out of your comfort zone, putting you in a situation you've never been to before.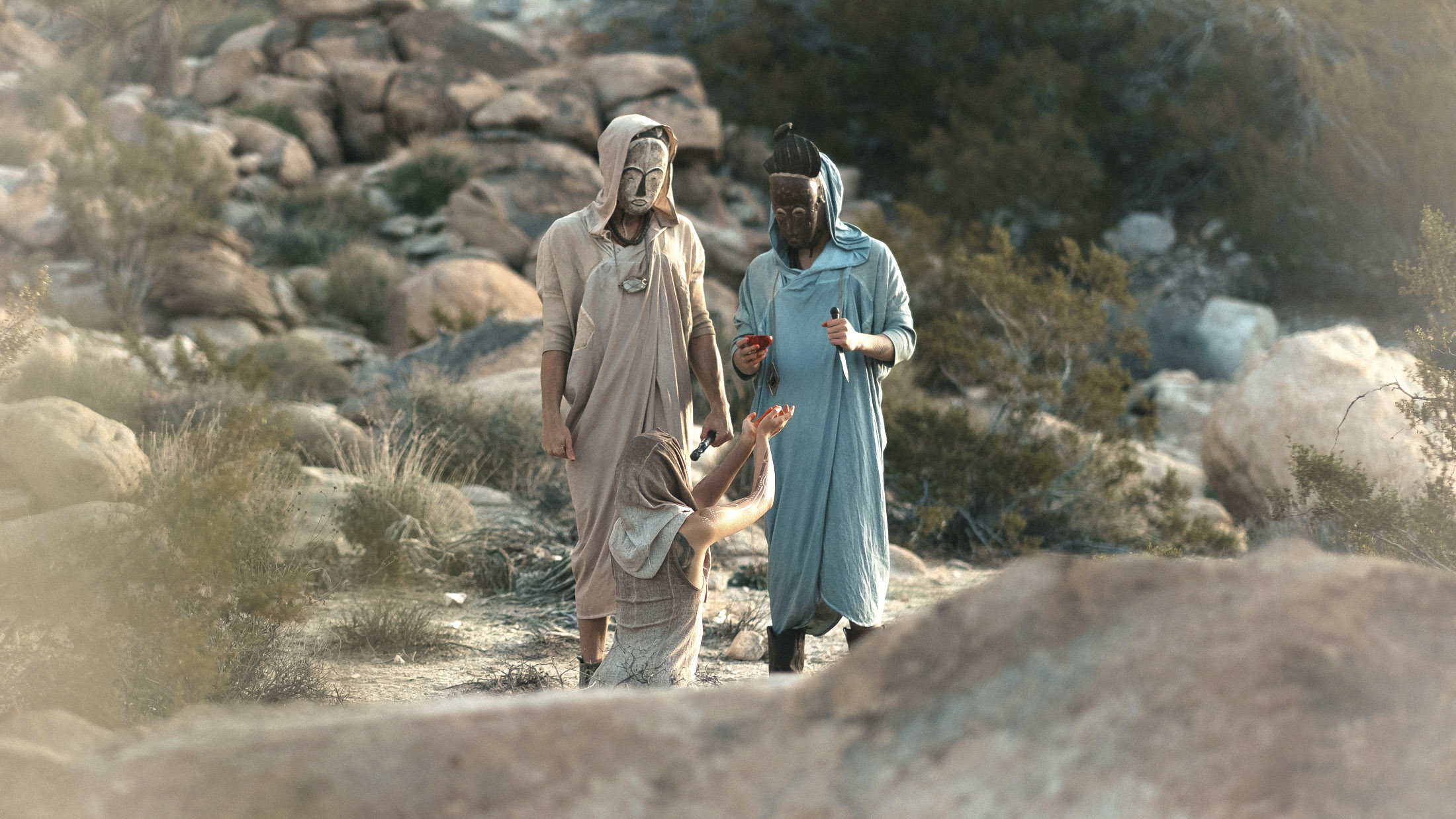 What story do you remember the most about working on the collection?
It so happened that, travelling around Turkey in search of natural fabrics, I came across a shop where products made from natural cashmere and cotton were sold. In the corner stood a loom, apparently from the Middle Ages come.  The owner of the shop himself weaved on it. As it turned out, eleven generations of his family were engaged in the preparation of the yarn and the creation of fabrics – this skill was inherited.  Before me was not just a weaver: it was a man in love with his job! It seemed that he was not working, but was playing some kind of musical instrument. He even agreed to give me a master class working on a loom, and weaving was just as interesting as a painting... This story inspired me to put together a team of people who are as much in love with their work as this Turkish weaver.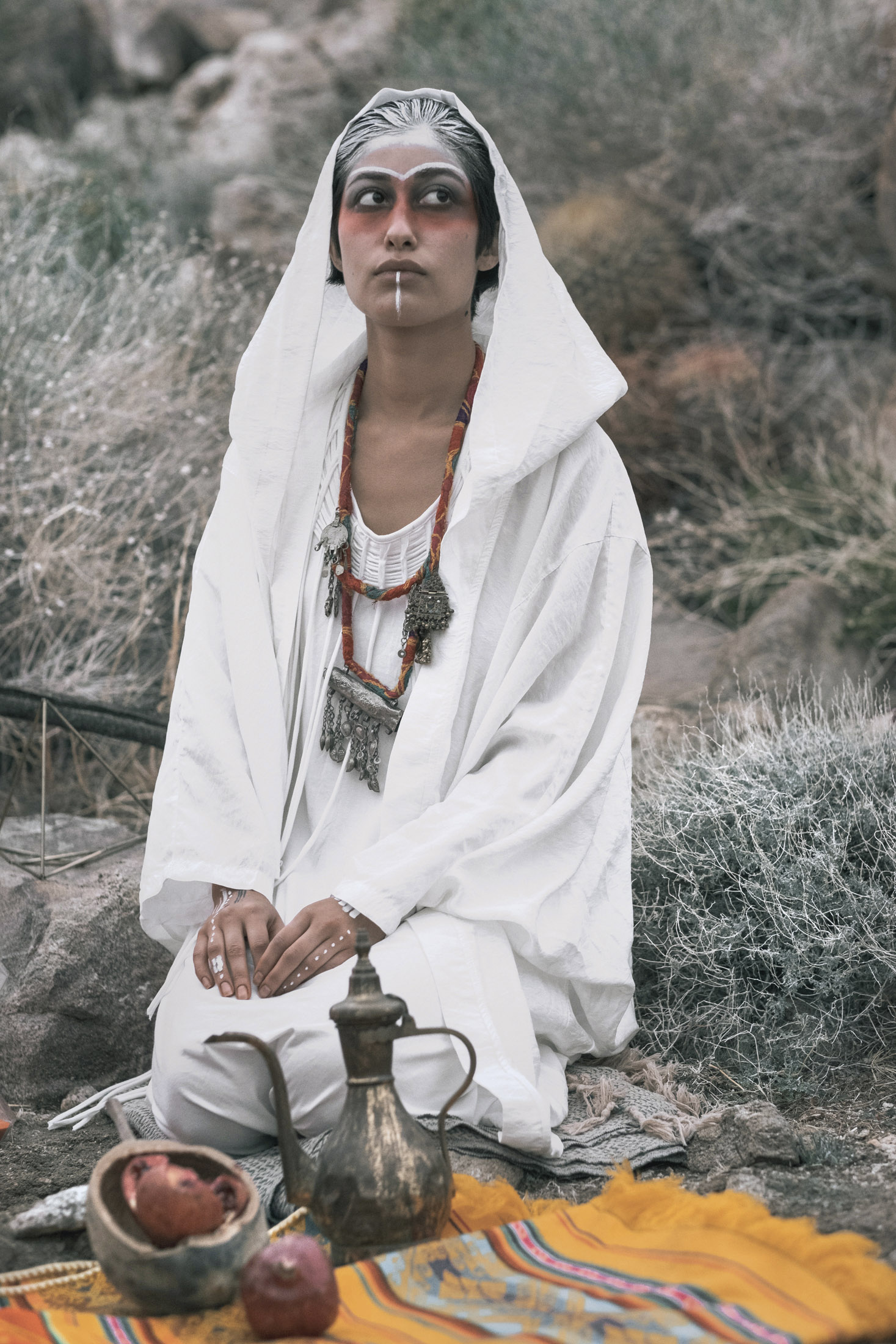 Have you had any experience with fabrics? Why is it so important for you to personally participate in this?
I believe that if you get down to business, you need to know it in detail. When I make films, I know everything about the camera and editing. To speak the same language with the people you work with, you need to know their work at a professional level. I also believe that buyers have the right to know how the clothes they purchase are created.
How do you share your native culture abroad?
Over the years, I have become accustomed to asking about where Azerbaijan is and what is special about it, and I often spend history and geography lessons. I want people to know about my country, and not just because I was born there: I believe that Azerbaijan has such a rich and unique heritage that it needs to be opened to the whole world so that it can take its rightful place in the global influence on the art world. And I did not find anything better than to show this, revealing the elements of our rich and ancient culture through history. In my brand, I created a world in which many elements of the native culture were reflected. The name of each piece of clothing in Azerbaijani language represents an element of our planet, each of our short films has passages telling the history of my country. As part of the brand, we are shooting a series of short films: they will come out every few months, presenting the world of "Atala". This is such a planet where warriors of light defend the ancient knowledge of weaving. The creation of this universe allows me to combine important elements of our culture, and one of the main stories takes place in the Land of Fire.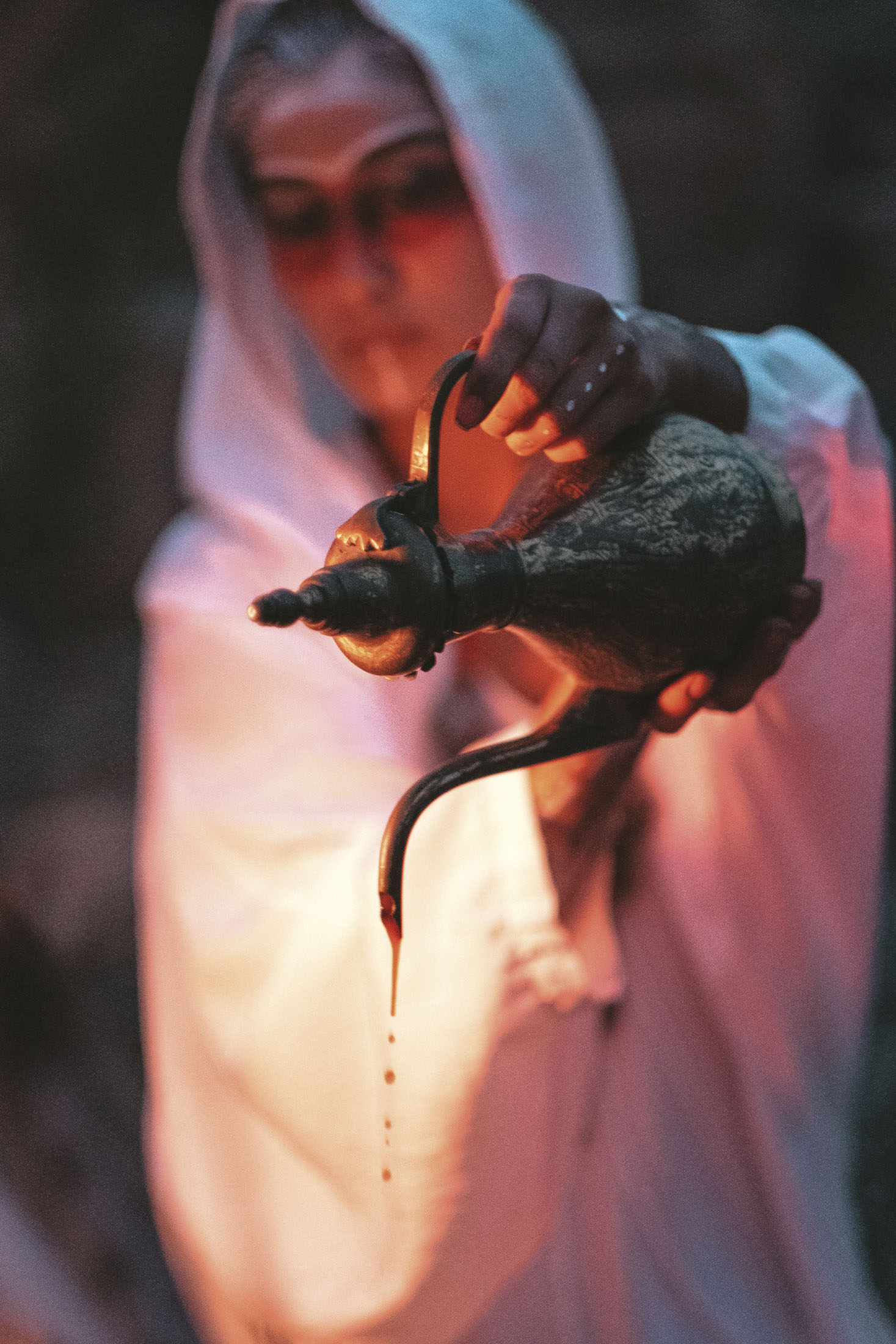 When will the collection be released? Where do you plan to introduce it?
A website where customers can order the clothes is already working. Then pop-up shows will be held in Los Angeles and New York. I hope to present the collection in my native Baku. The world that I create is closely connected with the culture in which I grew up. Each collection consists of five name elements, and all of them are Azerbaijani. For America, this is beautifully exotic, and for me – nostalgia for the house and pride in oriental roots.
What from Azerbaijani culture do you value most?
I love our music, especially jazz, I often acquaint foreigners with the compositions of Vagif Mustafazadeh. What an invaluable gift he made to our culture!
Do you think to continue working in the fashion industry?
I just started to work in this direction. I have already prepared new sketches. Soon I'll go to Mexico to get acquainted with the technique of working with natural dyes using ancient, Aztec-era technology... Recently I learned about a company that creates skin from... pineapples. I'd like to experiment with this. I am sure that this concept will develop.
Interview by Nigar Orujova
Photo by Gunel Eva
Material was published in the 58th issue.