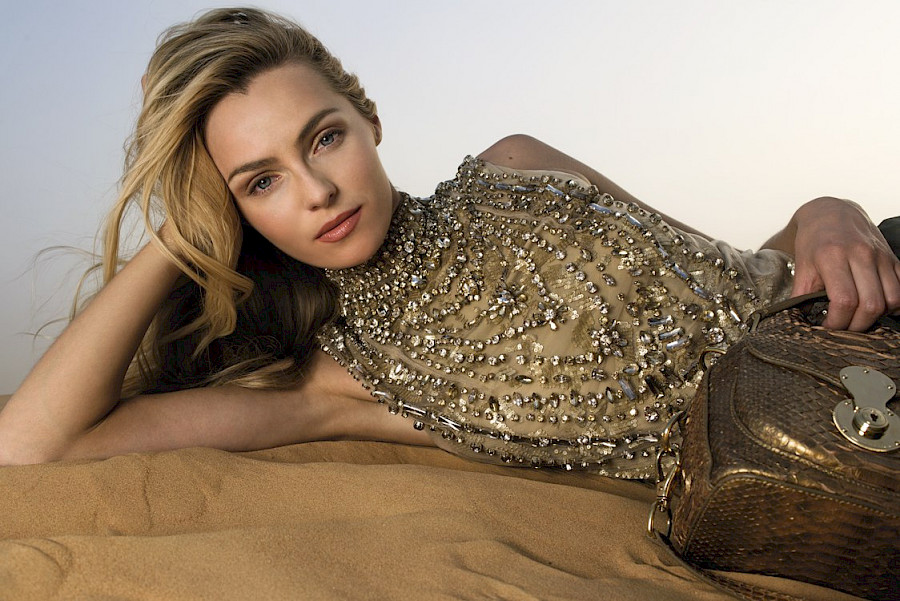 Born on a military base in Siberia and raised in Russia, today Valentina feels herself like a citizen of the world. Once upon a time, her dreams were limited to reading glossy magazines and watching TV shows about fashion. She could not even dream in her sleep that one day she would collaborate with world-famous fashion brands such as Calvin Klein, Balenciaga, and then will be the face of one most iconic fashion brands – Ralph Lauren.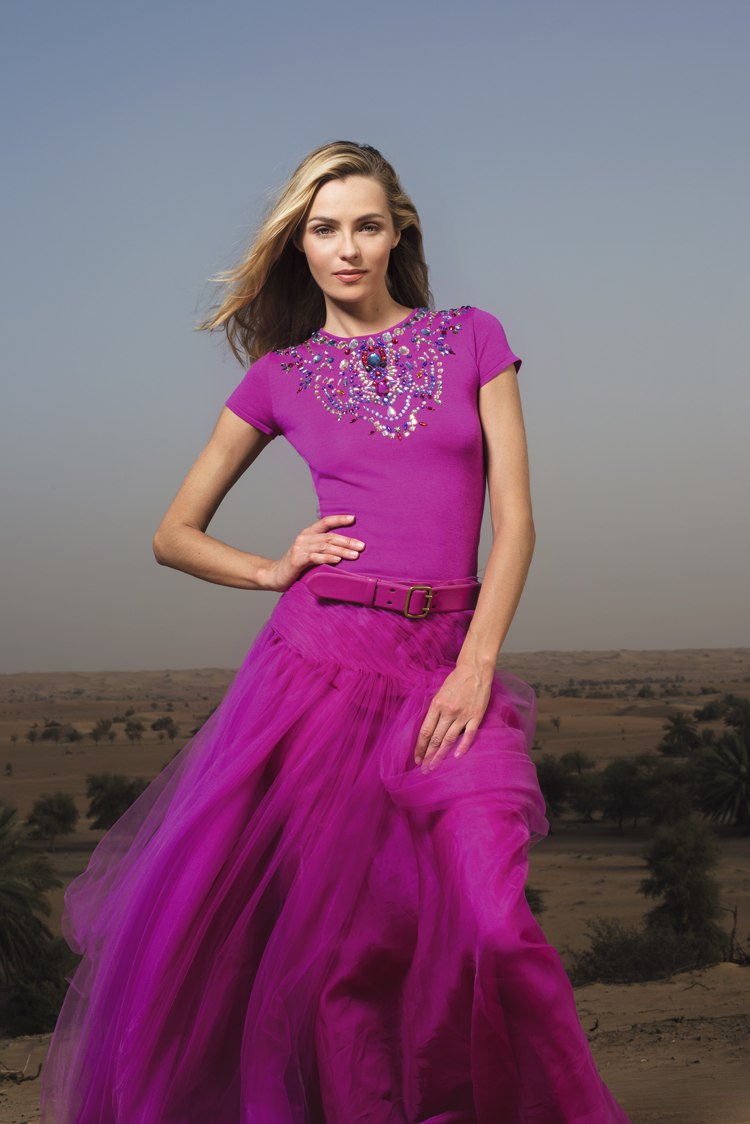 Today her professional background includes covers of such world fashion editions as Vogue Spain, Vogue Latin America, French Vogue, Elle Italy, Harper's Bazaar Japan, Elle Brazil, Elle Mexico, Elle Germany, Elle Spain, Elle Italy… She worked with outstanding fashion photographers, among which are Patrick Demarchelier, Bruce Weber, Steven Klein and David Sims…
For already twelve years you represent the outstanding fashion house Ralph Lauren. Did you dream about it as a child?
As a child, I dreamed of becoming a stewardess. I liked that they always look fabulous: well-tended, beautiful and attractive!
So how did you end up at the top of the model business?
At the age of 16, I was noticed by agents, but since I didn't dream of becoming a model, this meeting didn't lead to anything. However, my friends and family advised me to go to modeling school, because I was the tallest and skinniest in my group. I never thought I'd have a chance. They also convinced me to take part in an elite model competition. I waited more than five hours among hundreds of candidates and saw with my own eyes how many beautiful, promising contestants one by one were dropped out of the contest. I became a finalist, but I was never invited to participate in the international final. But after all, one of the jury members singled me out and gave me an exceptional opportunity to break through the world of model business. That's how my career began...
Today you are "in the flow" of the modeling industry. What personal characteristics should a model possess in order to be successful and stay at the top all the time?
It takes a lot: professionalism, punctuality, the ability to be kind to everyone, because you constantly meet clients and work with them, if you are lucky, multiple times during your career. You need to stay focused and know your market. You also need to be in a good relationship with your agency... I think successful models feature a very good sense of business.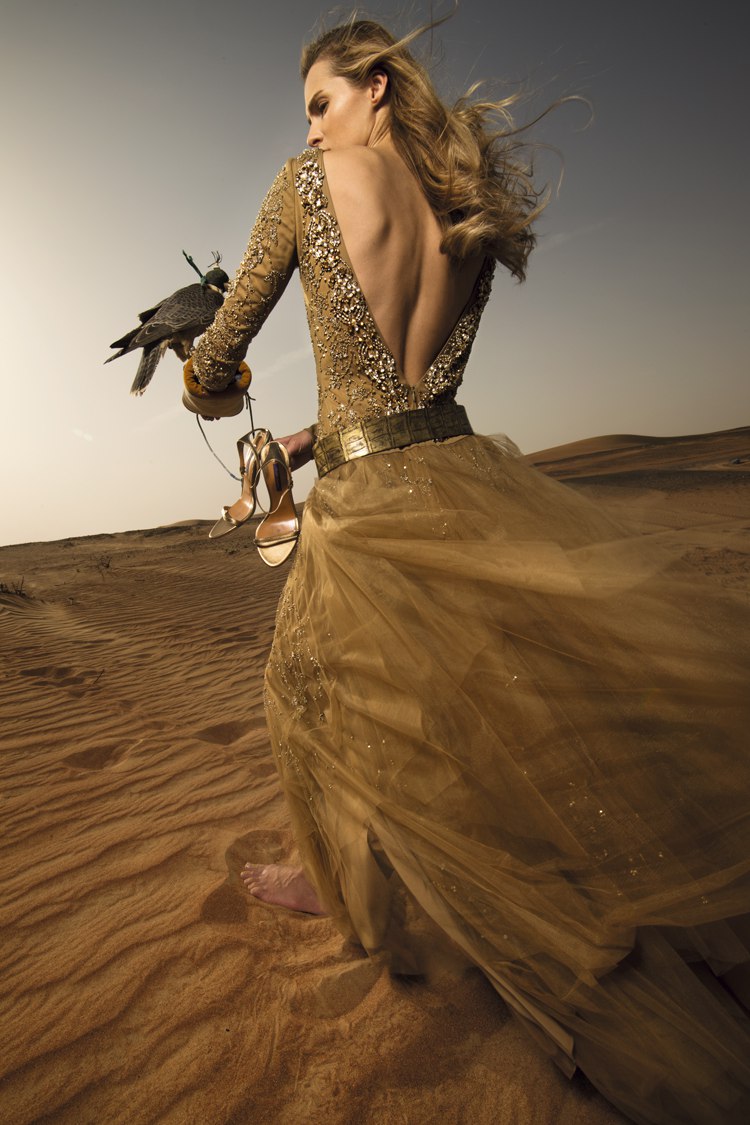 Some people do not take seriously modeling career, although it is actually a very hard business, especially considering that you always have to be in good shape and mood. What can you say about this?
It's true, models always have to be in a good shape: our job is to look good. I have "lazy" days, I honestly confess – I don't always wake up with "motivational" thoughts. But it's life! I live every day trying to find something positive, in any situation I just keep going forward.
How would you describe Ralph Lauren's style?
For me, Ralph Lauren is an eternal classic. It is an internal style that reflects the choice of lifestyle. It's all about the relationship... It's a charm.
What do you prefer to wear? What is your formula for perfect clothes?
Silhouette and shape are very important to me. I don't like baggy clothes unless it's adequately matched with everything else: for example, super skinny jeans with ankle boots on high heels  and a cool oversized sweater, add sunglasses, a hat and a bag on a long strap... I've been enjoying the denim look lately. I think it's really cool and sexy.
You've been living in New York for a long time. Do you feel like an American?
I feel like a citizen of the world. I don't like clichés, they limit personality. I take the best from every culture and try to learn everything I can, absorb absolutely everything and gain experience. Life is short and I want to enjoy this "journey" without limiting myself.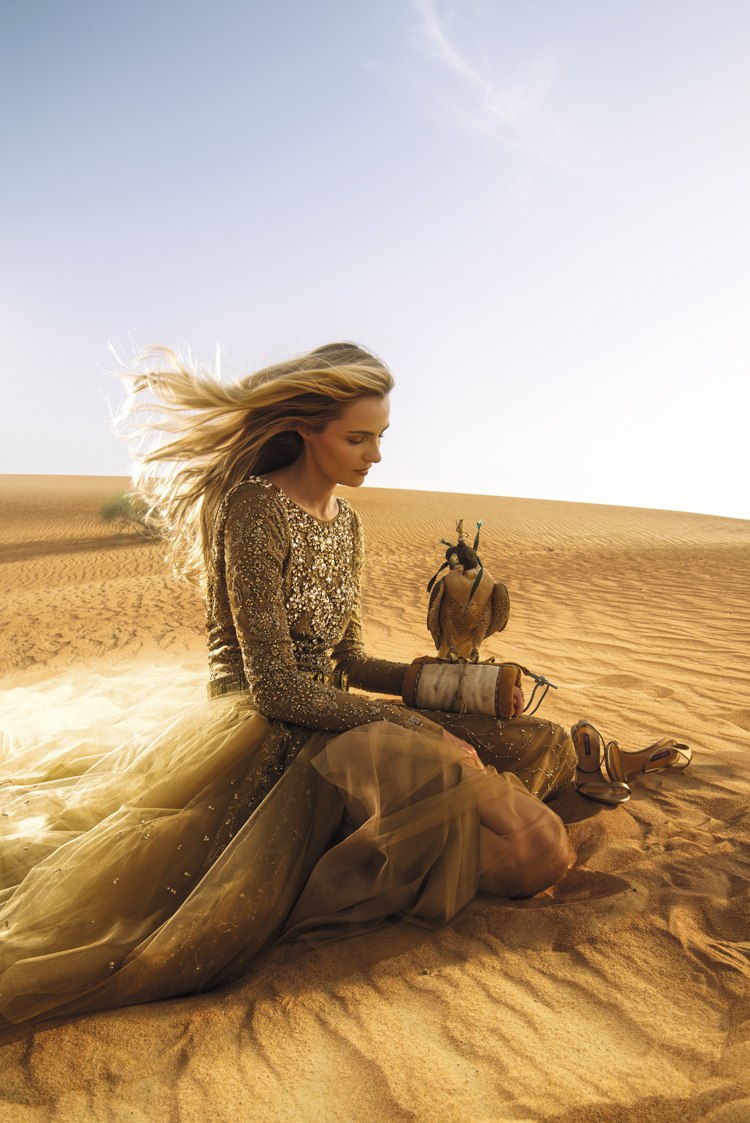 Tell me about "Your" New York. For most people it is a magical city and the center of world fashion. What is New York for you? Favorite places, cafes, streets?
Manhattan is the most fun, exciting and interesting place on earth! I fell in love with this city and I feel more and more at home here. I like to visit Sunday brunches at Cafe Gitane or Bar Pitti, drink juice at Juice Press, shop at my favorite ABC Carpet store, go to Ayurveda at Pratima Spa... But New York for me, it's so much more than Manhattan. I really like the northern part of it. I get in the car and go there for the weekend, walk, eat at local restaurants...
Have you ever thought about leaving the modelling business and trying yourself in another sphere? A lot of models leave their careers to star in films, work on television or somewhere else...
I love the modelling business and I want to continue my career as long as I can. At the same time, I focus on different projects. I want to dedicate more time to charity-related work. And I also want to open a cafe where only natural, healthy food will be served.
If you'd have the opportunity to change something in your life, start over, what would you do differently?
I wouldn't change anything. Good or bad – all my past experiences have me the person I am today. And I am deeply grateful for everything that I have in my life.
You run a personal blog, much of which is about healthy lifestyle and beauty. Have you found your personal formula of beauty?
I notice a big difference from the moment I started drinking fresh vegetable juices. They contain a huge amount of minerals and vitamins, which are the most important components of health, beauty and youth. I also add superfood to my diet: for example, products such as lycium, spirulina, bee pollen, chia seeds, acai... I lead an active lifestyle, do yoga, pilates, and do strength-training. I admit, I became a regular visitor of local farm markets for daily inspiration. And you can also meet me on a bicycle, hiking, dancing capoeira or taking pictures of something... And on those rare occasions when I don't enjoy nature, you're likely to meet me in karaoke.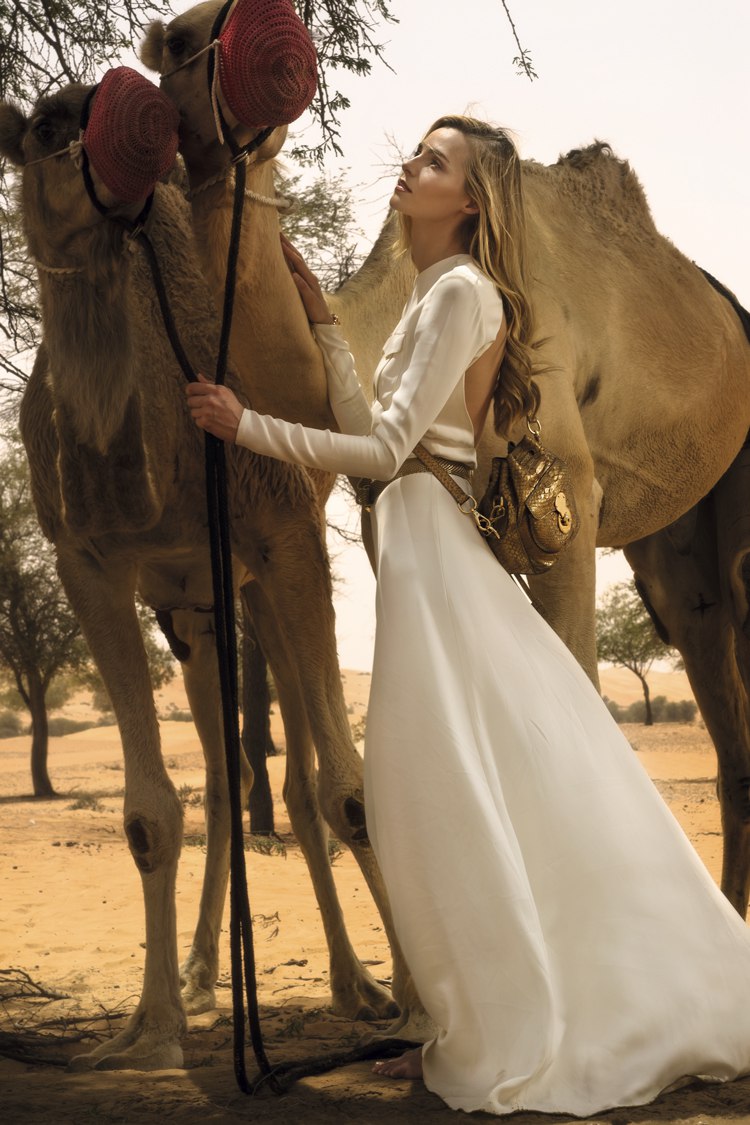 The best advice you've ever received?
I love Einstein's quote: "The person who follows the crowd will usually go no further than the crowd. The person who walks alone is likely to find himself in places no one has ever seen before".
Interview by Stas Karavayev and Nigar Nazarova
Photo by Olimpia Soheve