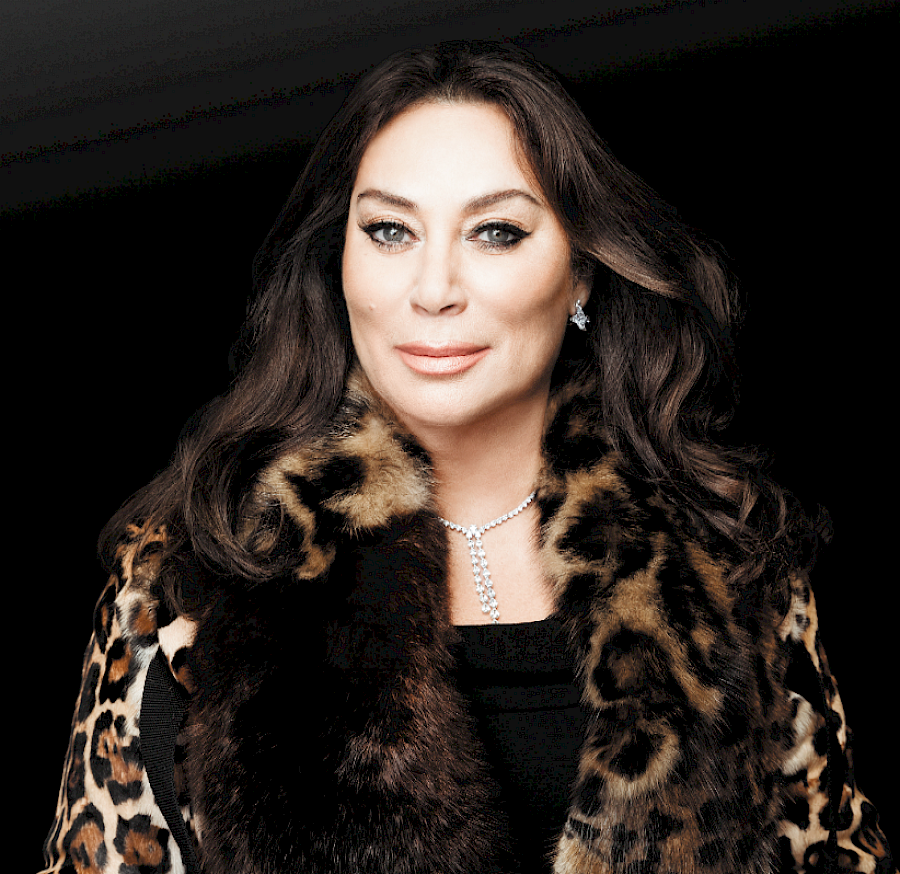 Emigration, life "from scratch", divorce from her husband and a young daughter in her arms, ups and downs, and a terrible diagnosis - cancer as the top of this... After such tests, not everyone will be able to keep kindness, not to lose a personality in himself. The heroine of our November issue succeeded. Fortune sometimes smiled at her, then turned away, but failures and troubles seemed to only harden her, make her stronger. In the incomplete thirty years, having a small child in her arms, in a foreign country Alla opened her business. Intuition, courage and, of course, intelligence and innate feminine charm helped her to do business and with honor come out of any situation.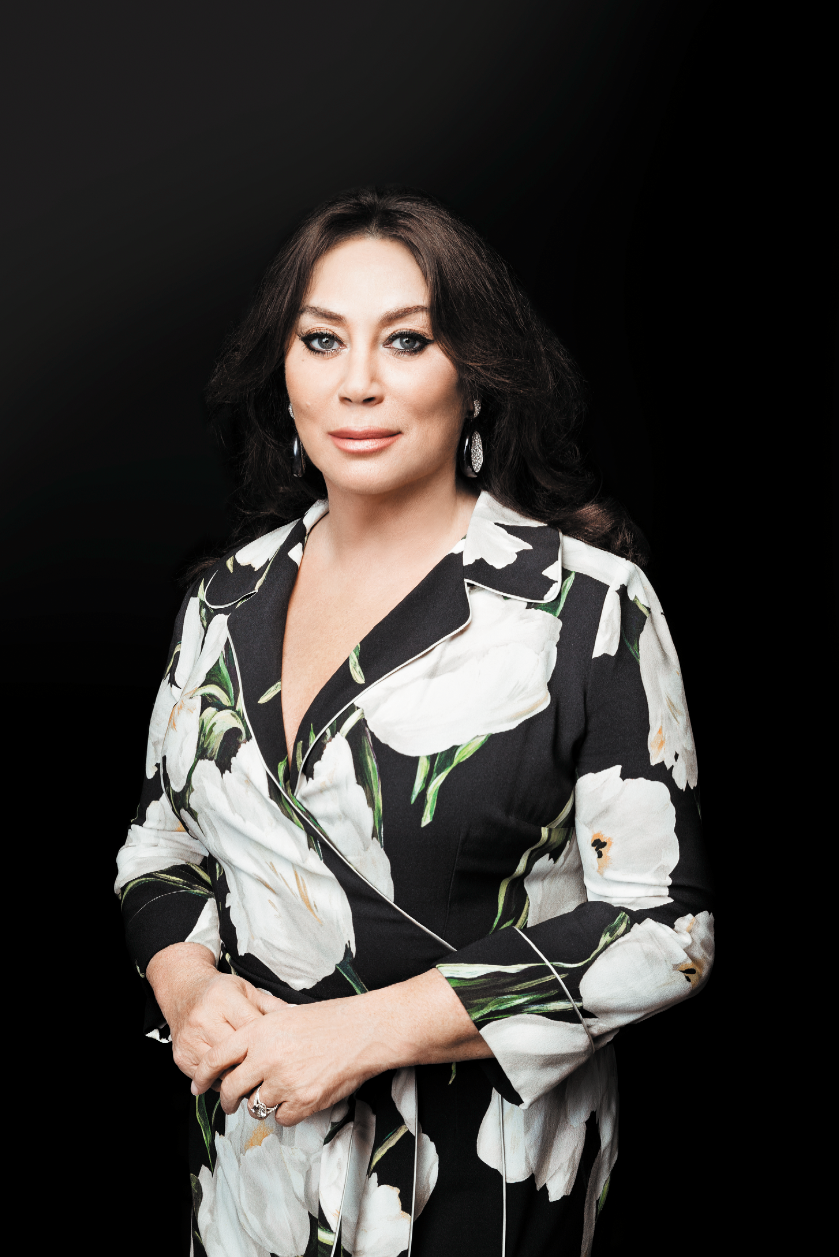 Today Alla Verber is the vice-president of Mercury, fashion director and buyer of the Moscow Central Department Store. She was embarrassed by a terrible illness that suddenly caught on, but she knew that she was needed for her daughter and managed to gather her courage. Thanks to her strength of character and positive attitude, she managed to challenge this sentence of fate, which she now remembers as a bad dream…
Now she is full of strength and energy, she has a wonderful daughter and two charming granddaughters, she is a successful business woman, a beautiful mother, grandmother, and also a housewife who is happy to cook for loved ones in her spare time, and has many friends. And all this - her own merit. Or is it a bit of a matter of luck? ..
One more thing: personally, after just one meeting with her, I had been somehow lightened all day, everything was going on as I wanted ... Probably, I myself, without noticing, borrowed from her the very same bright luck and positive. And I want to say: thank you, Alla Konstantinovna, for the truth!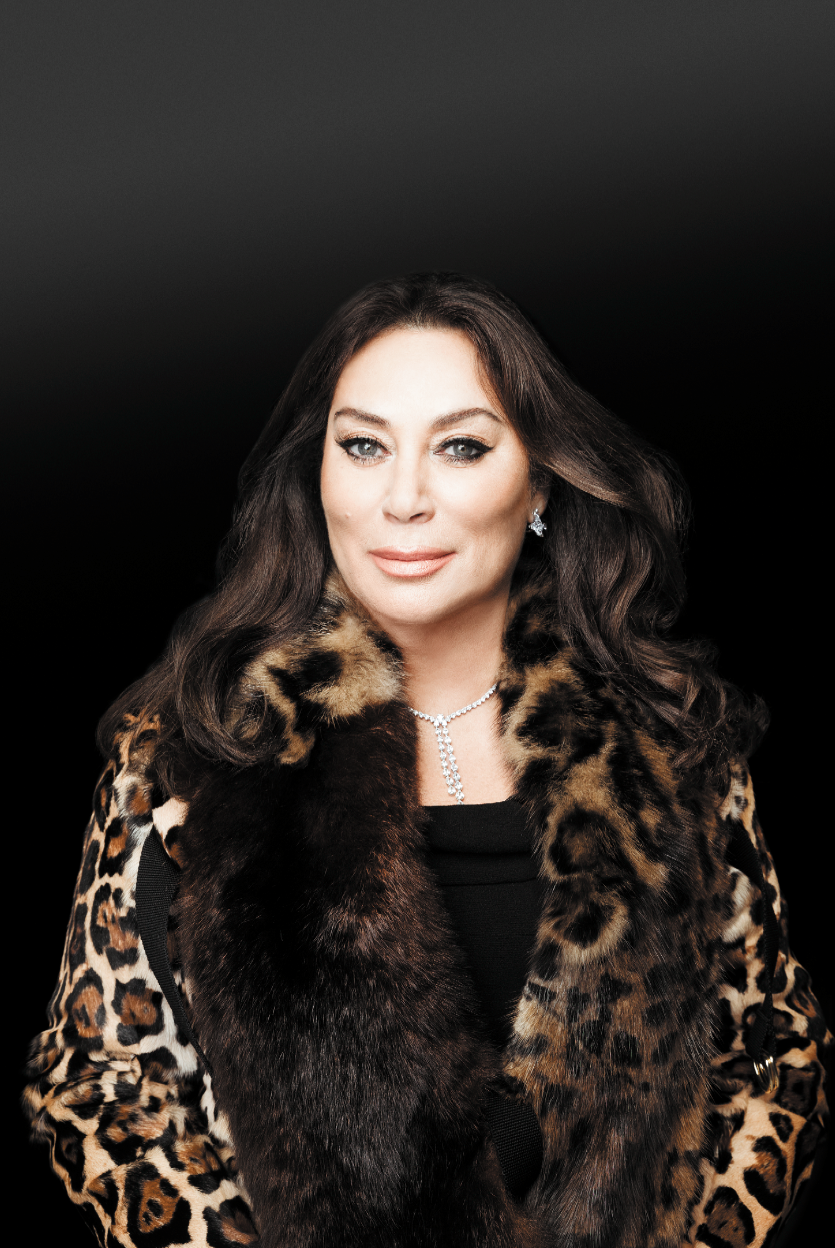 You have such a tight schedule, intense rhythm of life! How do you do everything on time?
Yes, I live in a tense rhythm all the time. I work a lot over the years. During the day, there is a lot of things I have to do.
You were born in Leningrad. Tell us about your childhood.
Yes, I was born in Leningrad. This is an incredibly beautiful city! And the people who were born there have certain qualities, their own history, their nobility... Almost every family survived the blockade, which left its mark on future generations.
How often do you visit St. Petersburg now?
Since I head the House of Leningrad Trade, I have to go there quite often.
In Soviet times, your family lived in prosperity, your father was a famous person in the city. And suddenly your family emigrated to Canada. Why did you decide to leave?
Yes, we lived quite well. My father was a dentist, he was the head physician of the dentistry department, and he always had a good income. My mother was from a very wealthy family, my grandparents had a good apartment on the central square, opposite the Mariinsky Theater. It was a huge apartment of 300 square meters, where as children we rode on bicycles at a time when everyone was huddled in communal apartments. In this house before the war were held the Mariinsky Theater workshops. We had a cottage in Olgino, the Volga car. Yes, we lived in abundance, we had no material problems. But at that time the average salary was 60–90 rubles. It was necessary to live like everyone else, not standing out; it was impossible to afford much. My father worked on evenings at home, taking patients. Dentists were in demand, and his earnings were enough for us to have beautiful clothes, toys, and quality education.
My father was always afraid that he would be put to prison, because then it was considered illegal activity. He lived in constant stress, and my grandfather died early for the same reason. That's why we left, we didn't live in a free country: we could not do what we wanted, we could not travel, study or work where we wanted. With the record in the fifth column, "Jew" had to learn better than others and strive more than others. We emigrated in 1976, and I didn't understand where I was going, we left at the end of February, and I was only eighteen on May 21 ... By the way, I was born at the junction of Taurus and Gemini signs. Gemini is considered one of the wisest signs of the zodiac. They say that Gemini are often indecisive, constantly hesitating, but I didn't notice anything for myself - I quickly make decisions!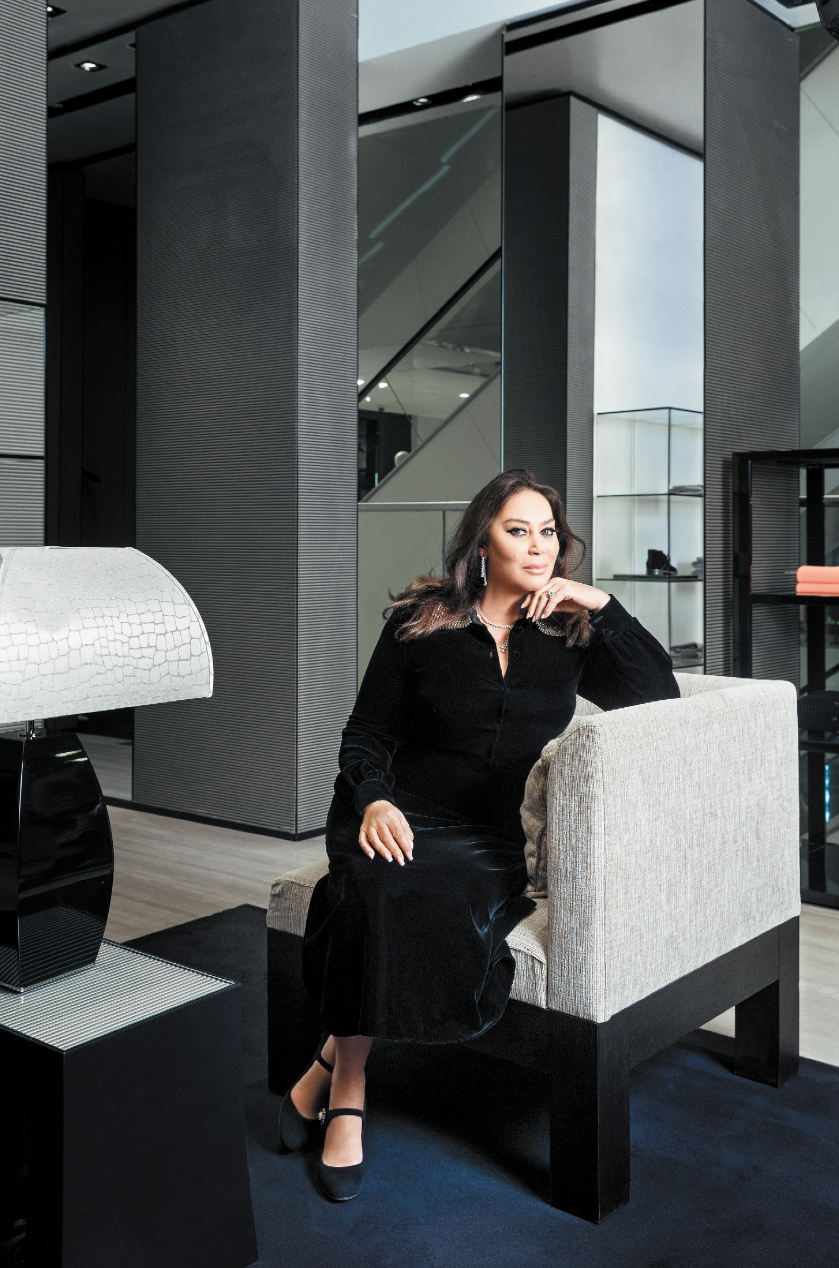 And yet, it's probably difficult to make an important decision when you are too young ...
Yes, you are right.
When you moved to Canada, did you speak English?
No, I didn't. First from Leningrad, we flew to Vienna. I spent a month there. There was such an organization, where emigrants came, - they were recorded, and then they were shipped to Italy, to Rome. So the next stop was in Rome, where I spent a year. I always say that Rome impressed me a lot, left an indelible mark on my fate - after Leningrad it was a different world. It was, for sure, an emotional shock. Rome is one of the most beautiful cities in Italy, an open-air museum, so much to see! Every day I went somewhere, visited all the museums. In addition, I flew in May, the weather was amazing. Imagine: the bright southern sun of Italy after the gloomy, rainy Leningrad, and all I see around are beautiful women: scarves, bags, dresses, neckline - after the Soviet Union it was just incredible! My father survived the war, reached Berlin, gave his health, all the power to defeat fascism. He was educated, but he did not get what he was expected. Therefore, he flew away - for his children in order to live in a free country, no matter if they became wealthy or not. The main thing he wanted for us was the right to choose.
Indeed, a man always wants his children to have something that he did not have. And what did you do in emigration?
I spent a year in Rome, and this gave me a lot, shaped my worldview. From birth, I loved everything related to things, cosmetics, jewelry. I could make a dress from some cloth. I have always had long hair, and I really liked to do hair. I always made up something for myself to look beautiful. Well, then... I flew to Montreal, to Quebec, this is the French-speaking province of Canada, there are a lot of French there, and, of course, French has been always prevailed.
Singer Celine Dion are originally from those places ...
Yes, Celine Dion are from Quebec... I studied French for the first year, then entered McGill University in Montreal. And there again, all the first year I studied only languages ​​- English and French. There was no separate direction for fashion then, and I studied management.
You could then imagine that someday you will reach such peaks - become the fashion director of the Central Department Store?
Imagine, I did! I have always been with big ambitions. It was never interesting to me to just live, to be just a mother, a hostess, to lead a quiet life - this was not always enough for me, even at the age of 18. Actually, I dreamed of becoming an actress or a journalist. Although dad always wanted me to become a doctor. He did not understand: how is it that I have no desire to become a doctor?! All our surroundings, all friends were mostly doctors. My mom was a lab assistant, she graduated from medical school to continue studying as a doctor, but at 18 she met my father, gave birth and did not continue her studies. I myself, by the way, after the eighth grade went to study in a medical school, where I graduated from the ninth and tenth grade. After two years, I studied at the hospital named after V.V. Kuibyshev, on Liteyny avenue, so that it would be easier to enter the medical university. If I had stayed to live in Russia, I would definitely become a doctor!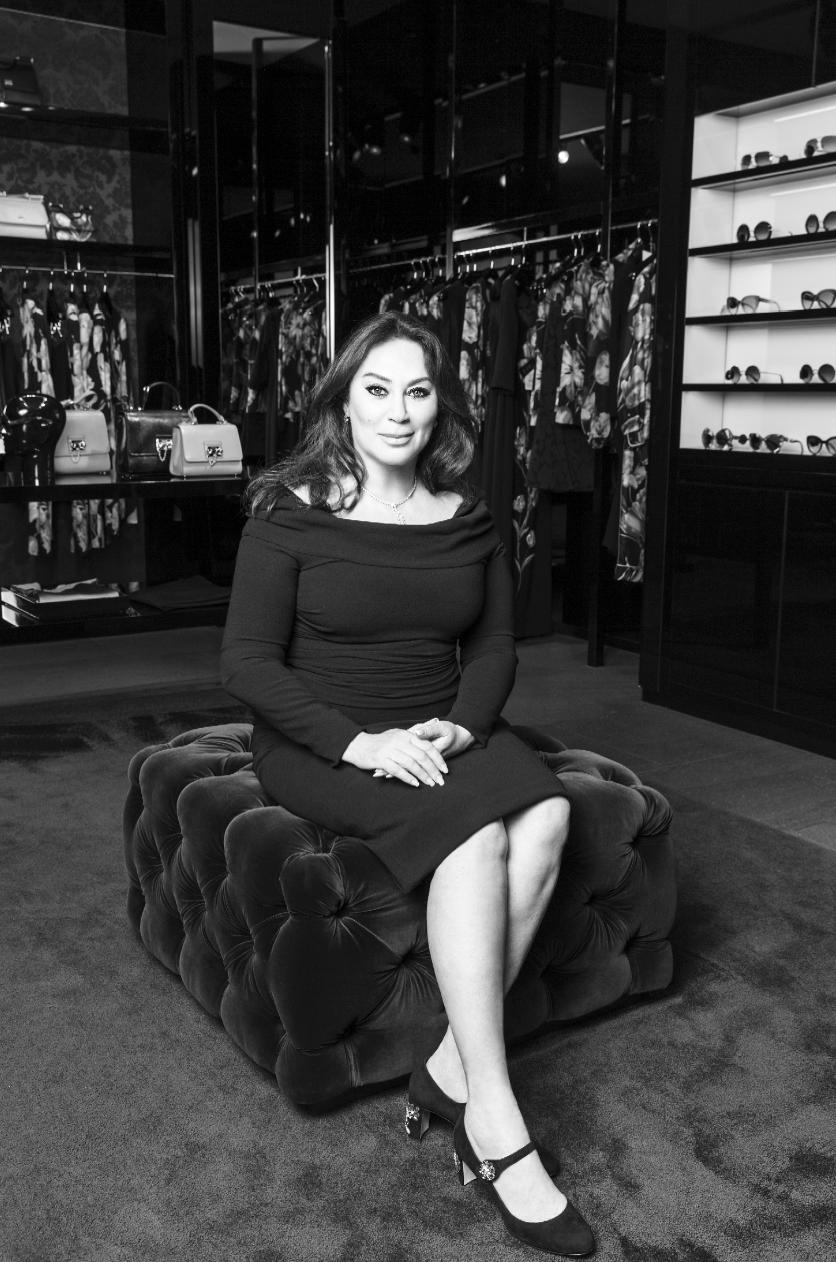 How did you manage to make a career as a young mother? I have two children, and it is very difficult for me to find this "formula"!
Indeed, it is very difficult to build a career with a child. Almost impossible to keep up with everything. And children, as a rule, they suffer - we deprive them of the most important. I moved to New York, after two or three years I got married and had a daughter, Katya. Why Katya? I'm from St. Petersburg, Catherine the Great is a very symbolic person for me. And in honor of my father, whose name was Konstantin, as at that time he was no longer with us... That's why I chose the name Katya for my daughter. My husband and I broke up when our child was five years old. I stood at the head of the family, and I wanted to give my daughter all the best in this life. I dreamed of giving her the best education, and it was worth the money; I needed not just a job, but a good salary. After a broke up with my husband, I moved back to Canada, to Toronto, and decided that I would not work for anyone. I launched my own shop. I was only 30, I wanted to be in business and was sure that I would succeed.
Did the competition scare you?
I was not afraid of anything then. For that matter, I was never afraid of anything at all. My sister and I were brought up like this from childhood: never be afraid of anything, go forward, towards your goal!
And now?
And now I'm afraid, perhaps, of everything!.. No, this is me, of course, joking.
A unique situation in your career: you work for a company, that is, in essence you are a hired manager, but you are perceived as the face of a company. Before I got acquainted with your biography in more details, I was sure that you are the head of the company. What talent, what leadership qualities should a business woman have, how to position herself in order to become the face of a company?
I believe that everything is built on respect. Although respect is not given to anyone for free - even a young child needs to earn it. One is respected, the other is not, although everyone has certain qualities, potential... No, it is impossible to derive a single formula - how to win respect!
It seems to me if you want to be respected, you should not act from a position of strength, but just to be a fair, honest and kind person, responsible for your words ...
You're right. You need to promise only what you can really do and keep your word. There are people who can literally set their goals on the corpses ...
In our time, such people for some reason are also respected. What is your relationship with the staff of the company?
I work for a company for almost twenty-five years. With a great respect to the owners of the company Mercury. They are unusually talented and intelligent people, it has been interesting to me all these years to go through my life with them and learn. We have created a huge empire that has taken a leading position in the Russian market for luxury goods and services. They built the Moscow Trading House on Kutuzovsky avenue, Tretyakovsky Passage, luxury boutique street, Barvikha Luxury Village, TSUM with an area of ​​80 thousand square meters, DLT, where over a hundred boutiques, and all this is done at the level of the world's best stores. I want to note that we continue to develop, we study new directions, adapting to the external conditions and the requirements of our clients.
Recently on Instagram you noted that you work with each client individually…
For many years I worked individually with clients, even when the Moscow Trade House at Kutuzovsky avenue just opened. I really liked it. In this store, I spent the first five years of business development - seven days a week, without a single day-off. And now I often meet my friends in TSUM and spend a lot of time with them in the VIP, I advise them what to buy ... And I still like it very much.
By the way, tell me, how do you manage to look so beautiful?
Just today, I thought that I never specifically prepared for an interview. I try, but not always succeed. I hope that today I did not upset you.
Let's talk about the kids. You are probably proud of your daughter?
I raised a good human. She is wonderful - open, sensible, cheerful! I have always worked, but I devoted a lot of time to my child. She even says: "I would have a sister or a brother to somehow share this love of yours!" I controlled her always, from birth: my baby is my third hand! Wherever I was, whatever I did, my child was in control. School, university, teachers, difficult period of transition age - I took part in everything. Until she was twelve, Katya studied in Canada, but at the age of nine she began to fly to Moscow, I was slowly preparing her for what I wanted to move there. But frankly, she always used to say: if you don't like it there, we will come back.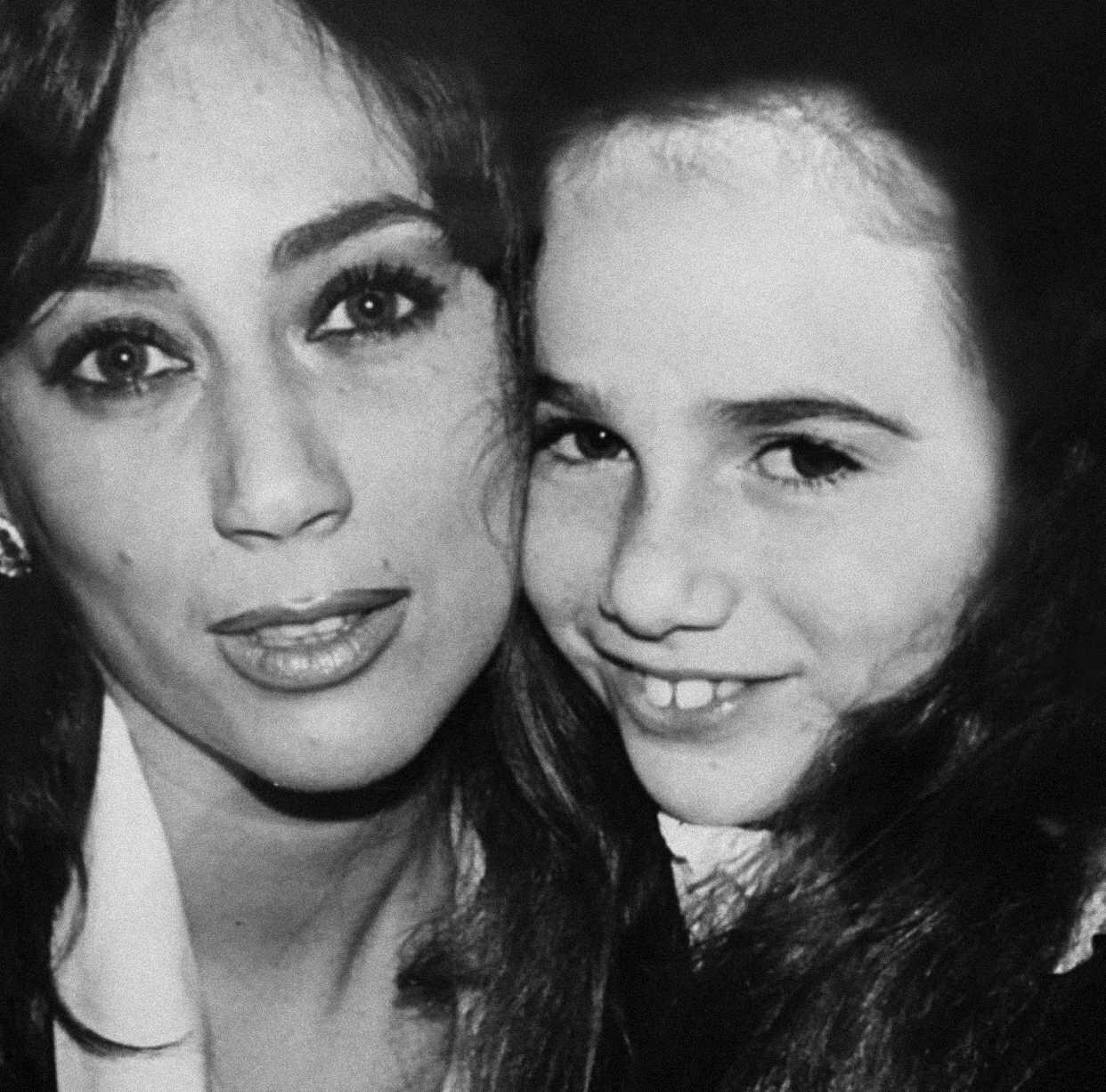 Tell me, please, how to raise a child as a self-sufficient person and not lose a spiritual connection with him/her?
One psychologist advised me: if you want your child to remember moments of communication with you, you just need to turn off all the phones and talk only with the child for this time - not to talk to your friends or to work. Distracting on phone, you thereby irritate the child. So time with a child is time with a child. Well, then he or she him/herself should understand that mom needs to work. I know a huge number of mothers who have achieved a lot and raised beautiful children, getting up at six in the morning and sending their children to school, as I did, because I had to work. By the way, I always had one to help me, but I always stayed a mistress of my house. Now, when my daughter works and she has two children herself, she began to understand me.
What was the most difficult decision in your life?
Move back to Moscow. I have two close friends here, and at first I just came to visit them. I came to work several times, I had my own social circle... Then one company, even before Mercury, offered me to work in Moscow. I had a stable job in Toronto, a normal income. But I sold my stores and left. Then, in the 90s, all my relatives believed that I had lost my mind!
I want to ask you a delicate question... I understand that everyone has the right to decide whether to talk about it or not. But I know that you do not conceal that you have been diagnosed with cancer. Today, the topic of oncology, unfortunately, is very relevant. Perhaps your story would be a stimulus for many women...
Honestly, when I got sick, I wanted to hide it so that no one knew anything. I did not want this fact to be made public, but it was impossible to conceal it.
Probably because you are a public person?
Rumors generally spread very quickly. The first year I somehow hid it. But then I got to the hospital, again and again, and everyone found out about it. I couldn't come to the presentations, to the events, and when I appeared, I looked bad. They say that every test is given for something or for something, and you need to change your life for salvation - otherwise the disease may overtake you again. Many people ask: have I changed my life? What did I feel then?
I was still relatively young, I was fifty years old. I was diagnosed just before my birthday, so I celebrated my fiftieth anniversary with a grand scale - deliberately, because I thought it might be my last birthday in my life. It was very hard for me, but I felt sad not even for myself. They say: "It's hard to leave while we are needed by our children." First of all, thoughts were, of course, about my daughter. I was very scared because I thought all the time: with whom will she stay after me?.. Now I can already say that whatever happens to me in life, any problem is solvable. Now I live much easier, because everything is known in comparison.
But when I was diagnosed, I clearly understood that whatever I did, whatever money I paid, it is not in my power to solve this problem. Although money plays a very important role - if there are no financial opportunities, you simply will not be able to get into a good clinic, be examined by competent doctors. At first I was treated in Moscow, but, apparently, I did not get to the right people. Then I flew to Israel. I was sick for a long time and it passed so hard. It was unusual for me, because before that I was a healthy, active person. I was like a mortally wounded animal that is trying to survive - I tried to get out as best I could ... But God's will for all. Everyone has hope for recovery until the last minute, the main thing is not to give up!
What do you advise to people who are now going through such a difficult test? How to motivate yourself?
Each person reacts differently to such "news" and undergoes this process in different ways. There is no one formula for everyone, because everyone has different pains, people suffer this grief differently. In fact, much harder to close people, because they live in constant fear of losing a loved one.
Who was the first person you shared with when you heard this terrible news?
My husband. We have been living together for 25 years, although we do not have a stamp in the passport. We came together already at a mature age, and we had different situations: we quarreled, converged, disagreed… Most of all I was afraid to report my illness to my mother, for a long time I hid from her. Publicly stated this only when I turned 55, at that time I entered the remission stage, and before that I simply did not want to talk about this topic. It seemed to me that being sick was... ugly.
There is a tendency: public people, diagnosed with something serious illness, first they experience a terrible shock, and when they are cured, they begin to help others...
Yes, of course, the same thing happened to me. After overcoming this disease, I began to help those who need my support. In general, I was so accustomed from childhood to do good. My grandmother always said that every day you need to do at least one small good deed, you need to help people. When I dealt with the disease, I already had more strength to do something. I promised myself that I would help.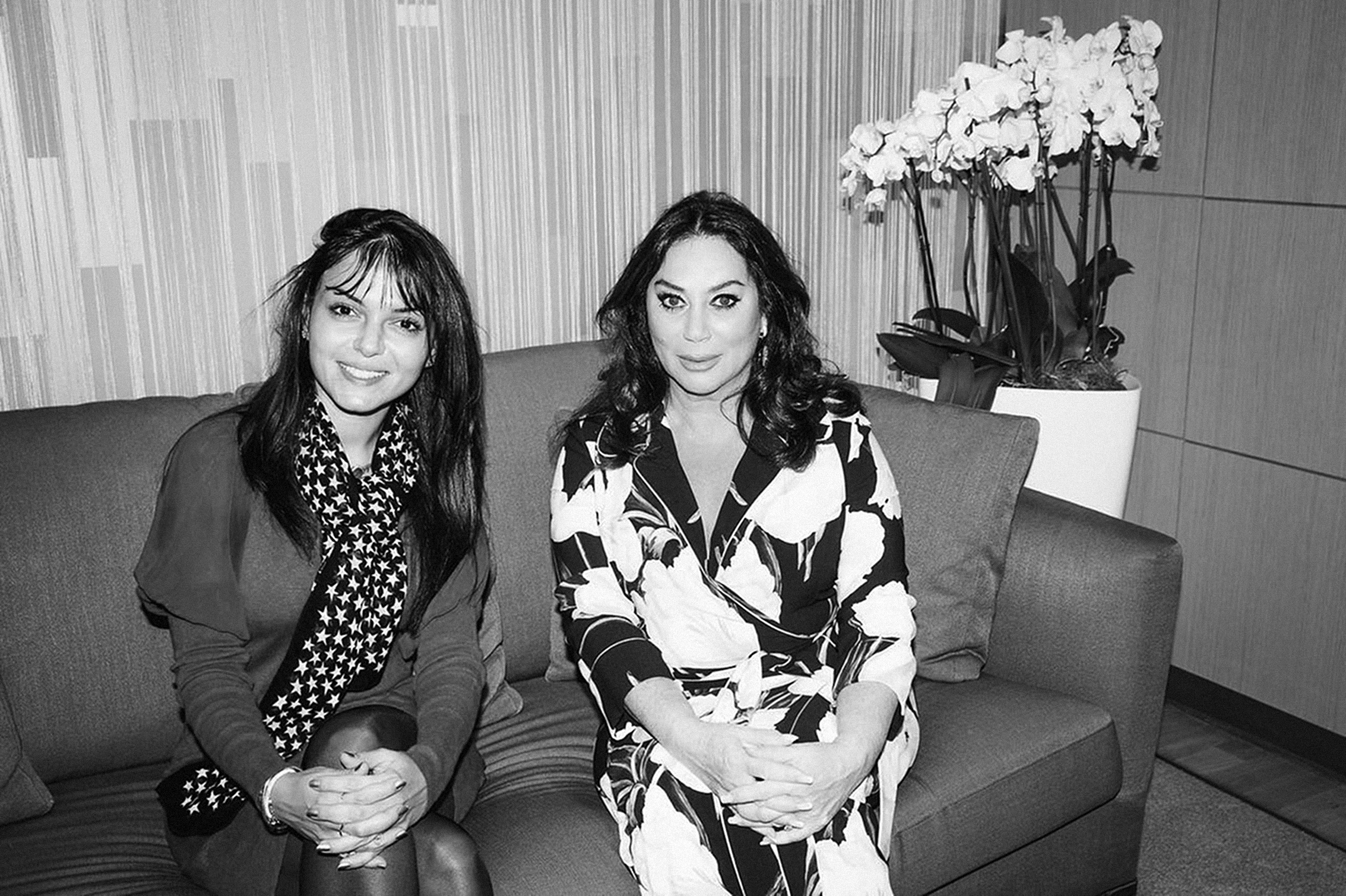 Do you regret anything?
I do not regret anything. I made a maximum from life.
Who are your famous friends?
I am friends with a lot of designers. In America, I communicate with Lenon Lauder, Ralph Lauren. I have a lot of close friends in Moscow. Of the famous ones: Philip Kirkorov, Andrei Malakhov, Alexander Dobrovinsky, Elena Malysheva, Yana Rudkovskaya, Valeria, Evelina Khromchenko ...
Do you still have friends from school?
Unfortunately, no. But there are friends of youth, with whom I continue to be friends. By the way, friendship is also a work. There is an expression: "Friendship is a 24/7 based concept". I have friends that I can contact at any time. I can not see their for years, but I always know that I can rely on them. Friendship is when ups and downs are experienced together. There are people who have no one to invite to any event, a wedding, a birthday. And I have a completely different story - I always have to add a few tables more!
What is your motto?
Never lose heart!
*The interview was published in the 30th issue.