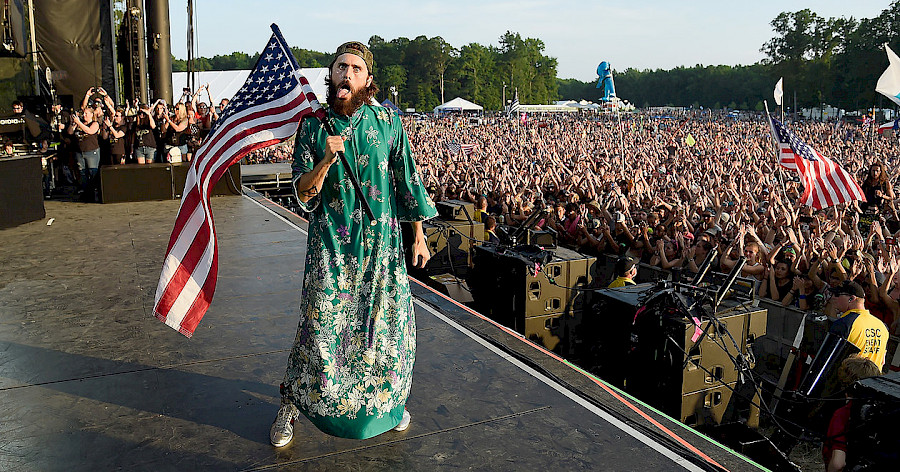 Jared seems to be actually from Mars. He is one of the prominent show business representatives and recognized fashion icon during our style analysis. Why is Jared Leto so chizzy? Let's talk about it right now!
Jared x Gucci
Leto with Gucci make an excellent and inseparable pair. The fanciest outfits out of fashion houses get immediately into «Martian's» wardrobe. As they say, dressing impressively, costly and in regalia!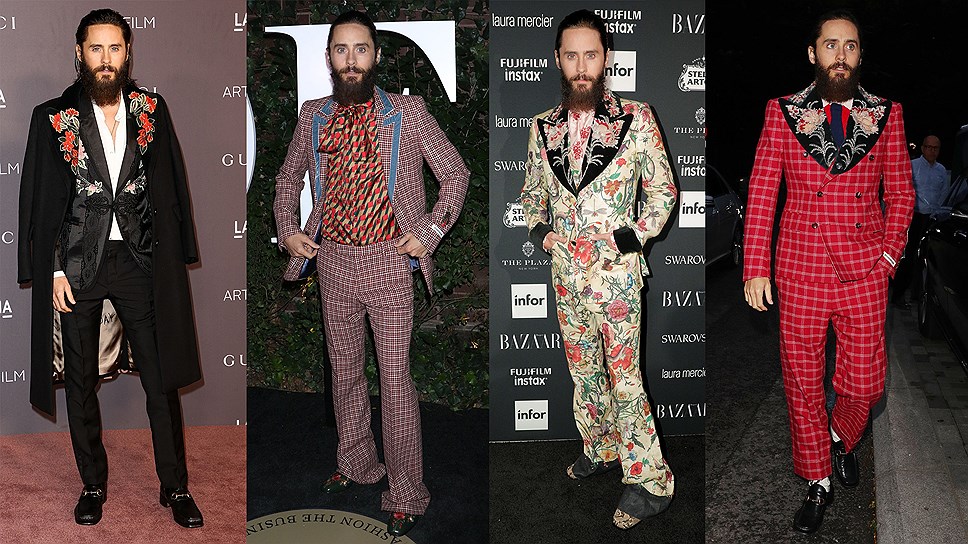 Poncho
Being a favorite of millions of people, he arrays himself of it nearly at each and every concert. A poncho is a star of Leto's bizarre style. The singer is fond of strolling in it, as a king in purple. And indeed he is a king for his worshippers.
Floral baggy pants
Trip to the shop with purpose of buying bread, must also be bright one, particularly, when you are a star of such high level. And apparently, Jared is so attractive, that flowers come out on his sweatpants.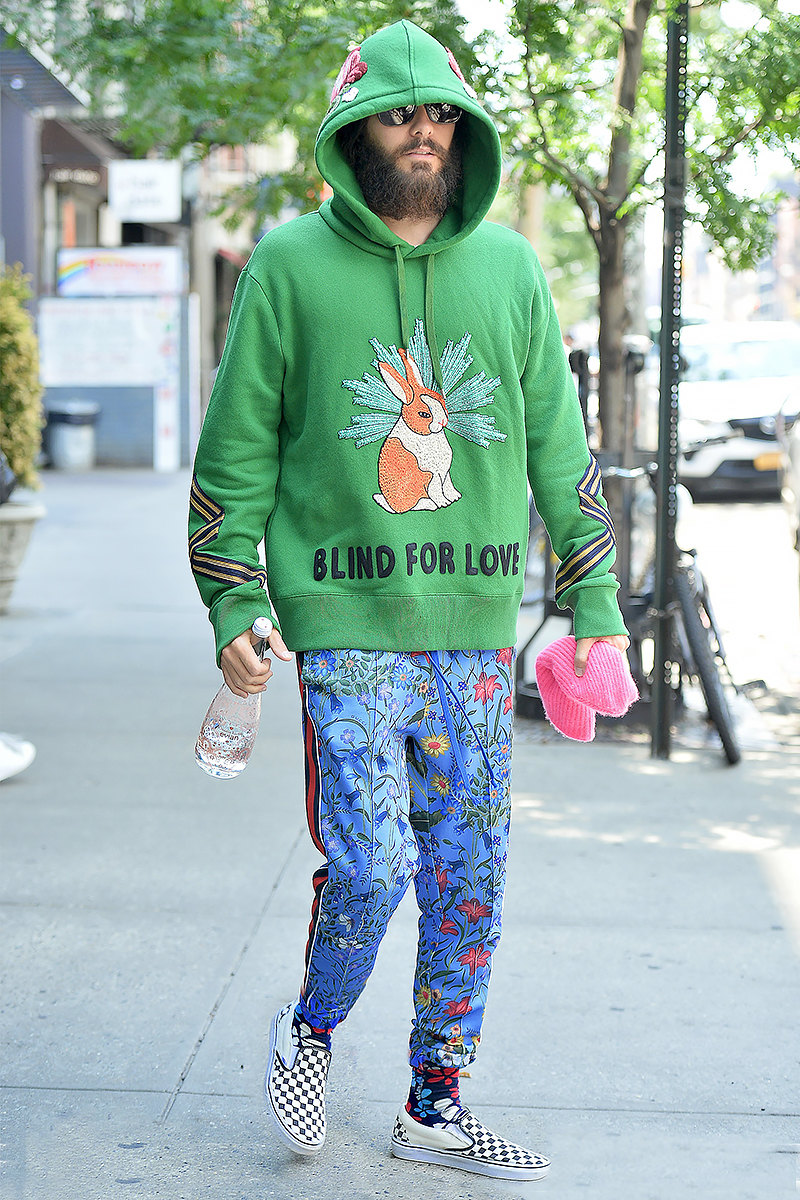 Is this a hat or s sock?
Objects, which are hardly accepted, as a hat, appear frequently, on Jared's head. A Hat-sock of millennial pink color, bandana, cap with funny sewing on, head wrap or extravagant fillet and this isn't a full list.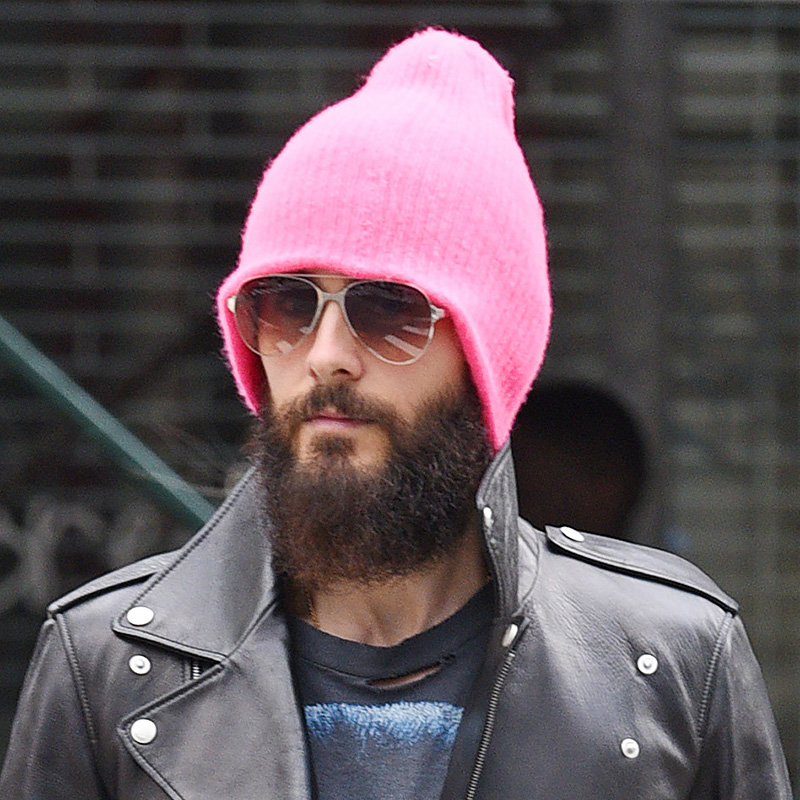 A crown
When you possess a king poncho, crown is just necessary. One should note, it fits him terribly well!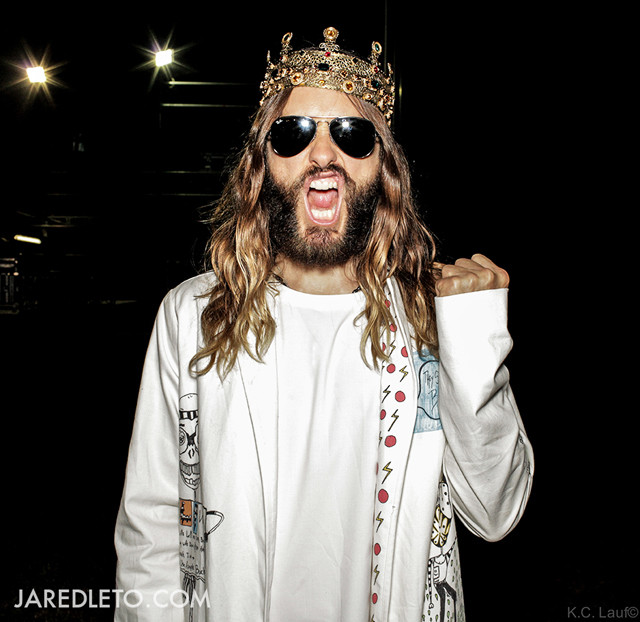 Veni, vidi, vici (I came, I saw, I conquered)
Leto's main feature is, he puts on everything he fancies. He saw Gucci's green raincoat, fell in love with it and shortly after Jared robed in fashionable new outfit at "Suicide squad" premiere.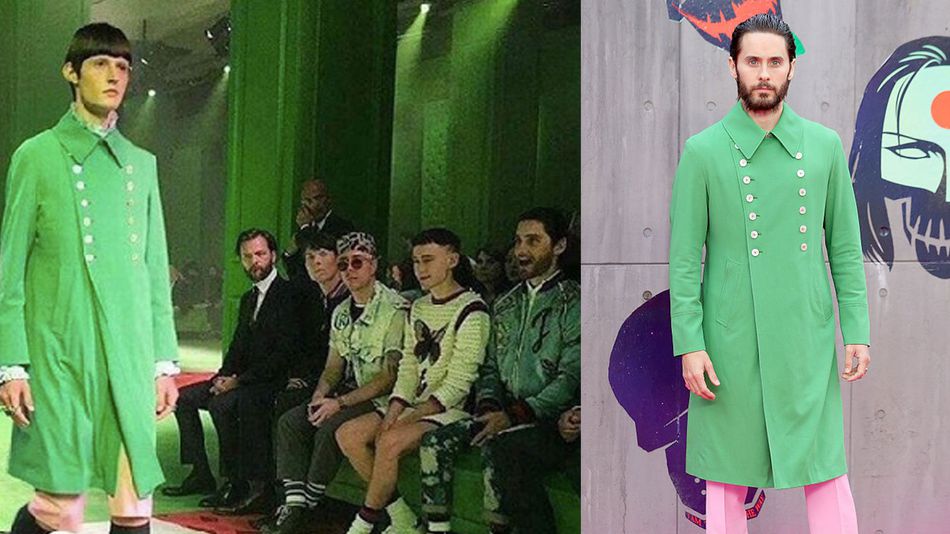 Text: Zemfira Corovina