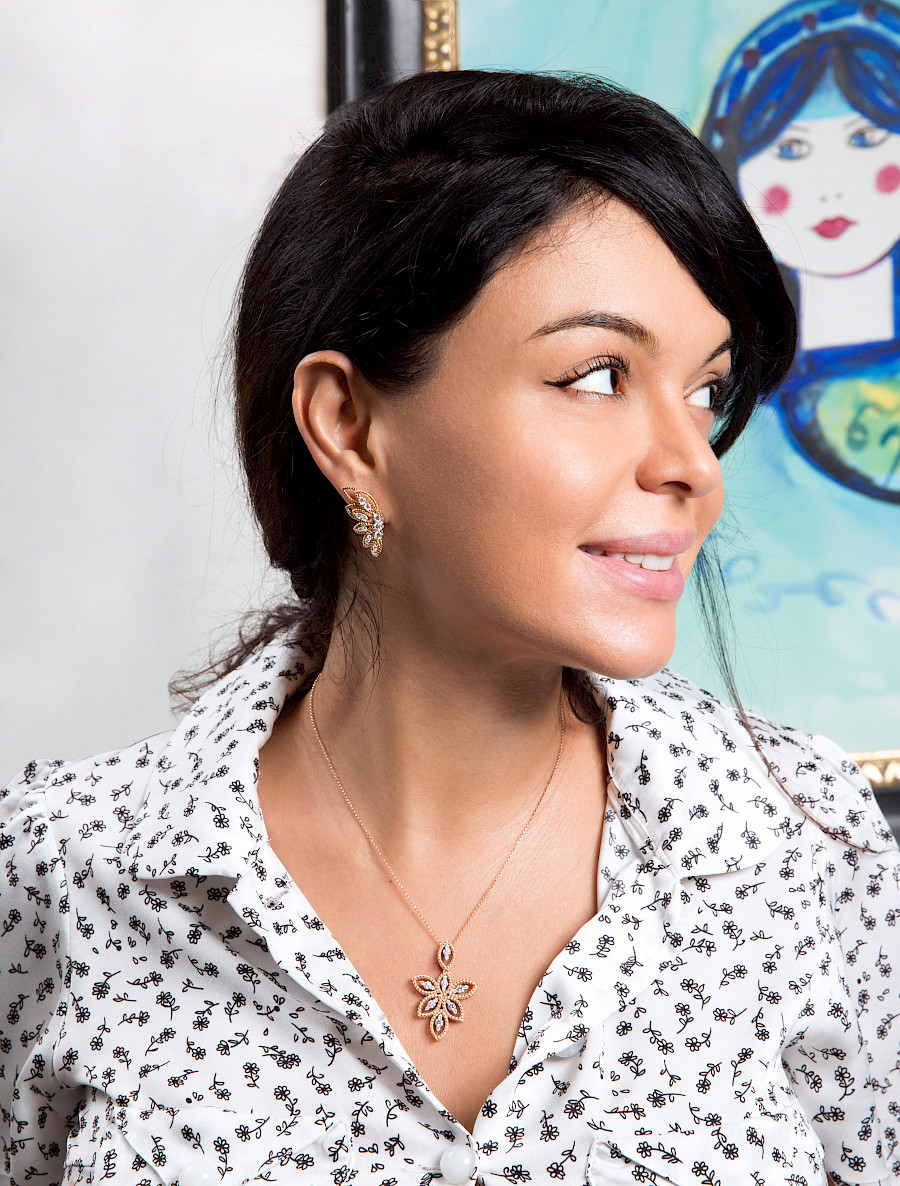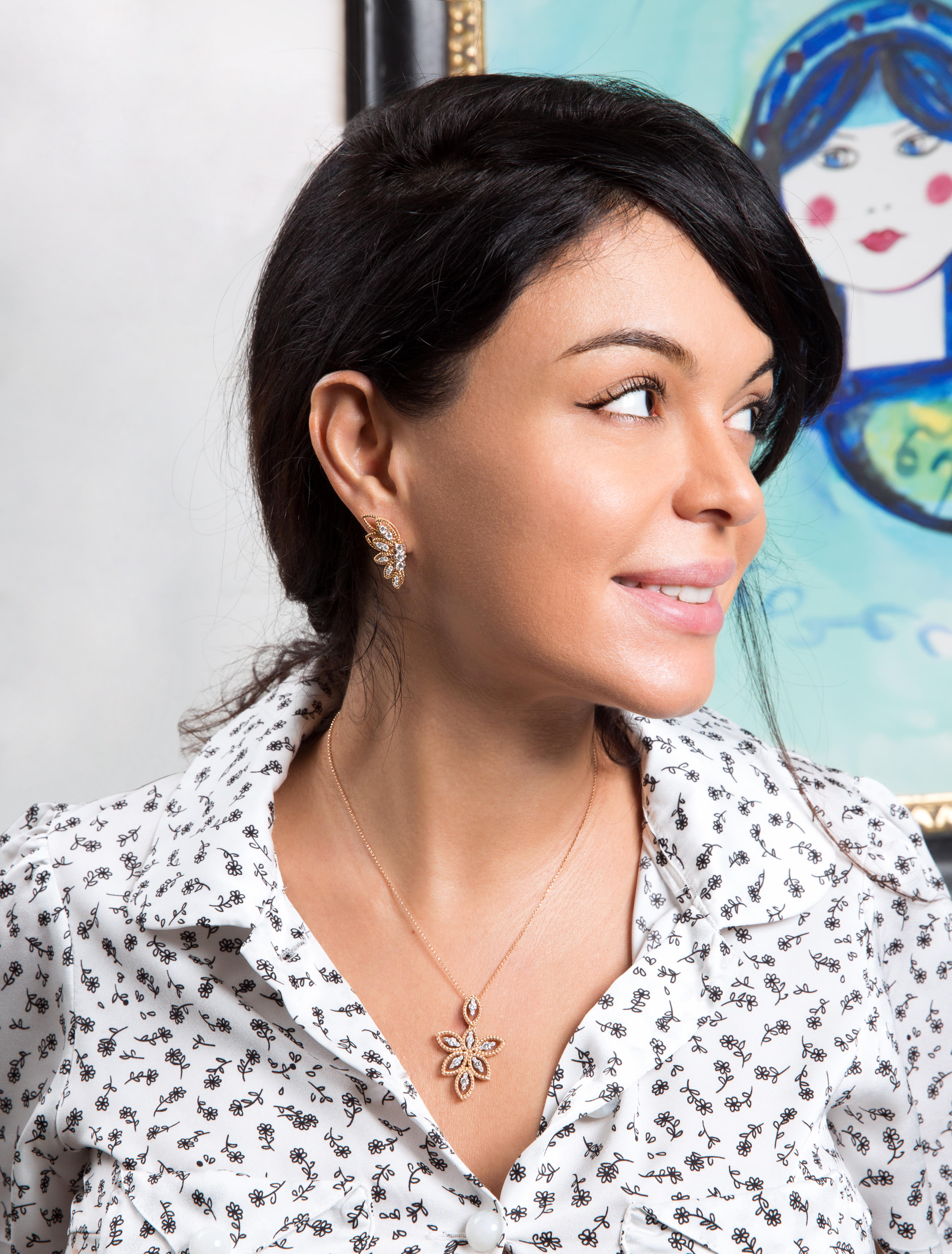 Earrings, necklace Roberto Coin, NEW BAROCCO collection (Glampire Jewellery boutique)
Have you ever wanted to stop the time?
Or turn back a moment from before – just push the Replay button and experience your most wonderful feelings? I think that if not everyone, at least most of us have had such desire…
And you know what? Human beings are much smarter than any computer, so we are capable of that: take and "freeze" in mind the moment, like on a hard drive, to relive it over and over again.
Do you recognize the situation, when a small thing, literally anything – let's say tone of the voice, smell or even a walk of a complete stranger suddenly takes us back to five, ten years before, recalling in memory something that was almost forgotten? Music creates the same magic – transferring us to the past, awaking memories of listening to it with someone and somewhere… And here you are again, 23 years old, in Paris, walking the familiar street, with playful breeze in your hair and voice of Edith Piaf sounding in your ears… Heart is trembling so sweet, and it's inexplicable, how you ended up somewhere, where it felt so good once…
This issue we called with a term used by filmmakers. Nevertheless, we dedicate it not only to cinema. However, it has shown us that time is, essentially, an illusion, that we made up ourselves. Cinema goes beyond time! When we watch "Moscow does not believe in tears", we feel something changing inside us, as if we go back to the past. And when we watch Luc Besson movie about distant future, we turn into space travellers in our minds and for some period start living in another cosmic rhythm. We often wonder: how to keep living further? But what if there is no "further", and there is only "now"?
Thus, we should become happy right here, right now!

Ulviyya Mahmudova,
Editor-in-Chief