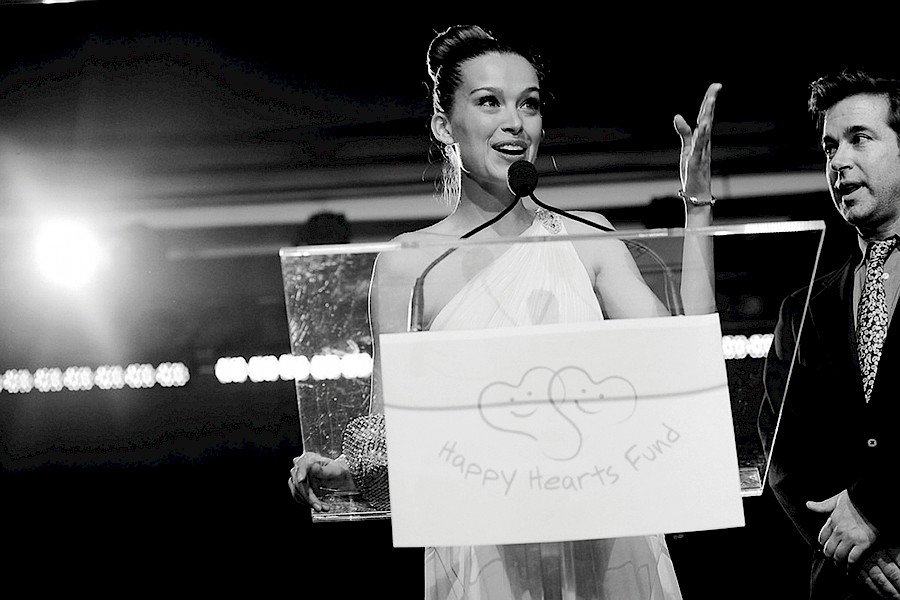 Her life could form the scenario of an action drama. Originally from the small Czech town, Petra Nemcova, at the age of 16 had already conquered the fashionable catwalks of all the fashion capitals of the world by her beauty. Glory, contracts, covers of leading publications, even her life – in December 2004 all this at one point was almost destroyed by the power of the nature. Although it took away Petra's beloved one... Lost love, described in the book "Love Always. Petra", the famous model was able to replenish in the charity. Her "Happy Hearts Foundation" became a saving ticket to the future for many children. Last fall, Petra came to Baku and spoke with the Nargis magazine's editor-in-chief, Ulviyya Mahmudova.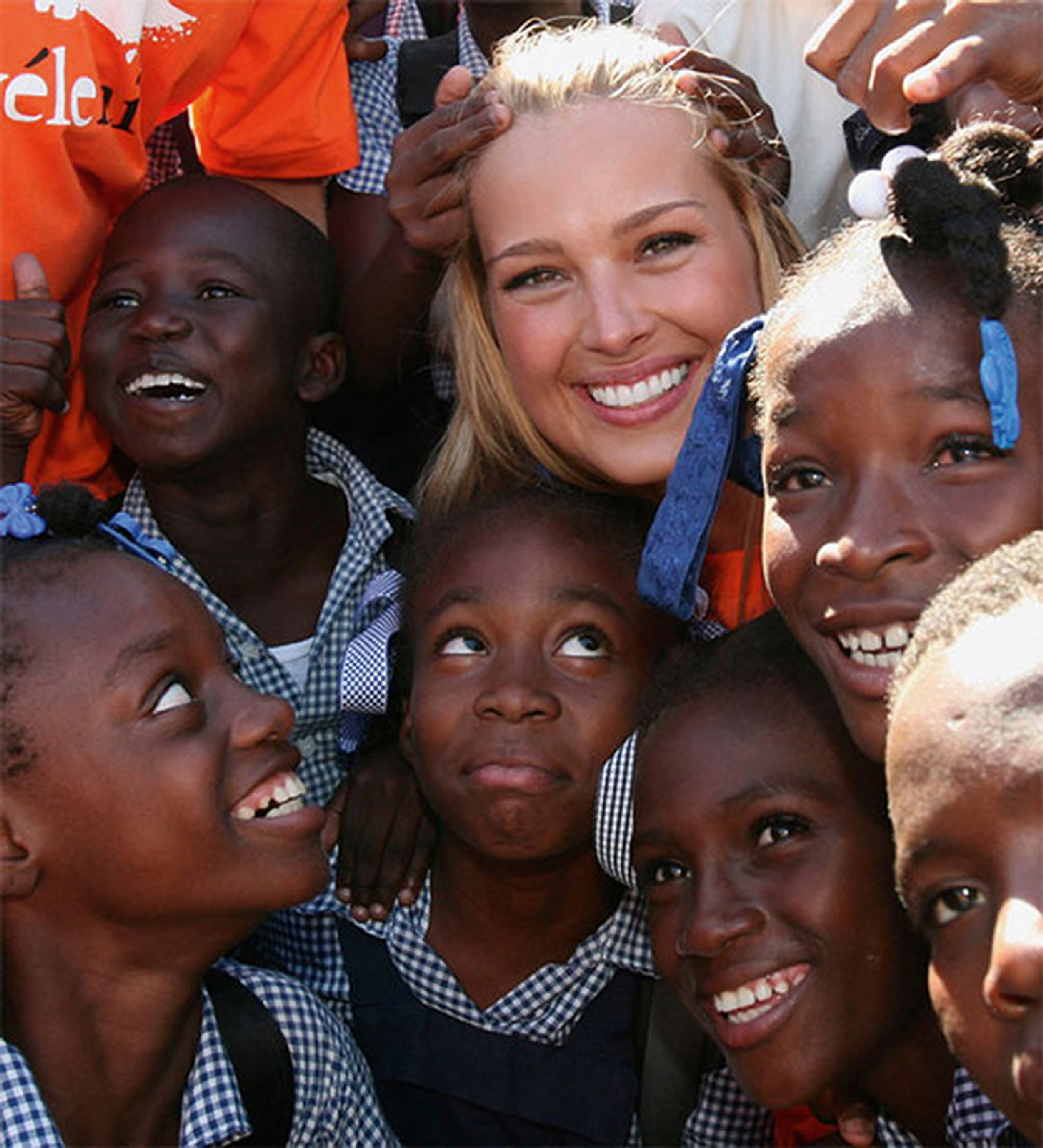 I am glad to welcome you to Baku! I want to say that in life you are even more beautiful than in photos. Especially you admire by your natural beauty.
Thank you, you are very kind.
Is this your first visit to Baku?
Yes, I learned about your city not so long ago, but I have already heard about its development and improvement. Arriving here, I saw everything with my own eyes. The architecture of Baku is sustained in ancient style, which is followed in the construction of new buildings, which is very good. Your city is not just very beautiful – it is magnificent!
It is a pity that you will stay in Baku for not so long. But you should definitely return to get to know our rich culture more closely.
Of course, and I prefer local people, not professional guides, they can truly show me the treasures and secrets of the city. I love coming to the houses and watching how people live and what they cook.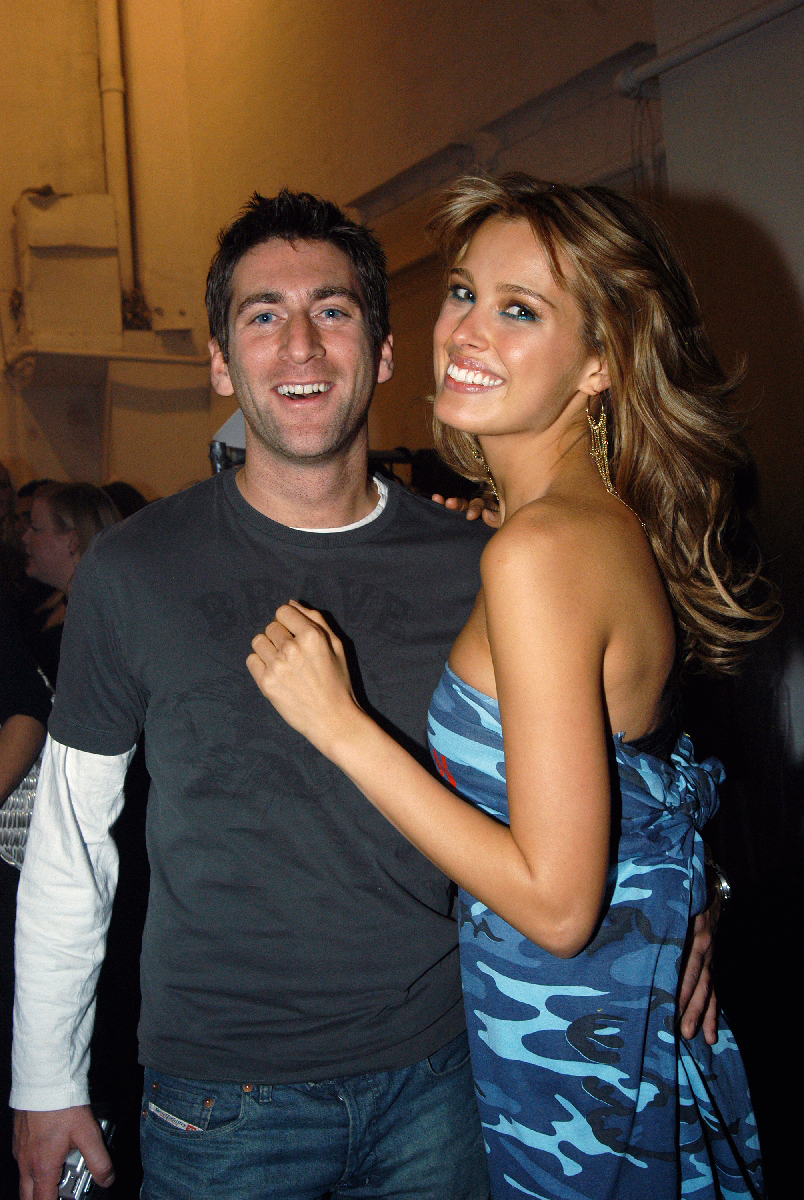 To get acquainted with the core of life, its essence... Outside the city, people lead a simple lifestyle, and the connection between them is absolutely natural. But in the city life is so bustling and eventful that sometimes we forget who we are, we lose contact with ourselves...
Having known ourselves, we also get in touch with nature, because people are very closely connected with it. Nature is naturalness, but by living in megapolis and losing the thread with nature, we lose that immediacy.
Where do you live now?
I lived in different countries – in Italy, France, England, USA. But now I mostly live in Haiti. Haiti occupies part of the island of Hispaniola, which is located right in the center of the Caribbean. It is always very warm there. And it's beautiful because I love the sun.
Most people know about Haiti only that there is poverty and in 2010 there was a terrible earthquake. But this is not a reality at all, it's only our idea of ​​it. There is poverty, but a lot of wealth: culture, history, the soul of people. There are many musicians here, and every fourth considers himself an artist. Haitians are full of artistry and craving for beauty. Sometimes they have little food – literally a hand portion of rice a day, sometimes two days. Despite this, for example, the people of Port-au-Prince love to express themselves artistically. In February, there is an annual carnival. Just imagine: they do not have enough food, however, every year they make new costumes and masks. So this is the need of their soul. They are closely connected with nature, with their roots and are not afraid to be who they are. And in Haiti there is a very beautiful sea and mountains that remind me of my childhood.
What was your childhood like?
I grew up in a small Czech town. Every weekend and holidays I spent in the mountains with my grandparents. I was happy, despite the fact that our family was barely making ends meet. But the joy that we experienced when fruits appeared in the house (it was rare) cannot be compared with anything. My sister and I learned to communicate with nature, we knew that when you walk in the forest, you cannot make noise, so as not to scare animals, you cannot step on flowers and kick mushrooms, you have to be very careful. So my best childhood memories are related to nature. My favorite book was about herbs – I learned which ones are needed for what, in what month they should be collected, how to dry. For example, wild mint is very good for baths, it gives a stunning aroma if you throw its leaves into hot water.
In addition to Haiti, you also live in New York. Do you like this city, or is it too busy?
I lived in New York for about 14 years and, of course, I love the city. Because there is no second one in the whole world. What I particularly like about NY is a huge choice of opportunities, fertile ground for development. And if you make the right choice, you can climb very easily. Faster than in London, Paris or anywhere else.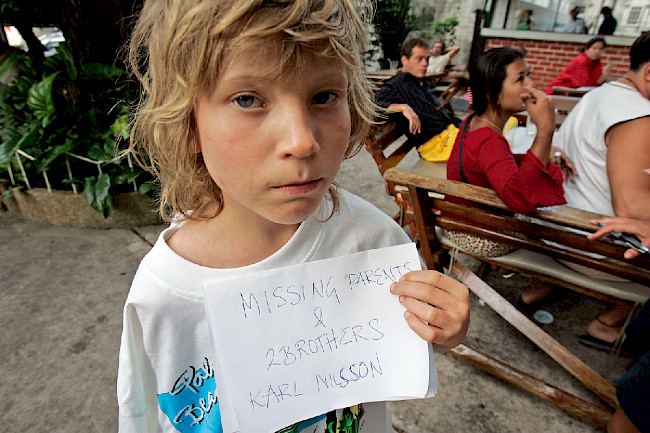 There you begin to believe in dreams...
And not just to believe, but to make dreams come true. I think every city has its positive and negative sides. Plus of New York is that it can bring your dreams to life. To be true, for this sometimes you have to pay dearly. There is a saying: "When many things are good, this is bad." People may lose themselves…
Nine years ago during a tsunami in Thailand, you lost a loved one. How did you manage to survive all this?
We were packing things, because in two hours we were going to leave for another place. Everything happened so quickly, the tsunami wave leaves no chance. I heard people screaming, looked out of the window, saw them running. And seconds later, the water broke the glass, and everything began to crumble.
I held on a palm tree for 8 hours. The sun was mercilessly burning, and I was all in cuts and fractures and several times almost fainted. There were cries of children for help, which calmed down in half an hour. This meant that they could not resist, and the elements carried them away. And the most difficult was the lack of opportunities to help them.
After I was saved and recovered, I returned to Thailand and visited shelters, hospitals, temporary schools. I have met children who have lost their mothers, sometimes whole family. They were laying on the concrete, on the earthen floor and looked away through us with an absent glance.
I stayed there for about two weeks. And I faced a very difficult choice. On the one hand, I could stay and continue to help on my own. On the other hand, I knew that if I returned to New York, I could do incomparably more. No matter how much I wanted to stay, I understood that it would be better if I left. In the end, I went to New York and created the "Happy Hearts Foundation" to help those who suffered from the elements.
Natural disasters are very scary and unpredictable. No one knows what can happen in five minutes...
Yes, unfortunately, people do not realize the fragility of their existence. Everything can change in the next second. This is the terrible power of nature, which we underestimate. It is therefore very important to cherish every moment of life.
I think after such things a person is reborn, he begins to appreciate and enjoy the life. I also changed when I realized that the people who are now nearby may disappear in the next minute, and I will not be able to stop it. Just because this is life …
It's so great that you realize this. Achieving balance in life is the most difficult part of it. Imbalance in nature, work, family – is crucial. Such awareness is a gift, thanks to which you can change something. If not, you are wandering in the dark.
What projects of "Happy Hearts Foundation" are you currently working on? How did you realize that helping children is what you want to devote yourself to?
Five years before the tsunami, I knew that my mission was to help children in the field of education. The tragedy with the tsunami accelerated the process. I saw that children have no support, no normal schools, and this is inherent in many countries of the world. I came across this in Indonesia, Peru. Now we are engaged in the reconstruction of schools, we make them safe and protected from the elements so that in extreme cases they also serve as a shelter. And, of course, schools will benefit not only the present, but also the future generation. Each primary and secondary school is equipped with a computer class, which is often the only one in the entire region. This means that children will have an advantage to get a better education and subsequently work. A good education and decent work will help their families, revitalize the economy. The "Happy Hearts Foundation" was established in 2006, and seven years later we have already opened 84 schools. This is a great result.
Congratulations, this is an excellent job!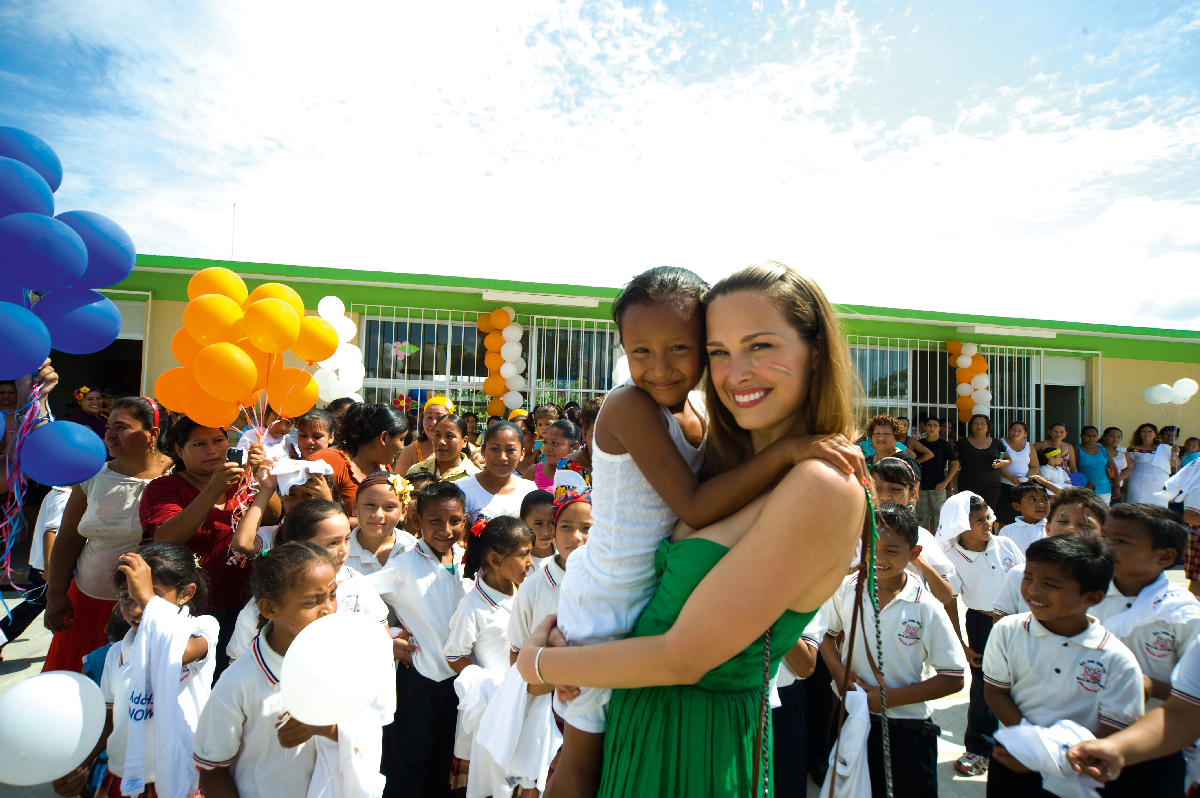 Tell us about your book "Love Always. Petra."
The book came out in 2005, less than a year after the tsunami. I was approached from a publishing house with a proposal to write a book. At first I refused, because it was too hard emotionally. Besides, I had never spoken about my personal life so openly, and even now I prefer to keep it as a secret. But after the refusal, I thought about creating a fund. Funds were needed to build a school, and money could come from selling a book. And for the sake of school, I agreed. I needed an outside look at my thoughts and feelings. And I received mostly positive feedback after the publication "Love Always. Petra." They spoke of the book as useful and inspiring, although there is so much sadness in it. Life is full of surprises – there is always a place and for sorrow, and for happiness.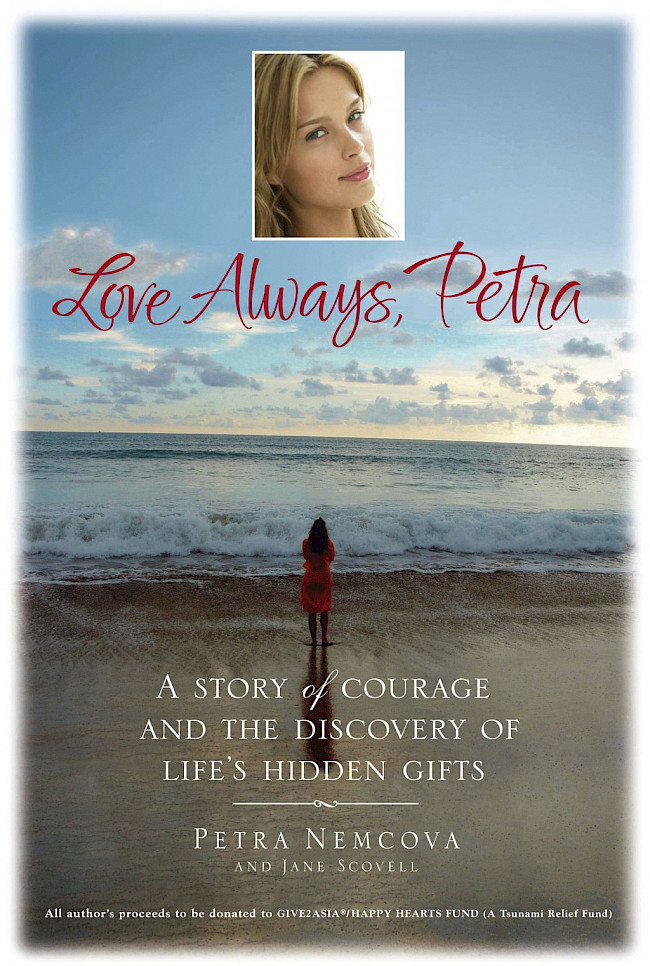 You help many children around the world. Do you plan to create your own family?
Definitely, I want to have a family. I am ready for this, I just understand that everything is happening at the right time... I do not want to plan. As my friend says, if you want God to give you love, tell Him about your plans. I think it's possible...
I truly believe in love, although now many are skeptical about this feeling. It's nice that someone else, for example, such a beautiful woman, like you, shares this belief...
Of course I believe. Although we live in a modern world, something remains the same at all times. As a rule, these are the simplest truths: faith, hope, love.
Thank you for the interview. I hope you will come to visit us more than once, admire our nature, try our cuisine, listen to our music. And who knows, maybe one more book of yours will be created...
I have already felt that your people have sincere hearts and open arms. – N
*Interview published on the 6th issue.