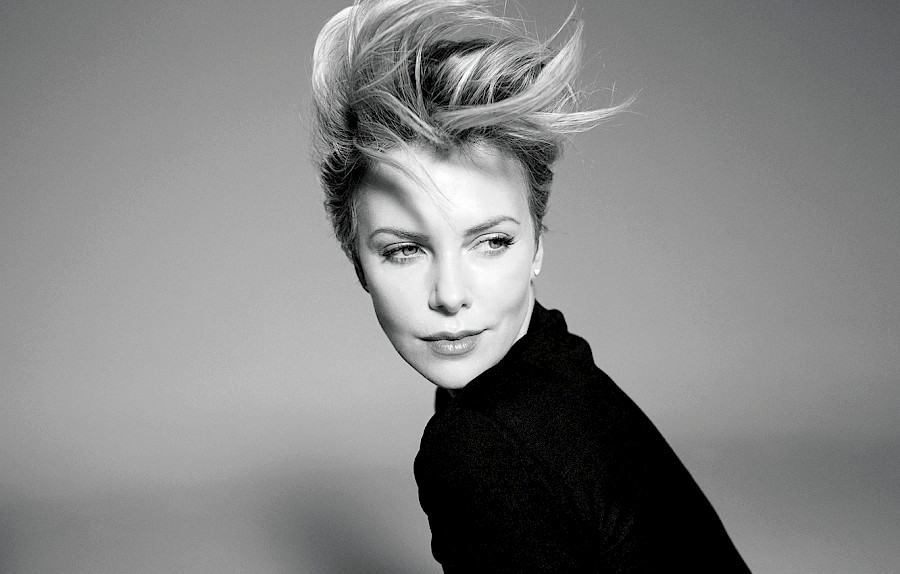 The South African beauty is one of the most demanded actresses in Hollywood. Charlize Theron has starred and appeared in a lot of high-ranked movies, including a film "Bombshell", in which Charlize Theron plays a woman exposing her boss, the founder of a powerful media empire. She was also seen "Fast & Furious 9", where she returned to the role of Cipher. Both her heroines are independent, brave and strong women, it's highly impossible to see this actress in any other roles.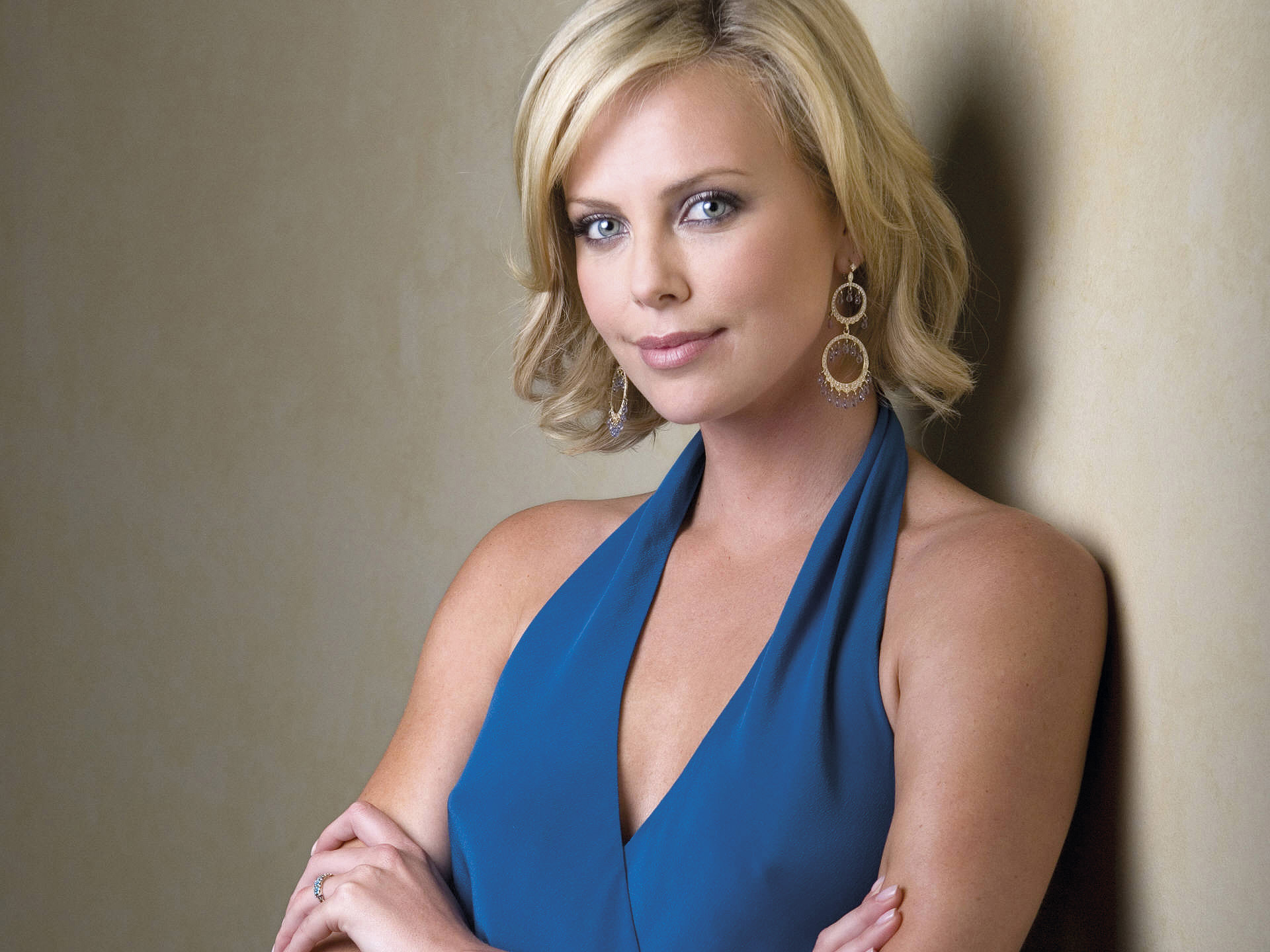 The morning at Berlin's Soho House passes in a nervous expectation. Kindly offered cupcakes get stuck in the throat, hot drinks are getting cold on the table – all our attention is focused on the entrance doors. Finally they open, and the actress comes in. With a self-confident look, she decisively stepped inside with some masculine, sweeping stride, despite the high heels. Her voice instantly filled the entire space of the small cafe. Although the weather is quite cool, her outfit consists of a light silk striped shirt, a super mini skirt – literally one more "stripe" – and open-toed shoes. It seems hard to confuse Theron with anything. While the actress speaks with her agent, I closely observe this stately impregnable beauty, radiating incredible energy. I immediately remembered how in one of our past interviews Charlize Theron told how she once "hit a girl in a bar" while working as a model, and already then I realized that it is better not to mess with Charlize. Therefore now my first unwitting impulse was to move away, create a distance. But in the height of my fearful reflections, the actress suddenly turned to me, saying with a smile: "Just do not criticize my film too harsh, it can hurt me", – and in a matter of seconds appeared in a completely different image – emitting light and warmth, quite friendly conversationalist.
How it is possible to convince you to play a movie?
It's always important to me who's involved in the project. I especially like directors who can speak about people, who end up in extreme situations.
Like in "Atomic Blonde"?
My roles are my children. For me there are no bad or good ones among them, I treat them all with the same attention. In general, I would compare the acting profession to lawyer's work: if the lawyer is good, he will always prove that his client is innocent! I confess, though, I do have a weakness for heroes with a strong character – such as my British secret service agent Lorraine or warlord Furiosa. These women can fight for life and have an amazing ability to survive!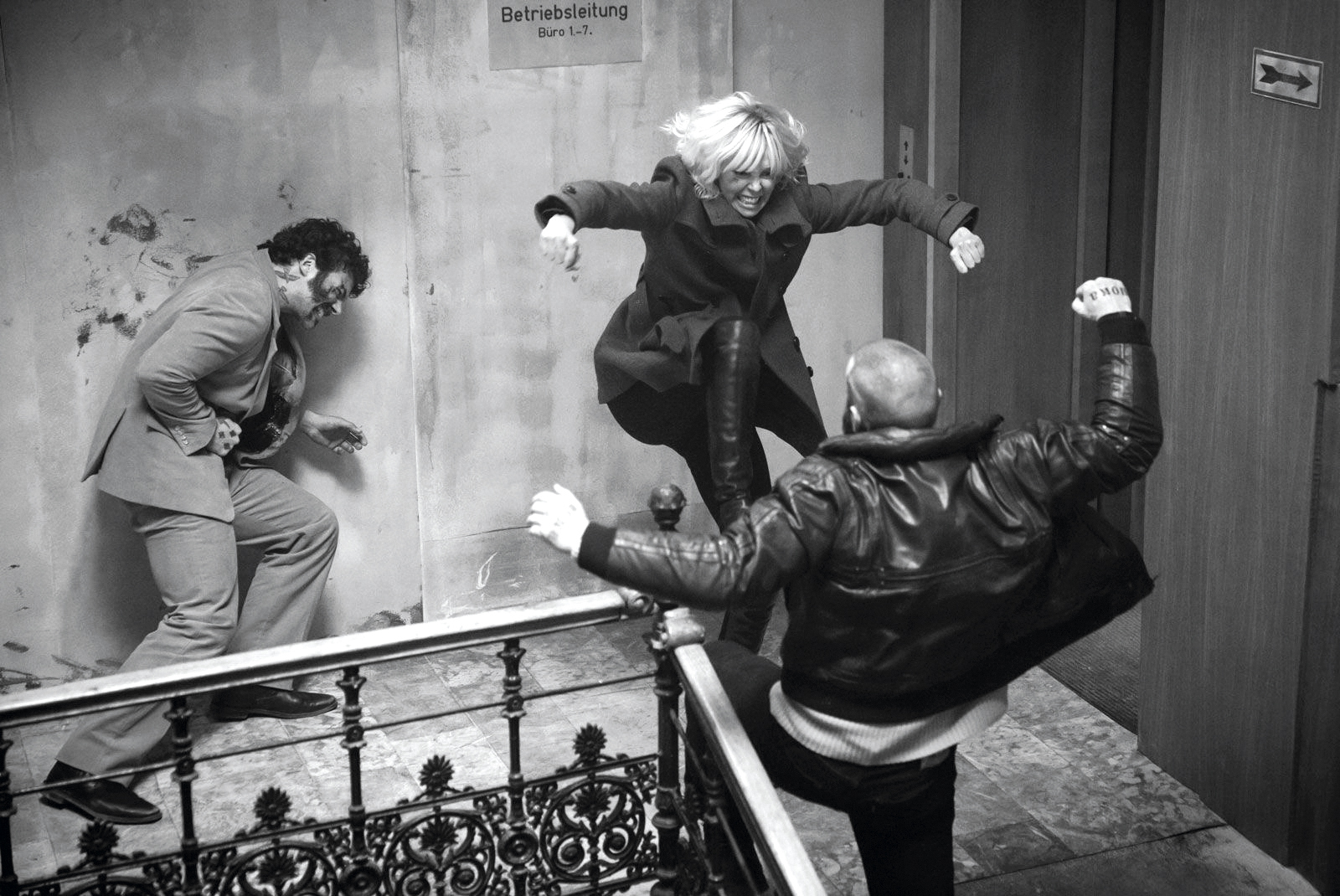 Charlize was the only child in the family. Born and raised on a cattle and ostrich farm, her best friend all her childhood was a goat named Bock. Since she was 13, Charlize lived and studied in a boarding school at the National School of Art in Johannesburg. At the age of 16 she won a model competition and signed an annual contract with a Milan model agency. Since childhood she dreamed of becoming a ballerina, but at 19 she seriously injured her leg, so the career of a dancer had to be forgotten.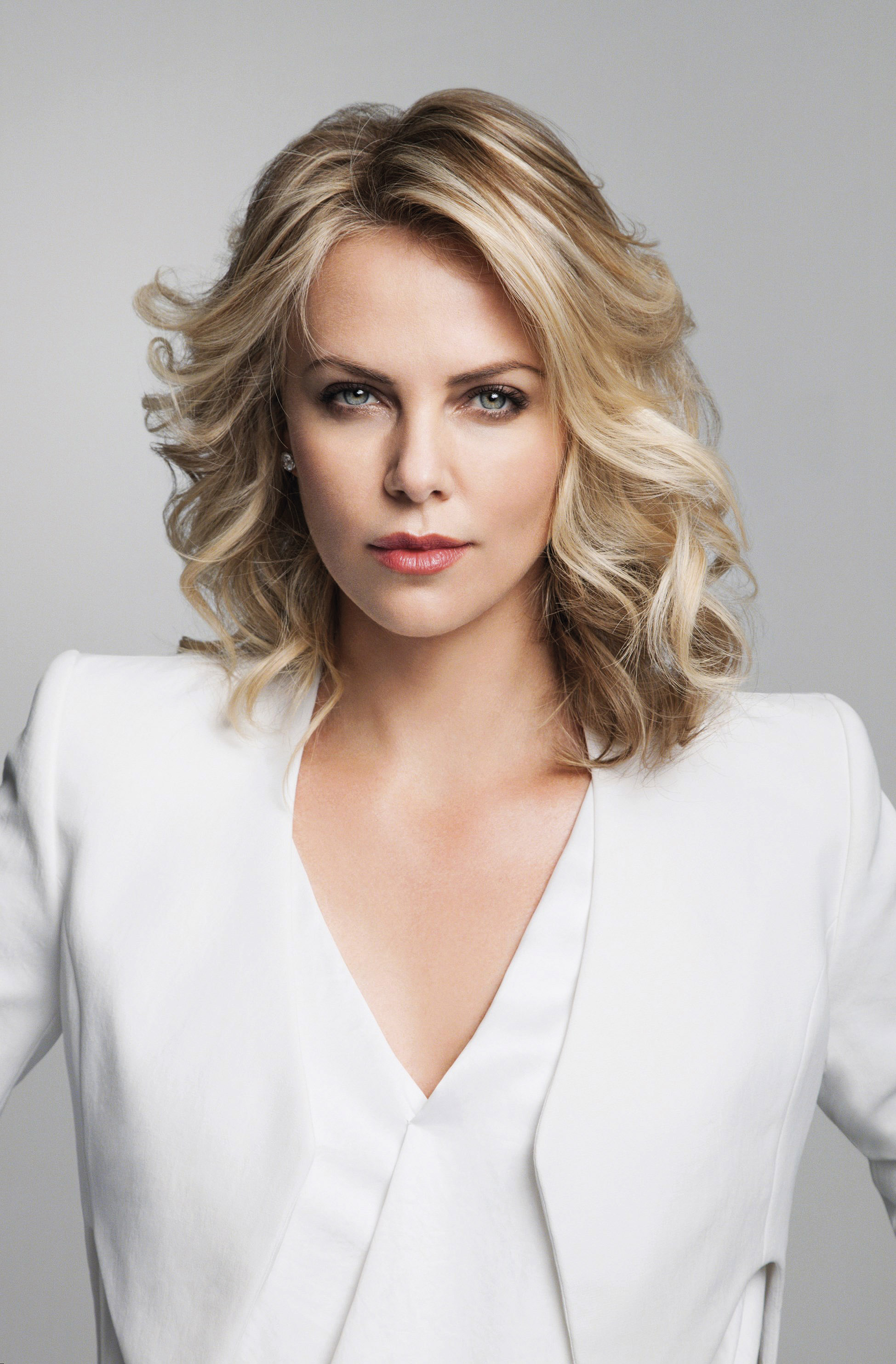 Who is easier to play: a heroine with no prototype, or described in details in the book and repeatedly played on the screen by others?
Actors believe that famous literary heroes are harder to play: after all, the reader already has a perception of them. And well, earlier adaptations inevitably lead to comparisons. But I like to play such literary heroines, and exactly because it is more difficult. The image of the "atomic blonde" is also taken from the novel, though, it had to be deeply corrected. I am interested in such heroines who live in the men's world, play by its rules and know how to stand for themselves. I don't like sob female stories and cheesy melodramas, I prefer a thriller or action movie. And also I do not like that they always try to justify a strong woman somehow – for example, by the fact that she lost a child or was abandoned by her husband, like there is nothing more left but to become a bitch. This happens in almost every movie I have watched, probably, in the last few decades: I have not seen a single film about a strong woman without a strange, if not even stupid prehistory!
For her admiring critics role as a serial killer Aileen Wuornos in "Monster" (2003), Charlize Theron was awarded an Oscar (her first to be born in Africa), a Golden Globe, a Silver Bear and a US Screen Actors Guild Award, nominated for a Golden Mask from the BAFTA (British Academy of Film and Television Arts). One of the world's most famous film critics Roger Ebert called her work in the film "Monster" one of the best in the history of cinema. For this film Charlize Theron had to gain 13 kilos. She was later nominated for an Oscar once more for her role in "North Country" (2005).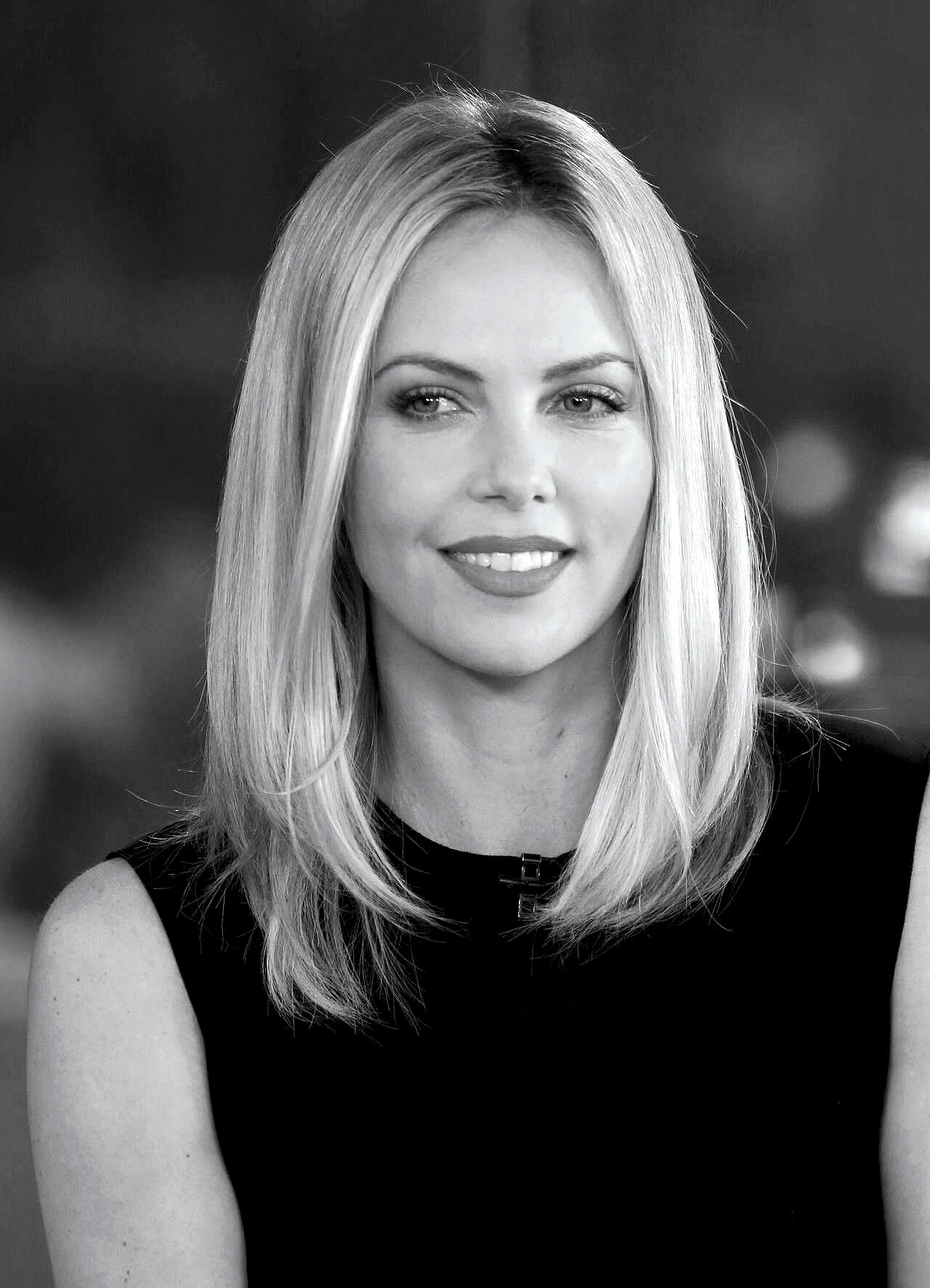 Your screen heroines are either severely beaten, or they get involved in bloody fights themselves. Doesn't that bother you?
I look at it in terms of plot. If a woman decided to become a secret service agent, she knew what she was going for! In this role, the behavior of my hero is logically justified by her maximum professionalism. And what is interesting: why do women always get judged by any other criteria than their male colleagues, if today everyone is obsessed with equality? Why are we constantly being told both on screen and in life that we belong to a "weak" sex and our capabilities are limited by some stereotypes? I want everyone who thinks so, especially men, to feel awkward seeing my heroines on screen. I want my heroine be sympathetic not because her husband died and she was left without his support, but because she spits on someone else's opinion and honestly earns bruises by doing her job. Let men finally see what a woman making no compromises looks like!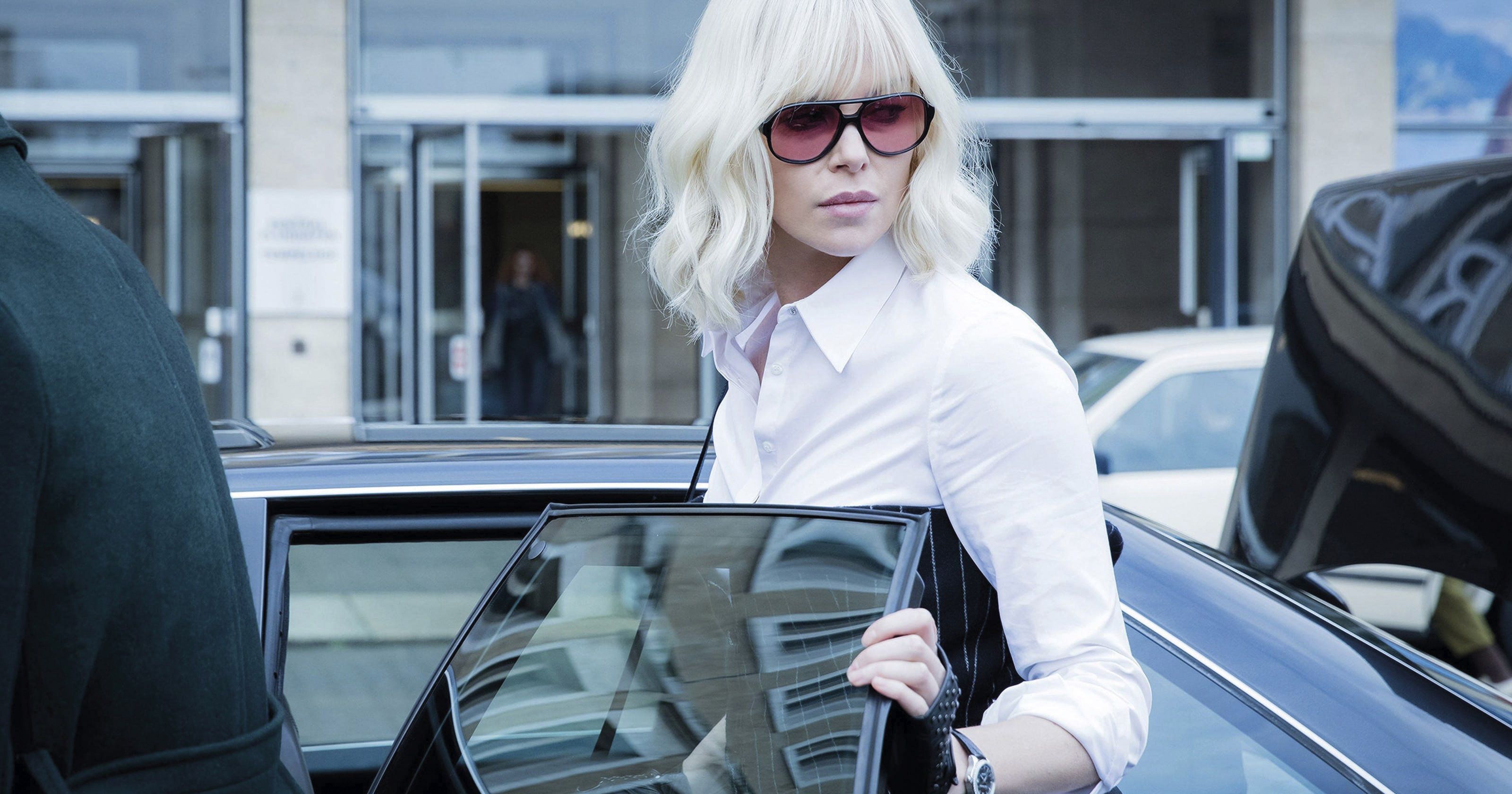 What brings you more pleasure: the process of work itself or the result?
Shootings for me last endlessly! Often after the end of the film you don't get to watch it, sometimes you don't even know which fate it awaits: will it be released soon or a few more years will pass before the viewer sees the film. So I learned to appreciate not the result, but the process itself, and try to choose diverse roles. I am often invited to "physical" roles, with almost no lines, but with lots of moves, and being in ballet for a long time in childhood really helped me. Most of my heroines are quite straightforward and never regret anything, but among them there are also those who remind me of my past. For example, the role in the movie "Dark Places" turned out to be very difficult for me emotionally. It reminded me a long-time incident from my own life: when I was 15, my mother took a gun and shot my father. Although, "Dark Places" concerns intentional murder and I would say in my childhood there was an accident or needed self-defense what happened in my family. The heroine of "Dark Places" helped me rethink this tragedy of the past years.
Why did you decide to become an actress?
When I was young I wanted to become a ballerina, but due to a knee injury I had to give up this dream. Then I worked as a model and my career escalated quite successfully until I moved to Los Angeles. However, I got lucky there as well – they noticed me and found worthwhile for the big screen. I've always dreamed of being independent, self-sufficient. But when I was just starting to work as an actress, the reality turned out to be completely different. Often it was necessary to uphold my independence, but there was barely enough money for food...I often wanted to just quit everything and find some regular work – say, at supermarket – couple part-time jobs to pay bills in time...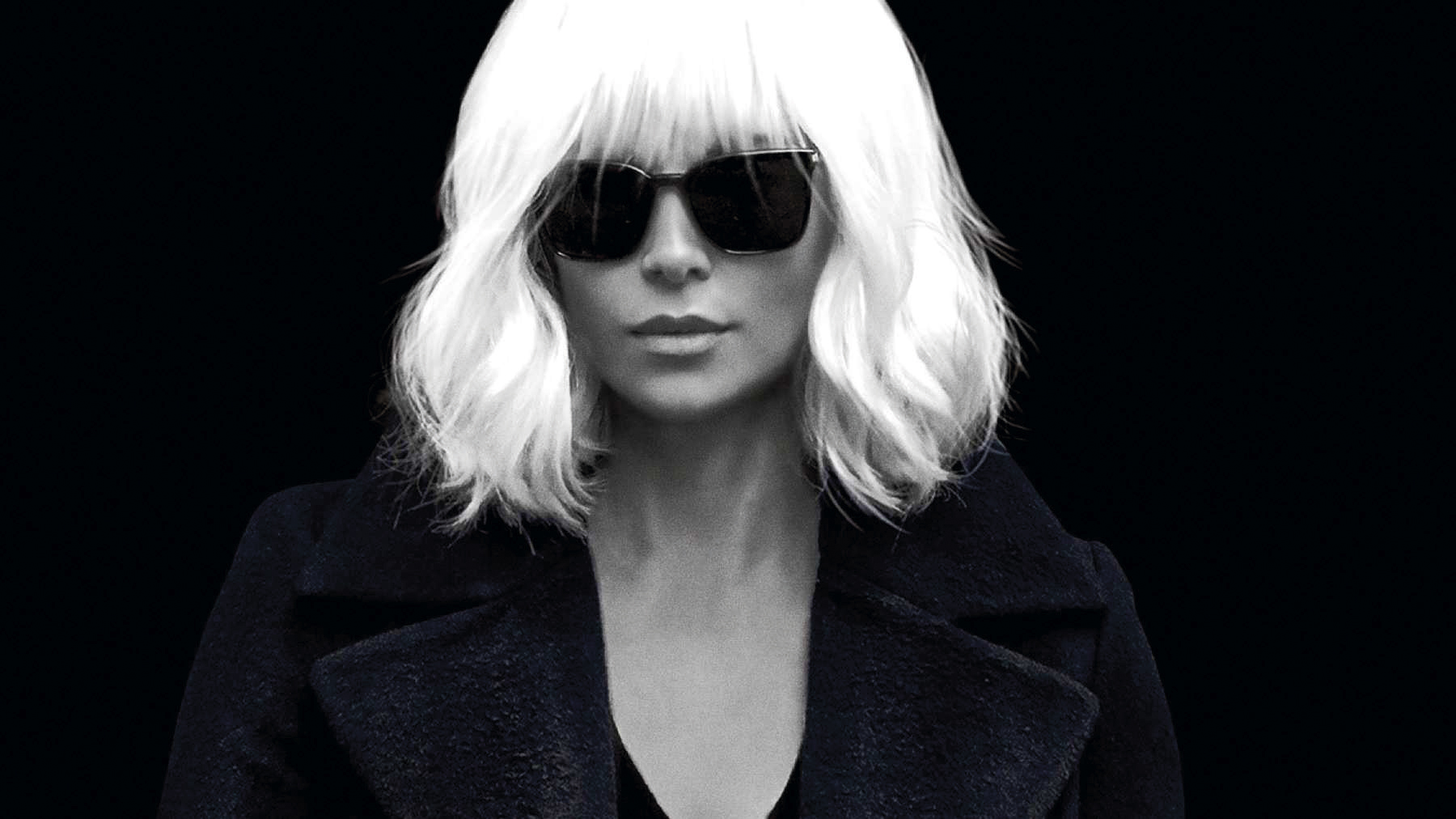 The future movie star came to the United Stated at the insistence of her mother, who believed that it would be easier for her daughter to realize herself there. With her first employer, agent John Crosby she met at the bank: he accidentally witnessed her making a scandal over a money transfer. Roles in movies "2 Days in the Valley" (1996), "Devil's Advocate" (1997), "Mighty Joe Young" (1998), "The Cider House Rules "(1999) quickly made her famous...
I think today you don't regret anything as well...
My family lived by strict morals. Life taught me to be modest, patient and grateful too soon. Besides, since childhood I was iron-disciplined, learned that nothing in life is given for granted. So I never ducked my job, I was getting everything pretty hard. I early realized that if anything in life is given easily, you stop appreciating the result.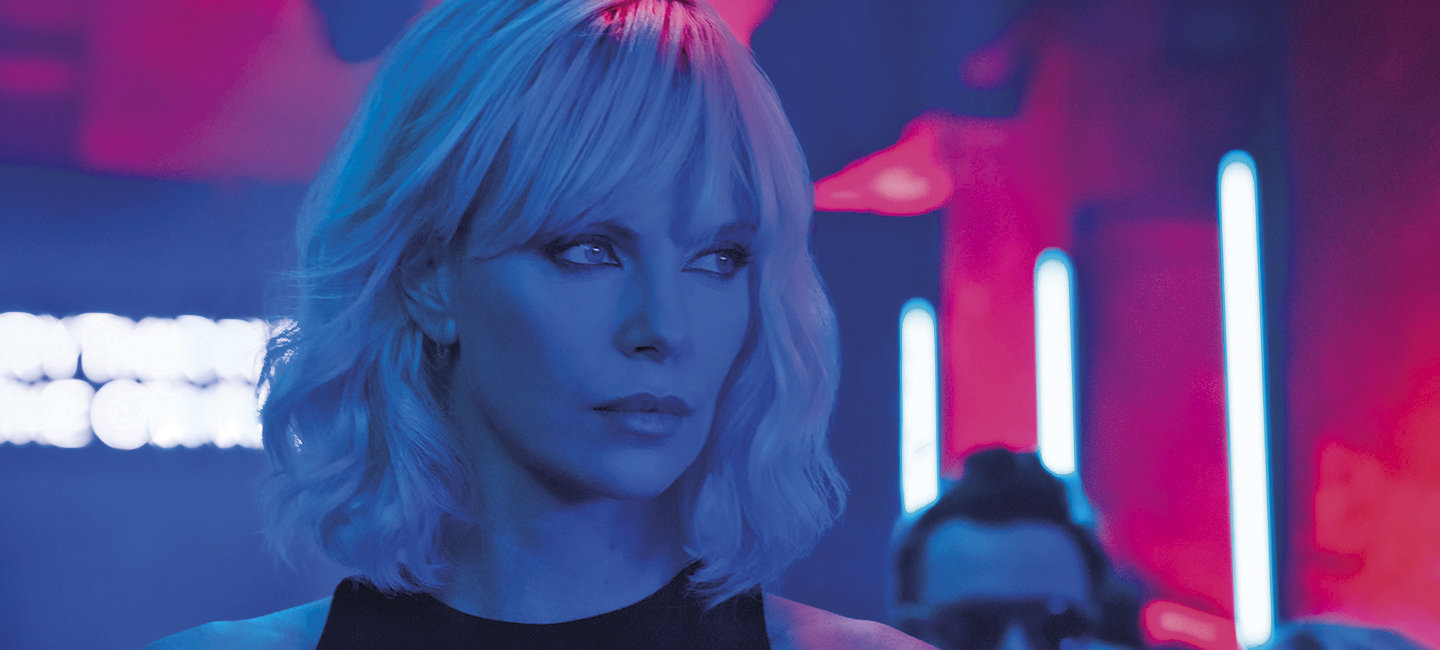 How was your relationship with your mother?
My mother was the youngest child in a big family. She married early and lived in South Africa during years when women were restricted in everything – freedom, rights. But she knew how to say "no", to confront circumstances if something didn't suit her. My mother knew firmly what she wanted from life and was sure she deserved better. When my father worked as an engineer, it was my mother who helped him bring the road-building company in South Africa to high level. A working woman, and in the construction business, was a rare case for my country in those days, perhaps even the only one... I still remember this picture: my mother in a mini-skirt, on heels stands in front of a dozen big guys; she gives orders and they listen and obey unquestioningly. And after that she took me by my hand like nothing else happened and took me to ballet. My mother was my idol. I have great respect for such women, who are able to express their thoughts and feelings boldly and overcome difficulties with great patience and even humor.
Charlize Theron is single. In 2012 she adopted an African boy named Jackson, and in 2015 a black girl named August.
You are mother yourself. How do you combine work and family?
I don't like this question at all! I wonder if my male colleagues are often asked how they manage to raise children, take care of their wife and get to work. It is clear that like all working mothers I have to plan my time as hard as possible. And I think I'm fine with it. I've always been reassured that I'm not the only woman wanting to be a good mother while remaining independent and successful. Usually such thoughts come to me when I start to have doubts in myself.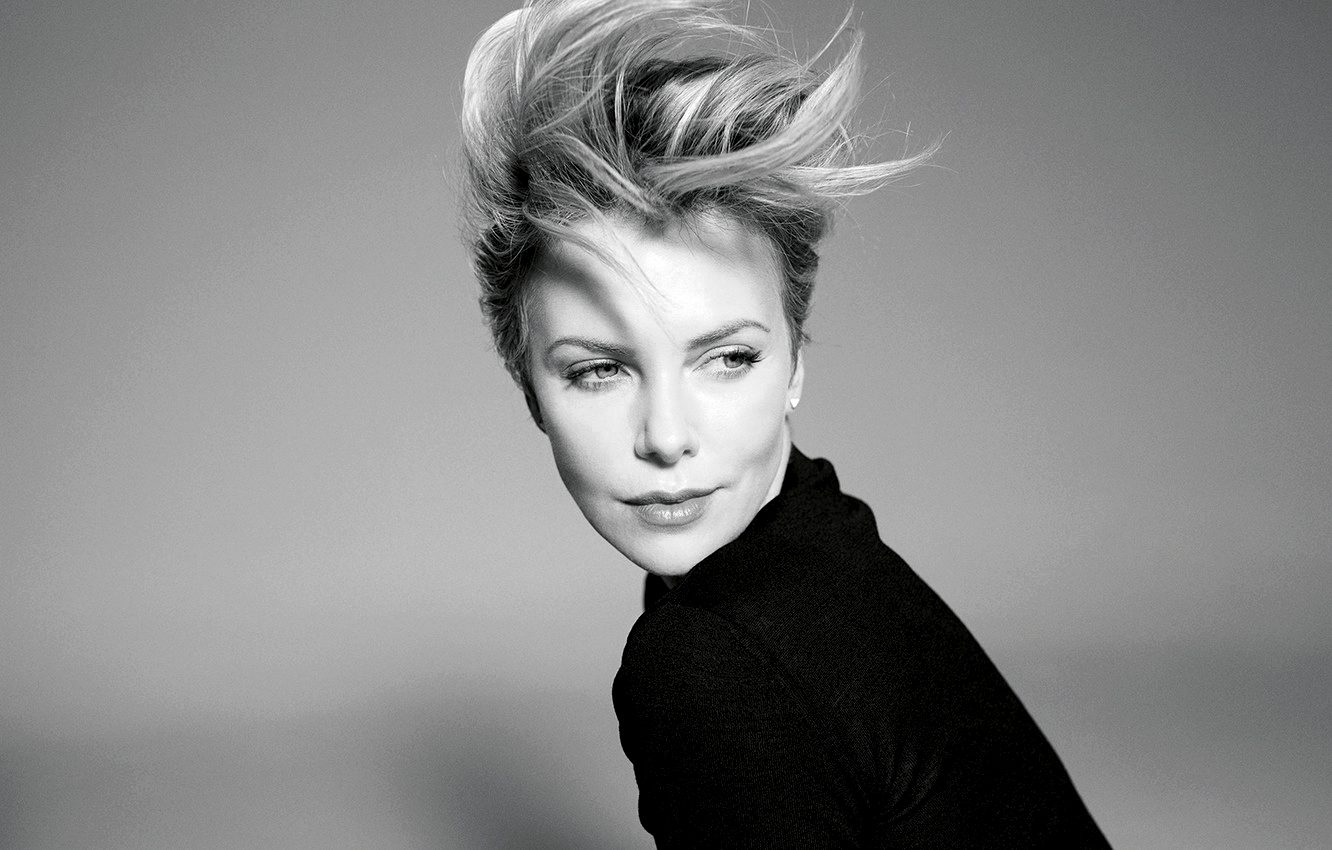 You and self doubt?
Why not? Even after twenty years of acting with each new role I start worrying, because something can always go wrong! And this, by the way, is a good sign, meaning that my profession continues to interest me and set me difficult tasks.
Despite a successful film career and well-established, prosperous life in America, Charlize Theron never forgets about her roots, her homeland – the Black continent, where she periodically goes with new projects to improve life, such as programs for fighting violence against women with the spread of HIV infection..
In the early 2000s, you founded a production company. What kind of boss are you?
As a boss, I never set strict rules. I don't care when people show up in the office, I don't mind if someone prefers to work remotely – from home or even from the other side of the world, strict regulations are secondary to me. It's much more important that all these employees stay with me as long as possible. Most of them have been working for the company for more than 15 years, which means that they really like both work and me as a boss.
Charlize Theron is an ardent wildlife advocate, an active member of PETA, she donates large sums to animal welfare funds, participates in various actions and shots in videos calling for the wearing of artificial fur. She has two dogs at home adopted from a shelter, Denver and Delilah, by whose names her production company Denver & Delilah Film is named.
*The material was published in the 66th issue.