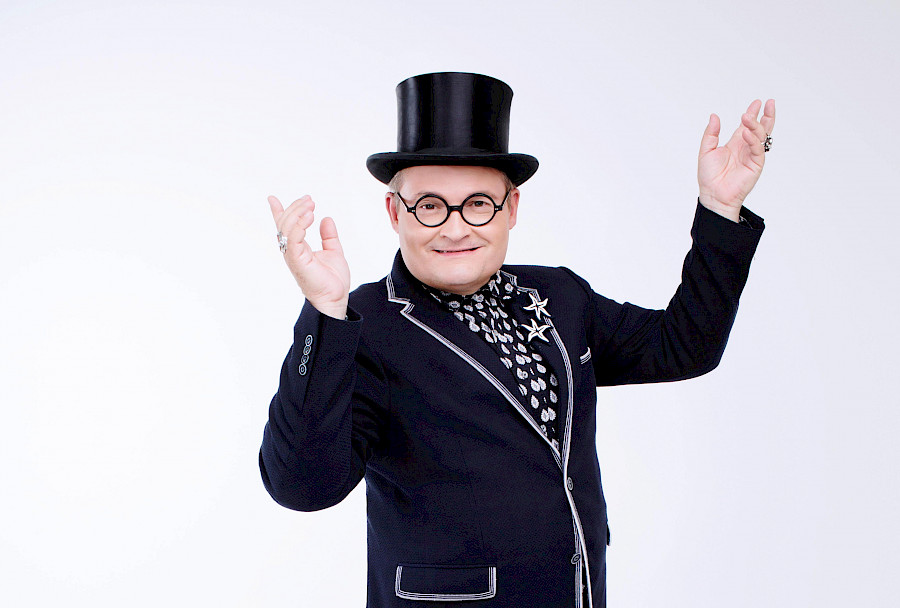 Civilization is changing dramatically. And fashion, as a part of its cultural legacy becomes a mirror reflecting those changes. Famous fashion historian, one of the biggest modern specialists in this area, art critic, collector, theatrical artist, interior decorator, honored member of the Russian Academy of Arts and the author of multiple books about fashion history Aleksandr Vasilyev closely analyses and evaluates those inevitable historical transformations.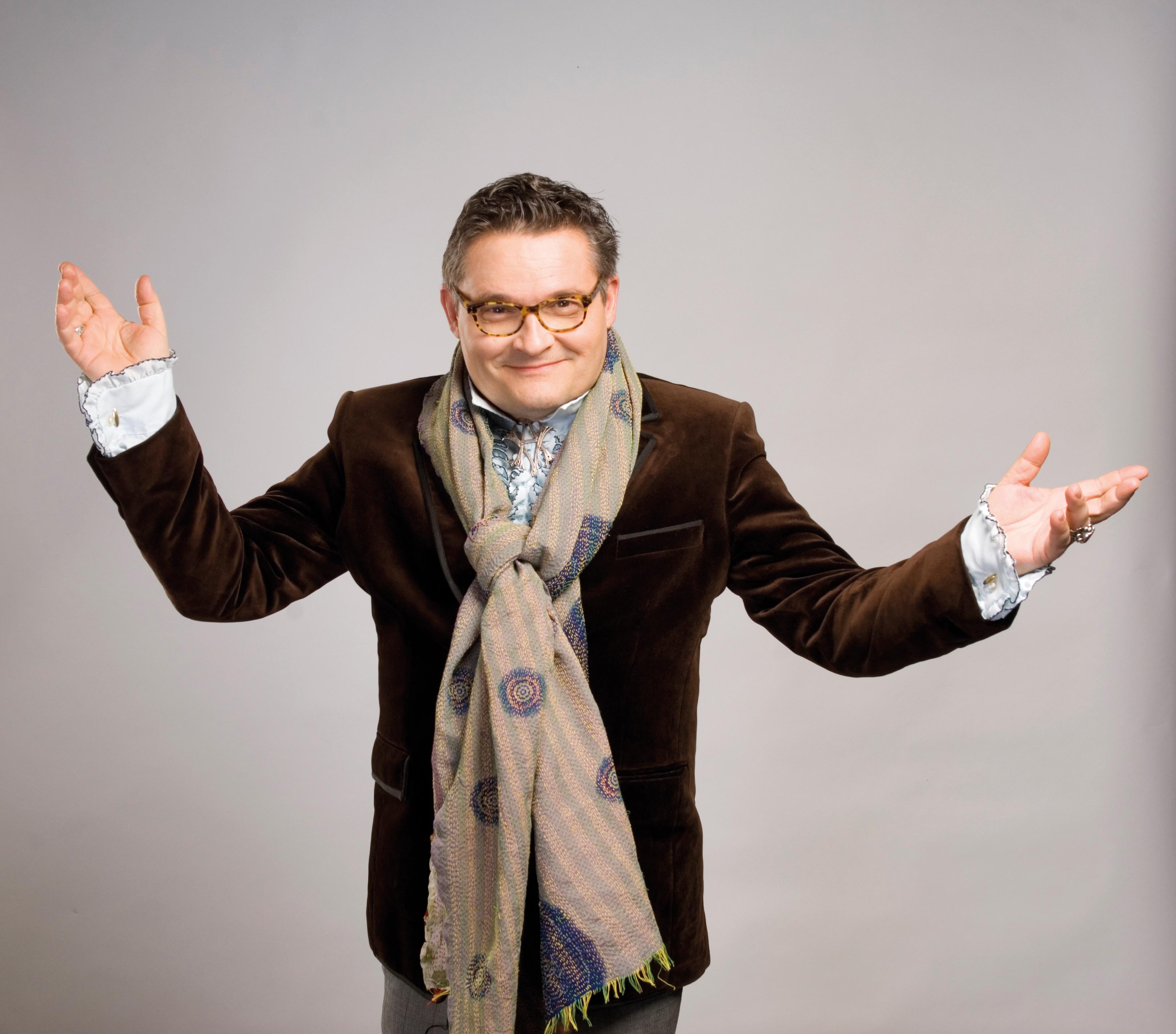 He worked as decorator of French festivals and theaters. He gives lectures about fashion history in universities and colleges over the world. Author of three dozen books. His book "Красота в изгнании" ("The Beauty in exile" – about beautiful Russian emigrants), released by Слово/Slovo publishing house, got through six printings from 1998 to 2008, and in 2000 was published in English in New York. Speaks seven foreign languages (English, French, Spanish, Italian, Polish, Serbo-Croatian, Turkish).
You are a fashion historian. Don't you think, that the last time fashion was original is the late 90-s, and since, the designers are only trying to restore the old trends in different variations?
Absolutely not.
"The Great Style" has died already in 1969, when hippies came. When women cut their hair, put on jeans and men sweaters they lost many elements of femininity. And fashion will not be able to obtain the same grace again which existed till 1970-s. It is quite possible that Islamic fashion will reign and all the women will wear headscarves, veils and hijabs. Seems like Europe is now working in this direction: a lot of designers, for example, Dolce and Gabbana, Louis Vuitton – exclusively release collections of religious line. But in fact, today's designer came down to the level of stylisme, so in a way, you are right. And if before the whole new directions were invented, then to the end of XX century, and exactly – to 1970-s, which already copied the 30's and 40's, was trying everything possible for the human body structure.
Designers are having a hard time modeling something cardinally new for human "construction", with two hands and legs, core and head. Everything that they could tailor, sew, compile was already tailored, sewed and compiled. It took a big amount of time, but the result came out very interesting.
For how long will those "new" 20's, 50's, 60's and70's exist on podiums?
Retro tendencies will always return. But, in my opinion, all this "impasse" touched only female fashion. And the men's fashion is very conservative and hasn't strictly changed for the last 200 years. In the beginning in XIX century came out: first frock coats, then jackets, white or light shirts with the collar (though it's not clear what is it for), tie or bow tie, vest, long trousers with or without pleats, boots with laces etc. All of this mostly remained the same – the result of English dandysm of famous Beau Brummel's age. That's why the direction in which men fashion went today is extremely revolutional! Men are getting dressed in women clothes, exposing their backs, shoulders, chest, they put on them silk, outfits with all this sequins and embroideries, laces, big hats, creating very baroque and not very manly look for a male. But the question is what counts manly for today. Sitting by the computed and tapping keyboard all day is not so manly and typical occupation for a man. And since man labor stopped being just physical, muscles can be "earned" only in gym. No one strikes iron, makes hayricks, builds houses anymore – the technology now does all that and the hand labor is used minimally. Today men are valued not by their working abilities but by their income. And those mostly are top-managers, IT specialists: the same work behind the desk, computer, with clicking…
You talked about religion oriented collections. It not the only, but bright example, of how today's many brands are led by the buyers. Designers' collections more often reflect the taste of consumers, it gives the impression of full commercialization of fashion. If it was an art before, now it's just business…
Fashion always was about business. Or rather, it's a fusion of art and business. Created works needed to be sold. Fashion, which is not sold is not possible to exist: if one creates collection which is pleasant to eyes but is not selling, then its place is at exhibition. These clothes are not good to wear, wash, it only collects dust…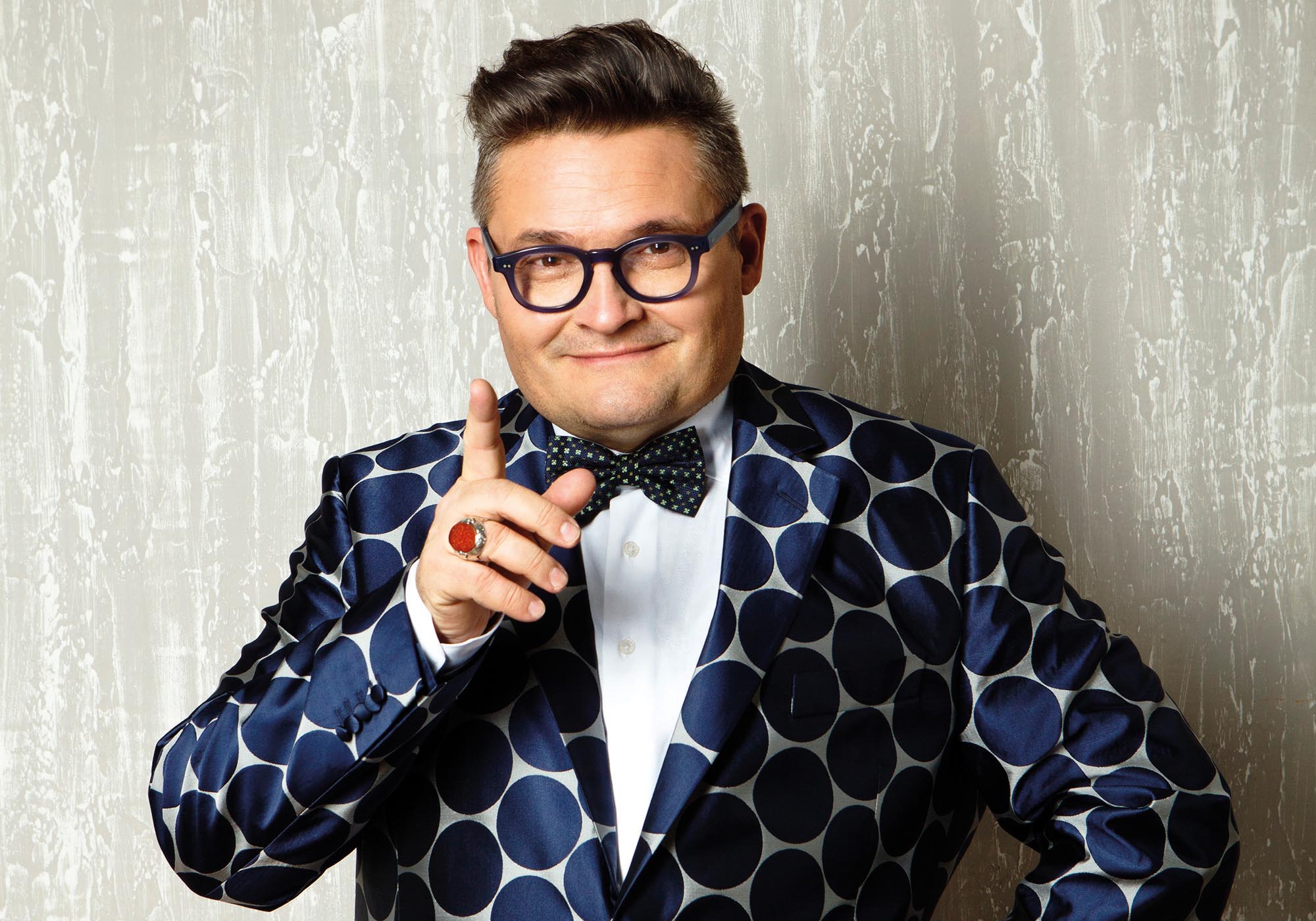 But what about "Haute couture" fashion?
"Haute couture" – is only for selected ones of a very limited circle. "Haute couture" clients are not more than 2000 persons on the whole planet. And it is created by 20 000 people. Thus, this fashion is not the main dominant. The main dominant in fashion is sales. And "haute couture" is a live commercial of fashion industry products, which will be sold to millions. The dresses with incredible forms that you see on the runway, cost from 60 to 200 thousand Euro, and only those who can afford them and want to show off their rich wardrobe will buy them. The rest, as usual, only settles with a bottle of perfume or dress from Chanel, Dior, Lanvin… I think that the level of couture will only decline. For example, how could they let Alber Albaz, who lifted the designer house to a whole new lever – raised the sales, improved the firm's image, go from Lanvin and not accept in Dior?! I mean, Christian Dior's couture collections are very weak – I talk about new designers. And if not old man Lagerfeld…He represents old school of the last century. And as soon as he goes, I'm sure this will cause total failure and death of the global couture. Sure, this doesn't mean that there will be no new Houses and shows. They will proceed, but I don't think they will be worth watching.  
Not so long ago top models were style icons, their names were heard from everywhere: Linda Evangelista, Claudia Schiffer, Tatjana Patitz, Christy Turlington, Helena Christensen…There are no "living legends" among modern models. Why so?
I think it might be because of the lack of personal charisma and people, who could have helped those girls as professionals to become a star. The thing is, that Linda Evangelista, Claudia Schiffer, Christy Turlington, Carla Bruni and others were created at the era of Gianni Versace. Today Gianni is almost forgotten great genius – combinator of  beauty. He sublimated their beauty and made the famous with provocative shootings: femininity at the edge of extreme sexuality. Today extreme sexuality is out of fashion. And yet, Eros and Thanatos, Sex and Fear are the main engines of trade. And now there is only fear left in fashion.
And the beauty standards of women are absolutely different now. We can see all different kinds of women on the runways… 
Sure, there are many darker skinned models: the Great Migration is coming, a lot of refugees from southern countries. Now we see a lot of full lips, permanent makeup, piercing, curly hairs…New tendencies.
The image of woman of which era is closer to you?
I like my contemporaries, who are over 70 years old. I admire the beauty of older ladies.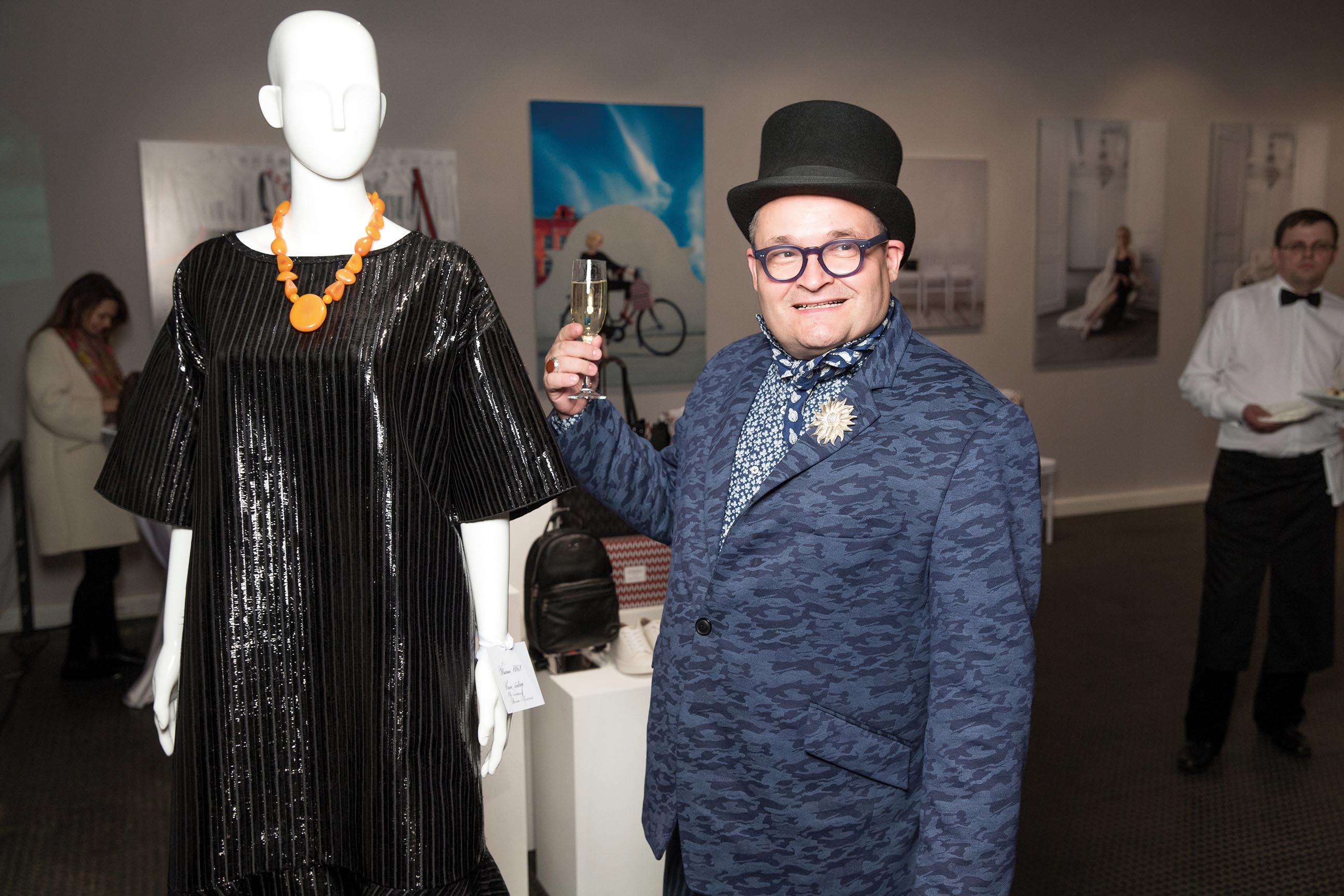 What can you tell about the beauty of oriental women? What can they do to look their best and highlight their appearance?
Just to keep doing what they already do. I think that their unique established style "hits the point" – men they surround themselves and want to be surrounded by love it. There is a concept of "local taste". Different story, if they move to another country. Those who live in Paris or London, New York or Barcelona need to look differently: there are another beauty standards, where is no need for fake eyelashes and nails or shiny high heels anymore. It just will not work and you need to adapt to a new reality. But for the capital of Azerbaijan they are like perfect accessories. All the women that I happened to meet here in restaurants, outside I just adored: they are so pure and good-looking, with make-up and heels on, and with such expensive purses!.. Everything in them was good. On other hand, poverty and rags, neo-grunge style is trending now: ripped jeans, frayed sweaters, everything loosen, uncombed…But it's not the case here. In gloss of the wellbeing and magnificence girls of Baku look gorgeous and a little bit old fashioned at the same time – but only towards the trends that they will never accept. For example, oversized is in fashion now – everything that hides the curves, shoes with no heels, fabric defects. All this is not typical for Baku girls. It just needs to be waited over. Luxury will come back in fashion again.
Many young designers, as well as from Azerbaijan, address to ethnic motives. How to better present the national color to capture interest of the world capitals of fashion and to sell itself to a foreign consumer?
Well, first of all the country whose ethnic motives are affected has to become fashionable. It has to be in the spotlight. Brand-countries such as Britain, France, Spain, Switzerland, Russia, China, Japan. Now, for example, Ukraine is really trending, and Ukrainian Vishivanka's (embroidered shirt) are very popular in Paris. And these handmade shirts cost from two to four thousand euro, because of the high interest to this theme. Azerbaijan definitely also has interesting ornaments, its color. But the world should hear that there is such country, because most people in Europe and USA never even heard about Azerbaijan. More wide popularization of country should be done, including commercials of its touristic places, attractions, culture.
Good example – there is always Azerbaijan's pavilion on Venice Bienniale. I always visit it. Or, for example, when a country has worldwide famous designers, some popular haute couture lines or pret-a-porter. I don't know if Azerbaijan has any haute couture or pret-a-porter lines, which can honorably compete at the global level. Right now Georgian designers did their shot, came to the world level and now everyone talks about them in the west. If young talented girls and boys (mostly boys, because fashion is men's job) from Azerbaijan will go the Italy, France, England to study fashion and start to work there, this will already be a trigger for people to talk about Azerbaijan motives.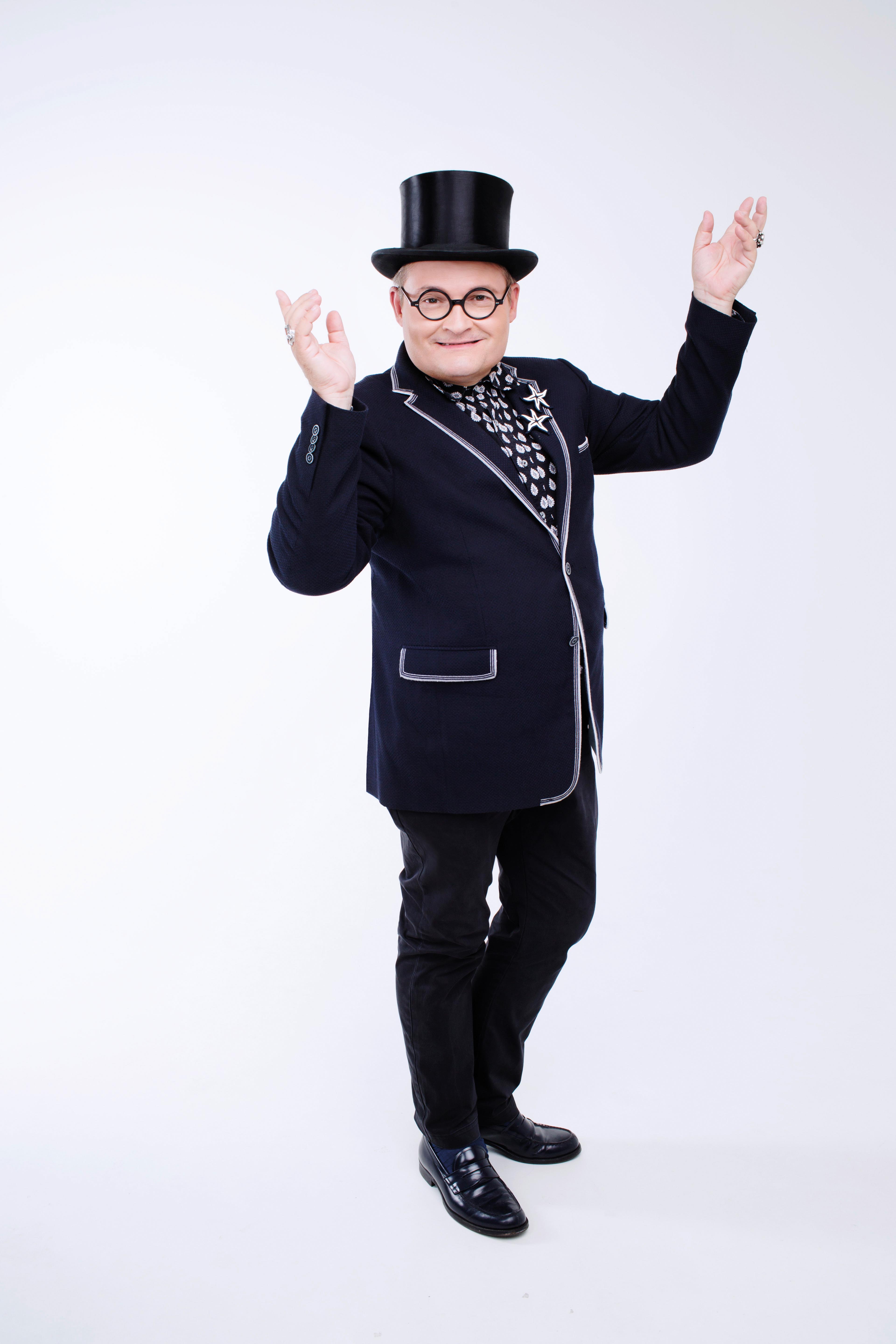 Why you do not think women should work in fashion? Our designers are mostly women.
Because women get married, have kids and has no time for fashion anymore.
But there were greatest women-designers. Coco Chanel, for example.
She was single and did not have children. Chanel was really unhappy in her personal life. And if she was, the world, would probably, lost a great designer. When a woman chooses the world of fashion, she has to forget about marriage and kids. I think Azeri women (Russian as well) who, thanks to their generous parents, had opportunity to study fashion in Italy or France, will give up fashion very soon.
For them it's just an entertainment. Rich "rublevka" wives always want to become a fashion designer, art dealer or landscaper. These are glamorous professions, others are not. They can buy boutiques and fashion shows, but it all ends when: a) as soon as the sponsor is out of money (and they certainly will, because homegrown art is not repaying); b) when the baby is born and becomes a center of attention. There are bunch of such examples. That's why I believe that fashion industry is for men, who won't get married and have children. This is a first condition.
INTERVIEW KSENIA ELKIND
The interview was published in the 34th issue.