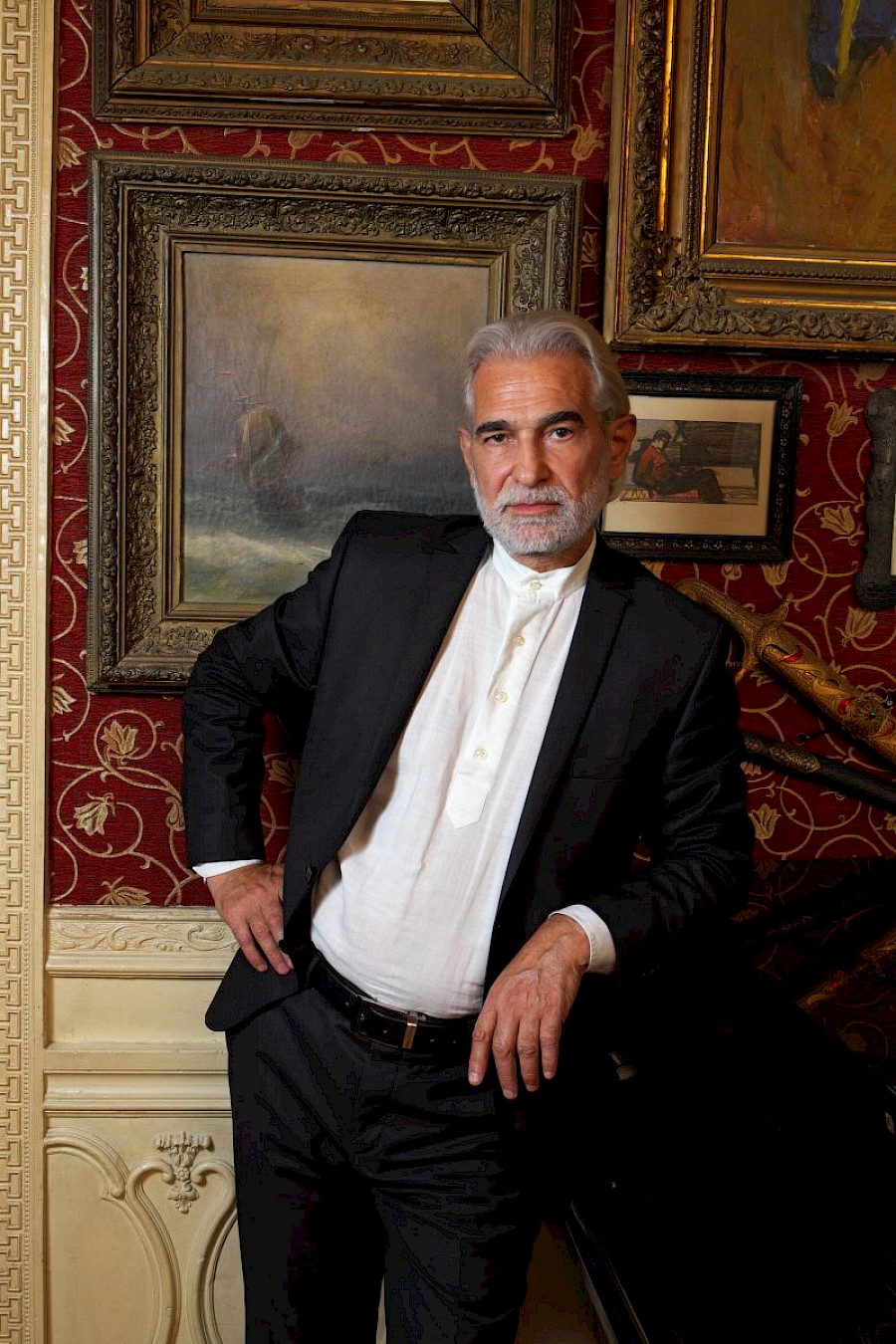 The People's Artist, Secretary of the Union of Artists of Azerbaijan Professor Agali Ibrahimov is known as a gifted master with his own philosophy. And only a few know that he owns the rarest collection of paintings in Azerbaijan, and his house is a real museum, the walls of which gather canvases of wonderful painters...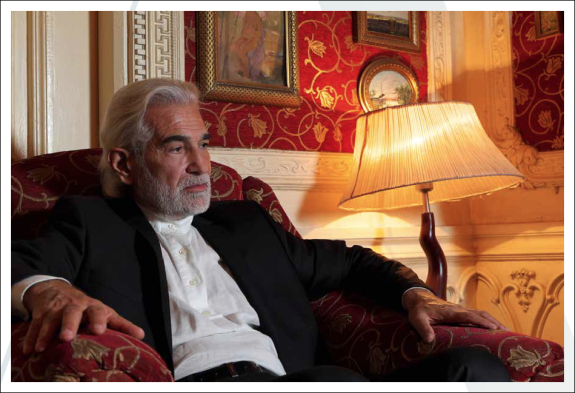 The birth of collection
It all started with the artist Gennady Zhiglov, - Aghali Ibrahimov recalls, – he lived in our yard. I just got into the Azim Azimzade art school at the time, and chose this profession accidentally – before that I was studying music for many years. In the second semester I got a three and I was very upset! Gena approached me near our house and asked: "What's wrong with you?" "I got a three!" –- I answered barely fighting back tears. "Well, let me see your work!" he says. He took my coursework and burst out laughing: "You are a talented, interesting artist! Forget about the scores! Draw as you wish, – even if you get a two!".
He was the first to believe in me, – Aghali continues. – It was very important for me then. And a few years later, I purchased one of his works – it was the first painting I bought. You could say, it was then that the collector Aghali Ibrahimov was born, because the work of Gennady Zhiglov marked the beginning of my collection. His painting is also dear to me as a memory from the past.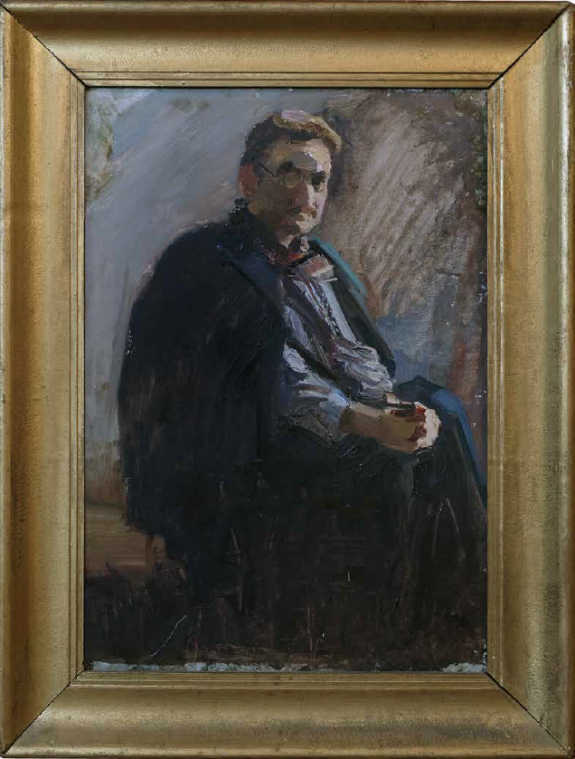 "The Portrait of Mirjavad Javadov", Mikail Abdullayev, 1953
Paintings – like people
Paintings for me are not just genius creations of great masters and touch to divine fire, but it is also a journey to the past years, – Aghali Ibrahimov admits. – With each of his paintings the artist actually creates a self-portrait, speaking about himself, his experiences, his time. The painting is above all a reflection of the artist's soul. The great Leonardo da Vinci once said: "Where the spirit does not work with the hand, there is no art..". If you indifferently pass by a painting, blankly, if by looking at it you don't get thoughts and feelings of the artist – it is not art, there is nothing personally experienced, gained, there is no depth, no mystery... It is not hard to be a craftsman, repeating someone and not saying anything from yourself, but to be a big master who created something new, of his own – it is not given everyone. I am endlessly happy that my collection is decorated with the works of such masters. Not only man has a soul, – our friend shares his thoughts, – a painting has one as well. I see, I feel, I sense this soul, I communicate with it, with each of them. The secret is simple: you need to be able to hear the voices of paintings, and then they will speak to you about many things. In the Quran it is said that in the beginning the world was white... White – like a clean piece of paper: this encourages for deep reflection before writing something on it...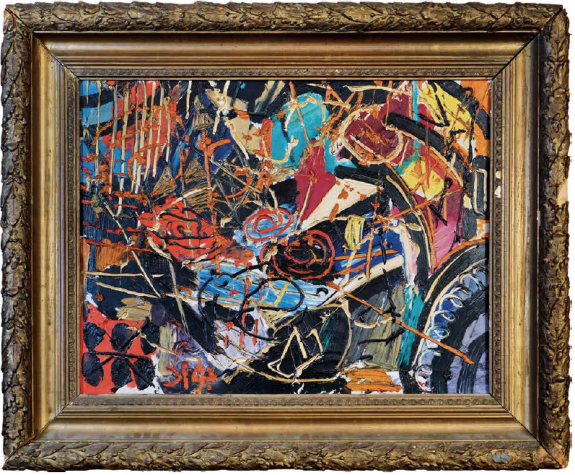 "The Web of Life", Mirjavad Javadov, 1987
In the light of masterpieces from the unique portrait of the mother of the great artist Sattar Bahlulzade – the only portrait painted from life was of this woman, – says Aghali muallim. – The master idolized her. And most of all he loved three things in life: his mother, Fizuli – he could read his poems by heart for hours – and the image of madman Majnun.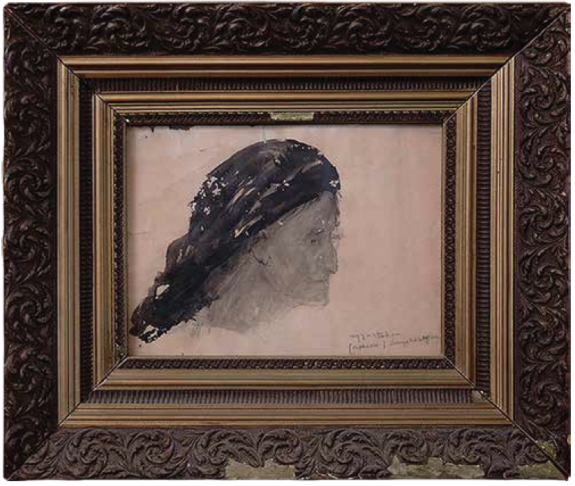 "Mother", Sattar Bahlulzade, 1962
And this still-life painting Sattar wrote with his finger – you will agree, it's very extraordinary – the master actually loved to paint this way. It is believed that the brilliant Bahlulzade did not paint human figures. But it is easy to refute by looking at his early work – the painting "Naked woman".
Sattar is a versatile artist, he has both watercolors and graphic works. Take a look at Sattar's own portrait of the brush of another genius, Togrul Narimanbekov. And the sketch of Tair Salakhov to the portrait of Dmitry Shostakovich resurrects in memory of both famous masters. There are some memories associated with each picture here. When I admire the works of Sattar and Togrul, I remember how we, young artists – Farhad Khalilov, Nazim Rahmanov, Khamza Abdullayev – gathered around these amazing people. We already then understood that next to us were huge masters, people with an extraordinary soul – and passionately wanted to join their talent...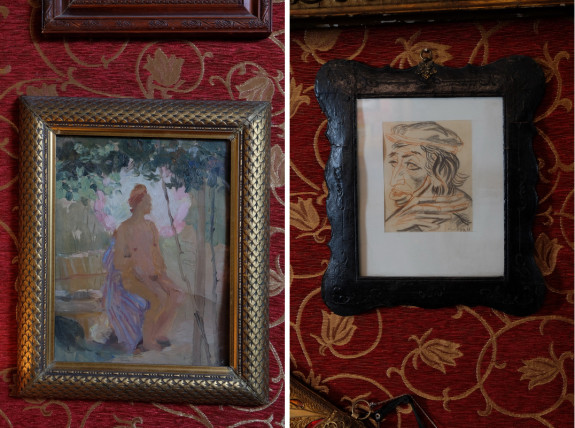 "Sketch to Shostakovich's portrait", Tair Salakhov
This is a portrait of one of the founders of the Absheron school, – Aghali moves on to the next work by the brilliant artist Mirjavad Javadov, written in 1953 by another master – Mikail Abdullayev. And here's Mirjavad's own work "The Web of Life". When Lyuba – Mirjavad's wife saw this painting at our house, she burst into tears. It turns out, while working on the canvas Mirjavad confessed to his wife: "How great would it be if this painting was decorated with a real museum frame!" And in our house this canvas is placed exactly in one like that – antique, expensive...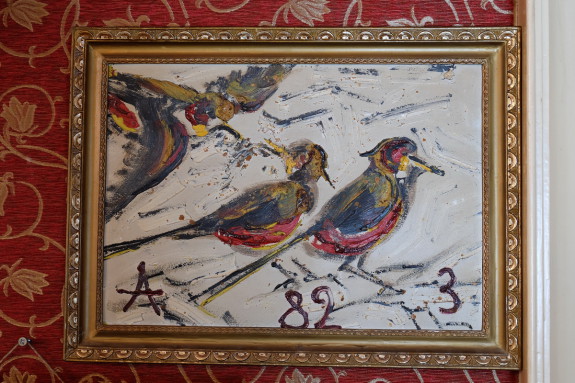 "The Web of Life", Mirjavad Javadov
And here are foreign masters, – Aghali continues. – This wonderful painting of Anatoly Zverev is called "Jealousy". Zverev is considered the first Russian expressionist, legend of Soviet nonconformism and the most underrated brush master of the last century. The works of this artist are very highly evaluated in the West. Zverev has only a few scenic works (he mostly painted watercolors), and I have one of them!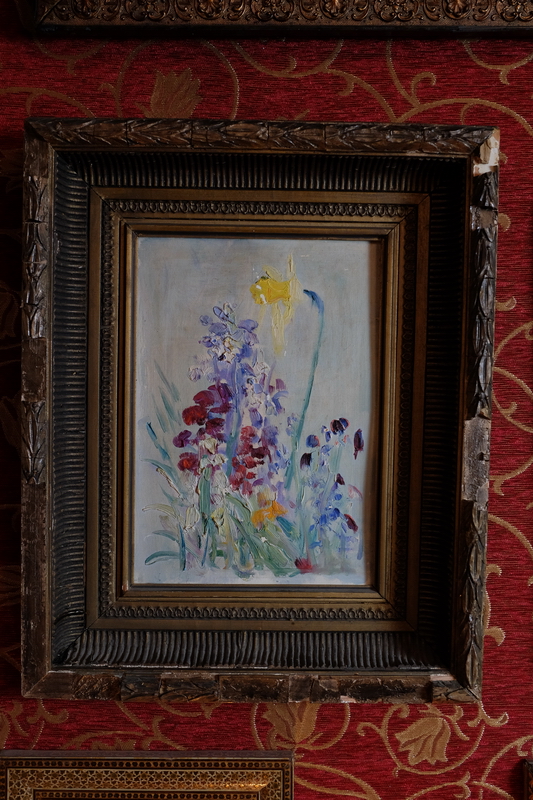 "Jealousy", Anatoly Zverev
And this is a painting by Aivazovsky. He wrote it in his uneasy days – it is dark, complex, radiates pain and suffering, – says the owner of the house, showing on another canvas. – He came to Baku, and wealthy people ordered paintings from him.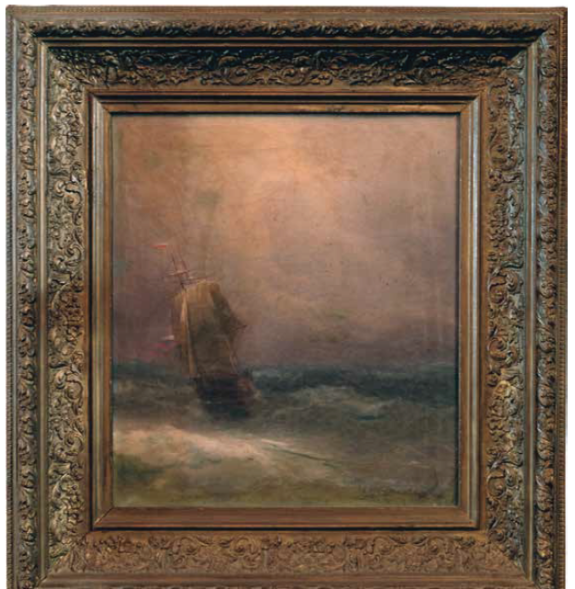 "Sea landscape", Ivan Aivazovsky
But my collection has not only the paintings of Bahlulzade, Narimanbekov, Zhiglov, Aivazovsky and other talented artists. There are many works here that are still waiting for their big moment. The time will come, and they will see the light, decorate expensive collections and elite art salons. As the ancients said: "Life is short – Art eternal".