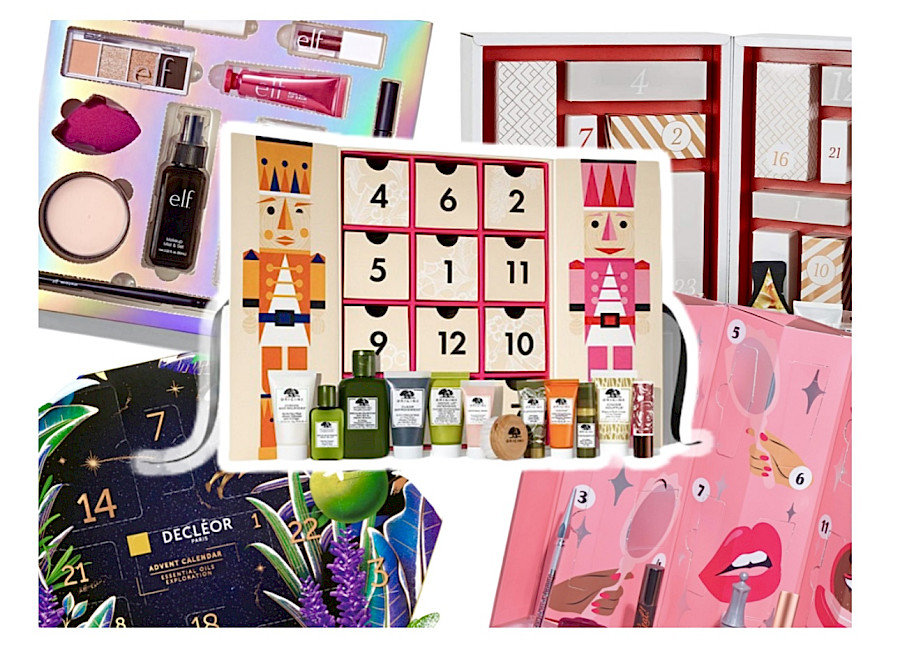 Countdown to an enchanting holiday season with these eight trendy beauty advent calendars, each filled with an array of luxurious skincare, makeup, and pampering essentials. Discover a daily dose of joy and self-care as you unveil a new surprise behind each window, from indulgent moisturizers to shimmering eyeshadows and luscious lipsticks. Embrace the spirit of giving by gifting these delightful calendars to your loved ones, spreading the joy of beauty and self-expression. Unwrap the magic of winter with these curated selections, designed to make each day leading up to the festivities a delightful beauty adventure.
1. Bobbi Brown
12 Days Of Glow Advent Calendar
Price: $180

What's Included: The box opens day by day to reveal a new skincare or makeup product. The lineup includes inky mascara, shimmering shadows, a satin matte red lipstick to wear at holiday parties, a cleansing oil, and a makeup remover for later.
2. Jo Malone
25-Day Advent Calendar
Price: $495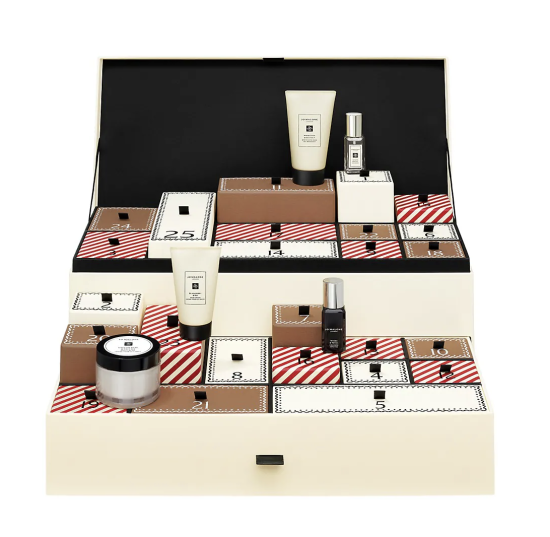 What's Included: Pull out cream-colored drawers to discover candles in full-sized and miniature formats, along with beautifully perfumed hand and body creams, lotions, hand washes, and colognes.
3. Le 30 Montaigne
Holiday 2023 Advent Calendar.
Price : $750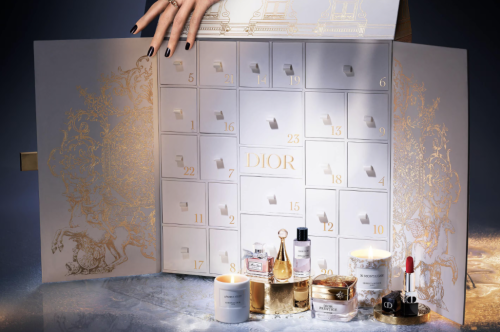 What's Included: Amid iconic Dior perfumes and candles laced with fig, amber, and rose, the brand tucked in the highly pigmented, long-wearing lipsticks that it recently sent down the runway.
4. Kiehl's Advent Calendar
Price: $120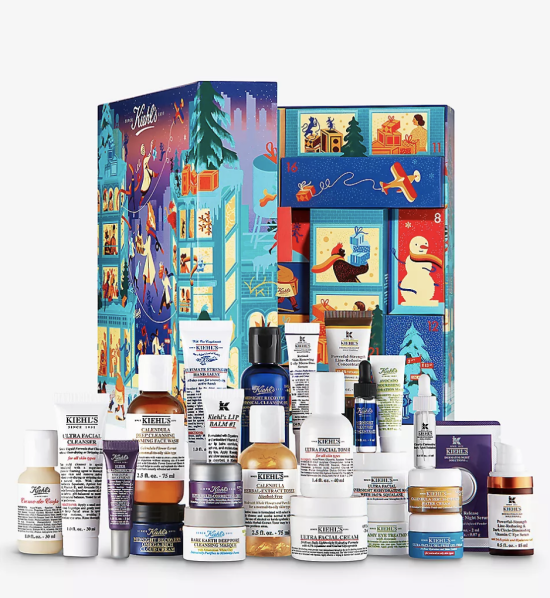 What's Included: Within the set, there's a skincare product to treat every area of concern. The 24 gifts include hand salves and lip balms, eye treatments, and a hydration mask.
5. Christian Louboutin Advent Calendar
Price: $600

What's Included: Gifts range from the party-ready Velvet Matte On The Go Lipstick, which fits neatly into a clutch, to exuberant scents from the Loubiworld range.
6. Benefit Cosmetics
All I Want 24-Piece Beauty Advent Calendar
Price: $149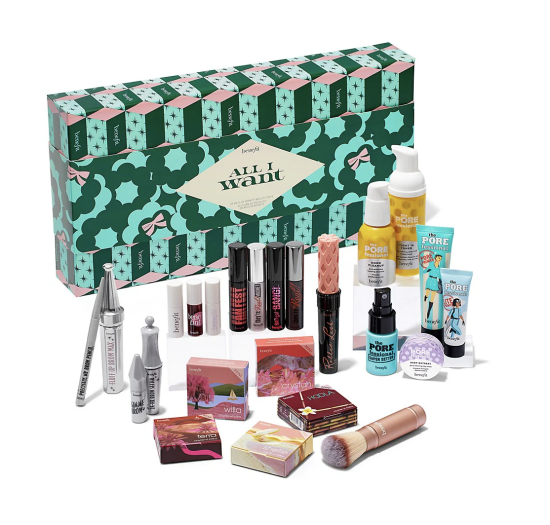 What's Included: Daily indulgences range from a swipe of Roller Lash Mascara to a brightening sweep of the universally flattering Benetint.
7. YVES SAINT LAURENT
Beauty Advent Calendar 2023
Price: $275.00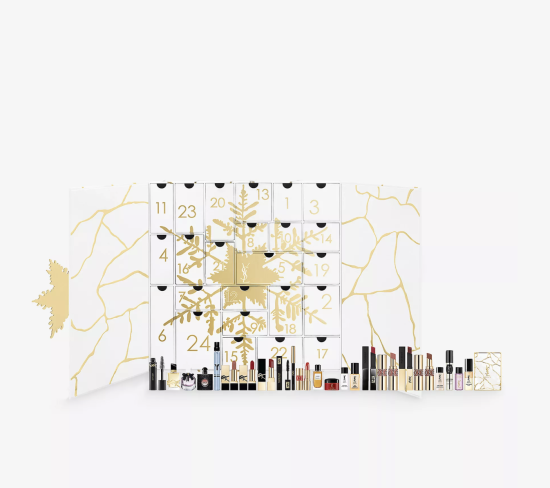 What's Included: The Parisian label filled its gift set with 24 samples spanning skincare, makeup, and fragrance. Among the collection is a bold red lipstick that will teach you how to do crimson lips the French way.
8. Mac Cosmetics
Frosted Frenzy Holiday Calendar Set
Price: $350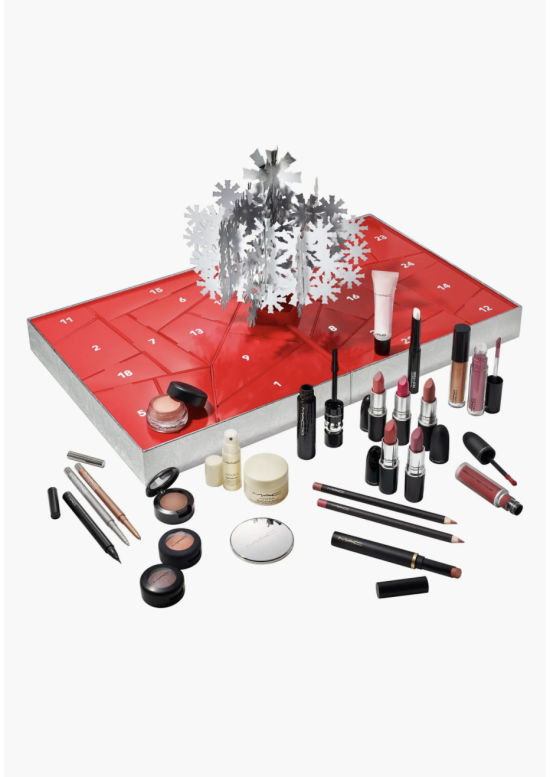 What's Included: Amid the 24 miniature and full-size products, giftees will find clump-resistant mascara, velvety lipsticks, glitter-flecked eyeshadows, and more. There's also a moisturizer and a hydrating serum to keep skin dewy throughout the "frosted frenzy" of the season.