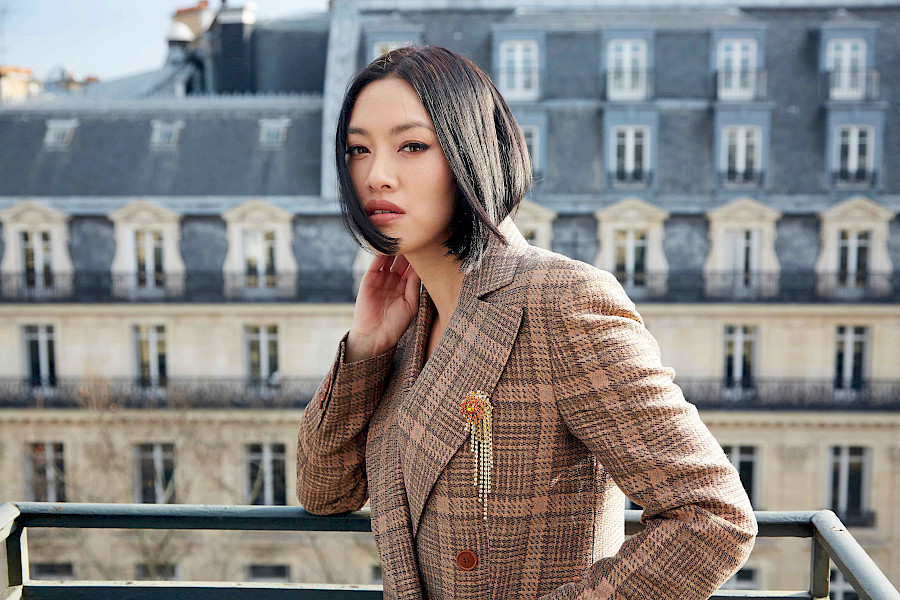 Fashion fans will instantly recognise Tiffany Hsu as one of the most stylish guests of fashion weeks around the globe. But they should be thankful not only for her inspirational street style looks, but also for her stylish choices for the online luxury fashion platform mytheresa. The Mytheresa fashion buying director's background in fashion goes back to John Galliano's chinese collection that he created for dior in 2003. From that year on, Tiffany Hsu, also famous as @handinfire, perfected her style from a tomboy into one of the most influential women in fashion. Tiffany Hsu told NARGIS how it all started, what anyone needs to become a fashion buyer, and why this sphere is not as glamorous as it seems.

Have you ever been professionally trained as a Fashion Buyer or in the fashion business? Why did you choose this career?
I left boarding school when I was 17, took my portfolio and went to London to apply to Central Saint Martin's. I told my parents that I was moving to the city after I was accepted. It was scary at first, but the starting point for everything that happened in my career. I never had any traditional Buying or Business training but built my career on self-learning and experience. I worked at the boutique Feathers, first as a sales assistant and then as store manager. After finishing my studies they asked me to stay and assist with Buying for them. From there, I moved to Hong Kong to work with Lane Crawford in the Buying team, before returning back to London to work with Selfridges in the same department. From there, I found my way to Mytheresa as Buying Director.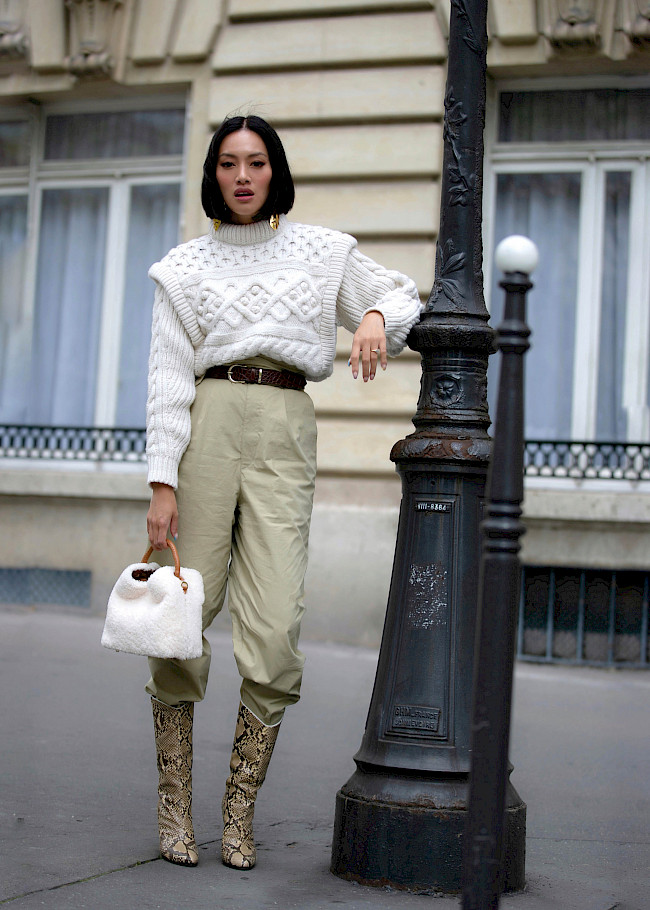 Fashion Buying is mostly glamourised by the media. Is it so for you? What do you like the most about your job?
The glamourous side to the business is not like in reality. One needs to be passionate, focused and able to make decisions quickly. The world of Buying moves incredibly fast, with a huge amount of responsibility when it comes to analytics, reports, budgets and quantities. One needs to have the excitement and gut feeling for what the customer will love and curate a beautiful selection, along with the knowledge and understanding of what will work for the business.
You have been with the Mytheresa platform for about five years now. How has the fashion industry changed in this period overall and specifically online? Could you please identify the three changes that you like the most?
We have seen the industry grow an incredible amount over the last few years, directly impacted by social media and e-commerce in general. Designers have
had to adapt their business models to this dramatically, to be able to cater to customers' needs in the new digital era. From live stream shows to 'See Now, Buy Now', with even the most traditional houses exploring e-commerce, there has been a significant change in the way designers now operate. In turn, there have been changes to how and what we buy from these brands. More than ever, online retailers are working and supporting brands on digital platforms to be able to consistently offer the customer something unique and different. We launch numerous exclusive capsules throughout the year to keep the offering fresh and exciting for our customers.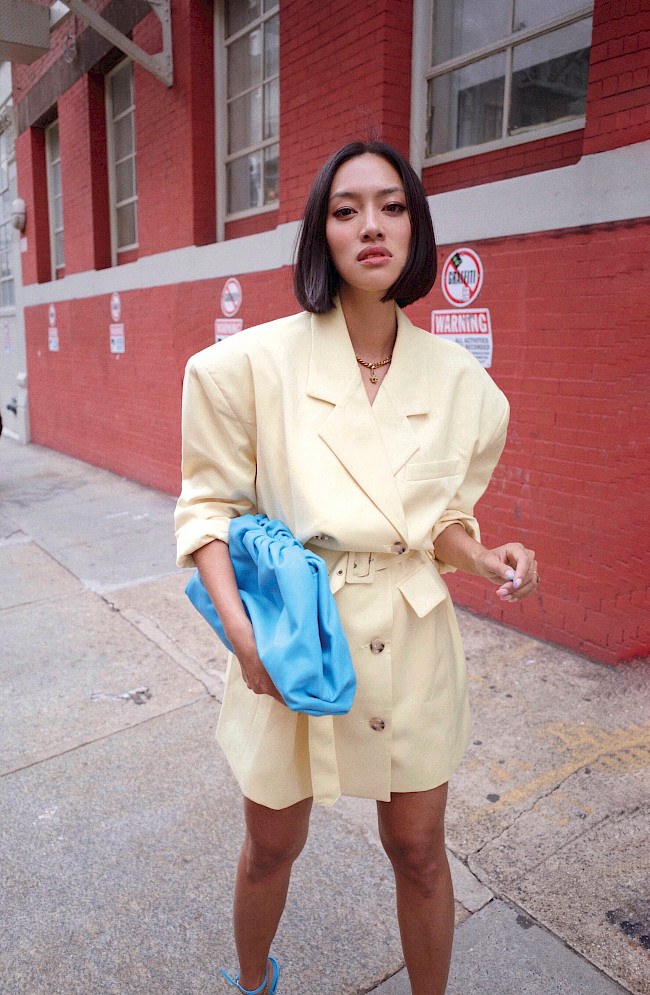 What qualities are needed to become a top Fashion Buyer?
You need to be passionate, willing to put the time in to work long hours and be on the go constantly. There are many pros to the job, but you only get there with a lot of hard work, determination and focus. At the beginning, always learn from those around you and be positive and optimistic with any task given to you.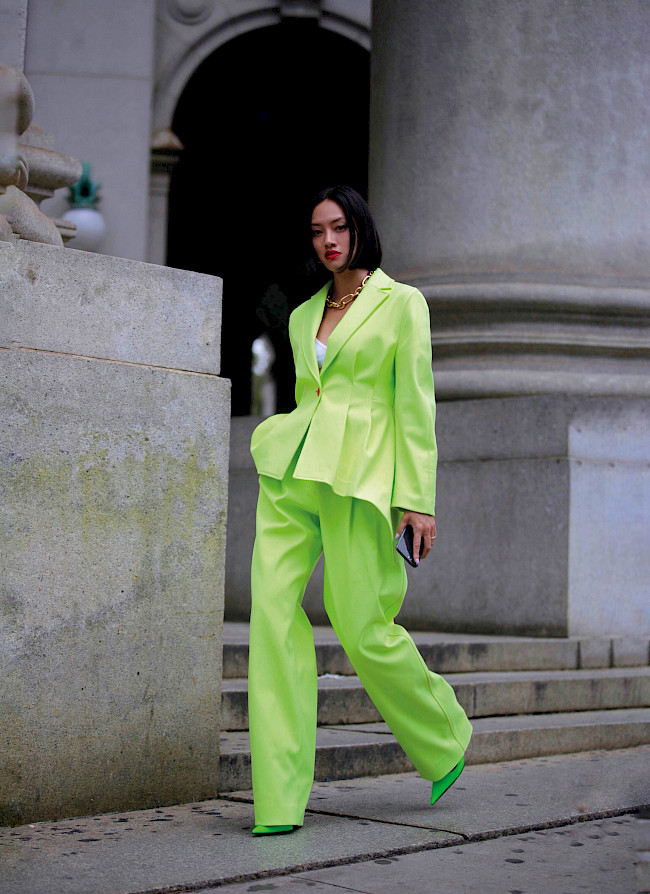 What are your personal style rules?
As I am mostly on the go, comfort is key. I always look for statement pieces that speak for themselves, that can be thrown on or layered depending on my day. Either a midi dress which can be worn with an oversized jacket and boots, or tailored shorts and a blazer with trainers. I think, in general, my style is quite sporty and relaxed, and I like to mix feminine pieces in an androgynistic style.
As a Fashion Buyer you have been travelling half of every year for the last ten years. Where and how do you find the inspiration to continue to live and work at such a pace?
When I am at home and not working I love to cook and meet up with friends. Art and music also play a huge role in my life. David Bowie, Bruce Springsteen, Egon Schiele, Jean-Michel Basquiat and Robert Mapplethorpe are among my favourites.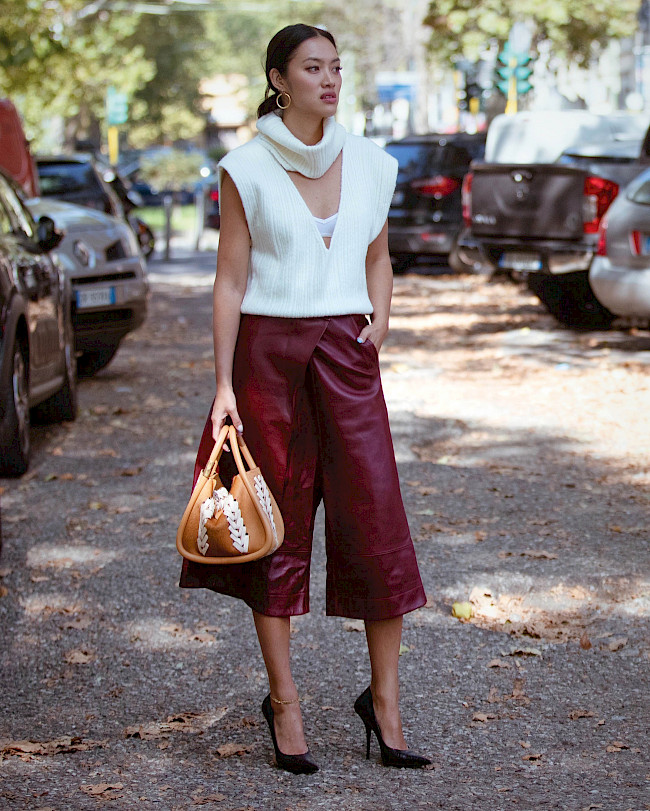 You are one of the most stylish guests of fashion weeks. What is your style advice for the SS2020 season?
I cannot wait to wear a pair of Bermuda shorts combined with oversized jackets as suits! Maison Margiela, Valentino and the new Korean brand Low Classic have some amazing offerings. Anything leather on leather especially from the likes of Bottega Veneta and Gucci I am literally obsessed with. But you should also invest in cool paper bag high-waist trousers, especially in denim, like from Isabel Marant, Ganni or Ulla Johnson and a pair of military boots.

Please share with us some young brands with the brightest futures, in your opinion.
Peter Do is one brand that I am super obsessed with. Peter's designs are minimal and androgynous, like a 90s revival of Helmut Lang mixed with #oldceline. What's not to like about this super cool brand? Low Classic is a Korean-based contemporary brand, which offers all the fashion staples you need in your wardrobe without burning a hole in your pocket. High waisted blazers combined with easy culottes – you name it, they have it. Nodaleto's designer Julia Toledano is the 'new kid on the block' in the shoe world. She offers cool chunky heels with a bit of a grungy touch, but not too alternative. Her styles are perfect for the fashion- savvy cool girls who want something different.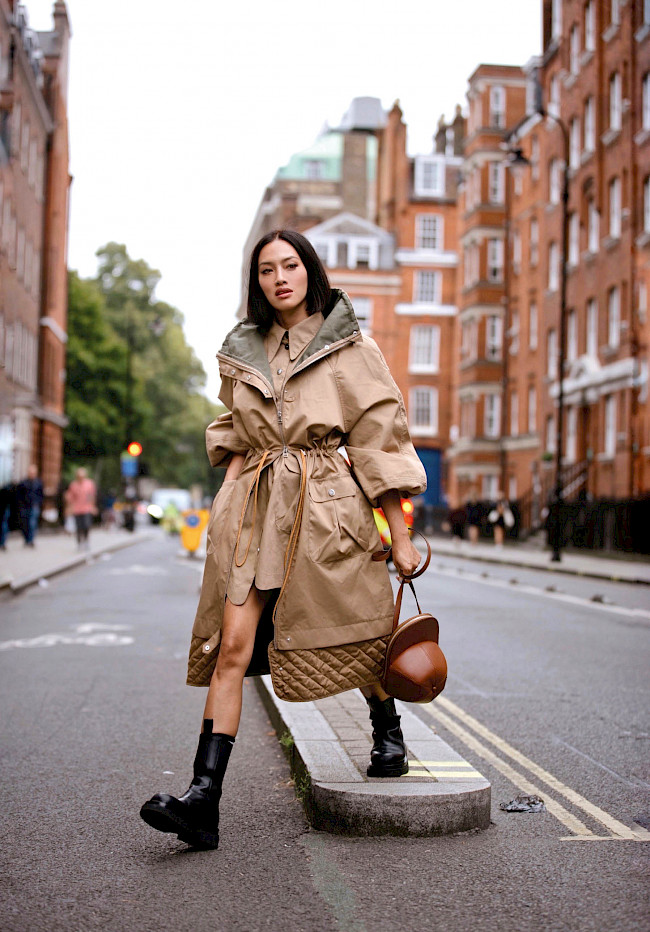 Do such topics like sustainability or diversity affect the way you buy?
We have definitely seen a change in the industry and a focus on more sustainability within fashion. As such, customers are more interested in brands that offer this within their product selection. I think there is a focus on our planet more than ever – designers are inspired to raise awareness of various eco topics through this, but also to look to nature as a key source of design inspiration because of its natural beauty. For many designers it is not a trend, but rather a brand identity that their collections are based upon.

Do you think that the days of retail as we are used to are numbered? Might e-commerce replace it shortly? Or are brick-and-mortar stores still a necessity?
I think it is really not a question of 'either, or'. Both are here to stay.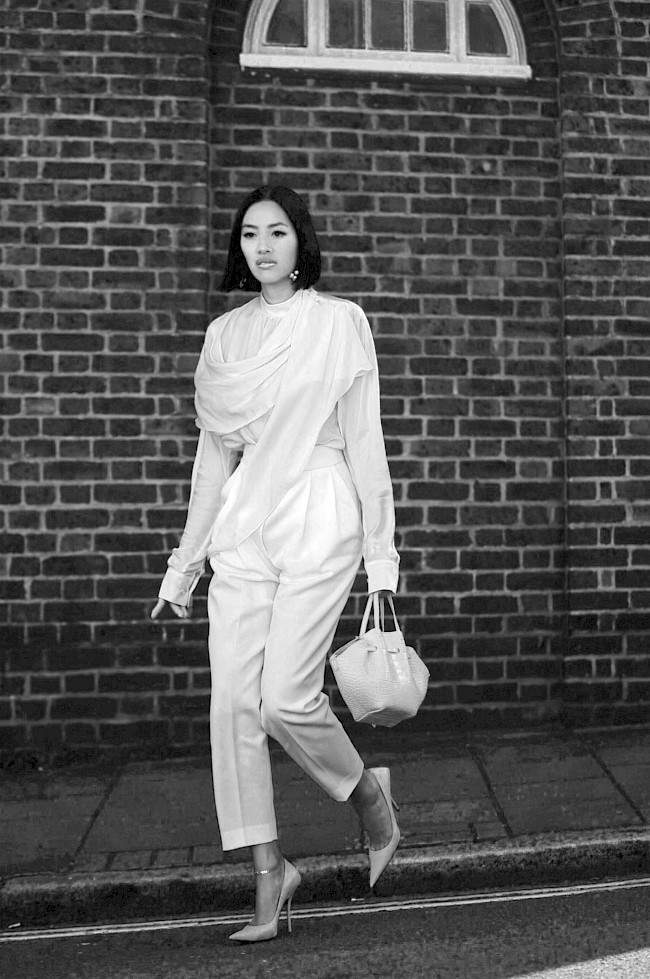 How do you most often discover new brands? Does Instagram help with it?
Of course, we look through all the names that are on show at the various fashion weeks, but we also get a lot of inspirations from magazine websites and Instagram. Social media, in particular, has become a very helpful tool to see what is out there and which brands are maybe liked by my cool friends, so I get alerted and keep an eye on these brands.
How does Instagram influence your life and work?
Instagram is good for receiving immediate feedback on a product. Whilst you can see the numbers via followers and likes and even sales, it is also a way to communicate brand identity wherever you are in the world and, of course, for me personally I use it a lot to keep in touch with my friends all over the world. – N