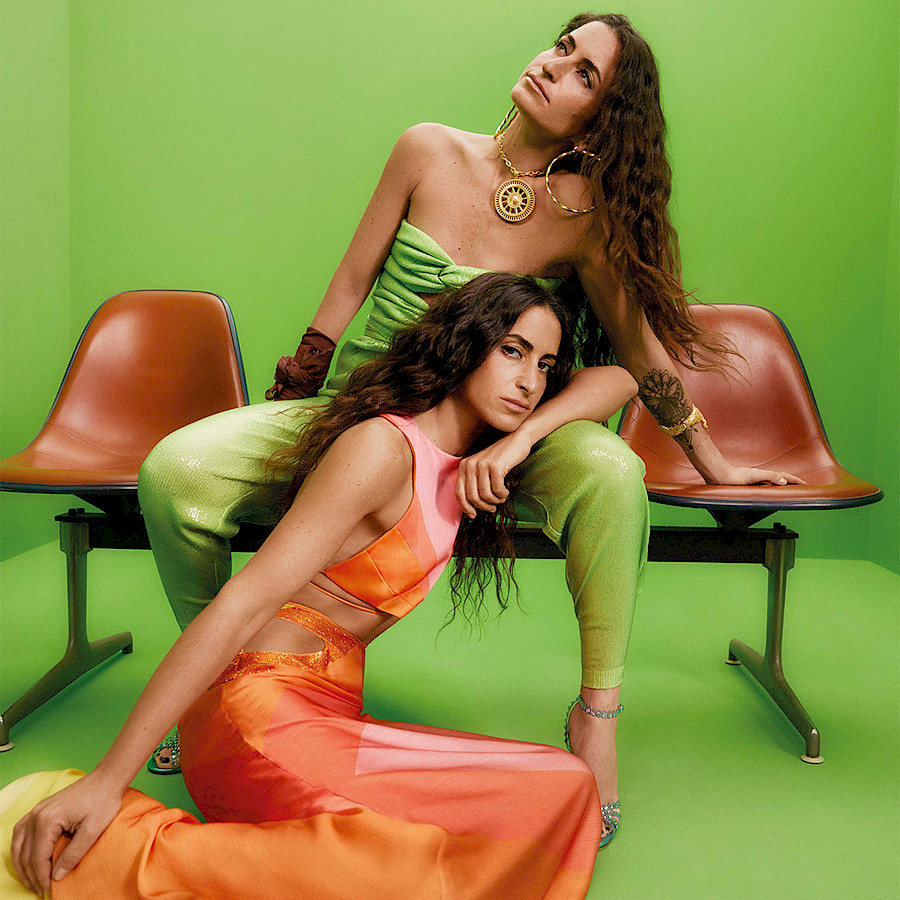 Do twins think alike? Raisa and Vanessa Sason, despite being identical twins, remain unique. They both got into fashion 20 years ago, and for the past eleven years the sisters have been successfully creating modern collections for bold yet elegant women who are brave enough to be themselves. For the last decade, RaisaVanessa brand made it from Istanbul, where it is based, to New York fashion week. Raisa and Vanessa talked about their style, how being twins help their productivity and what they
want to address to all the women in the world.
Our January issue is dedicated to the Mother theme. Is your mother your style inspiration?
Our mother is very precious to us, as every mother to her children. Even though we have matching styles in our daily lives, we cannot say that our styles are similar.
What was one thing your mother taught you that both of you still adhere today?
Thanks to our mother, we learned to be free, independent and down-to-earth.
Despite being identical twins, you stress your differences in your appearance. How does the dualism of being too close yet so different affect your creativity?
We think that the differences complement each other. Perhaps what enables our design development are the decisions arising from conflict of ideas between us. An idea can only develop and progress with the conflict of opposite mindsets.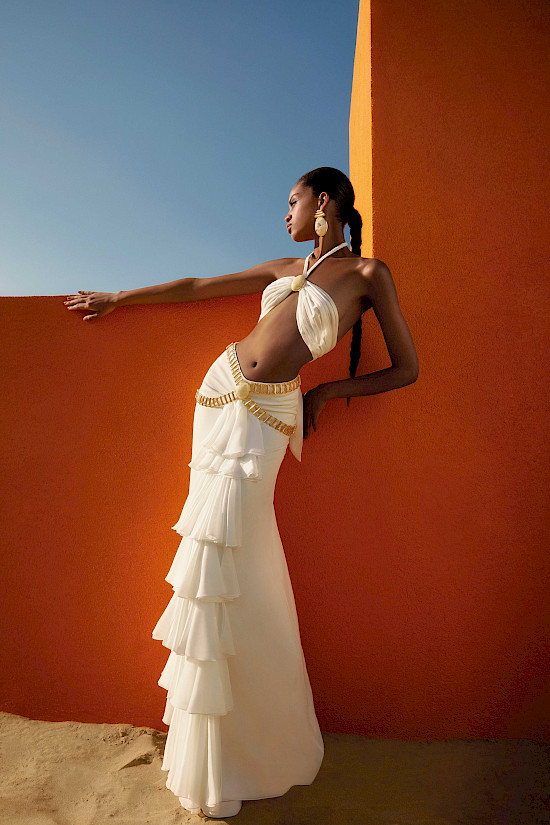 How do two people work on one collection? How do you come together on the design?
Raisa: I do drawings of the designs. We determine the ideas jointly and prefer to create the sketches after the selection of accessories and fabrics.
Vanessa: We love to derive designs as we bring them to life.
Does being twins make you double productive?
I don't think it's double productiveness but, of course, being two and supporting each other speeds up our work even more.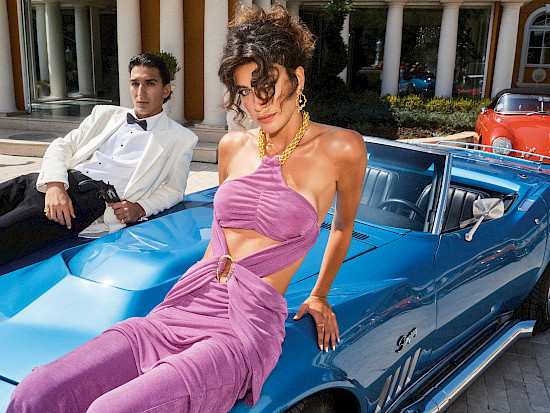 Over all these years, you must have had some disagreements. How do you overcome them?
We adopt a solution-oriented approach to problems, going deep into the problem and finding long-term and effective solutions, not instantaneous.
How would you describe your personal style?
In our daily life, we prefer to wear active clothing, since we have three dogs. Hence, we are among those who combine elegance with comfort.
Your education has certainly influenced your fashion vision. Who is a RaisaVanessa's woman?
We get inspired by many women's spirits; in each collection, we share a different woman, a different era and spirit with our followers.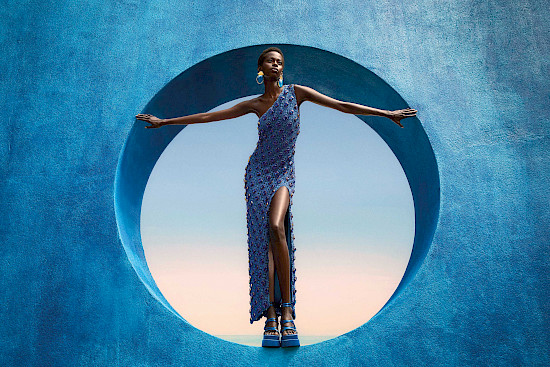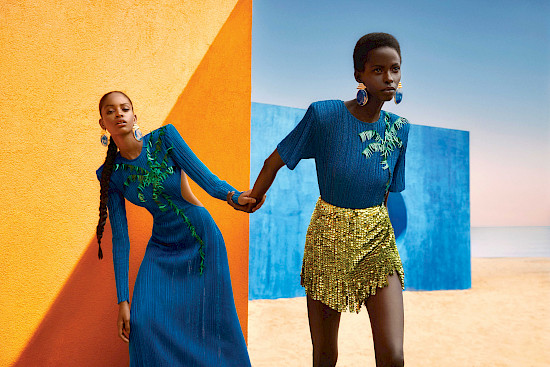 What is most important for your brand: to stay trendy or timeless?
Trends change frequently these days. We, of course, follow the trends but we interpret those according to the taste of the consumer by combining them with our own perception of design. For us, both trendy and timeless pieces should be presented together in a collection. We position our brand as the common point of different tastes.
What inspired you for the bright and vivid FW22 collection?
It is the story of a woman who created her own utopia. An architectural work can inspire us in a form expressed by a contemporary artist. For this reason, we do not identify a specific source of inspiration.
What is the most interesting aspect in collaborating with other brands?
I think, it provides an opportunity to introduce the brand to new markets and bring it to potential customers. We believe, that it increases brand interaction as it reaches different consumer groups.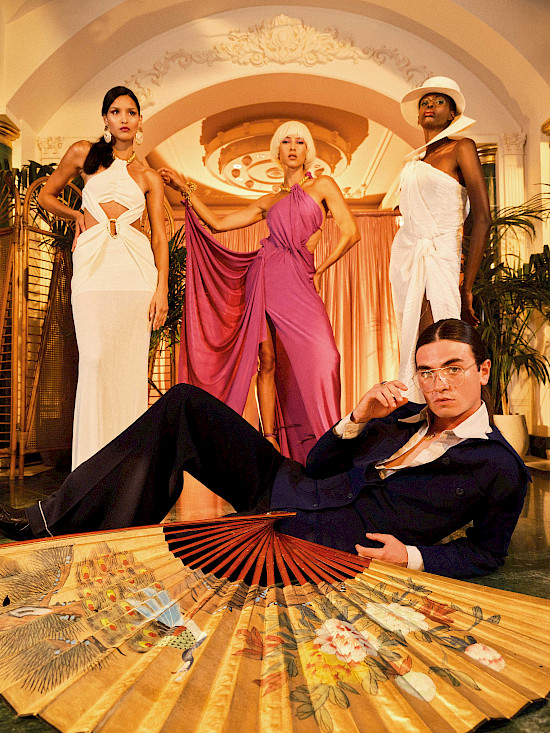 After two decades in fashion business, what is your next goal?
We will be broadcasting our fashion show for the new season at NYFW. We are working on a campaign movie where we combine art and fashion with a new technique.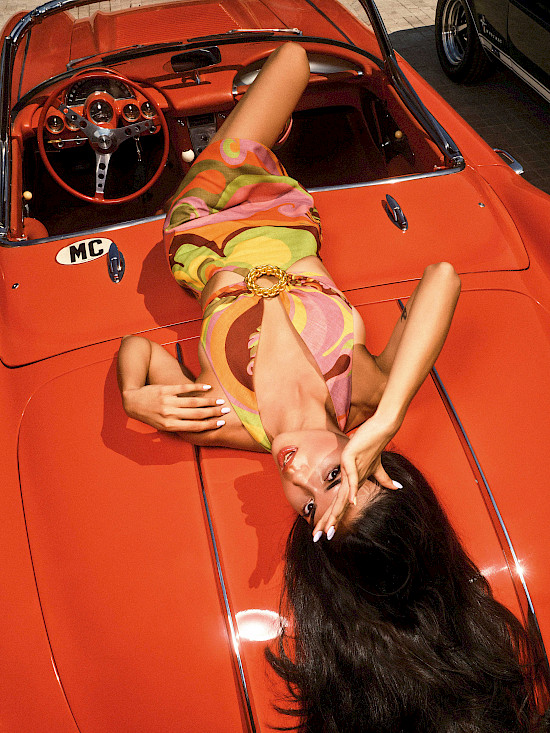 If you have a chance to speak to all the women on the planet, what fashion advice would you give them?
As a designer, I can say that you are what you wear. Bring out the independent woman inside of you without being bounded by any rules. Make your own rules and act by them.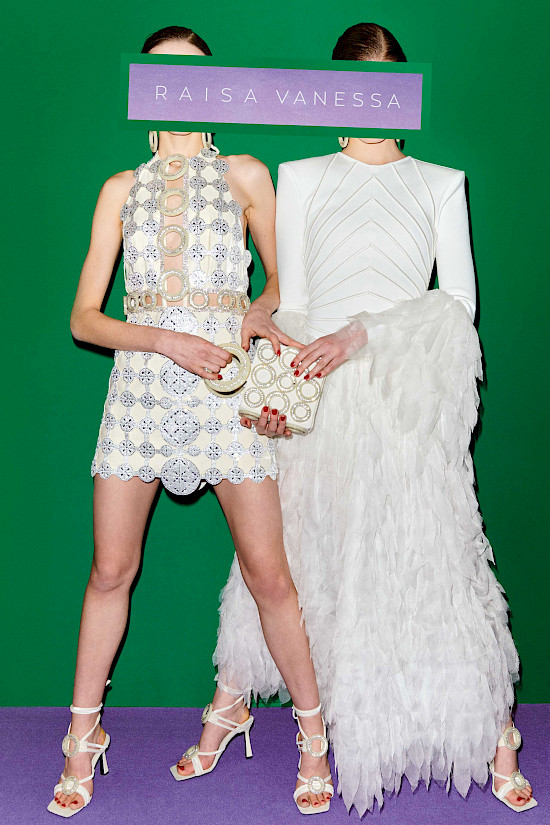 WHO IS YOUR MUSE?
WE BELIEVE EVERYONE IS THEIR OWN MUSE

WHAT WAS YOUR FAVOURITE CHILDREN'S BOOK?
THE LITTLE PRINCE
WHAT IS YOUR FAVOURITE THEATRICAL PRODUCTION?
ABBA MUSICAL
WHAT TYPE OF MUSIC CAN CHARACTERISE YOUR BRAND?
BLUES