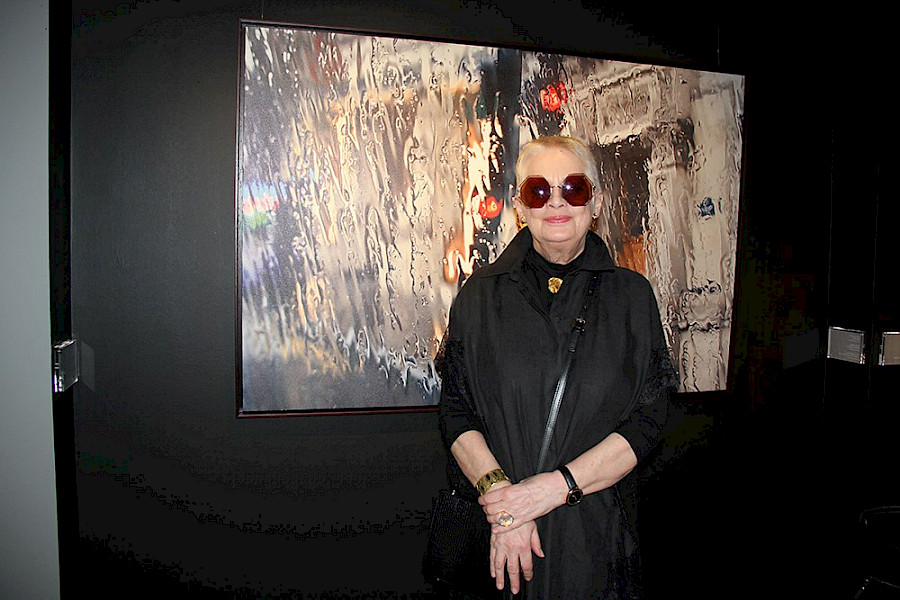 With the support of the Heydar Aliyev Foundation, the Giz Galasy (QGallery) Art Gallery, in part-nership with the Maksud Ibragimbekov Creativity Center, the Department of the Icheri Sheher State Historical and Architectural Reserve, and the ART Platform organization, presents a per-sonal photo exhibition of Anna Ibragimbekova.

The photographs of Anna Ibragimbekova that make up the exposition have not been exhibited before and refer to the latest period in 2020–2022. The exhibition will feature about 300 pho-tographs combined into panels, diptychs, and triptychs from the series "Rain", "Reflections", "Trees", "Sand", "Shadows", etc.

The works of Anna Ibragimbekova in many terms belong to conceptual photography, and one of the parameters of the concepts is the author's dialogue with the images she creates with the outer world, with herself, with the eternal and infinite universe.

The language of this dialogue is very diverse — from visuality in the style of traditional Japanese graphics to modern forms of photography — abstract and surreal compositions. Anna's photo-graphs evoke the feeling that the author, with her works, invites the viewer on a fascinating journey through the "invisible world" seen only by her.

The name of the exhibition "Mirror of the Imperceptible" uses a metaphor of the Azerbaijani poet and thinker of the Middle Ages Nizami Ganjavi, who was firmly convinced that the unity of the world can be perceived only through art and science, where the keys of interconnection with the universe lie, where the multitude becomes unity, and dissonance becomes harmony.


Anna Ibragimbekova has been fond of photography for over 20 years. The Museum Center of the Ministry of Culture of Azerbaijan hosted her first solo exhibition in 2007. In 2012 she had a solo exhibition at the Russian Cultural Center in Baku. Her photographs were published as art calen-dars in 2010, 2011, 2012, 2013, 2014, 2015, and 2022. The magazines "Baku" and "Nargiz" pub-lished materials about her work and activities.

Anna Ibragimbekova currently heads the Maksud Ibragimbekov's Creativity Center.