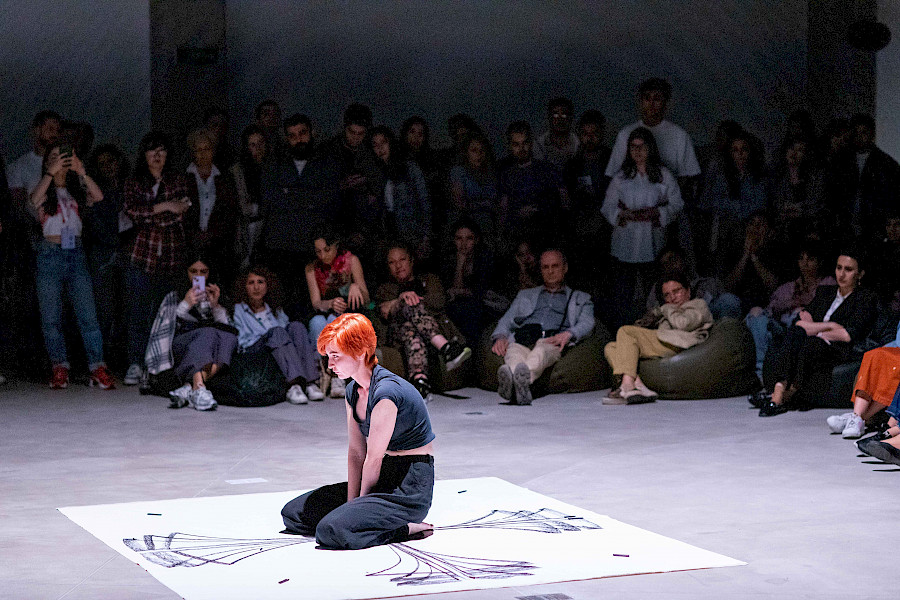 YARAT Contemporary Art Space had the pleasure of hosting an immersive and thought-provoking journey for attendees on May 19th from 18:00 to 03:00.
Inspired by Carl Gustav Jung's famous theory of archetypes, the captivating event centered around the concept of "shadow". The event, presented under the slogan "Behind the Shadow", provided every participant with an opportunity to understand and express themselves.
Those in attendance enjoyed an array of engaging and captivating activities, including performances and workshops at the YARAT Centre. Alina Yusupova's performance, "Black Is the Absolute", and the multimedia performance by the coding duo RAW were two of the evening's highlights. Arzu Suleymanova's "Circle of Serenity" mandala art therapy and Ramal Kazim's "The Mirror of the Soul" workshop were also popular picks.
One of the audience's surprising discoveries was the video artwork "Merge with your shadow" by Nargis Abdullayeva. It was remarkable addition to the event.
The Azerbaijan State Pantomime Theatre kept attendees thoroughly entertained with their amazing play "Mankurt". The Museum of Azerbaijani Painting of the XX-XXI Centuries featured an interactive tour titled "Night at the Museum", while the second floor boasted a captivating Shakarbura Show and Intellectual game "Club 22".
As the evening progressed, attendees were treated to a live concert by "Call It" (Azerbaijan) and "MokuMoku" (Georgia) bands on Baku Boulevard (near YARAT Centre).
In total 2500 guests attended the event.