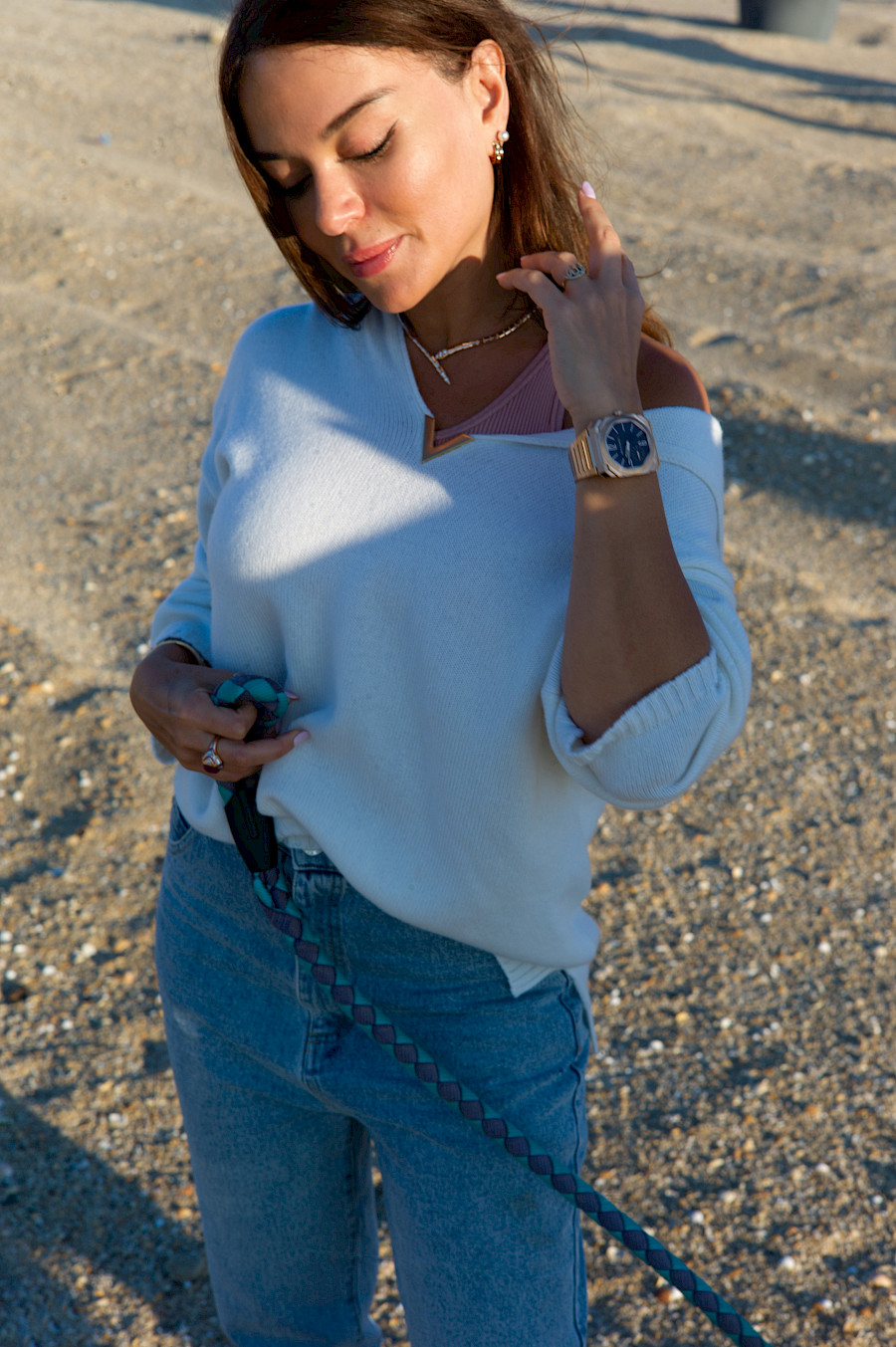 Мany people believe that this number has bad luck due to Friday the 13th, but let me make it clear, it actually has a lot of positive energy!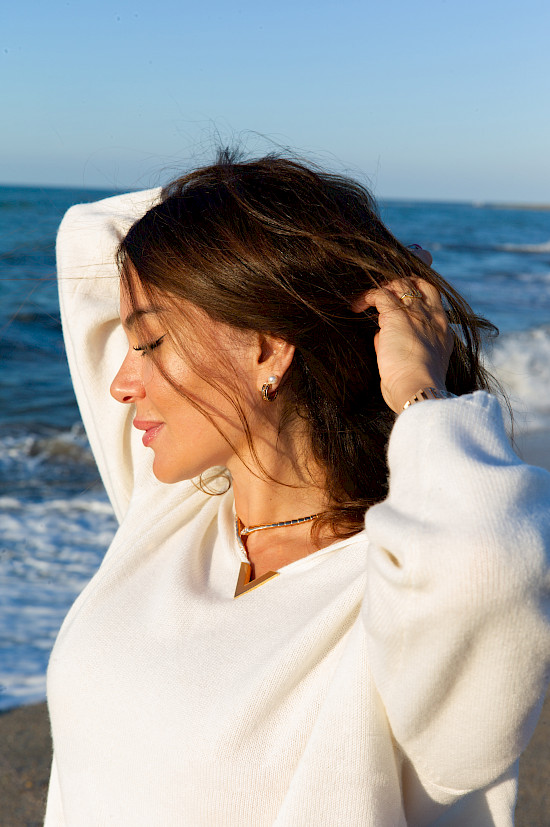 Bulgari B.zero Rock earings; Bulgari Serpenti Viper necklace
The sacred number 13 is considered highly karmic and is associated with the divine. It's said to bring good luck and prosperity to those who embrace it – those who can deal with strong power and have faith. Due to 1 and 3 being root numbers, but the number of the ascended masters is 1. This number has the ability to create a new ground, a new beginning with no fear. 13 is also regarded as a feminine number, therefore, it's a symbol of change, love, and new beginnings.
Valentino cashmere jumper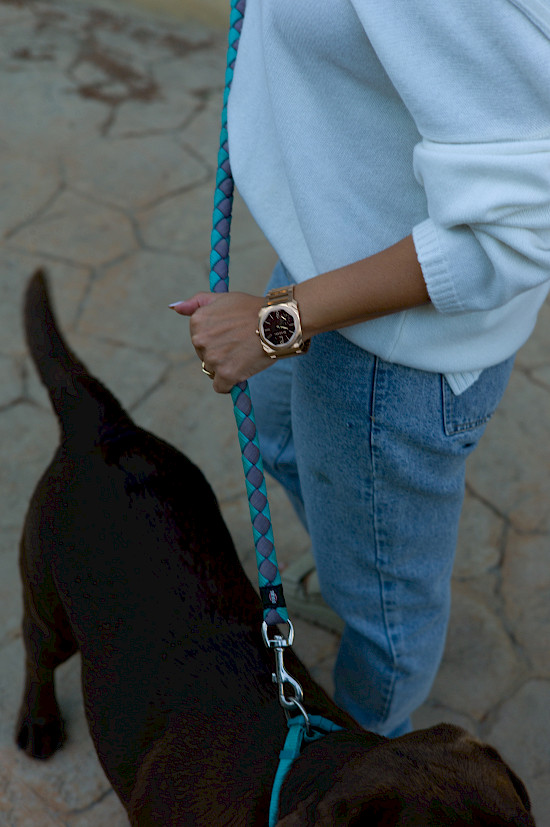 Bulgari Octo Finnisimo Automatic watch
It is often believed that 13 is a bad number, although there were exactly 13 apostles. The number 13, the meaning of which is generally associated with black magic, does not always have a negative meaning. In numerology, this is the personification of the human soul, which seeks to understand love. In Christianity, it is a symbol of the Universe. I recommend you not to fight the influence of the number 13 – there is no escape from it. Instead, focus on the bright side, take advantage of the situation, and make this number your friend.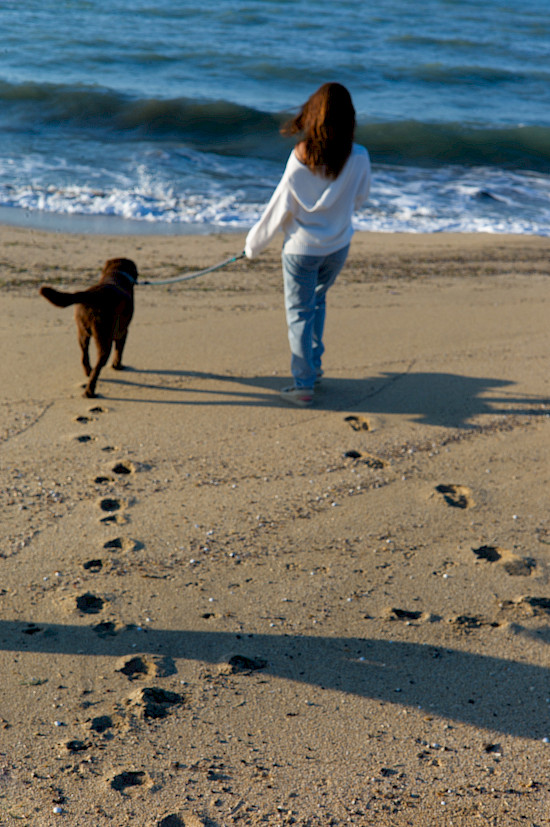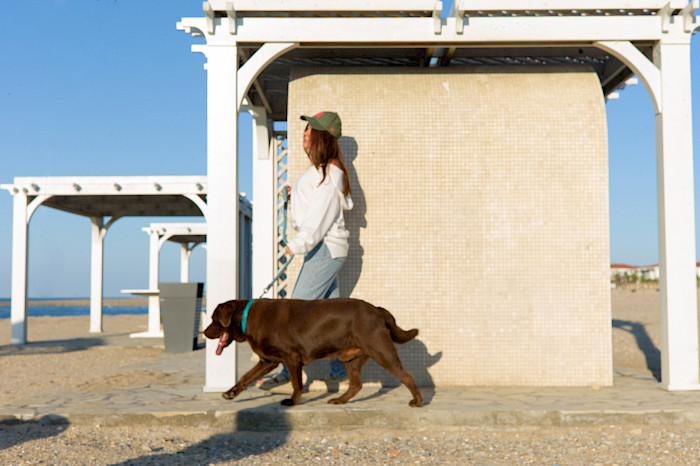 Ulviyya Mahmud
Editor-in-Chief
Created in partnership with @bulgari and @cabinet.12