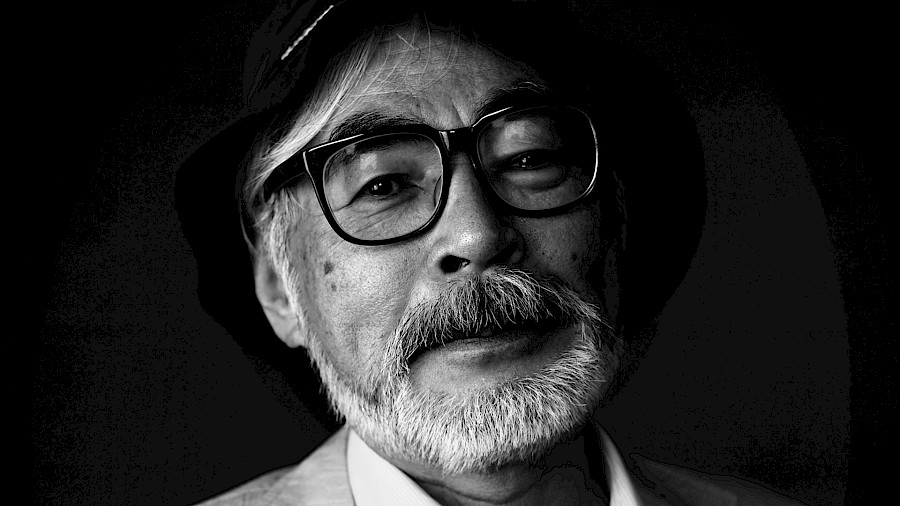 His work touches audiences around the world with its stunning visuals, captivating characters, and profound themes. Hayao Miyazaki is a famous Japanese film director and animator whose films are full of magic and philosophical reflections.
Born on January 5, 1941, in Tokyo, Miyazaki showed a love of stories and animation early in his youth. He studied political science and economics in college, but eventually discovered his true passion for animation. After joining Toei Animation in 1963, Miyazaki worked on various projects, improving his skills and gaining experience.
In the 1970s, he founded the animation studio Studio Ghibli, which became home to many of his iconic films. His first feature film as a director, Lupine III: The Castle of Cagliostro (1979), showed his unique style and attention to detail. While his subsequent works established his status as a virtuoso storyteller.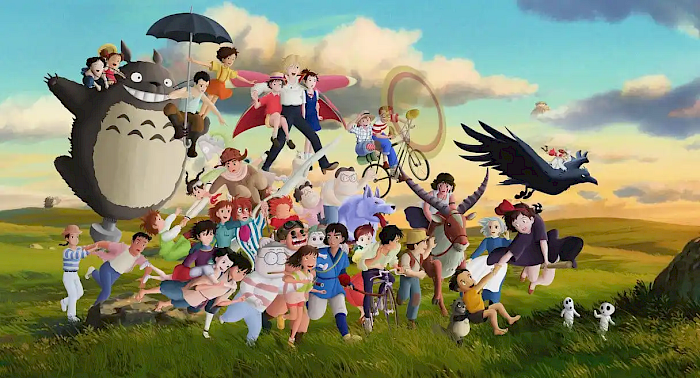 One of Miyazaki's most beloved films is "My Neighbor Totoro" (1988), a touching story about two sisters who befriend a forest spirit. Delightful visuals and memorable characters have made this film a timeless classic for audiences of all ages.
Another outstanding film in Miyazaki's filmography is "Spirited Away" (2001), which won an Oscar for Best Animated Feature. The film tells the story of a girl named Chihiro who stumbles upon a mysterious bathhouse and must overcome a world full of spirits and magic. Spirited Away has been praised for its rich storyline, stunning animation, and exploration of themes such as identity and coming of age.
Miyazaki's films often feature strong female characters who face various challenges and learn to find a way out of any situation. From the adventurous Kiki in b"Kiki's Delivery Service" (1989) to the determined San in "Princess Mononoke" (1997), Miyazaki's characters inspire audiences with their resilience and bravery.
Aside from his films, Miyazaki is also known for his environmental activism and deep respect for nature. Many of his films highlight the importance of preserving the planet and the effects of human actions on the environment.
The maestro's films not only received critical acclaim but also achieved enormous commercial success. His work has resonated with audiences around the world, making him one of the most influential and beloved directors in animation history.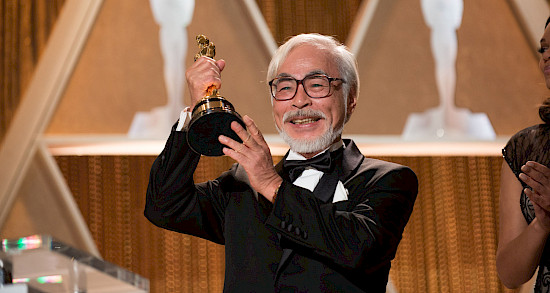 In 2013, Miyazaki announced his retirement from feature films, but then returned to work on a new film, "How Do You Live?" In November 2014, he was awarded an Oscar for outstanding achievements in cinema. On November 14, 2016, Hayao Miyazaki announced his return. In 2016, he began working on the full-length cartoon "The Boy and the Bird," but the film was released only on July 14, 2023.
Hayao Miyazaki's films have left an indelible mark on the world of animation. His works, with their captivating visuals, captivating stories, and profound themes, continue to inspire and enchant audiences, inviting them into a magical world that captivates the imagination and touches the heart.