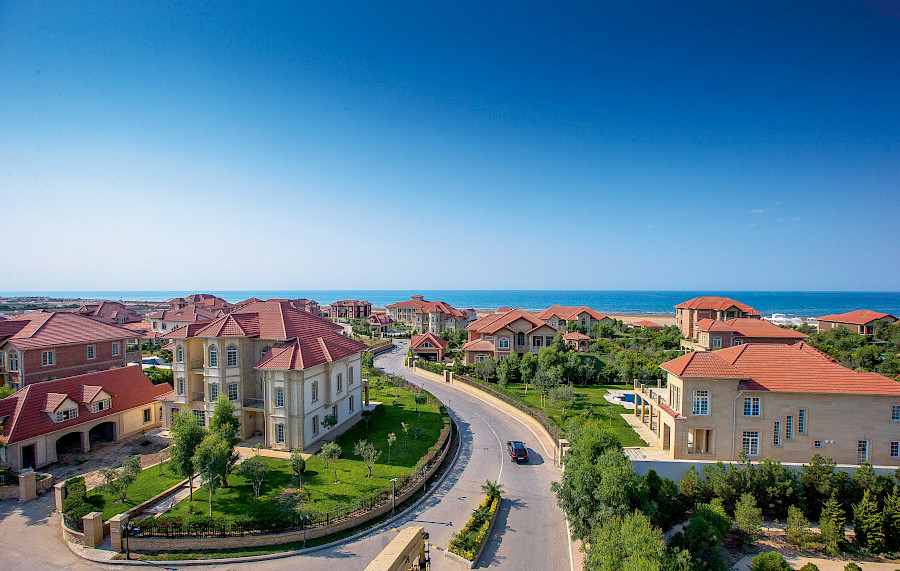 For many years an elite town with European infrastructure and a vast sea area, Sea Breeze Resort & Residences has been closely associated with luxurious summer vacation and a beach club, and since 2016 – also with the grandiose international pop music festival "ZHARA".
How did the history of Sea Breeze begin?
It all started with a five-star hotel in the beach area with a wide range of water activities and a chic Shore House restaurant. Soon after its opening, the Nardaran coast has become known as the "Caspian Riviera" among both Azerbaijanis and foreigners.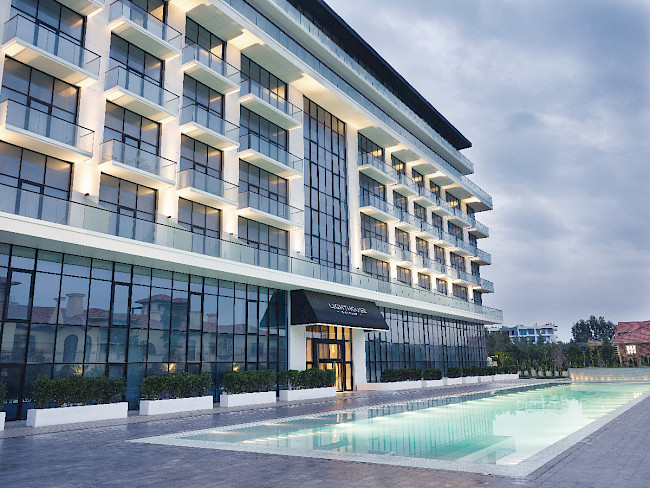 Is Sea Breeze only for the summer holidays?
Today, Sea Breeze continues to develop and improve, responding to this green seaside corner's increased popularity. Comfort lovers are attracted by the excellent infrastructure – swimming pools, restaurants and bars, health and fitness centers, sports grounds, entertainment and shopping facilities, children's towns; in the near future, a specialized Landau school will be opened here. So there are all the necessary conditions for year-round living, and as you can see in the latest photos, Sea Breeze is beautiful even in the cold season!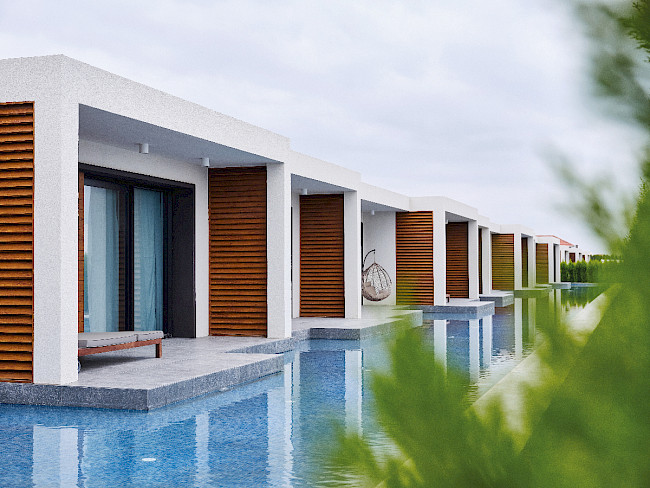 And what kind of real estate can be considered for purchase?
Residential complexes, cottages, cozy townhouses, and villas have already been built, and due to high demand, the new facilities have been constructing, as the built-up ones are completely sold out. You can buy both a practical Studio apartment of 40 m2
and a house of 700m2 on the private territory. We offer housing without repair for those who want to use their own imagination and arrange everything to their liking. However, apartments can also be provided with complete finishing and even "turnkey", including furniture and household appliances. All these grand transformations in Sea Breeze have been helding under the motto: "Express your wishes, and we will offer you the best possible solution!".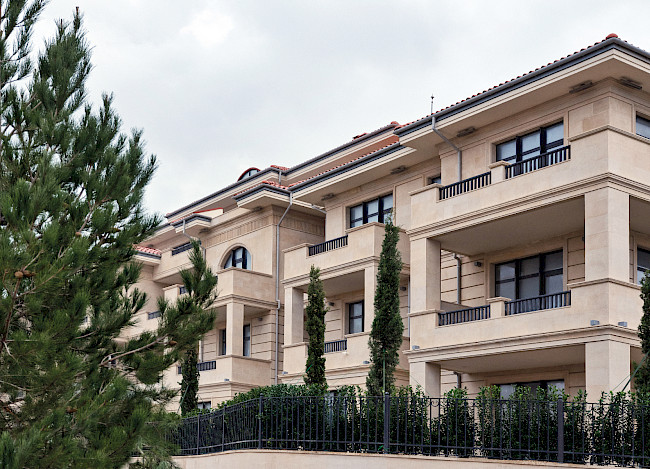 What is the main advantage over other residential settlements?
Sea Breeze is an investment in the future.
Why?
- Sea Breeze has always something to offer the clients, whether they are committed to an active or balanced lifestyle;
- Everything you need is within walking distance, and for full comfort, 24/7 staff is available to assist you in any case;
- The value of real estate increases every year;
- The profitable rental business, while Sea Breeze takes care of everything, allows owners to recoup their investment up to 11% per year.
Caring for residents, creative design solutions, active landscaping, high quality at all stages of construction, and compliance with international standards – these are the priorities of the creators of the atmospheric Sea Breeze oasis.