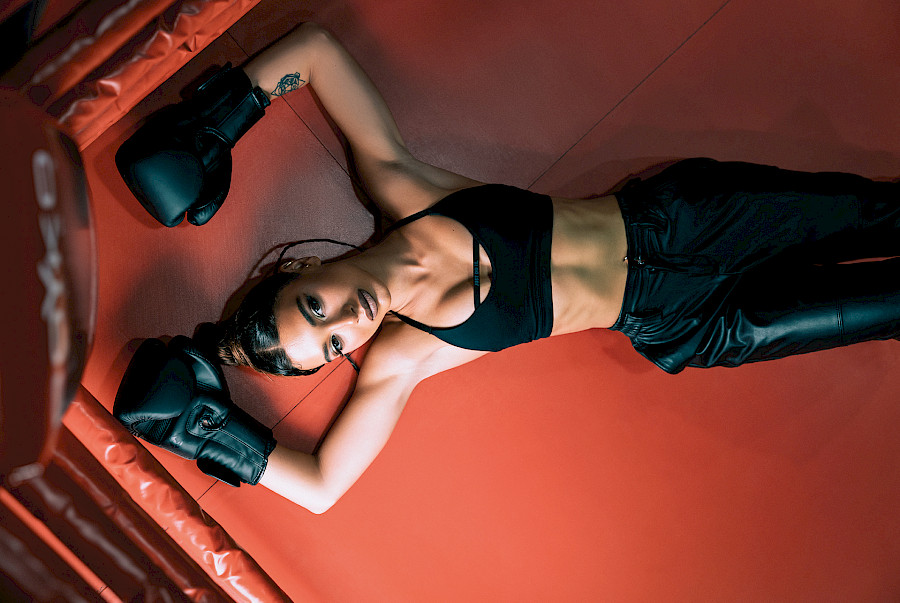 Meet Roza, or perhaps, you already know her as @hisrosie! Her Instagram feed is an inspiration for both style and healthy habits. A new mom is not afraid of difficulties and welcomes every day with a smile, moving towards a better future and an ideal body. Roza's fashion style is as daring and will-powered as herself.
LET'S CHECK OUT SOME OF HER ATOMIC LOOKS.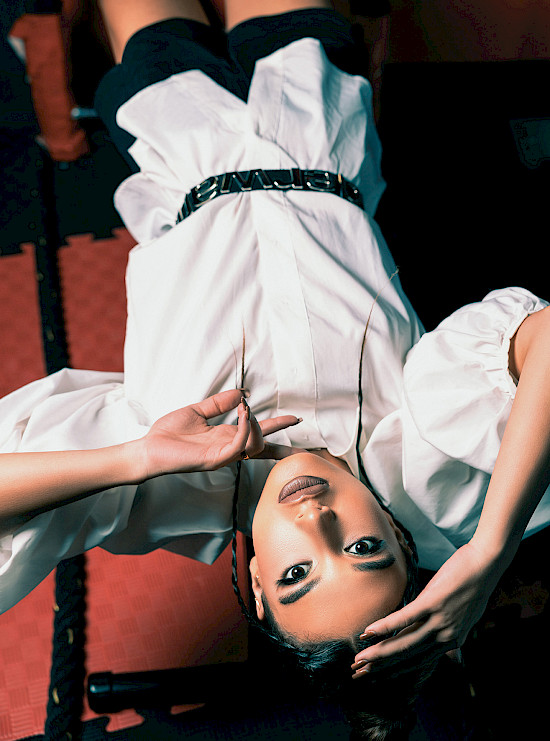 Shirt GIAMBATTISTA VALLI, belt ALEXANDER WANG, shorts ZARA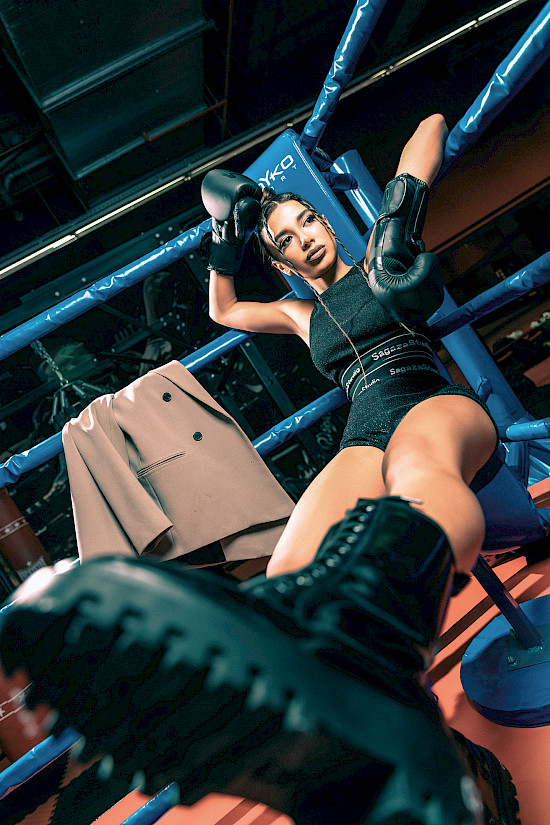 Top and shorts SAGAZA, blazer ZARA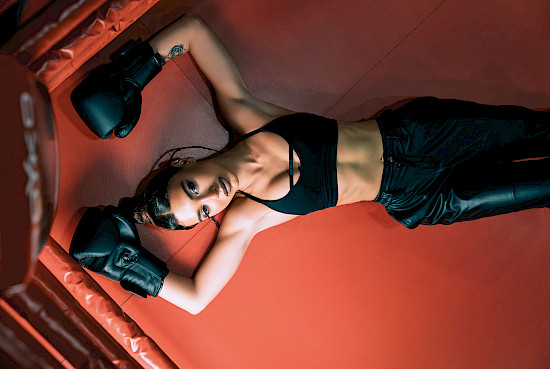 Top NIKE, pants ZARA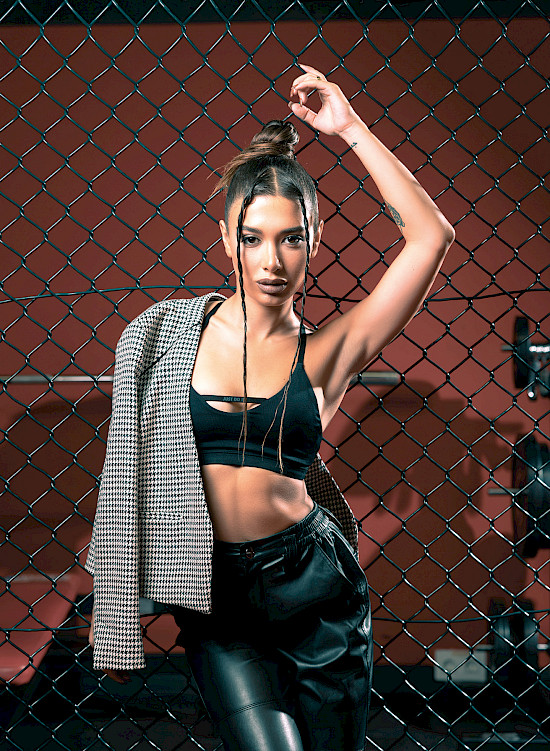 Top NIKE, blazer H&M, pants ZARA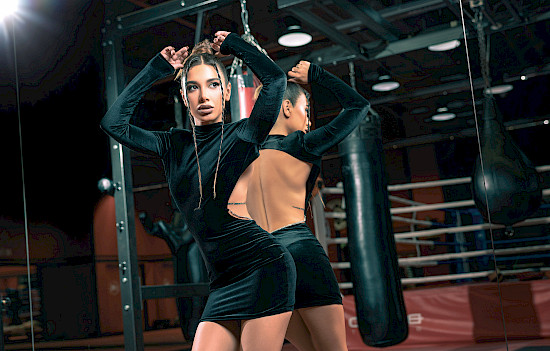 Dress BERSHKA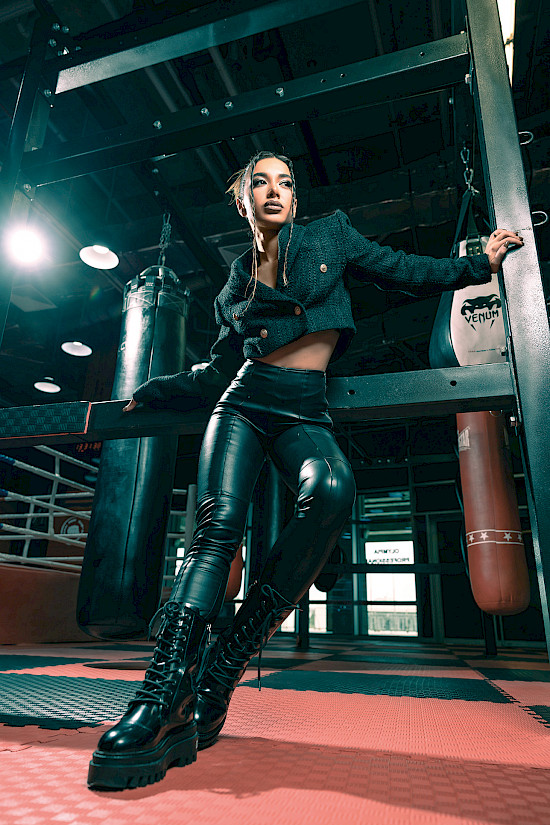 Blazer and leggings ZARA, boots CALVIN KLEIN
Roza's story
I'm Roza — a fashion designer, young mom and a fitness coach soon to turn 24. I am a mother of a wonderful little girl Eva who completely changed our lives making my husband and I more caring and responsible. Alongside motherhood I studied fashion design at the Academy of Arts. I am a liberated, free-will person and I cannot stand pressure hence decided to run my own business. I chose sports because it has no time limit. It is where I can fulfil my potential and completely dive into blogging. I have always been obsessed with sports — who doesn't dream of a perfect body? After childbirth I started intense self-improvement and my efforts started paying off. My drive to a perfect body attracted lots of followers. I have a strong will-power, love animals and always try to help them. Spirituality comes first for me, while material assets have never been a priority. I heal in nature, it is where I get inspired and recharged. My style has been contrary to the public as I incorporate my inner world into my looks hence always stand out among others.
FASHION ADVICES FROM ROZA:
- ALWAYS BE YOURSELF!
- DON'T BE AFRAID TO MIX & MATCH DIFFERENT STYLES
- DON'T FORGET TO ACCESSORISE
- COMFORT COMES FIRST
MODEL ROZA @HISROSIE
MAKEUP AISHA IBADOVA @MAKEUPBYAISHA._
ETAGE BY ELNUR HASANOV @ETAGECELEBRITYPOINT
HAIR PERI MAMMADOVA @PERI_MAMEDOVA
ETAGE BY ELNUR HASANOV @ETAGECELEBRITYPOINT
WE EXPRESS SPECIAL GRATITUDE TO THE BAKU OLYMPIC STADIUM @BAKUOLYMPICSTA AND THE FIGHT CLUB @OLYMPIAFIGHTCLUB FOR ALL THE HELP IN ORGANISING THE PHOTOSHOOT