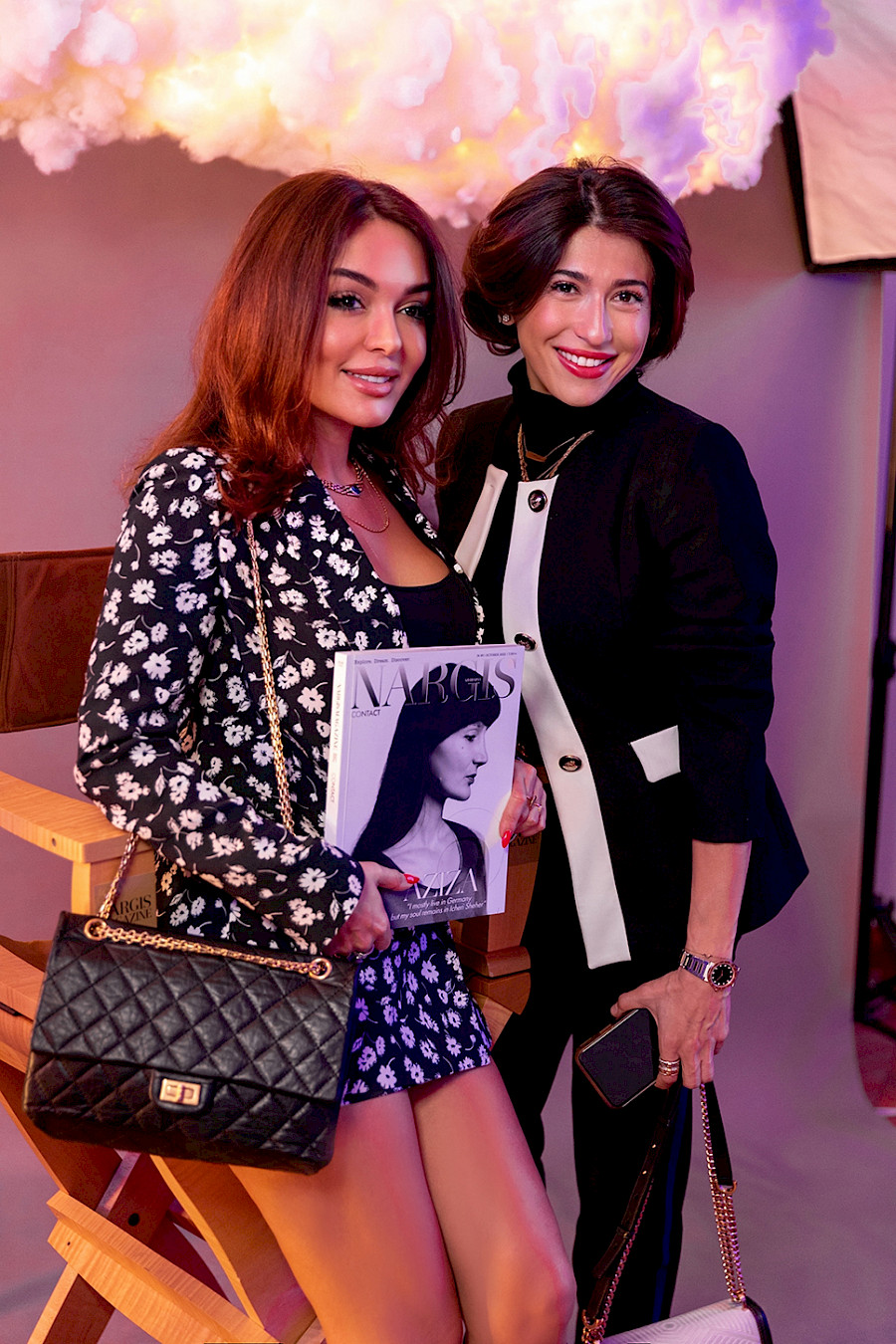 We selected the number 13 as mascot of our magazine for a reason: it brings us good luck and therefore often appears on the pages - for example, in the sections "Editor's choice", "Know-it-all, and just "13. " Being loyal to this tradition, on January 18th NARGIS Magazine opened a photo exhibition dedicated to its ten-year anniversary, in the luxurious art place Space ______________ 13.
For already a decade now, NARGIS Magazine has not only been pleasing its readers with fascinating and useful articles about artists and culture - famous designers, architects, actors, directors and musicians, local and foreign, but also presenting on its glossy pages reproductions of remarkable works by talented photographers and artists from all over the world, from extravagant photo shoots and design decisions to exotic photo reports from various corners of the Earth. The director of Magazine Mujghan Gafarzade reminded about this, welcoming the guests of our anniversary photo exhibition.
The exhibition presented the covers of the magazine and photo shoots of different years, reminiscent of the most striking events in the life of our magazine. Exhibition guests could appreciate the work of Sitara Ibrahimbayli, Nazrin Mammadova, Ulviyya Mahmud, Rauf Askerov, Nijat Burchiyev, Maya Baghirova, Parviz Gasymzade, Aidan Kerimli, Magnus Ragnvid and others.

In other areas of the art space, guests could get acquainted with the products of the brand Narmeen Jewelry, one of the evening's two partners, along with fashion house Uventa, which at the end of the evening held a mini-show of its own collection. Guests enjoyed socializing, drinks and treats, as well as electronic music. One of the main attractions was the photo zone, where guests were fabulously posing in front of the lens to immediately receive as a keepsake cherished photo with anniversary design.