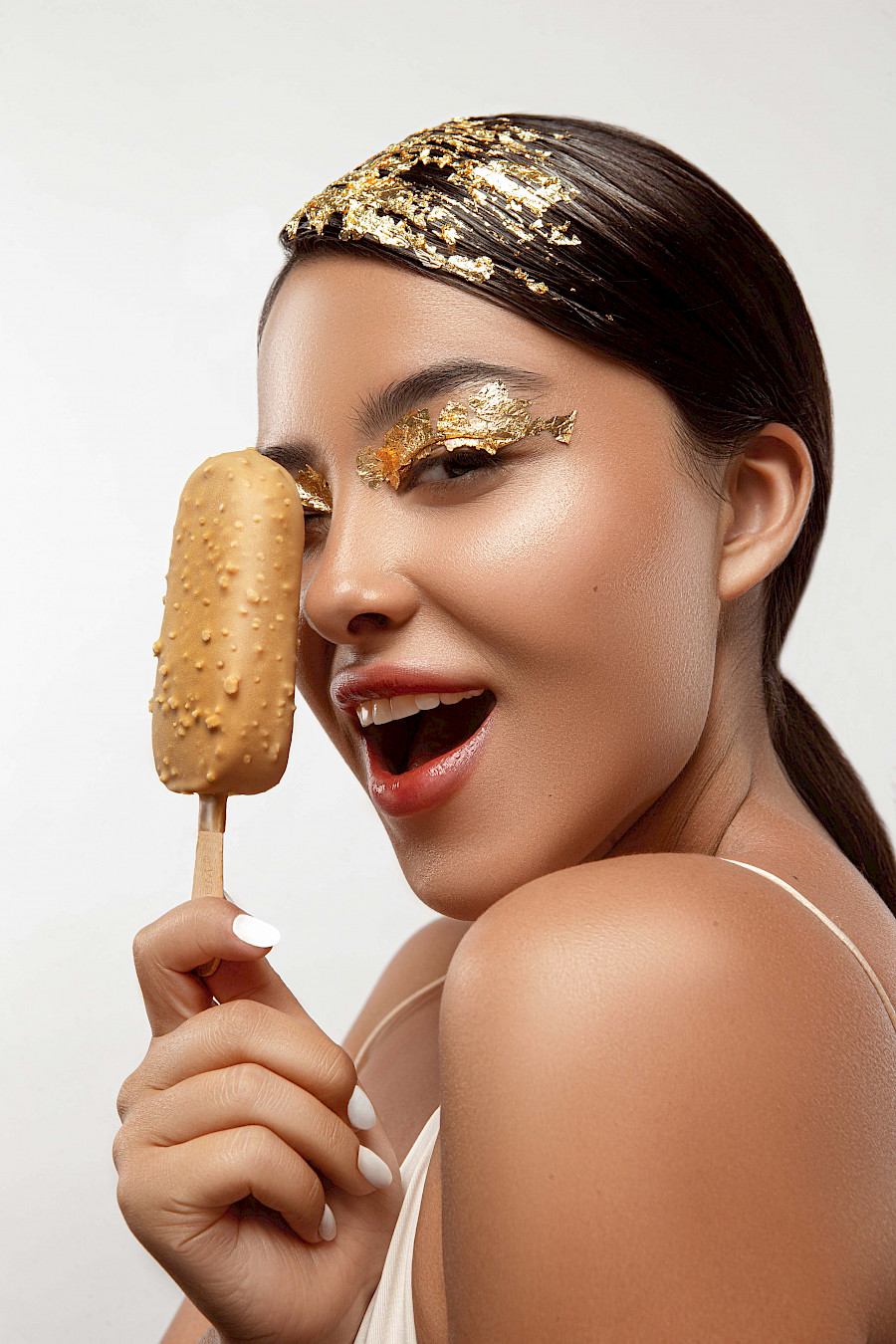 Magnum is here to reclaim summer but this time to make it gold!
So it's time to discover the layers of pleasure one by one. Meet the new Magnum Double Caramel Gold. Golden Magnum chocolate, delicious caramel sauce and velvety ice cream… All of these features characterize the new golden age of pleasure. Magnum inspires you to reveal your golden side with its delicious flavor and sets out on this journey with 4 heroes with 4 different pleasure points: Fashion, Photography, Music and Food. Inspired by Magnum's brand new Gold product, they are preparing to come up with brilliant creations that will reveal their golden sides. Are you ready to accompany our heroes on this journey and explore your own golden sides?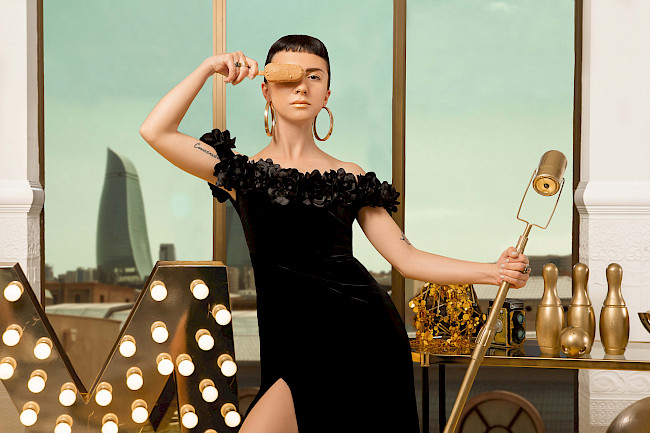 DIHAJ – VOCALIST, COMPOSER, PRODUCER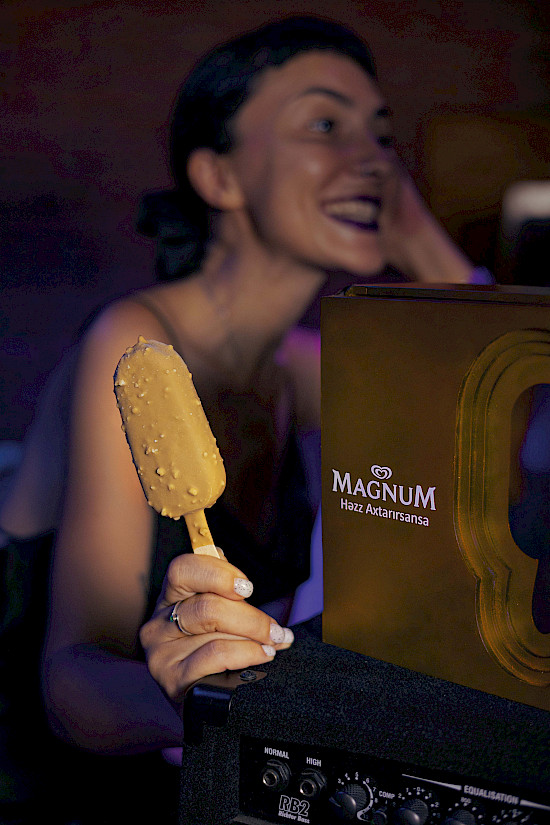 Dihaj's golden creation will be a cool beat inspired by the layers of Magnum Double Caramel Gold.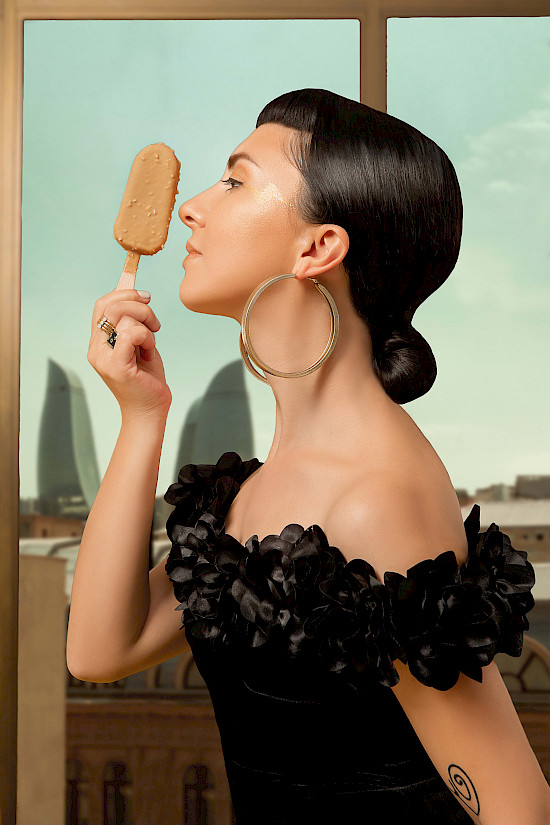 Just like the new Magnum Double Caramel Gold, Dihaj has more than one layer. She's not only a vocalist, composer and producer, but also, she's the lead singer for "Dihaj Trio". Having represented Azerbaijan in the Eurovision song contest back in 2017, Dihaj cannot imagine a single moment in life without beats of music. For her, pleasure is not just about urges. She associates pleasure with constant movement and life itself.
Dihaj has a different take on the new Magnum. She resembles it to the contemporary women, meaning they both have layers to them which are unexpected and surprising.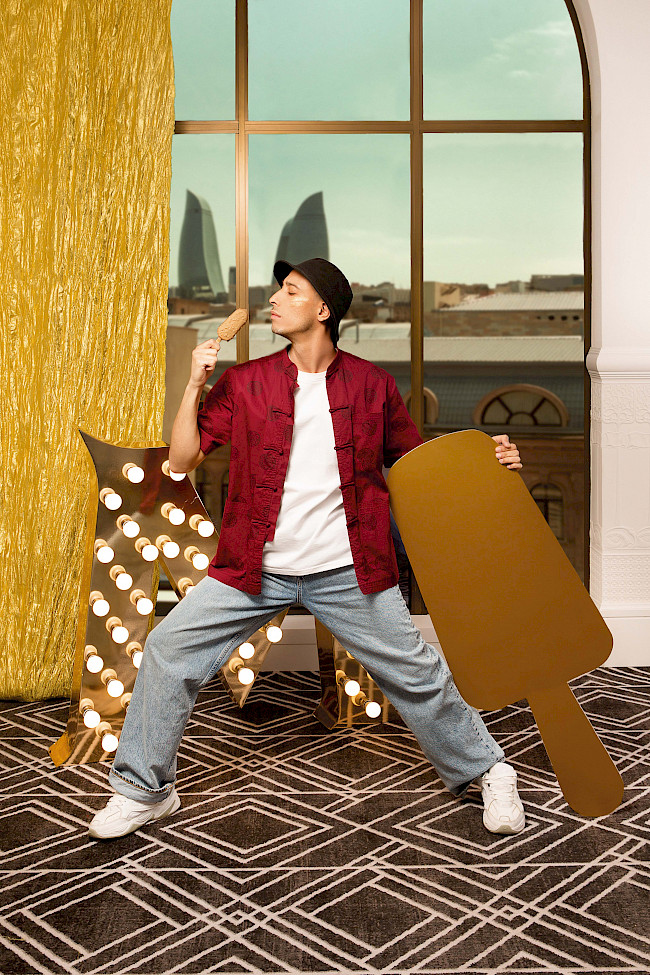 TOGHRUL QURBANOV – FASHION PHOTOGRAPHER
Very sharp in defining the difference between a photographer and a fashion photographer, Toghrul is definitely the voice of new generation visionaries when it comes to photography in Azerbaijan. His unfinished desire to find brilliant ideas, exclusive projects and new faces is quite fascinating.
Toghrul nominates the new Magnum Double Caramel Gold as "the pleasure of summer everyone needs" and deems it to be perfect for ice cream lovers who are looking for distinct layers of taste.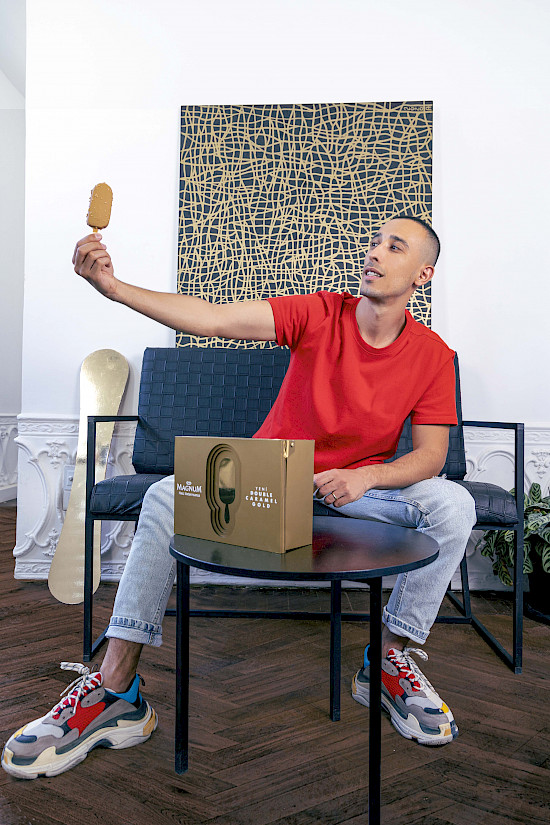 Our hero loves living life in a multi-colored way as he favors the gold palette. For him, the best detail about the new Magnum is its unique color.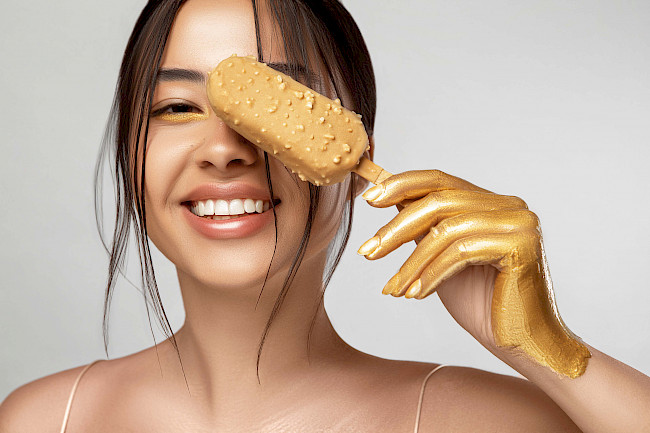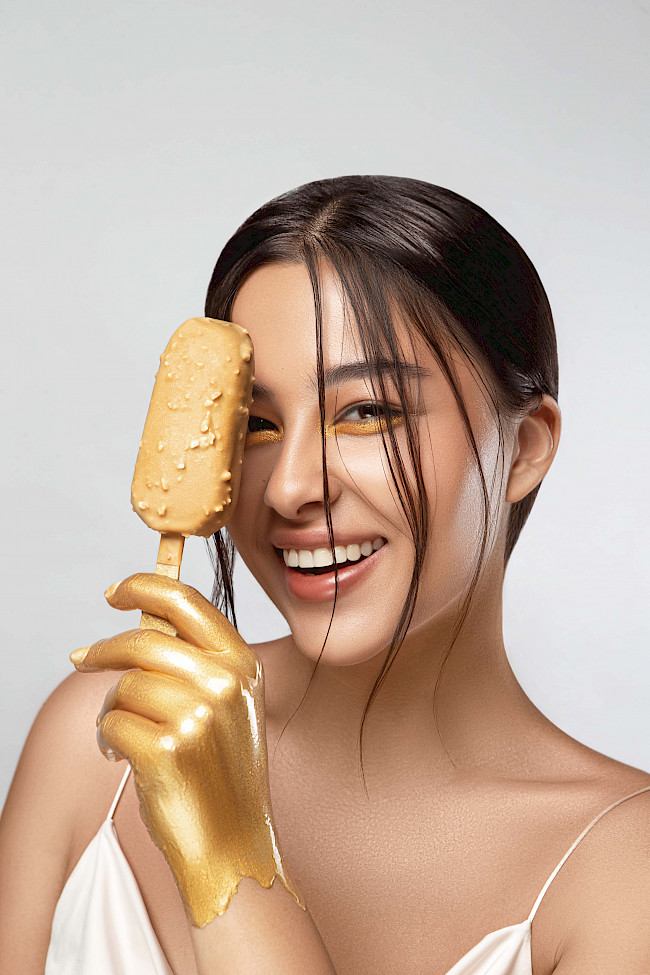 We are so lucky to be able to peek into Toghrul's new photo series inspired by Magnum Double Caramel Gold. He will create and exhibit 10 photos with the gold theme.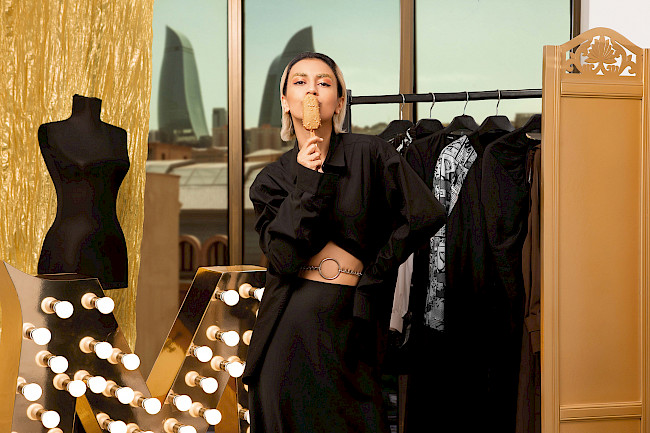 AYSEL SADIQOVA – FOUNDER AND DESIGNER OF PARCHA
Our designer hero Aysel has a keen goal of filling in the need for good design and garment construction in Azerbaijan fashion industry. Having founded Parcha back in 2016, she has stepped into a brand new yet glamorous world as a businesswoman as well.
With no interest in monotone life, she says, she's always in search of different and interesting pleasures and taste. For her, it was a love at first sight when she tasted the new Magnum inspiring her to come up with a layered golden garment. We cannot wait to see her final creation.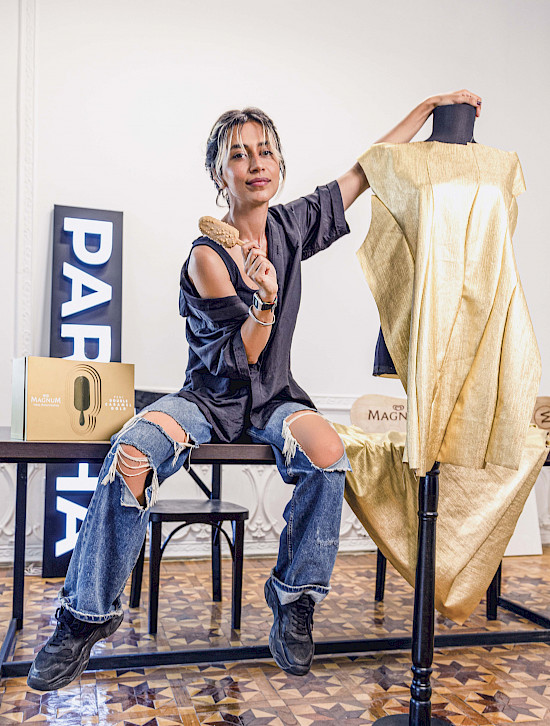 Aysel is working on a layered gold dress in her new studio, while still being true to her own style.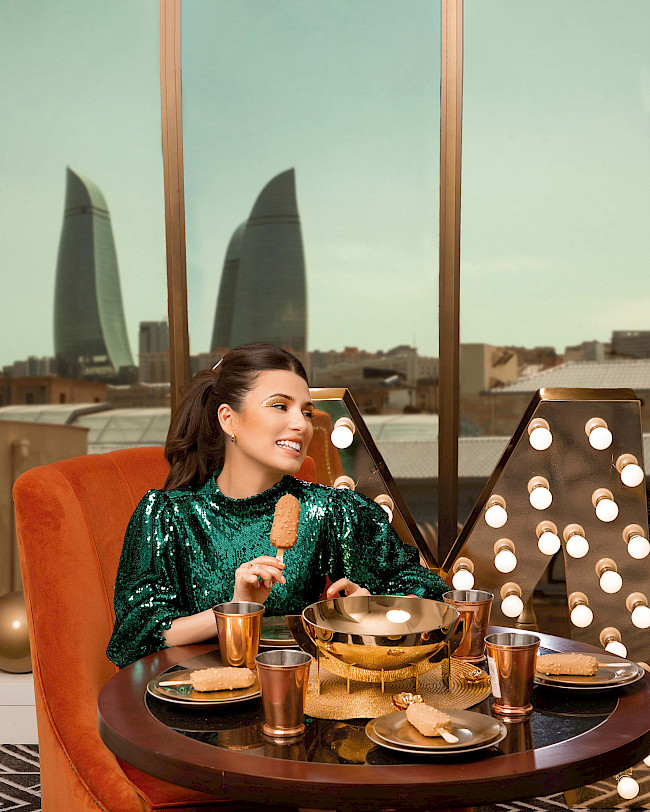 GÜNEL FARHADLI – FOOD STYLIST
Having been working as a photographer and food stylist for 8 years, Magnum hero Gunel Farhadli says, "I have my signature in almost every famous cafe and restaurants in Baku as I styled and photographed their most delicious dishes.
She is constantly looking for bright and pleasurable ideas just like any other creative. To her, new Magnum Double Caramel Gold is now what inspires her to create more with its extraordinary taste and structure. She plans on making Magnum her closest road companion throughout this summer. With the energy she is going to get, her golden side will spend no time to shine.
"Whoever tastes this pleasure-filled layers will sure get inspired and motivated."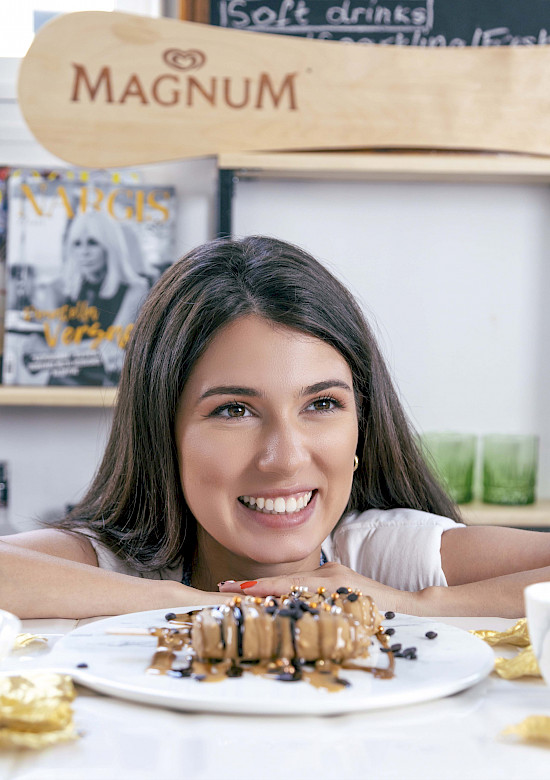 Inspired by the layers of Magnum Double Caramel Gold, Gunel prepared a delicious dessert dish full of pleasure.