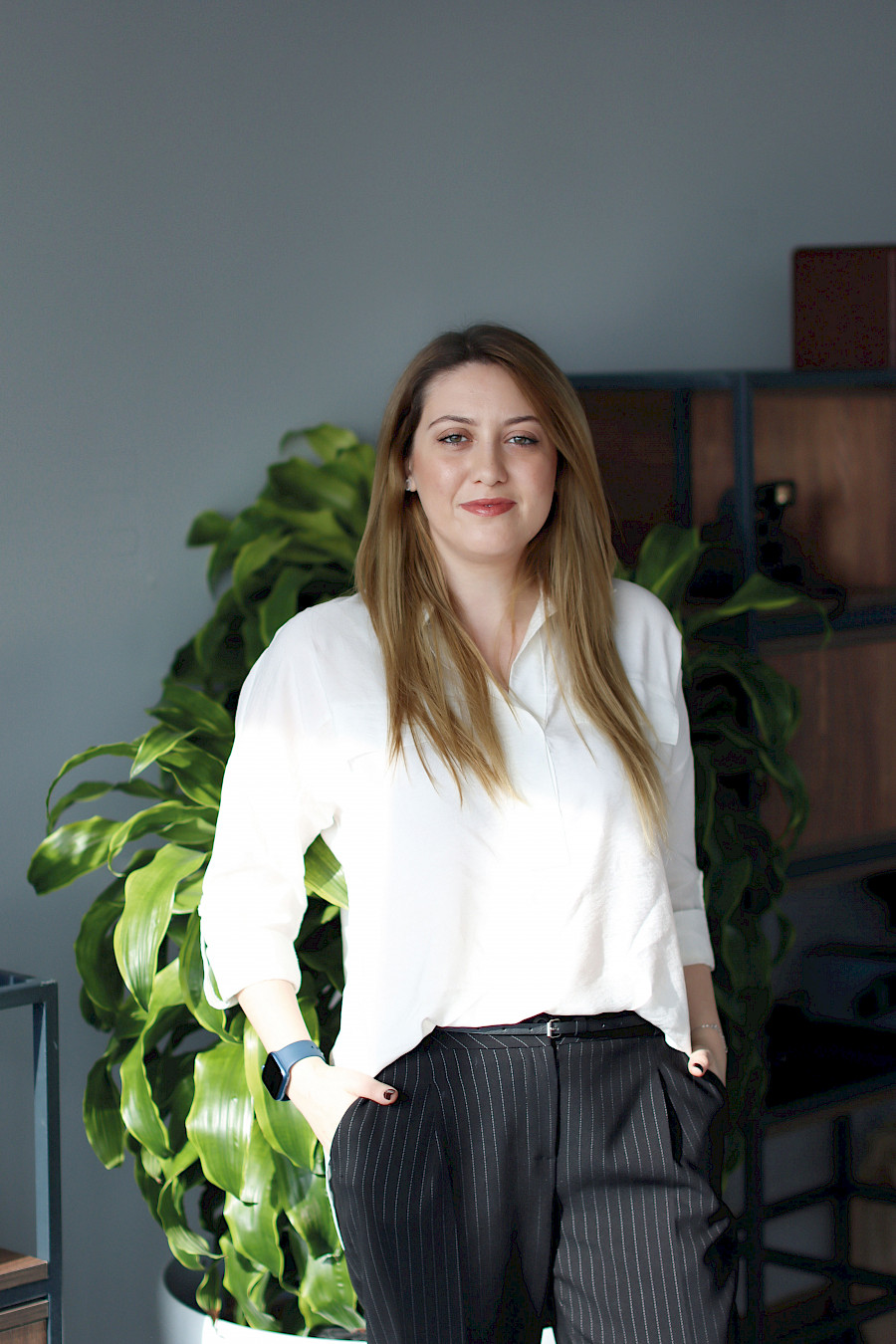 At the top of the pyramid of human needs, according to Maslow, is self-actualization. And it's supported by nothing more than aesthetics: only by knowing beauty and harmony, you can develop as a person and achieve your goals. Aytaj Ibrahimova, founder of "Retouch Architecture & Design" studio, talks about the history of the company, shares a recipe for success and recalls the importance of design.

What knowledge and skills have helped you build your business?
I received a bachelor's degree in business in Azerbaijan and continued my studies at a master's degree in England, at the University of Lancaster. Later, already in my homeland, I worked in this field for more than five years, but since I had an interest in art since my childhood, I received my second design education at IED University in Barcelona. My knowledge in the fields of business and design helped me to create the architectural and design company Retouch in Azerbaijan.

How did your company transform in two years of operation?
We have implemented many apartment and commercial projects in the White City, Vurgun Residence and many other places. The feedback from our customers was very positive. We participated in many competitions in Azerbaijan and abroad, became the authors of several projects in the foreign market.

What experience did your team gain by participating in foreign and local competitions?
Basically, the competitions in which we participate are large foreign projects, where the participating teams are always provided with conditions for development. Thanks to them, we have become such a design team that constantly works on itself, meets the requirements of local and foreign markets, performs accurate and structural work.

How does the working process on your projects go?
Before starting work, it is very important to carefully consider all client's wishes and their vision of the place of residence. Each room is special, as well as the people who will use it, and it needs to be adapted to their wishes. Therefore, in our projects, we try to realize client's all preferences without missing a single detail. When designing both residential premises and offices, restaurants, cafes and other places of public service, we take into account not only aesthetics, but also functionality. It should be kept in mind that the room serves a person, and not the other way around. People should enjoy being here, feel full comfort and safety, so that they want to return here again and again. This is what we strive for in our projects.

Your company has already stepped outside Azerbaijan. How is the progress abroad?
We are still a young company, but I think that during this short period we managed to gain a reputation both in the local and foreign market. Last year, we had several projects in Canada. I am sure that this year we will receive proposals from abroad.

What other services, besides design, does your company offer?
We always strive to keep our hands on the pulse of the market and create innovations in our industry. Since the end of last year, our Retouch School project has been operating - design and architecture courses, and since this year we have been offering express consultations to customers, separate from our main services.

What would you like to add as last words?
Not everyone, looking at the bare walls, can imagine the same room after repair and evaluate how much the proposed solutions will correspond to his taste. Therefore, starting the repair, it is advisable to turn to the services of the designer. Here, the ability to take into account technical aspects in advance plays an important role. The professional design team is the best choice: it is able to provide both beauty and technical perfection of your place.