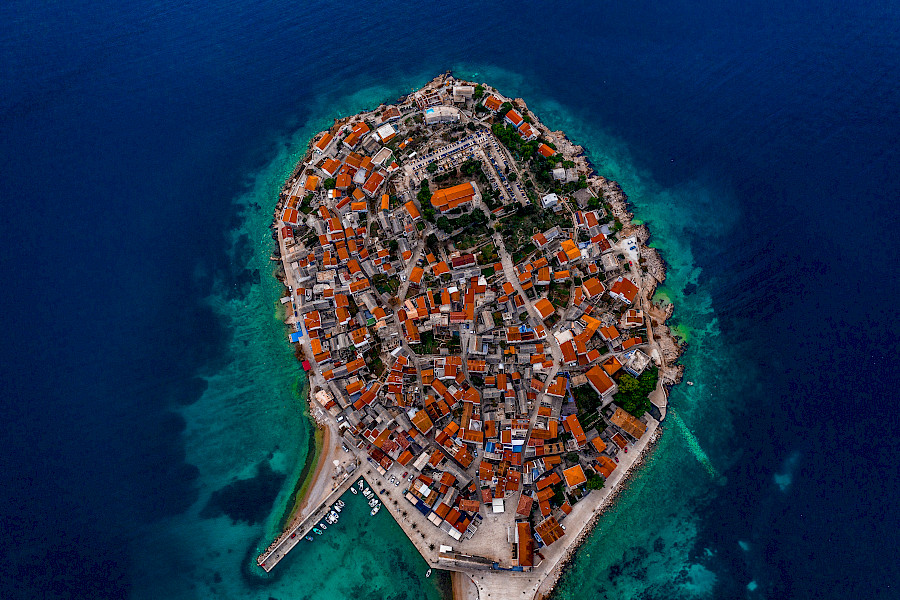 Photo by Hrvoje Klarić
You probably know that Croatia is the birthplace of the world's largest truffle, which weighs 1.31 kilograms. That Hum, with a population of only 17 people, is considered the smallest city in the world. That the island of Hvar is known for its lavender fields, and that the "Game of Thrones" was filmed in Dubrovnik. You probably are also aware that Louis XIII invented the tie, inspired by Croatian mercenaries who tied scarves around their necks to support shirt collars. That Croatia is a home to a unique Sea Organ in Zadar that makes sounds by way of sea waves. And also, that there are the most beautiful beaches for every taste, and the stunning natural landscapes of Dalmatia that attract tourists from all over the world...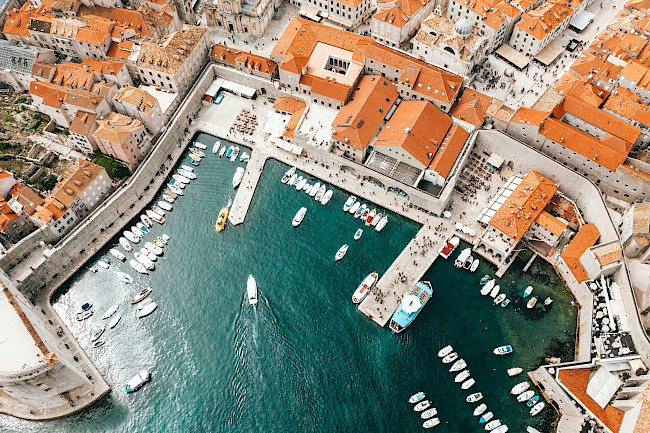 Photo by Spencer Davis on Unsplash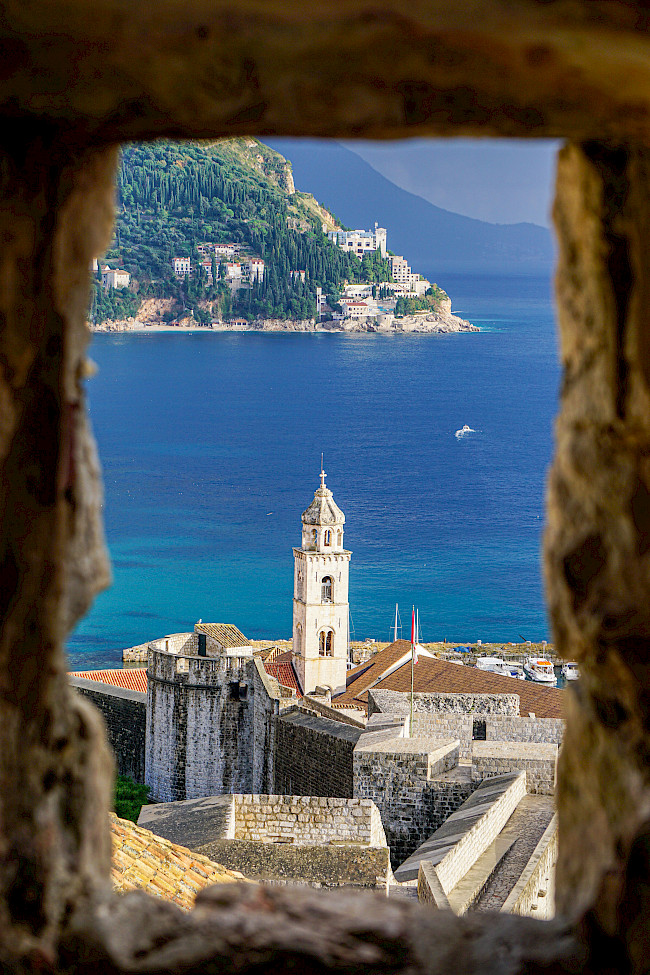 Photo by Arber Pacara on Unsplash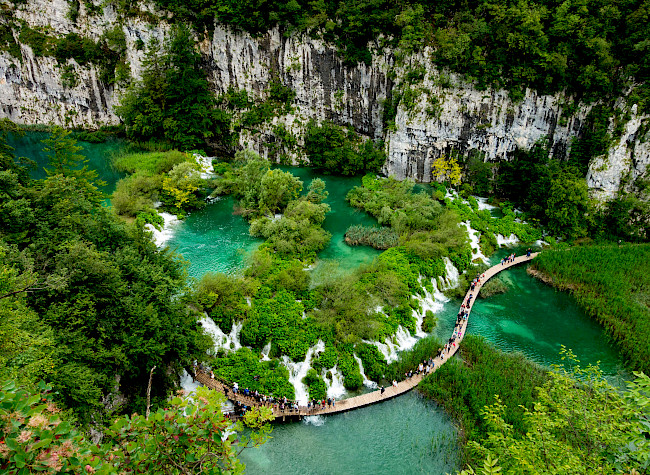 Photo by Mike Swigunski on Unsplash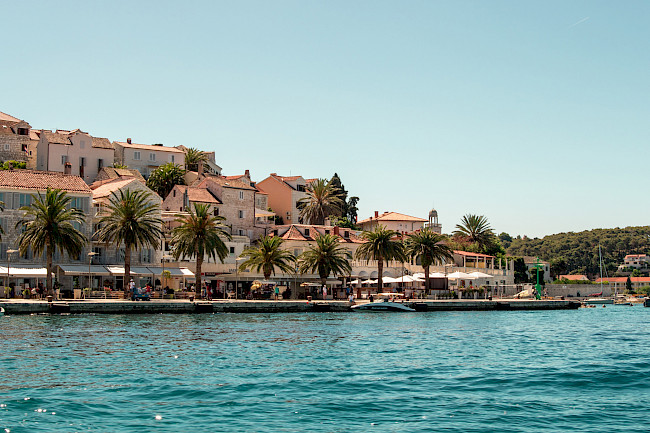 Photo by Marcus Löfvenberg on Unsplash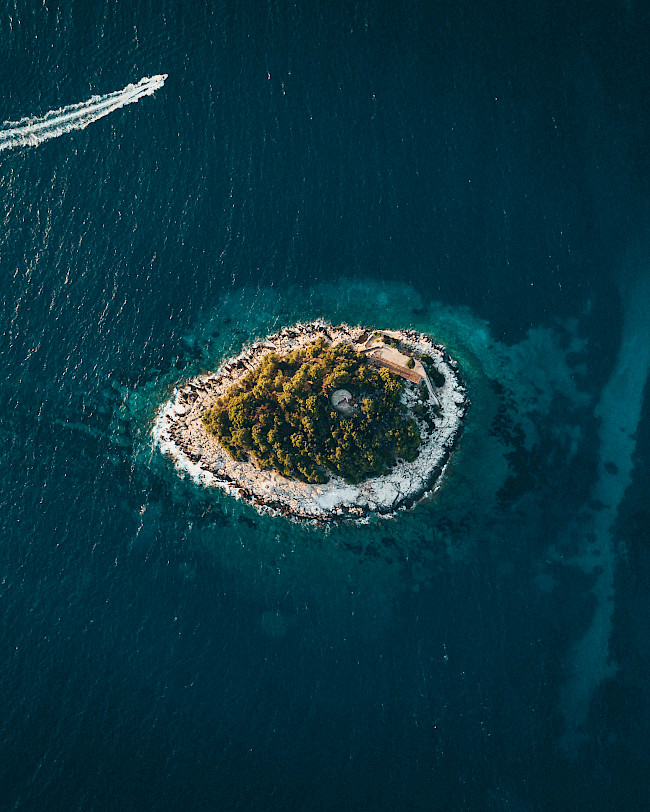 Photo by Oliver Sjöström on Unsplash

Croatian Soul

All these facts are something without which it is indecent to write an article about Croatia. And I want to say goodbye to them at the very beginning. Yes, they are amazing, but I passionately want to not only surprise, but also inspire, encourage to visit this beautiful country of castles and vineyards, mountains and lakes, laughter and mutual assistance. What follows is only the most important of what I want to convey to the reader. What inspired me, and thanks to which I fell in love with this small, sun-kissed country (the sun shines here on average from 2700 hours a year, which is more than in Greece or Spain).

So, what is important to a person? What is the highest value for us, not imposed, not found, but natural and internal, hidden in us from the very birth; so important that we sometimes forget to talk about it? Of course, our inner child. The one who is always with us and hiding behind the multi-layered masks of an adult, and about whom we – unfortunately – sometimes forget under the influence of circumstances. That true Self which preserves the freshness of the look, sincerity of feelings and creativity. Needing comfort, love, care and recognition. And I will start my sincere article with a fact, hardly unique, but no less important than the four-digit number of islands, which, together with one of the most indented coasts in the world and the already mentioned sundial, makes Croatia a real beach utopia.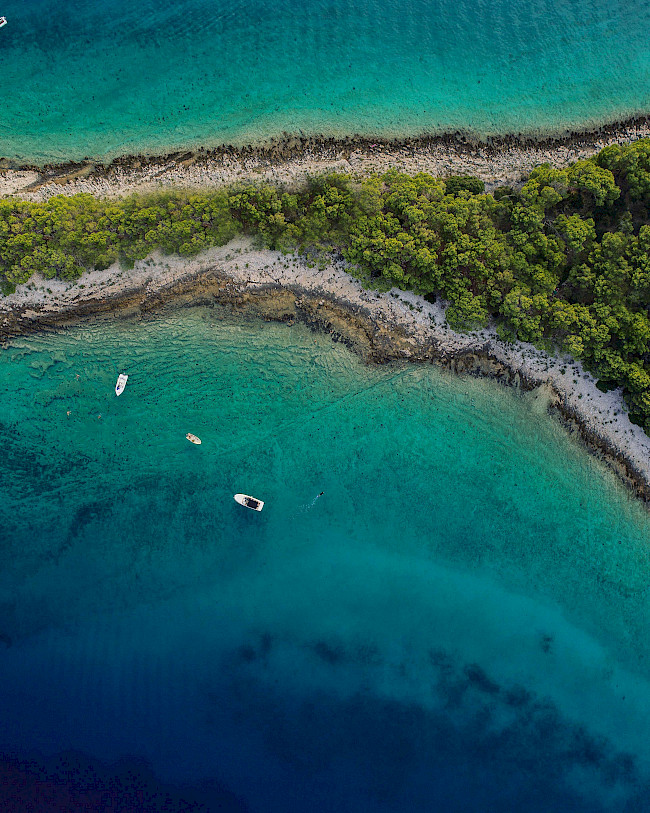 Photo by Marco Mons on Unsplash
Croatia ranks third among the safest European countries, with a serious crime rate of one case per 100,000 population. Even the locals leave cars open, with the keys in the ignition, without any worries. In addition, here is the highest standard of living in the Balkan region, among a dozen candidates. People here are so open and positive that you feel a sense of freedom and security, just like at home, behind the walls of your room. We can behave as childishly openly and naively as when we are alone, without embarrassment of judgment, without worrying about our safety, and without expecting threats and hidden intentions. And when, immersing into the relaxed atmosphere of the holiday; realizing the infinity and diversity of Croatian magic, we open up, and the time has come for real discoveries and surprises!

Important clarification: If you perceive Croatia solely from a consumer point of view, as one of many other countries, discoveries will bypass you. Take a closer look at this region, looking for what is unique to it. It is these differences that constitute Croatia. Not travel blogs, casually and festively talking about holidays in another country to a camera that captures standard glossy landscapes that obligingly meet the expectations of a lazy tourist. But real stories, saturated with the Croatian soul, that take place there every day, without paying attention to lenses, microphones and journalists.

Rijeka: Shots For A Lifetime
I will allow myself a free paraphrase of the classic: Life is a journey, and people in it are tourists. Throughout its long journey, we meet other travelers, share experiences and impressions, help and support each other. We meet many discoveries and miracles that forever remain as shots and magnets of the brightest scenes on the door of our memory refrigerator. Scenes that will conquer more than any landscape.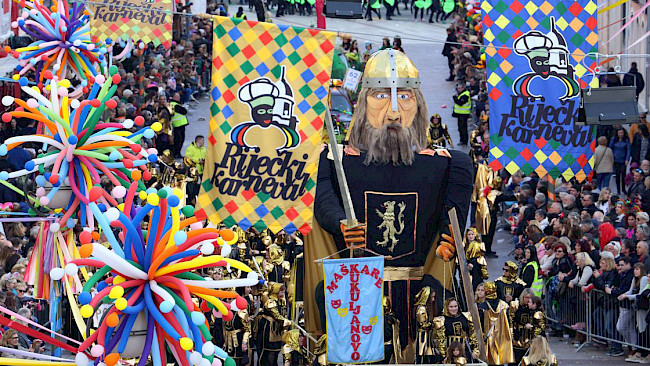 Photo by Valter Stojšić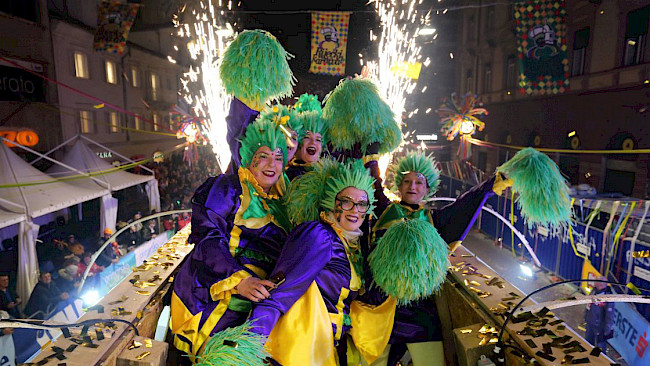 Photo by Valter Stojšić
One of such bright events that will remain in memory for many years is the carnival in Rijeka, an incredible adventure full of delight and surprise, colorful variety of costumes, masks, music and dances. The scale and fervent atmosphere of this celebration of life make you forget about all the problems and enjoy every minute of it, feeling like in a fairy tale. Take part in the parade, take pictures with amazing characters, try local sweets and drinks. Enjoy the atmosphere of joy and freedom that envelops the whole city these days – and you will want to repeat it again and again.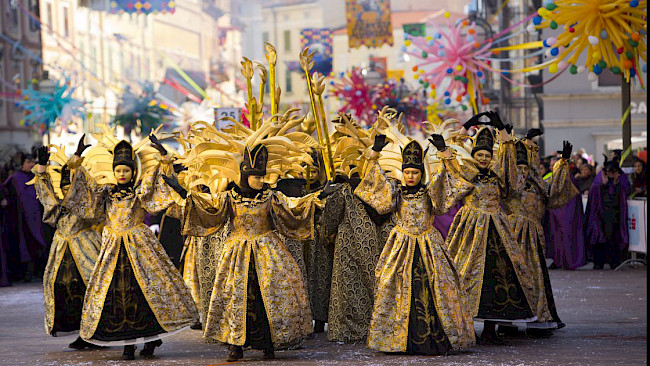 Photo by Petar Fabijan
Carnival in Rijeka is the largest and most famous in Croatia, a unique combination of elements from the carnivals of Venice, Austria and the Slavic festivals of disguise, which annually gathers thousands of participants and spectators from all over the world. The celebration begins even before the official announcement of the carnival from the balcony of the City Hall. The streets and squares through which the procession will pass are carefully decorated in fair scenery, and a week before the start, a children's version of the carnival passes through them. Then interest is fueled by local groups of actors, and only after that the main parade begins. On the main street of Korzo, the elected (as a result of voting) queen and baron of the carnival appear, who are accompanied by the "moors" – they are performed by the girls. Behind them, under the drums and national motifs, ringers walk, dressed as shaggy cows. Their role is to drive away the evil spirits of winter and welcome a fertile spring. Further, until late in the evening, there are modern dance performances on a variety of topics. Student and corporate teams from all over the country are dressing up in whatever they want: walking scarecrows, stormtroopers from the "Star Wars", jolly romales, comics superheroes... Their every move in the room is honed and polished, every look on the faces of each participant demonstrates complete immersion into the role! The Croatians lure with such enthusiasm: they are so enterprising that you can't paraphrase the classics here. "All the world's a stage, and all the men and women merely players".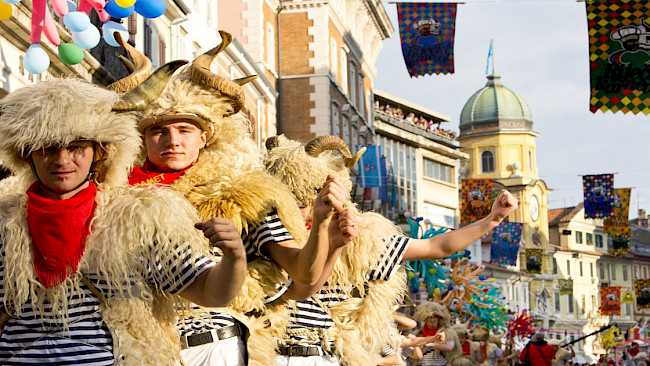 Photo by Petar Fabijan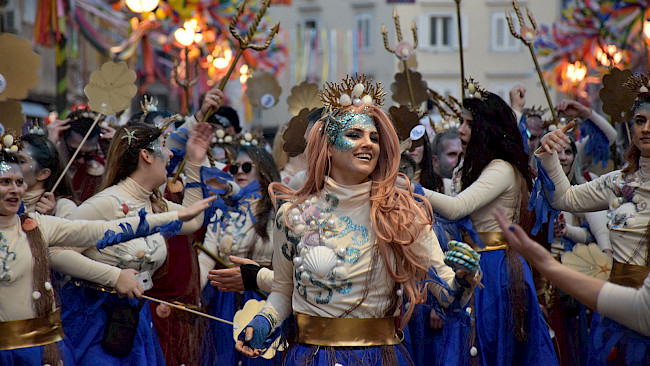 Photo: Rijeka TZ/Rijeka Carnival
The city on the Rechina River will be remembered not only for its interactive features. Pictures of architectural beauty stay with you for a long time: these are the massive facades of the palaces of Modella, Adria or Brown-Biro; breathtaking halls of the churches of St. Mary, St. Jerome or Capuchin. With a pleasant light nostalgia, the Peek&Poke retro computer museum will introduce you with rare copies of the first computer equipment from Macs and supplies to relatively modern gadgets. You can not only observe the exhibits, but also try them in action, play old but gold "Pac-Man" or leaf through the thick-walled Windows magazine about BASIC programming language. Well, if you are looking for a more decadent mood, then visit the ruins of the great Jackal mill, "lost" in the wilderness and almost absorbed by it. Or the abandoned ghost hotel Haludovo on the Island Krk! That's where exactly the shots for a lifetime!
Dubrovnik: Eternal Holiday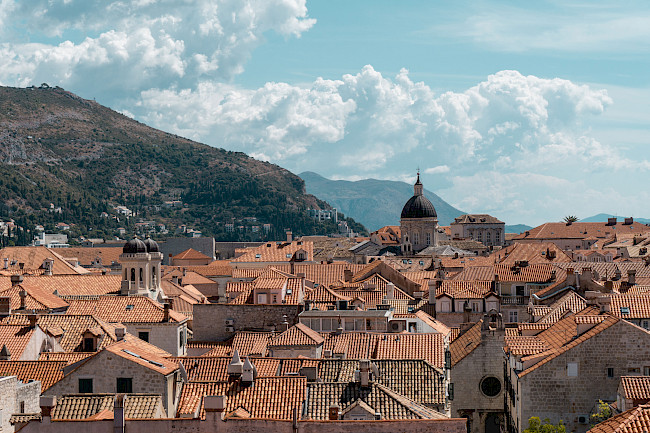 Photo by Markus Clemens on Unsplash
Dubrovnik, in the very south of the country, is another Croatian city that is completely immersed in a multi-day holiday, the Dubrovnik Summer Festival. Immediately after the Second World War, when humanity was divided into two camps closed from each other, the city for a long time became a platform that united two different worlds. Here artists from Eastern and Western Europe could meet and communicate, exchange ideas and work on their implementation, forgetting about everything that was going on in the world outside the city walls. Dubrovnik has fully preserved this freedom of spirit: even today, stepping on its territory, you immediately forget about all the hardships.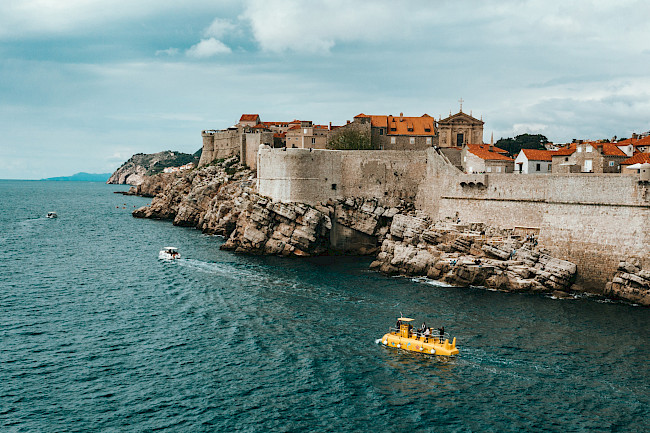 Photo by Spencer Davis on Unsplash
The "Film Studio of the whole Adriatic", which has become such thanks to dozens of luxurious palaces of various architectural styles, turns into the largest EXPO venue in the art world for the whole summer. The opening ceremony of the festival is traditionally held in front of the church of St. Vlach. It is accompanied by grandiose fireworks and large-scale processions in the manner of the Rijeka Carnival, but then the degree of charm of what is happening soars into the sky. Hundreds, hundreds of musical, dance and theater productions, ballet and folklore performances, opera, jazz and classical orchestras, illusionists, stilt walkers, clowns, acrobats, jugglers… If you love art and culture (do not argue with your inner child!), take advantage of this unique opportunity to immerse yourself in the magical atmosphere of beauty and creativity!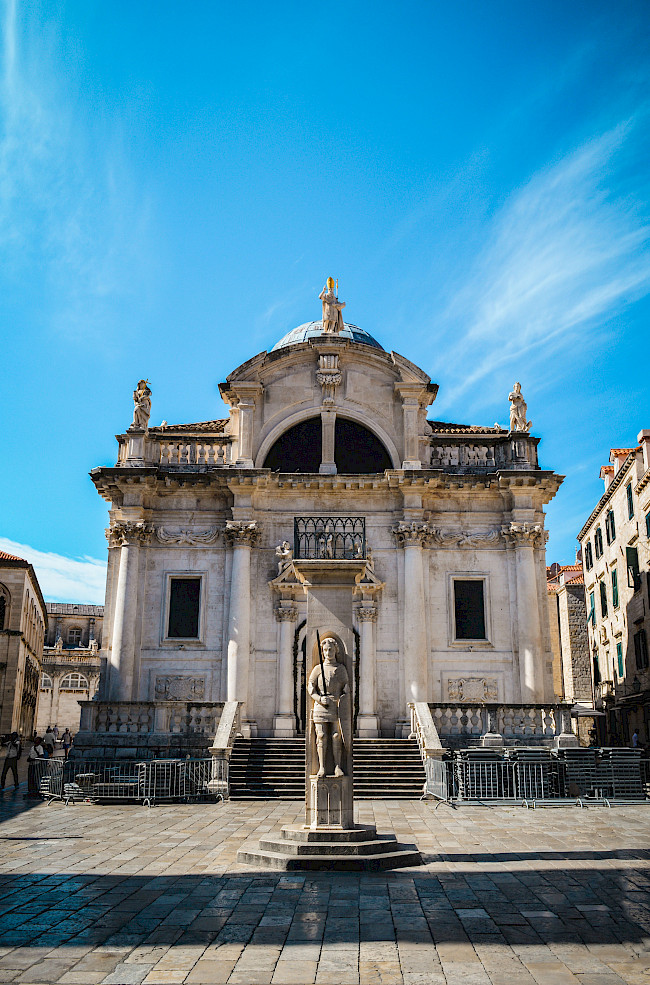 Photo by Chris Curry on Unsplash
Fans of dancing and having fun all night long should definitely visit the Revelin disco club, a unique location in the old eponymous fortress of the 15th century, where history and modernity merge into one. World-famous DJs are very frequent guests here. They keep an unforgettable atmosphere on the Revelin dance floor for hours. They are assisted in this by excellent sound and lighting equipment, a magnificent view from the terrace of the old city and the sea ... and the public. A friendly, energetic Croatian audience of two and a half thousand ravers turns a standard disco into an exceptional one in terms of energy and spirit.
Dubrovnik never gets bored at all. Descending directly from Revelin along the cobbled path of the Old City, you will enter the arch and find yourself on Stradun, the main artery of this white-and-orange labyrinth of streets that played King's Landing. Like any central tourist street, it is full of people and shops.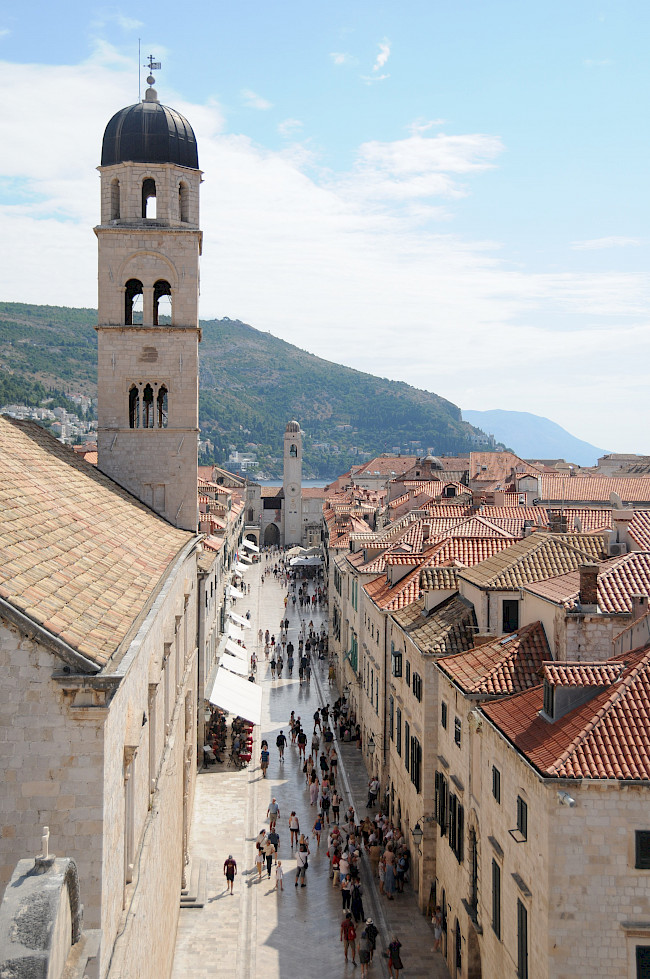 Photo by Kellie Benz on Unsplash
However, Stradun is not full of bright shop windows and glass walls; boutiques are organically inscribed in the medieval fortress architecture with small doors and windows, without disturbing its monumental appearance. There are also numerous quest studios that turn a lazy stroll through the streets into an exciting adventure in the style of "Nancy Drew". How do you like: to go to a souvenir shop, to become interested in an inconspicuous smoking pipe (such is the password), and get into a secret corridor leading to a children's basketball court hidden from the eyes of tourists? During these games, you will explore many secrets of the Old City and receive regular memory magnets as a reward. Least!
Zagreb: Light and Love
The capital of Croatia annually hosts a whole range of large-scale interesting events. At the end of winter, Zagreb turns into a place of magic and colors. The Festival of Lights opens here, a celebration of lighting designers and 2D/3D installation professionals who skillfully use architectural and natural spaces as objects of multimedia installations. For the next few days, modern technologies, wrapping photonic vines around ancient architectural masterpieces, give residents and guests of the city unforgettable emotions. In addition, various cultural events such as concerts, exhibitions, theatrical performances and film screenings are held within the framework of the festival.
Photo credits inyourpocket.com
The organizers pay attention not only to cultural, but also to technical education. The festival hosts master classes, lectures and workshops for everyone who wants to learn more about lighting design and its application in various areas of life. The Festival of Lights in Zagreb is a rather young initiative, it takes place only for the fifth year in a row (excepting the pandemic period) and each time it expands its boundaries. This year, the event covered almost two dozen locations in different parts of the city, including the Old Town, Zrinjevac Park, Ban Jelacic Square, the Botanical Garden and many others. At each location you can see amazing shows of shapes, colors, movements and music. Some installations react to the actions of the audience, drawing them into the game. For example, a year ago on King Tomislav Square you could feel like a conductor of a fire orchestra, and on Ilica Street you could feel like an artist painting with light on the facade of a building.

In summer, one of the oldest folklore festivals in Europe is held almost on the same venues in the city, bringing together the best dance and music groups from all over the continent. Here everyone, whether a member of a large ensemble or a small troupe, makes his own unique contribution to the overall cultural picture, in which different styles, genres and traditions merge into a single bright palette of colors. Once on this original holiday of good collective memory, you can leave as a full-fledged practitioner of Croatian folk dances and traditional musical instruments. Well, or French salon: cotillon and quadrille.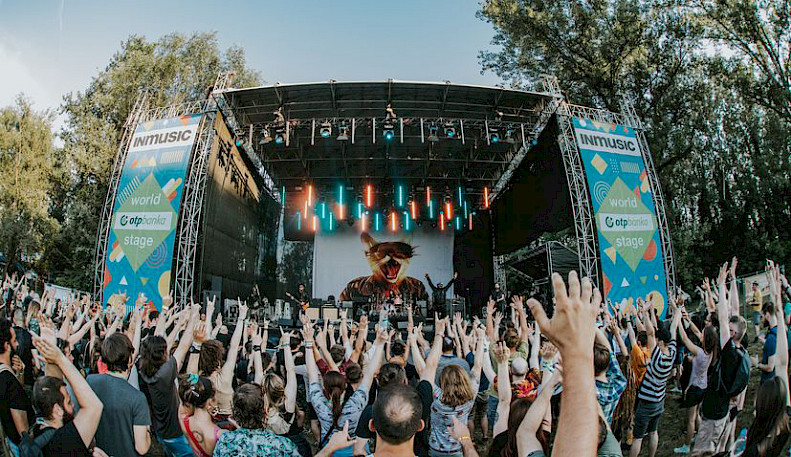 Photo credit: S. Cerić Kovačević/Zagreb Tourist Board
For connoisseurs of more modern music, the Croatian capital hosts the country's largest music festival, INMusic. And not somewhere on the main square, but on a real island in the middle of the lake… Yes, the spacious green Croatian Youth Island on Lake Jarun is the most suitable stage for indie rock and electronic music! The headliners here from year to year are all iconic personalities, such as Michael Kiwanuka, LP, Placebo or Florence + The Machine.
In the usual time, not busy with festivals, while you are strolling through the tourist places of Zagreb and considering the sights of various eras, look into the Church of Saints Cyril and Methodius on the street with the same name. This is one of the most significant and beautiful temples of the Croatian Greek Catholic Church, a rare, and therefore architecturally interesting branch of Christianity. The cathedral was built at the end of the 19th century and designed in the neo-Byzantine style of historicism by the Austrian architect Hermann Bohle. Its high bell tower has three heavy bells dedicated to Saints Cyril and Methodius, the Mother of God and Saint Basil of Ostrog. Inside, there is a rich collection of works by the Croatian artist Ivan Tišov. Also, your attention will be attracted by the rare beauty of the iconostasis made of oak, containing 57 icons of different sizes, a picture that even a secular person cannot tear himself away from!
However, for the fundamentally secular, right opposite the church, the Museum of Broken Relationships keeps its doors open; it is a unique place where you can see objects related to unhappy love. The museum was founded in 2006 by former lovers Olinka Vištica and Drazen Hrubišić, who, after going through a difficult divorce, decided to turn their personal belongings into an art project. They came up with the idea of collecting items from people all over the world who want to share their breakup stories and organizing exhibitions in different countries. Since then, the museum has been replenished with exhibits from couples from all over the globe. Each item is accompanied by a short text that tells who sent it, how long the relationship lasted, and why it ended. Among the exhibits you can see toys, letters, photographs, clothes, jewelry, even a prosthetic leg. Some of them are touching, others are funny or strange.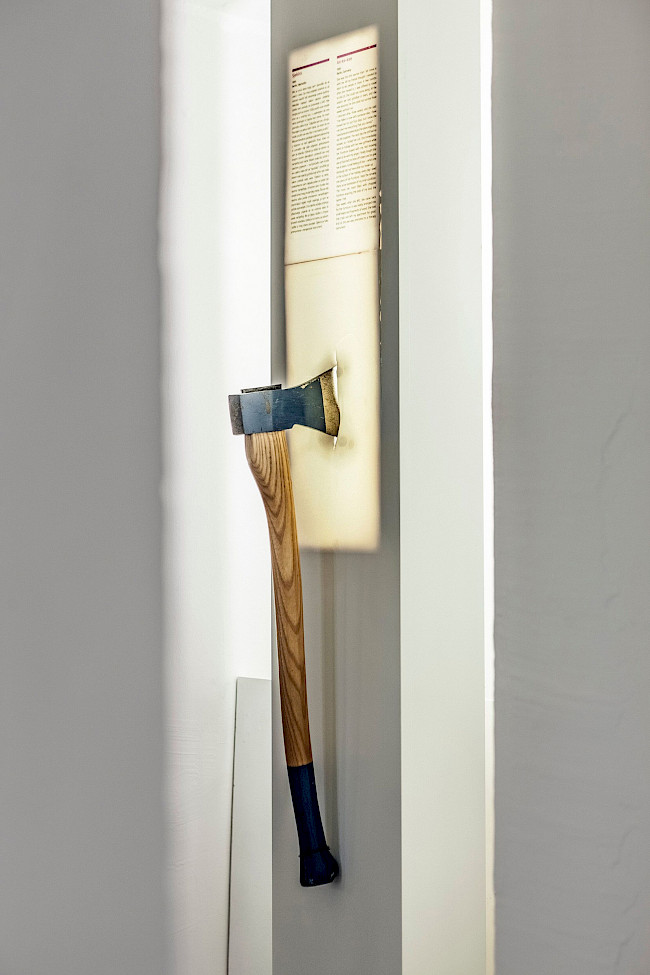 Photo credits timeout.com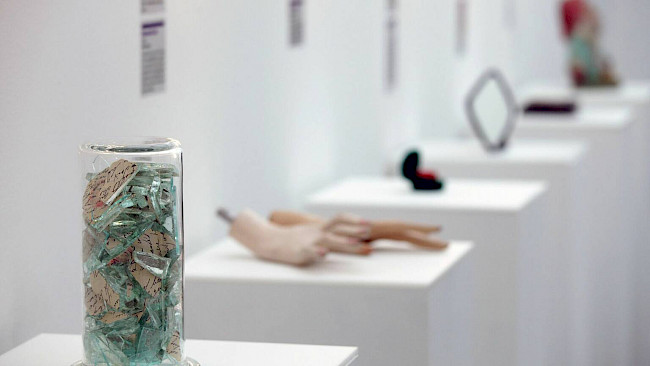 Photo credits timeout.com
In general, of course, the share of irony, humor and positivity does not stop the fountain of tears, ready to score at any moment. This museum makes you think about how we love and part, how we retain or lose the memory of our feelings, and how we can survive separation and start a new life. Gives us lessons from other people's mistakes, motivation to protect loved ones and great love. Including this beautiful country with sensitive people who created such a memorial of love. After all, it is love that is the highest value for us, not imposed, not found, but natural and internal, hidden in us from the very birth; it is so important, but we sometimes forget to talk about it...