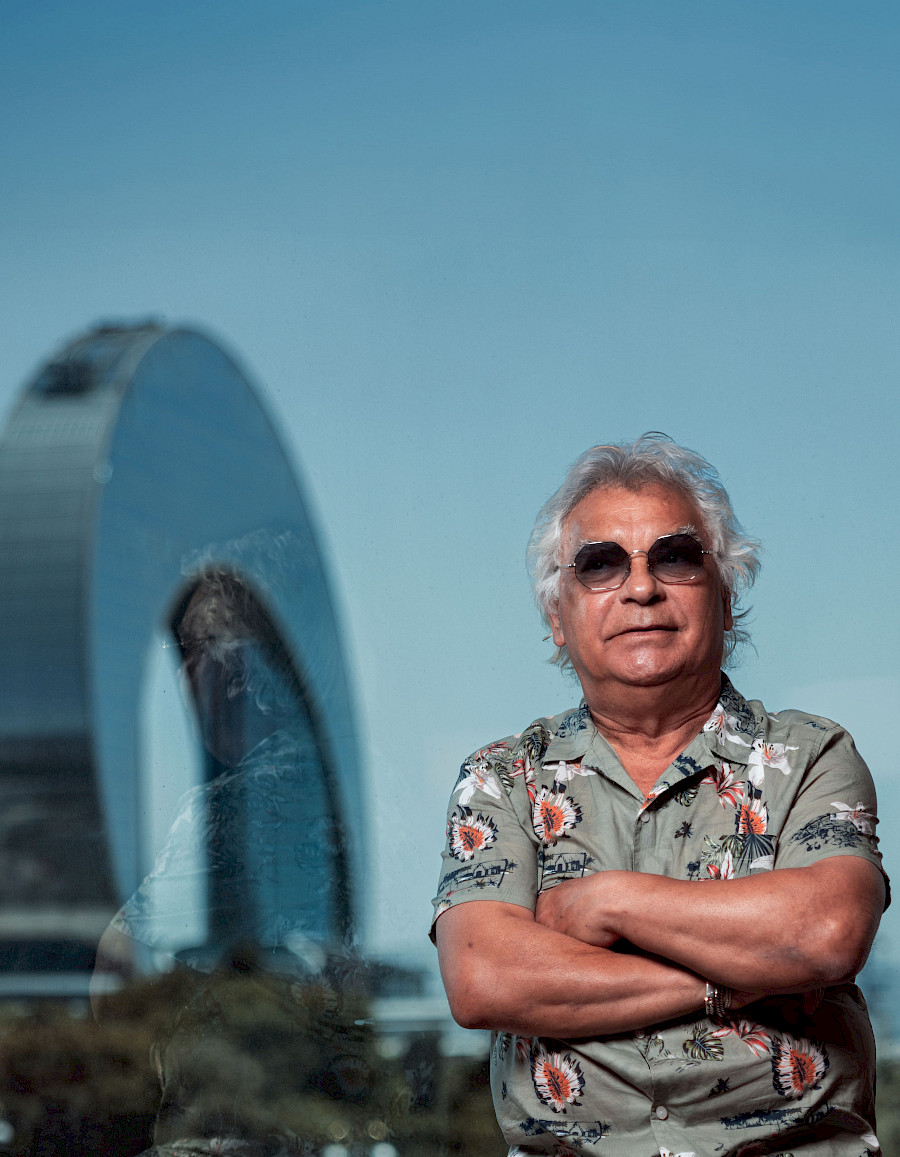 It's been nearly 40 years since the Gipsy Kings captured the world's attention with their stunning combination of Catalan rumba, flamenco, salsa, and pop. Since then, the Grammy-winning band has toured virtually non-stop around the world and sold nearly 20 million albums while maintaining the same line-up or virtuoso musicians. During their visit to Baku, Ulviyya Mahmud met and talked with the lead singer of the group Nicolas Reyes.
You are a legend. Your music will live forever through generations. You have sold over 50 million albums. Did you expect such success at the beginning of your career?
I believed in making music. But did I think about making a success? No, I never thought about that. I never aspired to have such a success. I just played music.
And you wanted fame, obviously?
Exactly. Normally we played music in the restaurant where we lived, where people didn't move.
Who writes the music? How was the music born?
We sing about love and life, about all the things that happen in our lives: pain, love, life, feelings, and emotions.
What is your inspiration?
I will sing a song for you and you will see that. (sings a song)
Nice. What do you sing about?
That's a secret!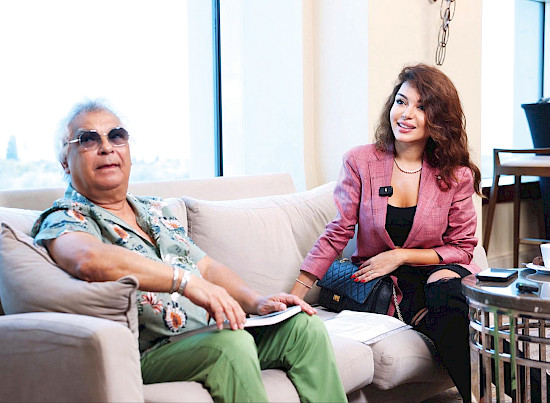 How did your music journey begin?
We started as street musicians, spending a lot of time with our brothers. We would often take our guitars to the beach and perform there in front of audiences, singing songs around the table. We were always on the lookout for private events where we could be invited to perform. We would frequently play on the beaches of Saint-Tropez and Saint-Marina Mere, hoping that someone will give us some money. My father, Jose Reyes, was a very famous singer who had set up a band with my 4 brothers.
When I was 6 years old, my parents used to listen to Gipsy Kings. We would always dance in the living room to Gipsy Kings, so the band holds a special place in my childhood memories.
Thank you. That is the power of music.
It's forever.
Yes, it was in the early 90s when the USSR broke down, China and Middle East opened up, everything opened. People started listening to American music and singing in English, and they connected with the emotions and love in the music.
It's all about love and emotions.
Exactly, that's why people enjoy this music. It's been around for 40 years now, but it's prehistoric in term of its timeless appeal.
40 years and still giving concerts worldwide, that's impressive.
We always get a warm welcome from people; their smiles make it all worth it. We've been to many places such as South Africa, Japan, America, and here, and everywhere we go, people still recognise us. It's priceless.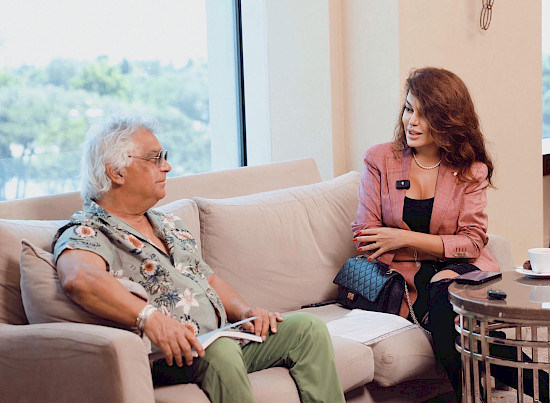 Tell me about your background, your heritage.
My ancestors, the Gipsies, come from Spain, Catalonia. My father and grandfather moved to France when times were tough, and many other gipsies followed suit, which is how we ended up travelling a lot.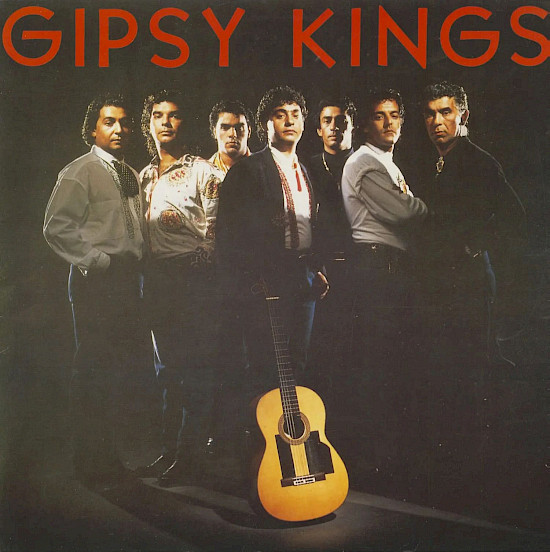 "Gipsy Kings were initially a mix of two families that worked together for over 40 years."
Tell me about your childhood and family, and how it influenced your music?
In my family, the men were always outside, and according to the tradition, women stayed at home to care for the children. We would often gather around the fire to sing and dance. We were a close-knit family with a lot of love.
Can you share some insights into the division of Gipsy Kings? What led to it? And how many Kings are currently part of the group?
Gipsy Kings were initially a mix of two large families that worked together for over 40 years. However, they eventually fell apart, like in a marriage, after 40 years people get divorced.
Are they still friends at least?
The families are no longer as close as they once were, but still maintain contact when necessary.
So, the Gipsy Kings brand is still going strong. Did they split affect the brand?
The band was formed by two parent families, Reyes and Baliardo. However, despite the split, the entire family still uses the Gipsy Kings brand.
So, it was originally a family gathering?
Yes, that's correct. The band was originally formed by Jose Reyes, his cousin Manitas de Plata, and members of the Baliardo family. It was truly a family affair, with many of the band members related to each other. The Baliardo family alone has a massive family of 4000-5000 people.
A family of 4-5 thousand people? How many kids are there? A hundred?
Yes, there are hundreds of children, and many of the family members married within the family.
Are you married?
Yes. I have been married twice. And my father got married when he was just a 15-year-old kid.
How many kids do you have?
Six, and two of my sons, Tonino and Diego, one from my first marriage and the other from my second, are performing with me in Baku.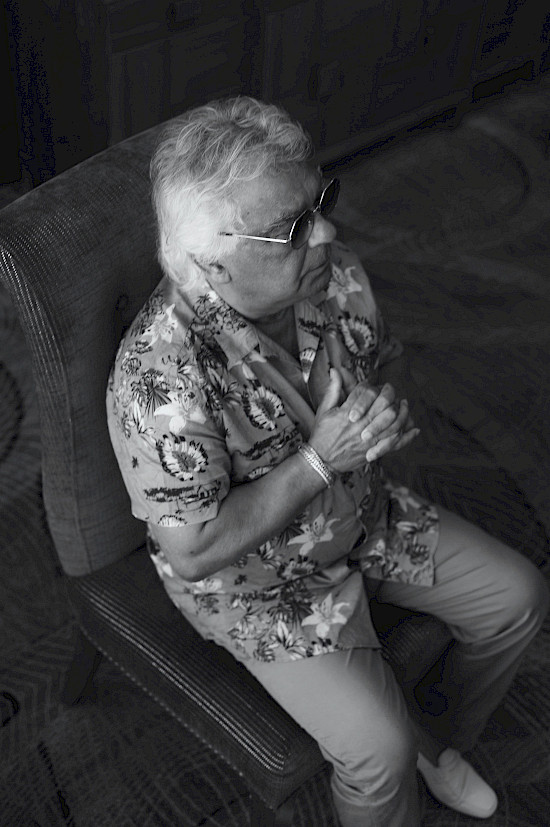 Where was your most memorable performance and why?
This evening in Baku.
"When performing in new places, I am always excited to meet new people and experience their culture. Baku is a beautiful city, and I hope to return one day to perform for the wonderful people here again"
I knew it! Very nice. You have collaborated with many incredible artists such as Carlos Santana, Celine Dion, Coldplay...
Joan Baez, Carlos Santana, Coldplay, Joan Baez, Goran Bregović and many more.
Would be great to see collaboration with Rosalia. She is amazing. Don't you agree?
Oh, it's complicated.
Why? If you are alive, it's never too late.
She is an artist who has evolved her style. After gaining popularity in America, she actually became American.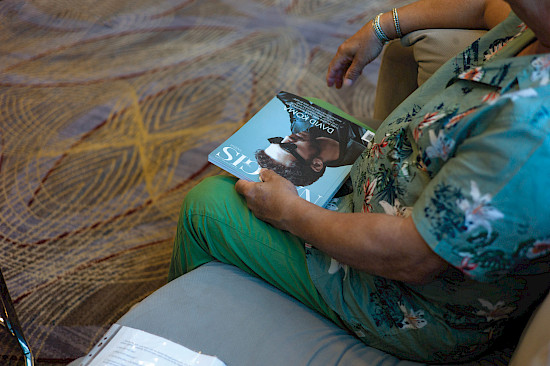 What kind of music do you enjoy listening to at home, apart from your own?
I really enjoy traditional oriental music. There's something very beautiful and touching about it that I find really inspiring.
What is your favourite Gipsy Kings song?
Amore mio.
Oh, I know this song. (singing) What does it mean? How did you write it?

Amore mio. My love, please don't go away. It's a very big song.
Very often when I stroll through nature, whether it's a lush forest, or a serene seashore, I find myself composing songs. Nature is my muse, it gives me a lot of ideas.
What inspires you to write such emotional music? The sea?
Women.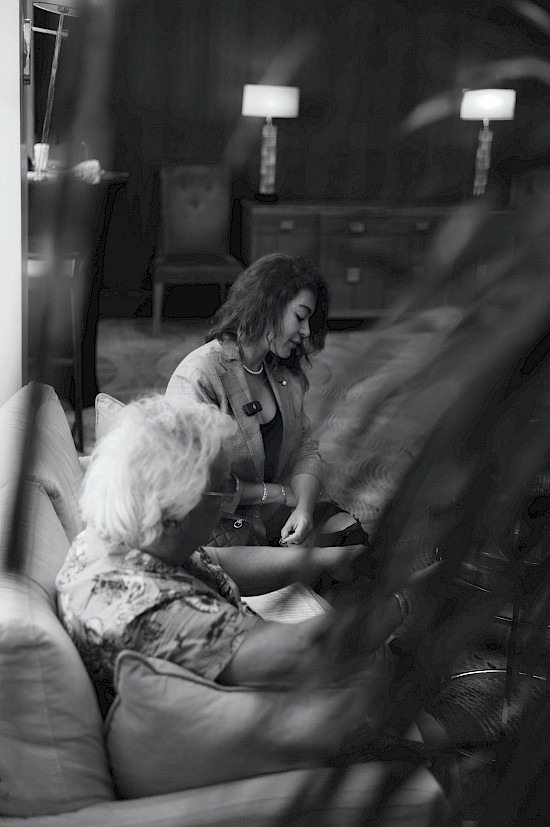 What advice would you give to a young artist?
I'd advise to stay humble and focused on their craft. It is important to respect the music and work diligently to perfect your skills. Always be true to your own unique style and vision.
What are your expectations of fans and the people who listen to your music?
When performing in new places, I am always excited to meet new people and experience their culture. I am grateful for the opportunity to share my music with them. Baku is a beautiful city, and I hope to return one day to perform for the wonderful people here again.
Yes, it's nice indeed. What places did you visit and what is your impression of the city?
We had a great time exploring the Old City and admiring the beautiful architecture and rich history. We also went to a cafe by the sea and enjoyed the stunning views. It was a mid-week day, so we were surprised to see a lot of people out and about.
What does love mean to you?
To me, love is all about being with the people you care about and sharing life's ups and downs with them. Love is about sharing meals, joys, and sorrows together and creating memories that will last a lifetime.
"Always be true to your own unique style and vision."
WE EXPRESS OUR GRATITUDE TO "TAR EVENTS" FOR HELPING