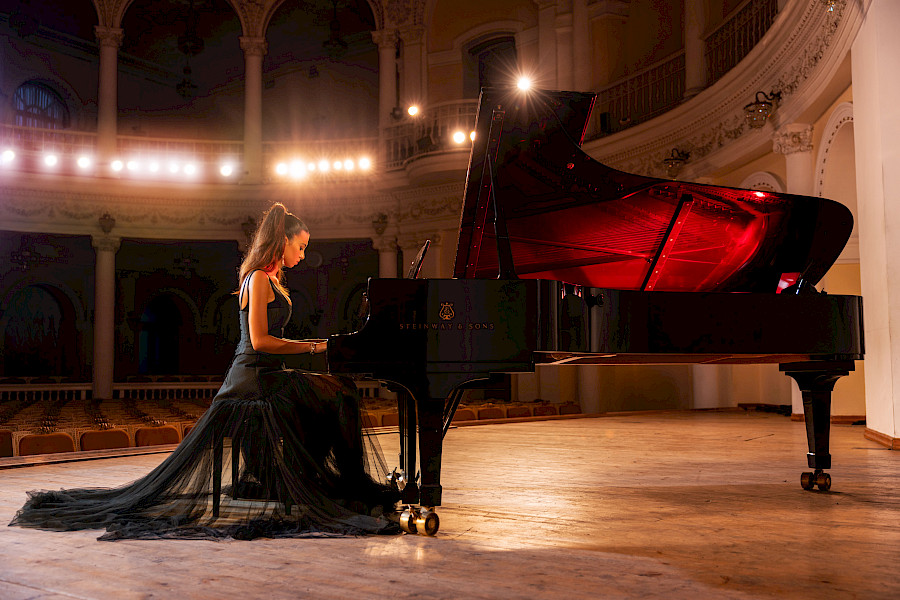 Looking at those pictures, a quote by Atticus comes to mind: "Her soul dwelled in the wild parts of her heart, vibrating to the music it found here". We connected with the rhythm of her soul for the September issue – meet Aliya Aliyeva, a young singer driven by her dreams, in which she dared to believe.
Aliya's Story
Life is all about expression.
One of the most common ways people find to express themselves is through their style. Different combinations of textiles can tell a lot about one's upbringing, culture, and outlook on life. I am a singer, and I communicate with society first and foremost through my music. I have been writing songs and performing at festivals since the age of 12, which is soon approaching the 10-year mark. My most recent song," Əlvida," is my most successful song to date, and my plans for the near future include representing Azerbaijan at Eurovision. To me, my music is a direct reflection of my emotions, and no matter where I go or how I change, music is always my faithful companion.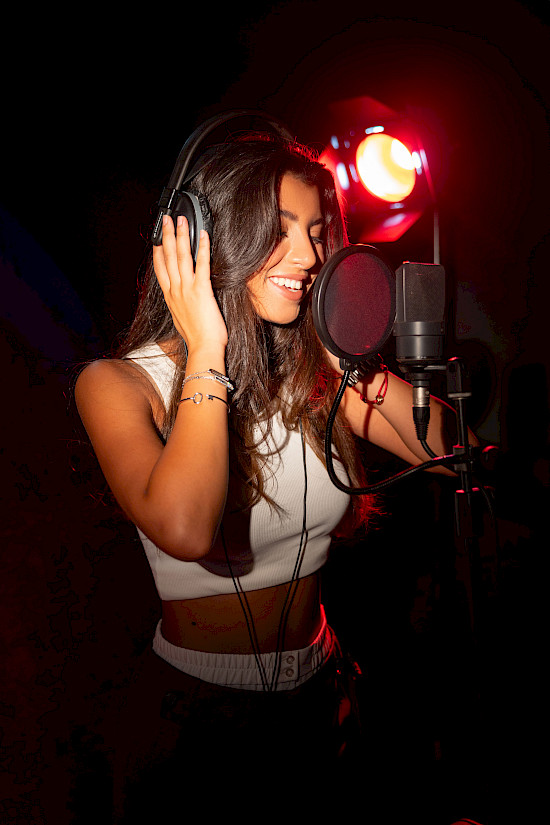 Living in Baku, my style was quite ordinary. Denim jeans and a top would perfectly describe my day-to-day look. I would often try to experiment with bright pops of colour, like a neon puffy jacket, but let's just say these kinds of experiments are now left behind in the past, as I was obsessed with the "American teen" style. Moving to live in a boarding school in Switzerland called "Aiglon College" had a big influence on me. I was firstly introduced to an international crowd with different, more liberal outlooks on life than mine. My first year was quite challenging in terms of adaptation, yet it always gets better. One thing I noticed was my sudden change of style. Ripped jeans turned into fitted shorts, and sneakers turned into Loro summer walks.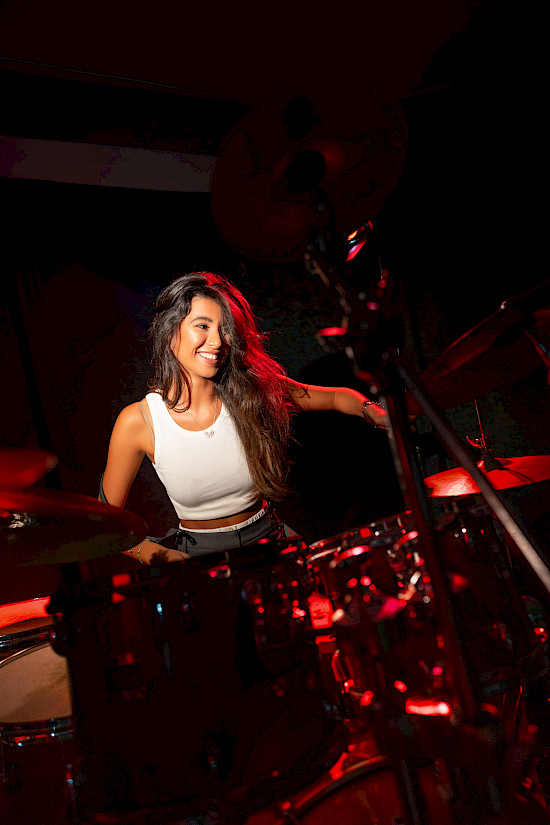 The more I hung out with my new friends, the more I was influenced to dress more "classy". The style stuck with me for a while, until I arrived to sunny Spain. After receiving multiple university offers, including UCLA, NYU, and other major institutions, I decided to follow my passion and headed to Berklee College of Music. The campus they have in Valencia, Spain, is where I chose to start my journey. There, my style went through a 'rollercoaster' phase. I realised that everyone wore whatever they pleased.
| | |
| --- | --- |
| | |
The experiments began again. They even went as far as me deciding that cutting my bangs with paper scissors in the bathroom of our university residence was a great idea. Nonetheless, by picking up bits and pieces here and there, I was able to merge into something of my own. Without even realising it, my closet slowly began to reflect me and my personality. I wouldn't categorise my style into any "aesthetics'' or "genres,'' as I believe mine is a combination of everything. For now, low-rise baggy jeans paired with a crop top and an unbuttoned shirt is my go-to. A slick updo and nice jewellery are a perfect add-on to the look. And for the evening, you can always spice things up with a tight- fitting dress.
"AN OUTFIT ISN'T COMPLETE WITHOUT A SMILE ON YOUR FACE AND A HAPPY HEART"
SPECIAL THANKS TO AZERBAIJAN STATE ACADEMIC PHILHARMONIC HALL FOR PROVIDING A LOCATION .