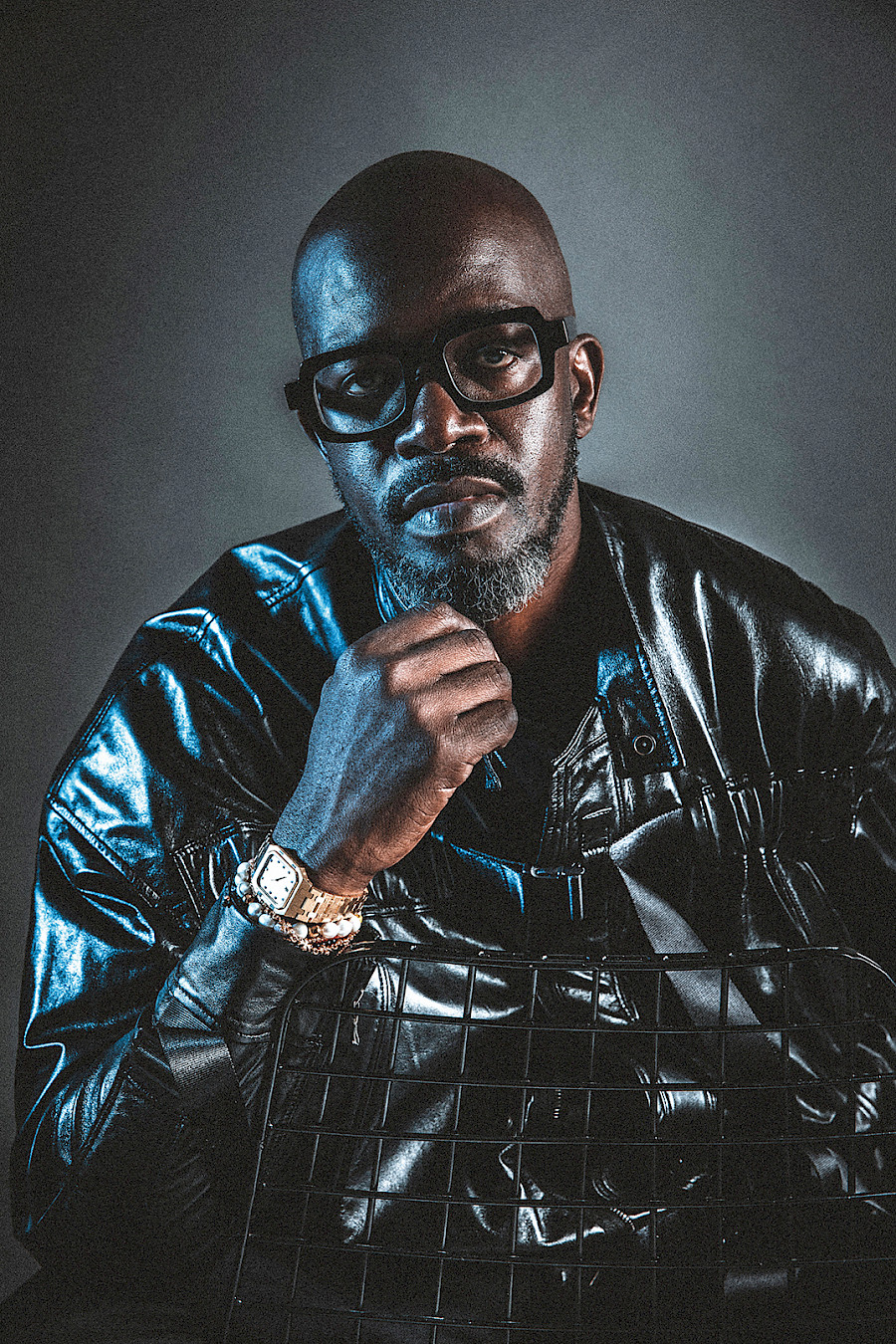 Do you like Black Coffee as much as we do? Black Coffee is a globally celebrated musician playing zingy sets all around the globe (hï Ibiza resident, setting the mood from June through September). Who could imagine young Nkosinathi DJ-ing at the age of 17 would become a global music force in 2003? After graduating from the Durban university of technology majoring in Jazz studies, Nkosinathi innocent Maphumulo attended Red Bull music academy with legendary Jazz trumpeter Hugh Masekela. Later in 2006 Black Coffee released his debut self-titled music album that was literary played with a computer mouse – proving that everything is possible. Starting off with his cousin's cassette decks, he made his way to the most privileged clubs and festivals on the planet, performing in sold-out venues. Over the following years he has collaborated with various international celebrities – David Guetta, Drake, Usher, Pharrell Williams, just to name a few; released eight studio albums; launched his own record label soulistic music; received eight south African music awards; four DJ awards; two metro FM music awards and a Grammy! There is so much more about Black Coffee – to say the least – he has an eye for fashion. Together with another popular south African DJ Themba they opened a pop-up clothing store called Yawa. In 2019 Off-White launched a capsule collection honoring Black Coffee and his influence on Virgil Abloh's music style. Black Coffee turns every little misfortune into a great opportunity and never forgets his roots. In 2010 he founded the Black Coffee foundation to help destitute and disabled people of South Africa, promoting education, independence and social integration.
"Their music has made me who I am today," he confessed later in his interview.
Why Black Coffee?
Because I love black coffee, ha-ha! No, it's because of my skin color. My ex-girlfriend used to call me 'Black coffee' a long time ago.

Where do you live now?
Barcelona in summer and South Africa in winter.

Why Barcelona?
From May through October I play every Saturday at Ibiza but my face is all over the place there, on all posters, and I don't really like fame, it brings a lot of attention. So, I prefer Barcelona to Ibiza and I have a residency there.

How becoming famous changed your life?
Ha-ha... I'd say privacy and anonymity has become a thing of the past.

Tell us about your childhood years in South Africa.
I was born in the port city of Durban in South Africa. When I was eight years old, I moved to a small rural town called Mthatha in the Eastern Cape where I was raised by my mother and grandmother. There, I literally grew up milking cows every morning before school. I went from being a city boy to a village boy. But I also learnt many good lessons about working hard and being responsible as a kid and I think that's when my love for music started. It was where my dream of becoming a DJ began.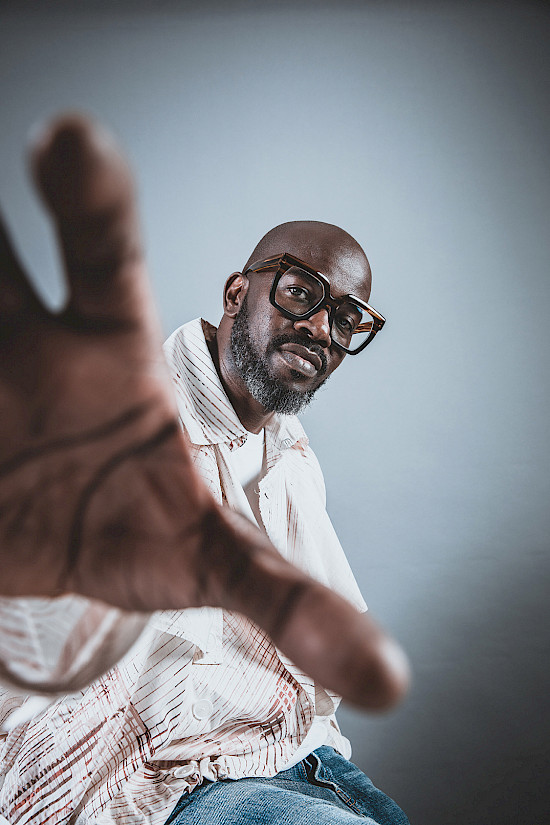 My life's purpose is about empowering young people to pursue their dreams

You've been on the fame road for quite a long time now. Who supported you along the way?
Family is everything to me. First and foremost, my strongest, most unwavering support base is my family – all of my kids, my mom, my siblings and my extended family. I also have a tight knit circle of close friends and peers in both music industry as well as across a number of creative disciplines who keep me grounded and offer me constant support and encouragement.

How did it feel winning a Grammy Award?
There are no words to truly express what an honor it is to win a Grammy. Even now, it still feels surreal.

Are these awards important to you? What do they mean to you?
To have represented South Africa on the global stage, carrying support and best wishes of everyone in South Africa and across Africa, even those who were rooting for me. It is a dream come true. Attending the Grammy Awards and winning was an unforgettable experience, an unparalleled milestone achievement for me, and hopefully the first of more in the future!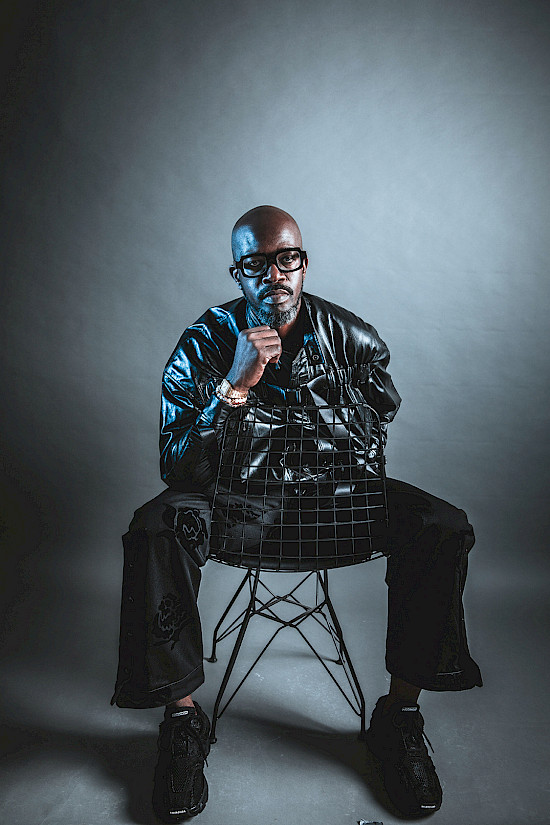 Family is everything to me
What is your main source of inspiration?
Creative inspiration comes to me in many varied forms and from a multitude of different places. It's very subjective and hard to pinpoint one primary source. It could be my mood, a thought, my environment. Anything that connects and resonates with me at that particular moment in time.

Share your plans for the nearest future.
I'm always working on new music for my next album. It's a constant endeavor. Other than that, Flightmode Digital, my angel investment company, keeps me very busy as does my involvement with Gallo Records, and our fashion retail space Yawa in Johannesburg. I also have a couple of very exciting new ventures in the pipeline that you'll just have to keep a close eye out for.

Just recently, you showed your first interior design project. How did you come to interior design interest?
I have a great passion for interior design that I've been harboring for the longest time. So much that I enrolled to study the discipline in depth not long ago. I happened to develop friendship with a multi-award-winning interior architect Tristan du Plessis. We have shared obsession and love for design, so when the opportunity arose to design one of the penthouse suites at the Hallmark House Hotel
in Johannesburg, collaborating with Tristan it was a total no-brainer. The suite is intended to represent "the African dream" in a contemporary context. To that end, we included artwork by the lauded Nelson Makamo and Stay Low artist Khalipha, furnishings including bedding, wallpaper and bathrobes by celebrated fashion and lifestyle designer MaXhosa, graffiti and carpets designed by African Ginger and, last but not least, marble-set turntables, of course.

Black Coffee and Editor-in-chief of NARGIS Magazine Ulviyya Mahmud
I want to inspire and uplift others through everything that I do

Tell us briefly about your day.
Right now, in the midst of the Northern Hemisphere summer, I'm touring and performing prolifically across Europe so my days are filled with unrelenting flight travels from place to place, staying in hotels, DJ sets, and very late nights.
Do you think that in today's world it is important to do several things at once, or is it better to choose one niche?
I think when you are starting out it's incredibly important to develop a strong work ethic by focusing your energy on something that drives and inspires you. Once you have solid habits in place and you've built a good foundation for yourself in a particular vocation or discipline and have the means to explore additional avenues without upsetting your own apple cart, I would encourage everyone to do just that.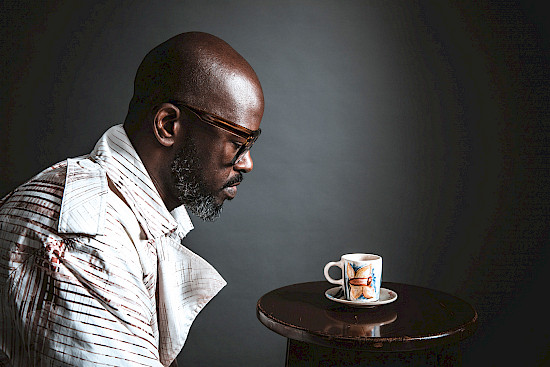 I think when you are starting out it's incredibly important to develop a strong work ethic by focusing your
energy on something that drives and inspires you

Is there anything else in your music career that you would like to accomplish?
I'd love to work on a song with Beyoncé and with London Grammar. Actually, when I come to think of it, there are so many unbelievably talented people that I still want to work with.

In 2010 you performed for 60 hours continuously in front of an audience. What was the global idea behind such a performance?
At the time, I was launching my philanthropic entity, the Black Coffee Foundation, and we planned that I play a marathon set to raise money for charity. We actually broke the Guinness World Records for the longest DJ set, although it was never formally recognized. To me that was one of the most fulfilling, self-affirming gigs I've ever played.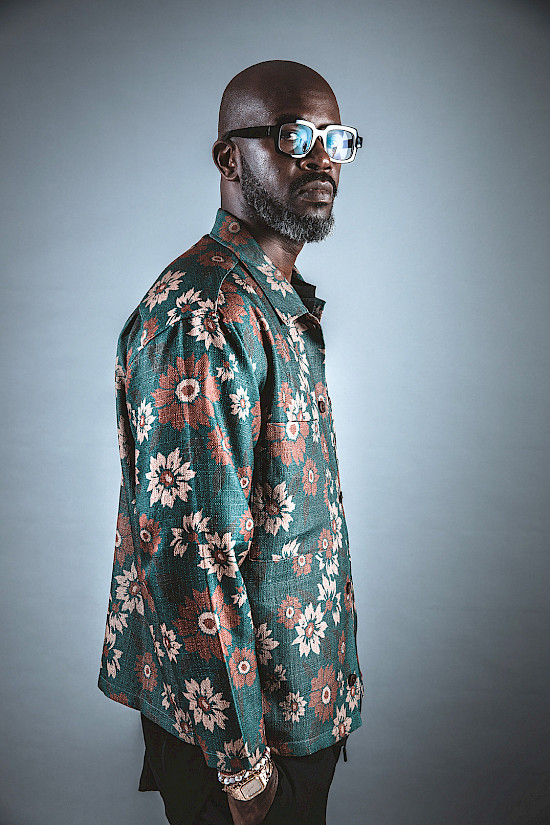 We actually broke the guinness world records for the longest DJ set

What motivates you to do charity work?
It's wonderful when you're involved with philanthropic initiatives.

In what ways do you "pay it forward" to your local community in your home country?
For me my life's purpose is about empowering young people to pursue their dreams. I want to inspire and uplift others through everything that I do. Equally when we (my team and I) embark on any kind of philanthropic initiative, that same core mission is a constant. I've recently relaunched the Black Coffee Foundation which provides ongoing aid, upliftment and opportunity to the underprivileged and differently abled students of South Africa by means of education-based initiatives. It is my goal to give students an equal opportunity at a proper education and eventually go on and find work.

What is your main mission in life?
To live every performance, show, project, activity, encounter certain in the knowledge that my contribution had a positive impact, assisted a better outcome, touched someone's soul, comforted a broken heart or instilled hope. That is what's most important to me.

Do you know your listener? Describe a Black Coffee listener.
Anyone who is enamored by soul-stirring sounds and infectious rhythms.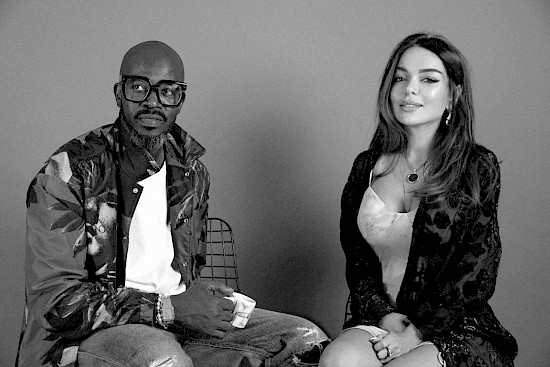 Black Coffee and Editor-in-chief of NARGIS Magazine Ulviyya Mahmud